This Is How Rich You'd Be If You Invented These Iconic Products

10 min Read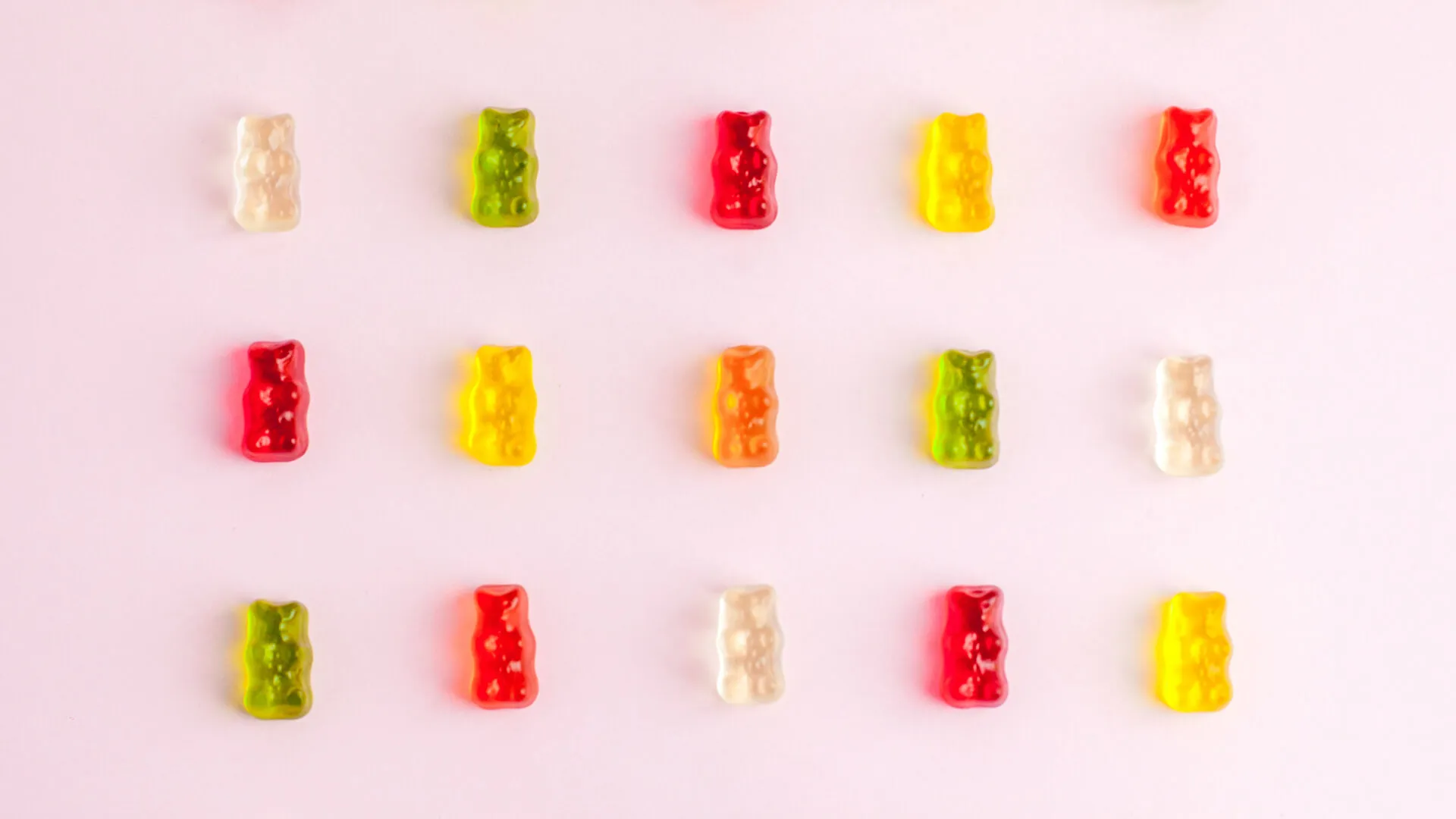 Rich inventors have used their resources to create some of the best products of all time, but others took commonsense ideas and turned them into something functional.
From Beanie Babies to Gatorade, you might be surprised at how much — or how little — these people earned from their iconic inventions. If you think you have what it takes to invent something iconic, find out how rich you could become with the right idea.
Make Your Money Work Better for You
The Internet
Considering his invention has proven to be one of the defining developments for the entire global economy, it's hard to say just what Tim Berners-Lee really deserves in terms of a financial payout. However, if you are looking for the name of the person who "invented" the internet, Tim Berners-Lee is it. He created the World Wide Web while working at the CERN Laboratory in 1989 and has since dedicated much of his career to keeping it accessible to as wide a slice of humanity as possible.
Unfortunately for Tim, all that work trying to secure access to as many people as possible didn't exactly translate to some sort of royalty arrangement. Given that global e-commerce alone — not including all of the other extraordinarily important ways the internet supports global business without direct sales — hit nearly $3 trillion in 2018, he probably deserves a prettier penny than he has. Tim Berners-Lee has a relatively modest net worth of $10 million, according to Celebrity Net Worth.
Don't Miss: Shark Tank Rejects That Became Super Successful
Facebook
Although inventing the entire internet hasn't translated to huge bucks in the long run, inventing one especially lucrative corner of it sure has. Take Mark Zuckerberg, for instance: He turned his college social media platform into a $60 billion stake in one of the world's most valuable companies.
While Zuckerberg is arguably the one who invented Facebook, the fact that he's clearly not the one who invented social media has got to grate on Tom Anderson and Jonathan Abrams, the respective founders of Myspace and Friendster. Both got payouts when their platforms sold — Facebook bought Friendster's patents for $40 million in 2010 and Myspace sold to NewsCorp in 2005 for $580 million — but the sale price of the two combined was still just about 1 percent of Zuckerberg's current net worth.
Make Your Money Work Better for You
K-Cups
K-Cups are single-serve coffee packages manufactured and sold for use in Keurig coffee makers. Despite the popularity of K-Cups, inventor John Sylvan never got rich off his idea.
In 1997, he sold his stake in the company he founded for only $50,000. But after Sylvan parted ways with the company, Keurig machines rapidly spread to office kitchens and home counters. With the merger between Keurig Green Mountain and Dr Pepper Snapple completed in July 2018, the newly formed Keurig Dr Pepper boasts approximately $11 billion in combined revenue.
Spanx
Sara Blakely's story of how she got rich is legendary. In 1998, she cut the feet off a pair of pantyhose to create a smooth look for her underwear, and the idea for Spanx was born.
Blakely hit the ground running by calling manufacturers and creating prototypes to patent her idea. But her business really took off in 2000 when Oprah named Spanx her "product of the year."
Today, Blakely still owns 100 percent of the company she launched with only $5,000. Forbes puts Blakely's net worth at $1.1 billion as of March 2019. And, by the way, in 2013, she pledged to give half of her wealth to charity.
More on Sara Blakely and 14 Other: Legendary Ways People Struck It Rich
Snuggie
One of the most profitable "As Seen on TV" products of all time, the official Snuggie is a full-length blanket with holes for your arms and head. Though it has several similar competitors, the rapid media blitz after the product launched in 2008 made it a very popular item.
In the first five years, Snuggie sales topped $500 million, according to Allstar Products Group CEO Scott Boilen. His net worth is estimated at $200 million, per Celebrity Net Worth, though it's not clear how much of that is due to his creation of the Snuggie.
The Snuggie and More: The Most Profitable 'As Seen on TV' Products of All Time
Make Your Money Work Better for You
Valve Technology for Ketchup Bottles
If you're old enough to remember ketchup bottles before Paul Brown's invention, you know how difficult and frustrating it could be to try to get the ketchup out. Brown invented a valve that releases the ketchup when the bottle is squeezed and closes when the bottle isn't being squeezed anymore.
Paul Brown sold his company, Liquid Molding Systems Inc., for $13 million in 1995. If you had invested the money in the S&P 500, it would have grown to approximately $2.7 billion by now, adjusted for inflation. In Brown's case, after the sale, he paid back all the people who had lent him money and acquired some real estate.
Super Soakers
Lonnie Johnson didn't have the cash to get his invention to market, so he licensed his patent to Larami Corp., which was later purchased by the toy company Hasbro. The details aren't public, but Johnson did tell Forbes that he received royalties on Super Soaker sales and that sales topped $1 billion between 1992 and 1995.
The royalties paid over the lifetime of the deal aren't publicly available. In 2016, however, Johnson was awarded $72.9 million in a dispute over Super Soaker royalties from 2007 to 2012.
Did You Know? 'All-American' Brands Whose Products Are Actually Made Overseas
GoPro
In 2004, Nick Woodman began selling the Hero, a waterproof, 35 mm film camera that mounted on a user's wrist. He started out with $30,000 in savings and $235,000 in loans from his parents. Since then, GoPro has taken off as one of the most popular cameras for recording video and snapping pictures during extreme activity.
Today, Woodman's net worth is estimated at $800 million, according to Celebrity Net Worth, which is actually much lower than his peak valuation of $4.5 billion. Layoffs and disappointing earnings have caused GoPro's stock price to drop in recent years, reducing his net worth. In 2018, Woodman's cash compensation was drastically slashed to only $1.
Make Your Money Work Better for You
Beanie Babies
Ty Warner created Beanie Babies, a plush toy line that took off in the 1990s. Each Beanie Baby had its own name, poem and birthday. The simple toy sold for a very low price of just $5.
Today, Warner's net worth is estimated at $2.7 billion as of March 2019, according to Forbes. The exact amount of money that Beanie Babies generated is hard to quantify because Warner has expanded his wealth through real estate investments, such as the $120 million he invested in the Four Seasons Hotel in New York.
Warner's net worth also took a hit due to owing nearly $70 million in back taxes and penalties for tax evasion.
More Inventions: Who Knew These 15 Things Were Invented by Celebrities?
Dyson Vacuums
British inventor James Dyson used his industrial design background to substantially improve home vacuum technology. Dyson opened its first plant in 1993, and the company has since expanded into a range of other technologies, including bladeless fans.
Though it took him over 5,000 prototypes of his first vacuum before he finally created one he was satisfied with, Dyson's net worth of about $5.8 billion as of March 2019 suggests the hard work was worth it.
Haribo Gummy Bears
In 1922, Hans Riegel began making gummy bears, which were inspired by the dancing bears that were common sights at German festivals. He named his company Haribo, which he came up with by combining the letters of his first name, last name and the city he lived in: Bonn, Germany.
Riegel died in 1945, but his sons — Hans Jr. and Paul — took over Haribo, according to Forbes. When Hans Jr. died in 2013, his net worth was about $3 billion.
Stroll Down Memory Lane: A Look at 17 Foods From Your Childhood You Miss
Gatorade
When researchers at the University of Florida began studying why the school's football players were being affected by the heat, they created a new drink for athletes that would become Gatorade.
The team of researchers that invented the drink eventually sold it to beverage company Stokely Van-Camp in 1967, which agreed to pay the team $25,000 in addition to a small bonus and five-cent royalty on every gallon sold. Royalties, 20 percent of which belong to the University of Florida, surpassed $1 billion in October 2015, ESPN reported.
Also Check Out: Most Valuable Sports Business Brands Worldwide
Make Your Money Work Better for You
Koosh Balls
In 1986, an engineer named Scott Stillinger was having trouble teaching his kids to catch a ball, so he created the iconic Koosh ball. A "Koosh" is made of 2,000 thin rubbery strings tied together. It wasn't just Stillinger's kids who loved it, however.
Stillinger co-founded OddzOn Products Inc. and sold the company to Russ Berrie and Co. seven years later on terms that weren't disclosed. The company brought in an estimated $30 million of revenue per year when it was acquired. In 1997, OddzOn Products Inc. was sold, along with Cap Toys Inc., to Hasbro for a total of $166 million.
Related: Here's How Much Amazon Has Invested in Acquiring Other Companies
Geox Shoes
Mario Moretti Polegato was born in Italy to parents who were winemakers. After university, he went to work in the family business. On a trip to Nevada, he cut holes in his shoes to avoid the heat, and was inspired to invent a shoe membrane that allowed air to pass through but stopped dust and water, Forbes reported.
When he took his invention to Nike, they turned down his business idea. So, Polegato founded his own company, Geox Shoes, and got the last laugh as business boomed around the world. He and his family are worth about $1.6 billion as of March 2019, according to Forbes.
Got a Problem? Turn It Into a Business Like These 15 Companies
Pet Rocks
Inventor Gary Dahl came up with this idea and sold the rocks in carrying cases. He also created a 20-page manual on how to care for the rocks.
Dahl claimed to have sold about 1.5 million pet rocks before the fad faded. That said, the brilliant entrepreneur was making 95 cents per rock or roughly $1.4 million in profits. Today, the trademark for Pet Rocks is owned by Rosebud Entertainment, which continues to sell them.
Learn: What Happened to 10 Companies After Their Trendy Moment Faded
Make Your Money Work Better for You
About the Author