How To Build Generational Wealth in These 11 Different Countries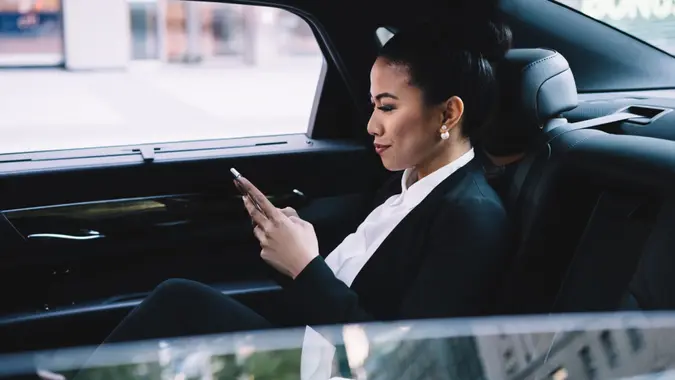 GaudiLab / Getty Images/iStockphoto
Building generational wealth-passing down money or assets to other generations- takes careful consideration and planning. For some people, it can mean investing in real estate or passing down businesses.
And for others, it can mean relocating to another country, where building that kind of wealth could be easier, or faster, thanks to a variety of reasons, such as tax policies, lower costs of living, or better business prospects. 
"There's a direct link between financial liberalization and the ability to build wealth," said Peter C. Earle, economist at the American Institute for Economic Research. "So a good place to start a search for nations that are friendly to saving, investment, and entrepreneurialism are the business start-up time rankings."
Another metric of national attitudes toward wealth and private property is found in the relative rankings of tax rates, added Earle. 
"Tax codes are notoriously complex everywhere, and even more complicated toward expatriate businesspeople, but as a first step, one can look at corporate and personal taxes," he said. 
Here are a few of these countries to build generational wealth, according to experts. 
I'm a Financial Advisor: Here Are 6 Things My Clients Don't Like to Hear — and Why I Tell Them Anyway
Singapore
Singapore is a hub for international business and finance. According to Taylor Kovar, CFP, and CEO at Kovar Wealth Management, the city-state's resilient real estate market and banking sector are among the world's most stable. 
Make Your Money Work Better for You
"With favorable tax policies and a commitment to innovation, Singapore is an attractive destination for investors and entrepreneurs," said Kovar. 
Switzerland 
The country offers a stable economic environment with its banking secrecy laws and efficient financial services making it a preferred choice for wealth management, said Kovar.
"The Swiss real estate market, especially in cities like Zurich and Geneva, also presents lucrative investment opportunities," he added. 
As Wealth and Finance News noted, while the cost of living in Switzerland may be higher than in other countries, "the potential for long-term wealth accumulation and the unparalleled quality of life makes it a highly desirable destination for those seeking financial prosperity."
United Kingdom
Despite economic uncertainties, the U.K. remains a financial powerhouse. 
"London's real estate market is evergreen, and the London Stock Exchange offers a diverse range of investment options," said Kovar. In addition, the U.K.'s tech startup scene is burgeoning, providing opportunities for venture capital investments, he added. 
Mexico
With a blend of tradition and modernity, Mexico's real estate in tourist hotspots like Cancún and Tulum has consistently grown. According to Kovar, the country's agricultural sector is ripe for sustainable farming ventures, and the government's push for tech startups offers fresh avenues for wealth creation.
Dubai
A relative newcomer, Dubai can also be attractive, as it has emerged over the past 10 years as a global business hub. 
"Its free zones offer tax benefits and 100% foreign ownership," said Kovar. "The real estate sector in cities like Dubai and Abu Dhabi provides investment opportunities, and the country's strategic location makes it a gateway to the Middle East and North Africa markets."
Make Your Money Work Better for You
Puerto Rico
According to Christopher J. Day, founder and CEO of Days Global Advisors, to build wealth, you want to pick countries with favorable tax policies- and not just on business but on personal gains.
"Look at these countries' tax structures," he said. "Next, look for favorable business environments with incentives. Third, look at the tax structure around trusts and estates."
Puerto Rico for example has a low-income tax.
"Remember that if you are a U.S. citizen, you will be taxed anywhere, but the U.S. will let you shelter a certain amount of income," he said. "If you're offshore, you can look at favorable tax countries and quickly build wealth."
Hong Kong
According to HSBC, Hong Kong is one of the five top places to grow your wealth. Indeed, expats who move there saw their income increase an average of 41%, according to HSBC.
"There are many financial and professional services firms in Hong Kong, each vying for talent. Expats often cite career progression as one of the main reasons why they stay – that and the higher salaries, great quality of life, and a safe environment to raise kids," HSBC noted. 
You can also grow your wealth thanks to a low tax environment as Hong Kong operates under a territorial-based tax system- in other words, you only pay income tax on money sourced in Hong Kong and there's no capital gains or estate duty tax, according to HSBC.
More From GOBankingRates
Make Your Money Work Better for You