'Money For the Rest of Us' Host J. David Stein Shares What Everyone Should Do To Save Money and Build Wealth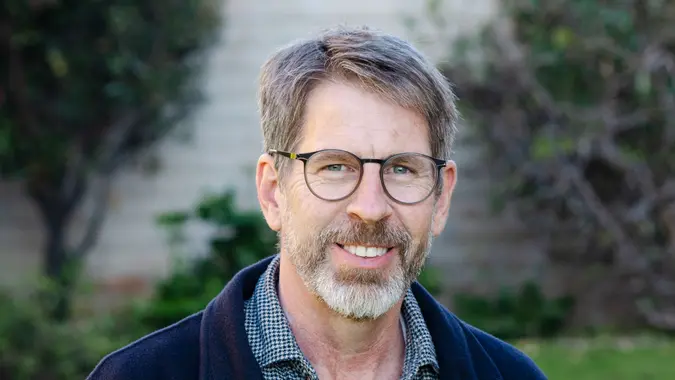 ©J. David Stein
J. David Stein is the host of the podcast "Money For the Rest of Us," which covers financial planning, investing and more. He is also the author of the book by the same name, and he offers guides for investing, economy and strategy on MoneyForTheRestOfUs.com.
See Our List: 100 Most Influential Money Experts
Learn: How To Build Your Savings From Scratch
Recognized by GOBankingRates as a Top Money Expert, here he shares the simple strategies anyone can use to invest wisely and build wealth.
To vote for Stein as your favorite money expert, please visit his page.
What's the one piece of money advice you wish everyone would follow?
If you can't explain how a new investment opportunity works to a friend or family member, don't invest. The act of explaining humbles us and helps us realize the areas we might need to do additional research on before investing.
What's the most important thing to do to build wealth?
Increase your income over time and then consistently save 10% or more.
Make Your Money Work Better for You
What's your best tip for fighting the impacts of inflation?
Purchase Series I Savings bonds or individual Treasury Inflation Protection Securities through TreasuryDirect.
What's the biggest mistake people make when it comes to money?
They feel like they are behind where they should be in terms of savings and wealth, so they take excessive risks to try to catch up, including investments they don't understand. Instead, individuals should focus on increasing their income, consistently saving and building their knowledge of asset classes they can invest in.
Jaime Catmull contributed to the reporting for this article.
More From GOBankingRates