4 Reasons You Should Leave an Inheritance (and 4 Reasons It's OK Not To)

6 min Read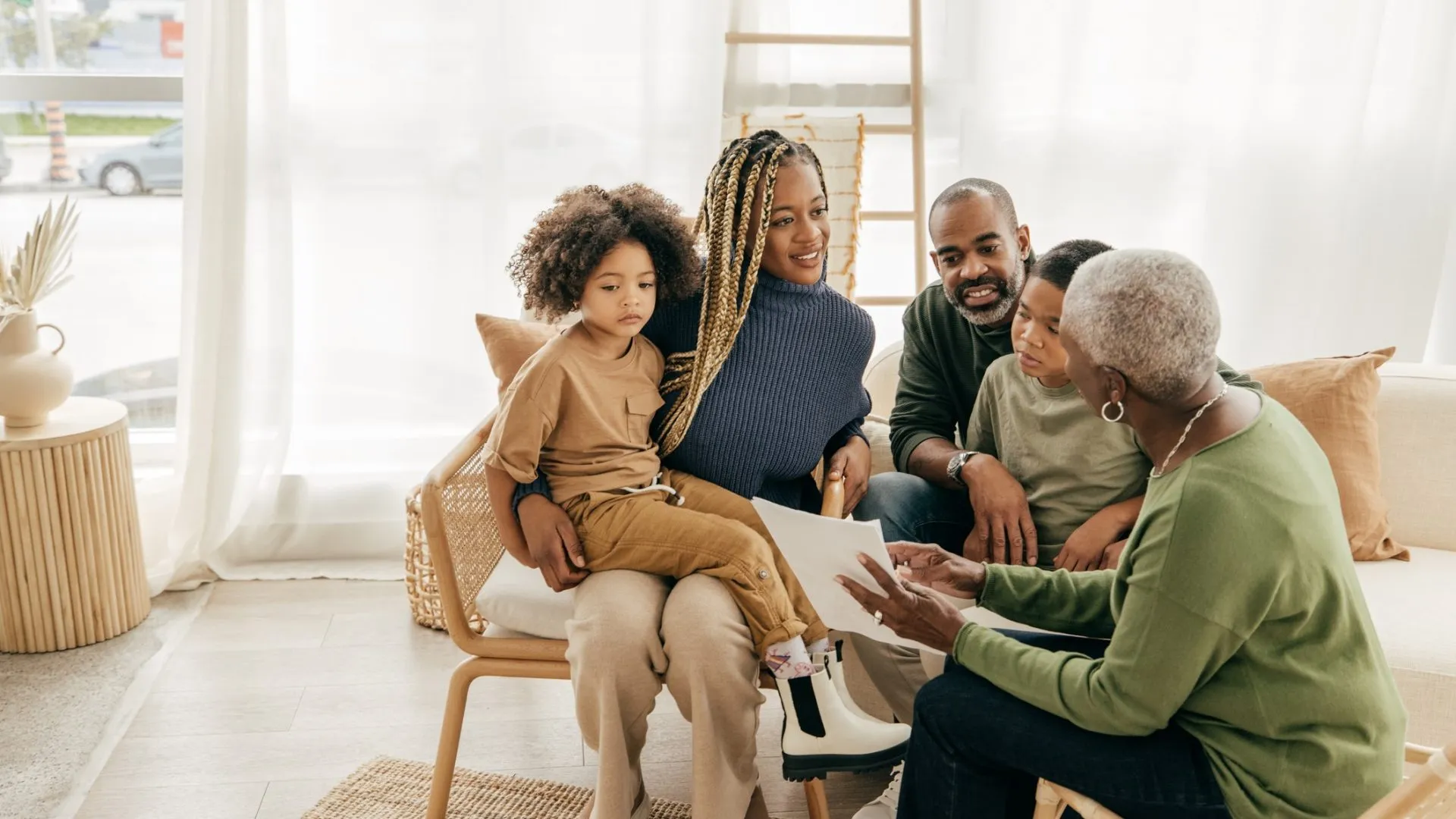 Make Your Money Work Better for You
Do Leave: To Provide for Family Members
The number one reason most people want to leave an inheritance is to provide for family members, and it's the most common way money is distributed after death. In some cases, an inheritance can be the sustenance a family needs to go on, particularly if the decedent was still working and was the primary breadwinner for the household.
Others leave inheritances to finance things like education or weddings for the children and grandchildren they leave behind. Still others believe that money should always remain in the family, so inheritances always go to surviving family members, no matter how wealthy the decedent.
Small Business Spotlight 2022: Nominate Your Favorite Small Biz
Do Leave: As a Gift or Reward
In addition to the bequests that you might view as "obligatory," such as money you leave behind to your immediate family, you can also choose to reward or recognize those in your life who you feel deserve it.
For example, if someone like a teacher, employer or even distant relative helped you succeed in life, you may want to leave them a financial reward in the form of an inheritance. Similarly, if certain family members have reached milestones in their lives that you want to recognize, such as graduating from college or becoming a doctor, a bequest is a good way to reward that. 
Do Leave: For the Public Good
In the tradition of wealthy entrepreneurs like Andrew Carnegie, one good reason for leaving an inheritance is for the public good. Carnegie firmly believed in giving away wealth during one's lifetime, famously saying, "The man who dies…rich dies disgraced."
Ultimately, Carnegie gave away about $350 million, worth close to $5 billion in today's money, funding more than 200 libraries and what is now known as the Carnegie Mellon University, among many other institutions and charitable causes. While you may not have billions of dollars to disperse when you die, leaving what you do have to worthy charitable institutions can be your lasting legacy.
Make Your Money Work Better for You
Do Leave: To Let People Know Their Importance to You
Although you may not care what people think of you after you die, anyone who receives an inheritance knows that you were thinking of them. This is particularly true for distant or even non-family members who might not be expecting anything at all after you die. Providing them with a specific bequest, even if it doesn't carry a large cash value, can provide warm memories, which is a good reason for leaving an inheritance.
Examples can range from leaving your baseball card collection to a good friend who is a die-hard fan to bequeathing photos, records or other mementos of personal value to those who might really appreciate them.
Don't Leave: Most People Blow Through Their Inheritances
The sad truth is that people in general struggle with receiving large sums of money at a single time. In addition to the numerous stories of lottery winners who end up bankrupt, the same is true for many who receive an inheritance.
As cited by the New York Times, one study by the Journal of Family and Economic Issues noted that on average, adults who receive an inheritance save only half, while nearly 20% of baby boomers who received $100,000 or more blew through all of it. All-in-all, 70% of families lose their wealth within one generation, and 90% lose it by the following generation. As the track record for generational wealth is poor, you may want to put it to more productive use during your own life.
Don't Leave: It Can Keep Heirs From Finding Their Own Way
One of the biggest reasons people don't leave inheritances is that it can be a big disincentive to work. Famous billionaires Warren Buffett and Bill Gates agree with this principle, with Buffett saying that the perfect amount to leave to your kids is ″enough money so that they would feel they could do anything, but not so much that they could do nothing."
Of course, not all heirs act the same way, and many would continue on their chosen path in life whether or not they received any inheritance at all. But if you're concerned that your heirs have the personality of taking the easy way out and not striving for their own success, it might be reason enough for you not to leave an inheritance — or at least not as large of one.
Make Your Money Work Better for You
Don't Leave: Giving Gifts While Living Is More Enjoyable
Bluntly put, after you're dead, you won't be around to see the joy you've created with your bequests. This is why some prefer to give money to relatives, charities and other heirs while they are still living. If your intention is to fund a new library or contribute to a charity after you die, for example, you might get more mileage out of that gift while you are still alive, so you can witness the good of your donation in action.
You may even get a tax benefit while you're doing it. You can also provide tax-free annual gifts, up to IRS limits, to anyone you want. While you're still alive, you can teach your kids how to save and invest with money you provide them, or fund savings accounts for higher education or wedding costs. This way, you can both enjoy the effects of your gifts while you're still alive and also help ensure they are managed properly.
Don't Leave: It Requires Planning
To make a proper bequest, you're going to have to draw up some legal paperwork to make sure your money goes exactly where you want. If you have even a moderate amount of assets, you'll likely need more advanced financial planning, which could require the assistance of a tax advisor, a financial planner and/or an estate attorney.
Unfortunately, all of these things cost time and money, and some people just don't feel like they have it.
More From GOBankingRates
About the Author