Looking for the $2,000 Quarter? These 3 AI-Powered Coin Apps Can Help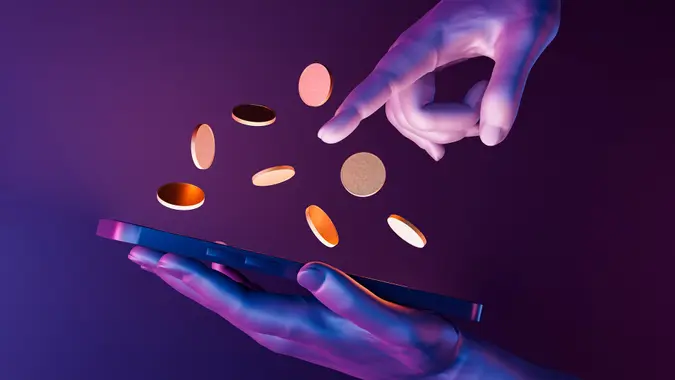 AntonioSolano / iStock.com
Pocket change can potentially buy you a new suit and so much more — if you find a rare and valuable coin in it, that is. Historically significant coins in short supply can sometimes be worth thousands of dollars. But discovery of these unique coins doesn't often come easily. Identifying a rare coin can take hours and hours of examination. Or so was previously the case, before the dawn of AI-powered apps that can help you spot a rare coin in seconds.
Consider the following apps to aid you in your next valuable-coin scavenger hunt.
CoinSnap
Released last fall, CoinSnap leverages AI-driven image recognition technology to reveal the collector values of pennies, dimes, quarters and other coins. All you need to do is take a picture (with your smartphone) of both sides of the coin. The app then detects the date and the mining origin of a coin. This is necessary information for assessing whether the coin is worth more than what it appears to be. The app also informs you of what the average value of the coin is today.
Make Your Money Work Better for You
Coinoscope
The Coinoscope mobile app functions a lot like CoinSnap. Users take a picture of a coin with their phone camera. But here's where things get a little different: The app will show you a list of similar coins. You then click on any of the coins to see additional information in the web browser of your smartphone. This info can help you quickly figure out whether or not the coin is worth a pretty penny.
PCGS CoinFacts
The app PCGS CoinFacts touts a vast library revolving around everything coins. Even if you're just curious about a coin for its history's sake (and not necessarily its contemporary value), this is the app for you. The coin collecting mobile app lets you access coin values, coin populations, auction prices and more for over 40,000 U.S. coins. It uses photography and barcode scanning to instantly reveal all this information.
More From GOBankingRates