Newly Married? Here's How To Build Wealth as a Couple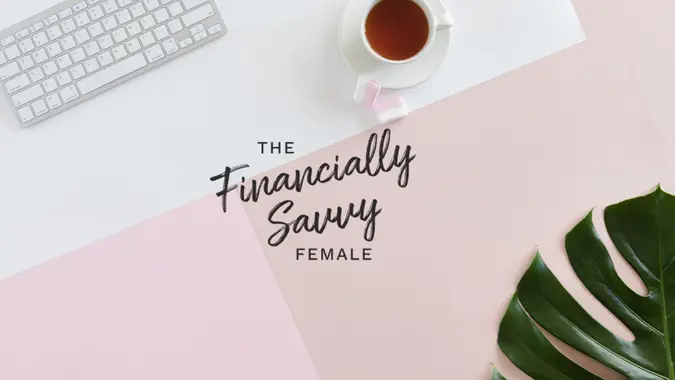 Amax Photo / iStock.com
We're currently in the midst of wedding season, which means many couples will be saying their "I dos" and officially merging their lives together. This also means that many couples will be navigating their finances together for the first time. Having frank conversations about money and wealth-building strategies early on can help couples navigate financial highs and lows down the line.
In this "Financially Savvy Female" column, we're chatting with Cindy Scott, CFP with Schwab Intelligent Portfolios Premium, about how newly married couples can work together to build long-term wealth, the aspects of financial planning they should work on as a couple, and how to overcome common conflicts that may arise when discussing money.
What are some of the best ways for newlywed couples to work together to build long-term wealth?
Have an open and honest conversation. The first and foremost step for newlywed couples in building long-term wealth is to have an open and honest conversation about how each of you manages your finances individually and as a couple. Map out where you are different in terms of keeping your finances on track — for example, who is more of a "spender" versus a "saver" — without pointing any fingers or casting judgment.
Integrating your finances can be tricky to navigate. It can either weaken or strengthen a relationship depending on how each person handles items like income, debt, saving and credit scores. Therefore, it's vital to avoid keeping financial secrets from your significant other — especially ones that could impact you as a couple down the road.
Make Your Money Work Better for You
Planning. It's critical to develop a financial plan. In addition to identifying milestones and a path to get there, planning includes smaller everyday practices too. For example, a good plan specifies how you will handle expenses of all sizes and set realistic expectations of one another, keeping you on track to reach those short- and long-term goals. Map out who will be in charge of paying down monthly expenses such as energy bills versus who will be in charge of filing taxes.
It's also important to determine where you keep your money and how you keep track of expenses — i.e., via a joint bank account or separate accounts. Lastly, make a plan for eliminating any debt. Total up all your assets and liabilities (what you owe). Debt can be difficult to handle in any relationship, so it's key to ensure you have a plan to pay off any outstanding bills that add up over time.
Set realistic goals. It's important for couples to set goals on the things they want to accomplish and how much they want to save. Make a list of all sources of income and expenses so you can see what your joint monthly cash flow looks like and then use this to determine how you want to achieve these goals together.
What aspects of financial planning should a newlywed couple work together on to ensure they are set up for a successful financial future?
Budgeting: In order to ensure you are set up for financial success and to keep things from getting complicated, it's best to create a budget. You can take the traditional money management route with pen and paper or leverage online resources like Excel or budgeting apps. Divide your expenses in whatever format works best for you as a couple, but just make sure you are keeping track of who is in charge of what in order to avoid conflict and financial roadblocks.
Make Your Money Work Better for You
Saving: Saving is key to achieving your financial goals as a couple. Take a look at what your joint cash flow looks like to determine what percentage of your income you will save each year. This will aid in how you divide your savings between your short- and long-term goals. Create an emergency fund in order to cover three to six months of living expenses just in case something unexpected comes up.
Investing: Consider how you will invest, whether it's together or separately. A great place to start with your investing plan is your employer-sponsored plan if you have one — e.g., 401(k), 403(b) or 457 — and contribute the maximum match because it's free money that will accelerate your ability to achieve your long-term goals. Once you have some money saved up, you can also open a brokerage account and start investing. Historically, this has been an effective way to build wealth over time.
What are some common conflicts that arise when newlywed couples discuss long-term wealth planning, and how can they overcome these?
Managing your wealth is a lot like managing other aspects of your relationship such as aligning schedules or family planning. If you don't have a solid foundation for honest communication and mutual respect, it may be harder to feel comfortable merging your finances.
This may lead to greater challenges such as feeling financial guilt and keeping spending secrets from one another. Working with a CFP together can be a great resource to help you both stay on track and work toward hitting your long-term financial goals.
More From GOBankingRates
Make Your Money Work Better for You