Stupid Ways Millionaires Lost Their Fortunes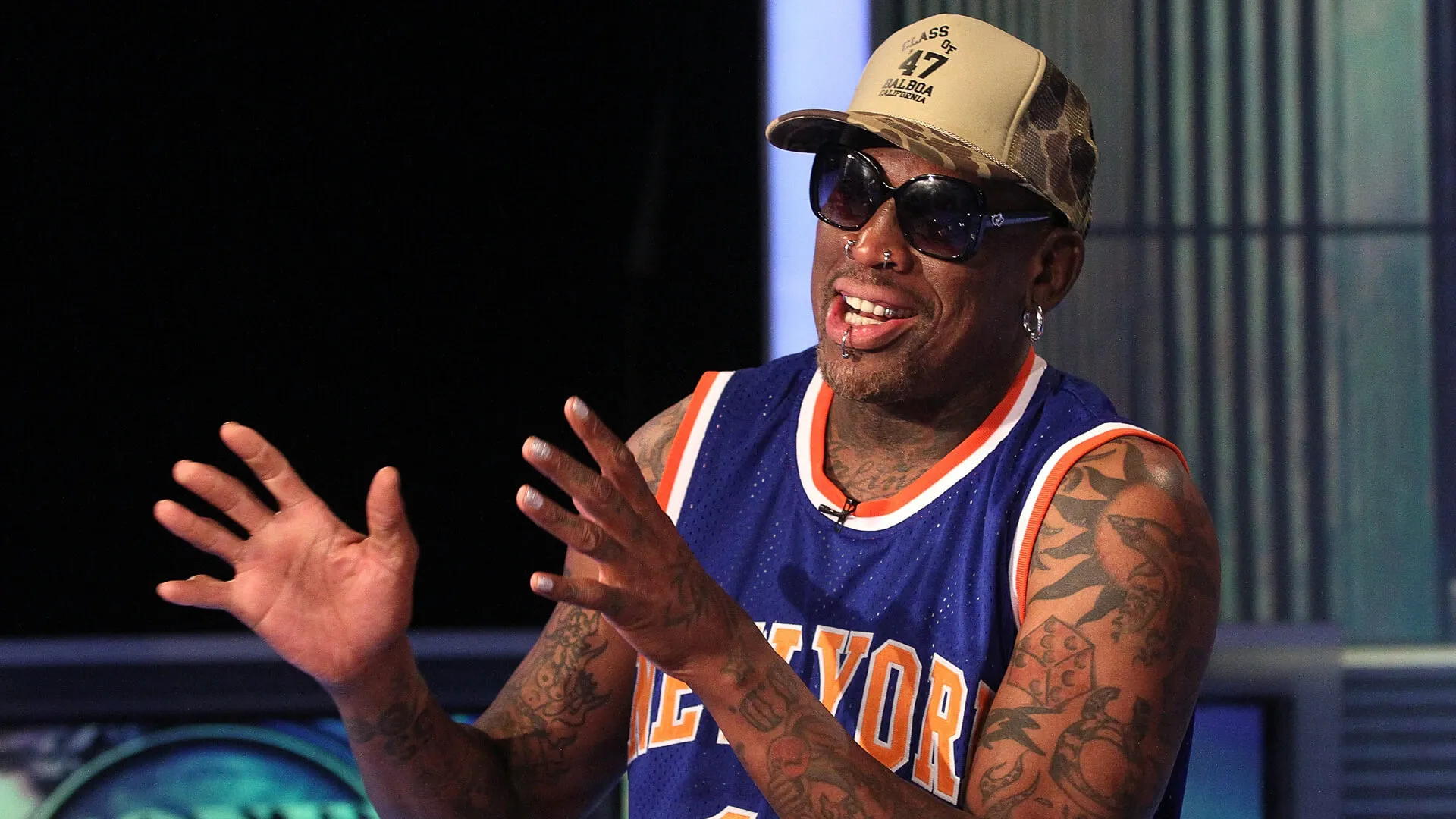 Millionaires can be just as susceptible to failure as the rest of us. But, when they go down, they go down hard. It can happen in an instant, or over the course of several years, but many millionaires have lost their riches due to bad business decisions, materialism or even illegal activities.
Here's a list of 12 millionaires, including Jordan Belfort and Dennis Rodman, who experienced financial distress and loss of fortune. Click through and see how they lost it all.
Jordan Belfort
As the owner of investment firm Stratton Oakmont, Jordan Belfort and his underlings used powerful persuasion tactics to swindle millions out of investors. Like most illegal operations, it would all come crashing down.
In 1992, the U.S. Securities and Exchange Commission intervened and Belfort was out of the company two years later. Four years after that, the firm was shut down and liquidated to pay off multiple fines and settlements. Guilty to securities fraud and money laundering, he later received a sentence of four years in prison, was barred for life from working in the securities industry and received personal fines of $110 million, according to Biography.com. He would later be the subject of the film, "The Wolf of Wall Street."
Make Your Money Work Better for You
Denise Rossi
Denise Rossi isn't famous. Rossi won the California Lottery in 1996, but she wasn't one to share the prize.
Rossi decided not to tell her husband of 25 years about the $1.3 million prize. Instead, she asked him for a divorce and pushed for an expedited settlement. It didn't take long for Rossi's husband to discover the real reason why she wanted the divorce.
Three years later, a judge sided with the husband and said that Rossi had failed to comply with asset disclosure laws. Her attempted money scam led the judge to award her husband with the full $1.3 million prize.
Allen Stanford
Allen Stanford was chairman of Stanford Financial Group, an offshore bank in Antigua. Over 20 years, Stanford committed fraud that included selling certificates of deposit, pocketing some of the proceeds, and using the rest to invest in shady real estate deals, personal business ventures and cricket tournaments. The federal prosecutors that eventually brought Stanford down said he used the bank "as his own personal ATM."
In 2009, the U.S. Securities and Exchange Commission filed suit accusing Stanford of running "a fraud of shocking magnitude." In 2012, Stanford was found guilty of committing $7 billion in fraud and was sentenced to a 110-year prison term, according to The New York Times.
MC Hammer
Less than three decades ago, MC Hammer was one of the hottest hip-hop artists in the world. Nonetheless, he blew through around $30 million in earnings and filed for bankruptcy in the mid-1990's, according to Forbes.
His financial woes began with the sheer size of his entourage. He reportedly "hired" 200 people at the cost of $500,000 per month. He also purchased a 40,000 square-foot home for $30 million. He'd ultimately sell that house at a loss of just $5.7 million just a few years later, according to the San Francisco Chronicle.
Curt Schilling
Curt Schilling established himself as a legend of postseason baseball lore during his time with the Boston Red Sox. The pitcher earned tens of millions of dollars over his 19-year career, and once said that he "never worked an honest day in my life" when discussing his fortune as a baseball player. During his career, he earned more than $114 million, according to ESPN.
After his career, Schilling invested more than $50 million on a video game called 38 Studios. The company, however, put their faith in a politician, who would raise questions about the firm's solvency and ultimately lead to its inability to find new investors. When the dust cleared, Schilling said he lost every dollar he made as a professional ballplayer.
Make Your Money Work Better for You
Mark Brunell
Mark Brunell made three trips to the NFL Pro Bowl and won a Super Bowl ring as a backup quarterback on the New Orleans Saints. Even though he earned $50 million during his career, he would eventually file for bankruptcy with about $25 million in debt against about $5.5 million in assets.
Brunell's downfall was due to a series of bad investments. These included his signing on as the guarantor of loans to build high-end condominiums in Florida and a $9 million loss in a Whataburger franchise. "He's trusting, and maybe that's his weakness," said Michael Huyghue, former Commissioner of the United Football League.
Wesley Snipes
Wesley Snipes earned a fortune as a star in movies like "White Men Can't Jump," "Demolition Man" and the "Blade" series. But he didn't pay his taxes between 1999 and 2004, and he learned about the harsh realities of being a millionaire and owing a fortune in taxes. He declared bankruptcy in 2006 and served three years in prison as a result, according to the New York Times.
Manoj Bhargava
Bhargava made his fortune off the beverage supplement product 5-hour Energy. His two-ounce shot of caffeine became wildly successful, claiming over 90 percent market share in the energy shot sector. Bhargava didn't let greed get to him and pledged 45 percent of profits to charitable causes.
Still, his good deeds didn't keep 5-Hour Energy from landing in hot water. In 2012, The Food and Drug Administration claimed the product contributed to 13 deaths in four years. The FDA's claim along with various accusations and complaints of false advertising caused Bhargava's net worth drop from $1.5 billion to $800 million in approximately one year, Forbes estimates.
Elizabeth Holmes
Theranos, Inc. burst onto the scene as one of the most revolutionary healthcare companies in America. The blood-testing firm had attracted investment from venture capital giants and partnerships from corporations like Walgreen's. Questions would start to emerge from investors — and some would accuse Holmes, the company's founder, of misleading them.
Tied to the company's valuation, Holmes' net worth would plunge from roughly $4.5 billion to practically zero, according to Forbes. Theranos is still around, but barely on life support after receiving a $100 million loan from Fortress Capital in December 2017, according to Fortune.
Make Your Money Work Better for You
Nicolas Cage
Mostly he's known for cult films, overacting and the ability to get paid $20 million per movie — Cage also has a reputation for reckless and questionable spending. Over his career, Cage has spent more than $150 million on a variety of eclectic items, including a collection of shrunken pygmy heads, a haunted house in New Orleans and a pyramid tombstone, according to CNBC. After several foreclosures, the IRS also pinged him with liens valued at more than $6 million.
Sean Quinn
At one point, Sean Quinn was the richest man in Ireland. A self-made millionaire, he earned his fortune selling gravel from his family's quarry and built a 25 percent stake in the firm Anglo Irish. At one point, he was worth $6 billion.
But in 2008, his investment collapsed, and the country was forced to bailout his firm. The Irish Banking Resolution Corporation accused the Quinn family of illegally hiding assets from their firms to avoid paying back the money, according to BBC News. In 2012, Sean Quinn and his son were found in contempt and both served short sentences. That same year, he declared bankruptcy.
Dennis Rodman
He was one of the bad boys of the National Basketball Association. He has five NBA championship rings, a Hall of Fame bust and estimated career earnings of $50 million. But, Rodman joined the ranks of many other NBA players who went broke within years of retiring. In 2012, Rodman was ordered by a judge to pay $500,000 to his third wife for back child support payments. At the same time, the former pro baller claimed he was broke and battling an ongoing alcohol addiction.
Morgan Quinn contributed to the reporting for this article.

BEFORE YOU GO
See Today's Best
Banking Offers