Here's What 15 Lottery Winners Actually Did with Their Millions

7 min Read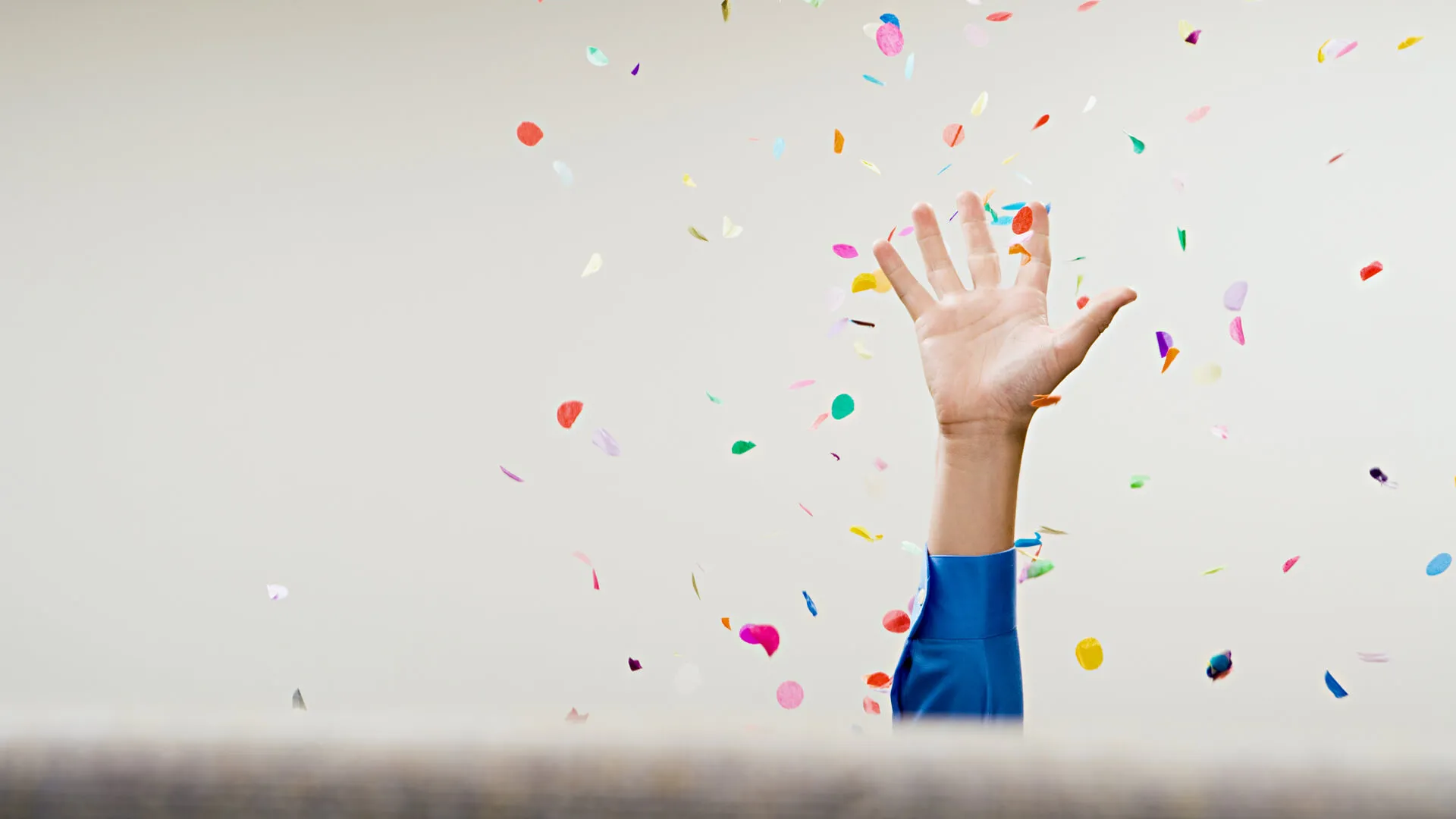 Make Your Money Work Better for You
Nigel Willetts
Lottery winnings: £1 million ($1.32 million)
Nigel Willetts from Caerphilly, Wales might have actually purchased his winning lottery ticket by mistake. Willetts told Wales Online he usually purchases £10 worth of lottery tickets, but accidentally pulled out a £20 bill and decided to just go for it. His gamble paid off, as he ended up winning $1.32 million in 2014, which he used to pay off the mortgage on the pub he ran, buy a house and a Range Rover Sport, take 13 family members on vacation to Florida and travel to Mexico and Dubai. He also invested in an indoor trampoline park.
Roger and Lara Griffiths
Lottery winnings: £1.8 million ($2.38 million)
The U.K.'s Roger and Lara Griffiths won $2.38 million in 2006, and used it to buy their £670,000 ($886,500) dream home, The Daily Mail reported. They also bought a Porsche, a Lexus and sent their kids to an expensive private school. Unfortunately, due to some bad investments, they ended up losing their fortune. 
Sarah Cockings
Lottery winnings: £3.05 million ($4.04 million)
Sarah Cockings was a 21-year-old university student when she won over $4 million from the U.K.'s National Lottery. Cockings used a lot of her winnings to treat her family, including buying breast augmentation surgery for her two sisters, the Daily Record reported. She also bought her parents a house, along with a few cars and luxury vacations for herself. 
Paul and Denise Hardware
Lottery winnings: £4.99 million ($6.6 million)
Paul Hardware of Cardiff, Wales was 51 when he won $6.6 million. He and his wife immediately quit their jobs and went on a Mediterranean cruise. They also paid off their mortgage, purchased their dream home, bought a new car for their son, purchased additional properties for themselves and their family members, and helped fund their son's college education, the Mirror reported.
Make Your Money Work Better for You
Janite Lee
Lottery winnings: $18 million
Missouri's Janite Lee won $18 million in 1993, which she opted to receive in 20 annual installments of $620,000, after taxes. Lee donated hundreds of thousands of dollars to the Democratic National Party Committee and at least $1 million to Washington University in St. Louis, the St. Louis Post Dispatch reported. She also bought a $1.2 million house in a gated community. Sadly, Lee filed for bankruptcy in 2001. 
Bob Erb
Lottery winnings: $25 million
Canadian lottery winner Bob Erb won $25 million from the Lotto Max in 2012, and he donated much of his winnings to charity, CBS News reported. Erb also pledged $1 million to help legalize marijuana and became one of the biggest financial backers of Canada's 420 Day. 
If You Want to Donate: These Are America's Largest Charitable Organizations
John and Linda Kutey
Lottery winnings: $28.7 million
In 2011, John Kutey was one of seven employees at the New York State Homes and Community Renewal in Albany to win a $319 million Mega Millions jackpot. The group cashed out their earnings, and Kutey took home $28.7 million as his share. He and his wife Linda decided to put $200,000 of their winnings toward a new spray pool in a water park to benefit their Green Island, N.Y., community, the Times Union reported. 
Jay Vargas
Lottery winnings: $35.3 million
Jay Vargas of South Carolina was only 19 when he won $35.3 million from the Powerball. Vargas used part of his earnings to create a television show called "Wrestlicious TakeDown," which featured scantily clad female pro wrestlers performing comedy sketches. The show cost Vargas nearly half a million dollars, and it went off the air in 2010 after only one season. But that didn't crush his dreams of breaking into the entertainment industry — in 2016, he told CBS News he had a reality show in the works. 
Make Your Money Work Better for You
Eddie Nabors
Lottery winnings: $116.5 million
Eddie Nabors of Dalton, Ga., was 52 when he won half of a $390 million Mega Millions jackpot in 2016. Nabors chose to receive the payment as a lump sum that would amount to about $80 million after taxes. He told Today that he didn't plan on changing his lifestyle: He planned to use the earnings to buy a new fishing boat and pay off the mortgages on the homes of his mother, sister and other family members. 
What Would You Do? This Is the First Thing Americans Would Do If They Won the Lottery
Joe and Sue Kainz
Lottery winnings: $181.5 million
Illinois State Lottery winners Joe and Sue Kainz didn't stop working after they won $181.5 million in 2000. In fact, they used their funds to expand their businesses. The couple — from Tower Lakes, Ill. — told reporters that they planned to use their winnings to grow their microbrewery and medical supply companies, the Chicago Tribune reported. They also planned to take a trip to Ireland, replace their roof and donate to charity. 
Holly Lahti
Lottery winnings: $190 million
Lotto winner Holly Lahti kept a low profile after winning half of the $380 million Mega Millions jackpot in 2011, but the single mom from Rathdrum, Idaho, finally gave a press interview two years later to the Coeur d'Alene/Post Falls Press. Lahti relocated to California, bought her family a house on 2.5 acres, purchased a house for her father after his previous home was lost in a fire, took a Hawaiian vacation and donated some of her winnings to the St. Jude Children's Research Hospital and the American Cancer Society. Overall, she said she continued to live frugally despite her newfound wealth. 
Jim and Carolyn McCullar
Lottery winnings: $190 million
Jim and Carolyn McCullar from Olympia, Wash., won the other half of the $380 million Mega Millions prize in 2011. Jim picked his lottery numbers based on his and his wife's birthdays, and they ended up being the winning numbers. He said in a press conference that he was planning on putting his winnings in the bank, as well as writing a few checks to his kids, USA Today reported. "I'm not going to fly all over the world and buy my own jet," he said. "What this means to me is the legacy is going to go generation after generation after generation." 
Related: Should You Leave Your Kids Money? This Expert Says No
Make Your Money Work Better for You
Merle and Patrica Butler
Lottery winnings: $218.6 million
Merle and Patrica Butler of Red Bud, Ill., were part of a group that went in for a $656 Mega Millions jackpot, and ended up winning a share worth $218.6 million in 2012. The couple opted to take the lump sum payout of $157 million. Although they were coy about their exact plans for their windfall, the Butlers did say they would invest part of their funds with advice from financial planners and attorneys, Forbes reported. 
Louise White
Lottery winnings: $336.4 million
Eighty-one-year-old Louise White of Newport, R.I., took home a $336.4 Powerball prize in 2012. White, who chose to accept the lump sum payment of $210 million after taxes, put her winnings into a trust that she named the Rainbow Sherbert Trust after the dessert she had purchased at the same time she bought her winning lottery ticket, ABC News reported. 
Steve and Carolyn West
Lottery winnings: $340 million
Steve and Carolyn West, along with Carolyn's parents, won a $340 million Powerball jackpot in 2005. They opted to take a one-time, $164 million payout, and used the money to move into a mansion with a hot tub, pool and water slide, as well as to fund vacations to Europe and Hawaii. When People magazine caught up with the couple in 2006, Steve said that he was still clipping coupons despite his multi-millionaire status. 
Keep reading to see other ways Americans waste money.
More on Making Money
We make money easy. Get weekly email updates, including expert advice to help you Live Richer™.
About the Author