36 Celebrities Who Use Their Wealth to Pay It Forward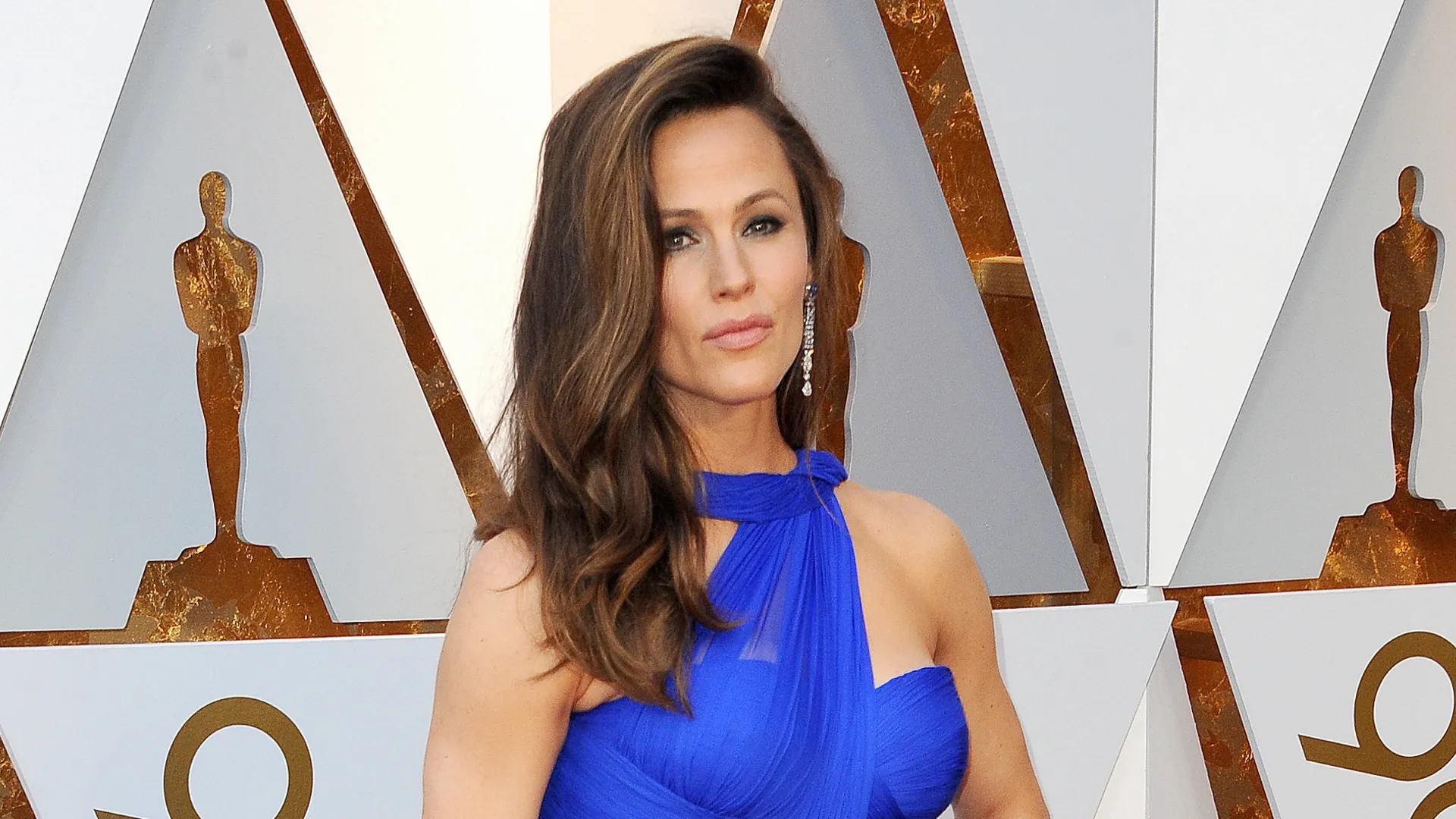 Whether they've founded their own charities, teamed up with an existing nonprofit or just enjoy granting random acts of kindness, these superstars' hearts might actually be bigger than their oversized bank accounts.
But stars like Oprah Winfrey aren't just giving a financial contribution — these celebrity donations help bring awareness to a cause, inspiring fans to follow suit.
Chrissy Teigen's Donations
In April 2017, model Chrissy Teigen made a fan's dream come true when she donated $5,605 to help the woman afford beauty school tuition. Working to pay it forward after growing her own net worth is nothing new for Teigen, as she's been vocal in her support of Planned Parenthood.
Also charitable, husband John Legend — who has a net worth of $40 million — founded the Show Me Campaign in 2007 to break the cycle of poverty and help all children attain a quality education. To raise funds for the cause in 2015, the couple created an adorable parody video of John's chart-topping song "All of Me," in which they married their dogs. They asked fans to donate $10 for the chance to have Legend perform at an event of their choice.
Make Your Money Work Better for You
Taylor Swift's Donations
One of the most charitable celebrities, Taylor Swift donated $1 million to Louisiana flood victims in 2016. In 2016, she gave $1,989 to UConn's annual HuskyTHON — a dance marathon that raises money for the Connecticut Children's Medical Center — on behalf of a student and fan.
The famous philanthropist was busy in 2016, as she also gifted $100,000 to Cancer Research for The V Foundation and gave $250,000 to Kesha to help with financial expenses regarding her court battle with Sony and her former producer Dr. Luke. In 2015, she provided $50,000 to a fan battling cancer and another $50,000 to the nephew of one of her backup dancers also fighting the disease.
Christy Turlington's Donations
In 2010, model Christy Turlington Burns founded the nonprofit Every Mother Counts, to make pregnancy and childbirth safe for women across the globe. The organization raised $4.32 million in 2015 alone and has impacted more than 600,000 lives since 2012.
Orlando Bloom's Donations
More than just a handsome face, Orlando Bloom has served as a UNICEF Goodwill Ambassador since 2009. Some of his recent work with UNICEF includes a February 2017 trip to West Africa to meet with families affected by Boko Haram violence and a May 2016 visit to eastern Ukraine to raise awareness of the global education crisis faced by children in humanitarian emergencies.
In 2014, while starring in "Romeo and Juliet" on Broadway, the famous philanthropist raised $71,000 for Broadway Cares/Equity Fights AIDS by literally selling the shirt off his back. Bloom even allowed the winner of each charity auction to remove his shirt themselves.
John Cena's Donations
A tough guy only in the ring, in 2015, John Cena became the first celebrity to grant 500 Make-A-Wish requests. He's been championing the cause for years, joining Wish kids in accepting a $1 million WWE donation check in 2015 and donating 1 million Delta frequent flyer miles to the cause in 2010.
Also a longtime supporter of the breast cancer research nonprofit Susan G. Komen Foundation, he served as Grand Marshall for the 2014 Susan G. Komen Global Race for the Cure. In 2012, he teamed up with the WWE to launch and promote his own Breast Cancer Awareness Month gear, which raised $1 million for the cause.
Make Your Money Work Better for You
Warren Buffett's Donations
A billionaire with a giant heart, Warren Buffett has pledged to give 99 percent of his wealth to charity. Making good on his promise, the Giving Pledge co-founder donated $12.7 million in Berkshire Hathaway shares to charity in March 2017.
One of the largest celebrity donations of all time came from Buffett in July 2016, when he gifted nearly $2.9 billion in Berkshire Hathaway stock to various charities. In 2015, he traded in his 2006 Cadillac DTS in for a newer model, autographed the old car and donated it to Girls, Inc., which auctioned it off for $122,500.
Matt Damon's Donations
Famous philanthropist Matt Damon co-founded the nonprofit Water.org to help people around the globe have access to safe water and sanitation. The charity has made a positive impact on more than 9 million people. In 2016, it gave $14.9 million in philanthropic capital to its WaterCredit partners.
Also a member of the Feeding America Entertainment Council, he's starred in several public service announcements for the organization. Damon is also a co-founder of the charity Not On Our Watch, which supports global human rights.
Justin Timberlake's Donations
The popstar golfed for charity at the 2016 American Celebrity Pro-Am in Lake Tahoe, but before that, he hosted the Justin Timberlake Shriners Hospitals for Children Open from 2008 to 2012. Celebrity donations come in many forms, which he proved by giving his CMA guitar to the USO Nashville, Tenn., and USO Fort Campbell, Tenn., for a silent auction in 2015.
Always generous, Timberlake paid $80,000 at a 2014 AmfAR auction for a Damien Hirst painting. He also donated his entire paycheck totaling up to $3 million for a 2013 pre-Super Bowl concert to Shriners Hospital for Children.
Gwen Stefani's Donations
Gwen Stefani gives her time to causes she cares about, including collaborating with other artists on the LGBT single "Hands," following the June 2016 Pulse nightclub shooting in Orlando, Fla. A few months later, in October 2016, she launched the Harajuku Lovers by Gwen Stefani Red Hot! Collection, with partial proceeds benefiting the Red Cross.
Additionally, she served as the face of the UltraViolet Edge, an Urban Decay global campaign that raises funds for charities that empower women. Stefani also donates money to causes close to her heart, including, $1 million in 2011 to the Save the Children's Japan Earthquake-Tsunami Children in Emergency Fund.
Make Your Money Work Better for You
Ed Sheeran's Donations
Ed Sheeran makes it a priority to pay it forward regularly, including donating 20 of his own items to a U.K. hospice charity shop in March 2017, which raised around $1,280 for the cause. That same month, he auctioned off a meet and greet with tickets to one of the sold-out shows on his European tour, which garnered more than $9,700 for the London Irish Centre.
Miley Cyrus' Donations
Famous philanthropist Miley Cyrus founded the Happy Hippy Foundation in 2014 to help homeless youth, LGBTQ youth and other vulnerable groups. The nonprofit's operational costs are privately funded, so 100 percent of donations go to the people who need them most.
Always working to pay it forward, Cyrus used her star power to raise $69,000 at the 2015 amfAR gala by auctioning off three of her own paintings, based on Caitlyn Jenner's Vanity Fair cover and signed by the muse. She also licked a piano onstage during an auction at the 2015 Los Angeles LGBT Center's Vanguard Awards gala, which helped it to sell for $50,000.
Ian Somerhalder's Donations
Established in 2010, the Ian Somerhalder Foundation supports various environmental causes. In 2015, the United Nations Environment Programme Goodwill Ambassador's charity garnered nearly $375,000 in donations and more than $250,000 in fundraising efforts.
In 2017, Somerhalder tweeted his support for the charity Donate 4 Birds multiple times. He also joined forces with "The Vampire Diaries" co-star Paul Wesley in 2015 for a charity T-shirt campaign, where a portion of the proceeds benefited environmental initiatives.
Beyoncé's Donations
Beyoncé was named the most charitable celebrity in the world in 2016 by DoSomething.org, as much for her advocacy as for her donations. The singer has used her high profile for a number of causes she cares about, including gender equality and the water crisis in Flint, Michigan.
She raised more than $82,000 for the victims of the water crisis in Flint by asking fans to donate as they bought tickets to her Formation tour, and she was the headliner of a Tidal concert that raised money for the Robin Hood Foundation.
Make Your Money Work Better for You
Demi Lovato's Donations
Pop superstar Demi Lovato is worth an estimated $33 million and has used her resources and her fame in a number of charitable ways. Lovato, who is bipolar, has raised awareness about mental health, memorably with a speech at the 2016 Democratic National Convention.
She has also worked extensively with the WE Foundation, which works with women and girls around the world. She traveled in 2017 to Kenya to work with the foundation, meeting Kenyan families and visiting a game preserve. She also raised more than $80,000 for the foundation through personal donations, appearances and a custom bracelet she designed for an auction.
Zendaya's Donations
The 21-year-old actress Zendaya might be young, but she has long used her star power for good. She celebrated her 20th birthday by raising $50,000 from friends and admirers for Convoy of Hope, which supports impoverished women in Kenya, El Salvador, Nicaragua, Tanzania and the Philippines.
And in an altruistic move aimed at women close to her age, she has teamed with fellow star Bella Thorne to support Donate My Dress, an organization that provides low-income girls with dresses to wear to their high school proms. She recorded a video to promote the charity — and even donated her own dress.
Chance the Rapper's Donations
A graduate of Chicago's public schools, Chance the Rapper has taken a vested interest in their improvement. After expressing dissatisfaction with answers he was given by the mayor of Chicago on plans to better the school system, Chance announced that his foundation would donate $1 million to the district, and an additional $100,000 for every $10,000 raised.
He has also raised money to help provide cold-weather clothing for low-income children, and to put technology in public schools they would otherwise not be able to afford.
Aziz Ansari's Donations
Comedian and actor Ansari has donated his time and talent as well as his money to charitable causes. He once voiced an animated goat based on his likeness to raise money for Oxfam and performed at a show to raise funds for the victims of the Boston Marathon bombing.
Ansari even auctioned off a chance to hang out with himself and the rest of the cast of "Master of None" for anyone who made a $10 donation or more to the Malala Fund, which supports education for girls around the world.
Make Your Money Work Better for You
Rihanna's Donations
Superstar singer Rihanna's Clara Lionel foundation supports the arts, education and other endeavors around the world. The singer's third-annual Diamond Ball in New York City last fall, in support of her foundation, raised over $840,000.
Her foundation assists a wide array of causes, from first responders to helping those cleaning up after Hurricane Harvey to students in Rihanna's native Barbados studying oncology and nuclear medicine.
Kerry Washington's Donations
Supporting victims of domestic violence is a cause particularly close to "Scandal" actress Kerry Washington's heart. She teamed up with the Allstate Foundation's Purple Purse program to raise money for survivors, including designing a bag to be sold to raise money for the program.
Justin Bieber's Donations
One of the most famous singers in the world, Justin Bieber is also famously charitable. The singer once donated to charity all the money he made selling his Ferrari — that's a whopping $434,500. He also announced in an Instagram post he would be using his resources to help the victims of fires that devastated southern California, where he lives.
Serena Williams' Donations
Tennis ace Serena Williams is as famous for her charitable work as she is for her forehand. Her Serena Williams Foundation started a school for girls in Kenya and gives scholarships for college students in the United States every year. She is an also an ambassador for the Allstate Foundation's Purple Purse program, which supports victims of domestic violence.
Make Your Money Work Better for You
Shailene Woodley's Donations
"Big Little Lies" actress Shailene Woodley founded a non-profit with her mother called All It Takes to promote youth empowerment through initiatives like camps for middle school students and childhood nutrition. The actress also chopped off her long locks for a role in "The Fault in our Stars," and auctioned them off, with the profits going to Children with Hair Loss, which creates wigs for children in need.
Jennifer Garner's Donations
Actress Jennifer Garner is a passionate advocate for a number of causes, especially those pertaining to mothers and children. The actress is on the board of Save the Children and raised $500,000 for flood relief in her native West Virginia.
Elton John's Donations
Singer Elton John's AIDS Foundation has raised over $400 million over 25 years to help those with HIV/AIDS and advance research towards a cure. His annual White Tie & Tiara Ball and auctions of pianos he has played along with other memorabilia have contributed to this total, as has John's own donations and funding.
Leonardo DiCaprio's Donations
Movie star Leonardo DiCaprio is worth an estimated $245 million — and has put a large sum of that money toward charity causes. His Leonard DiCaprio Foundation announced in 2017 that it would be donating $20 million to charities that work to combat climate change, and he has used his star wattage to spread awareness surrounding environmental issues, including in forums like the United Nations.
Make Your Money Work Better for You
George Lucas' Donations
When "Star Wars" director George Lucas sold his production company to Disney in 2012, he made more than $4 billion on the deal. Rather than pocketing the fortune, Lucas donated the bulk of it to causes he supports, particularly those focused on education.
In 2017 alone, Lucas gave his alma mater, USC Film School, a $10 million endowment, with special support going to Hispanic and African-American students. He also provides generous charitable donations to Stand Up to Cancer and the Make-A-Wish Foundation, according to The Hollywood Reporter.
J.K. Rowling's Donations
It's no exaggeration to say that J.K. Rowling is fond of charitable giving. In fact, the "Harry Potter" author has given away so much money — and paid out so much in high British taxes — that in 2012, she fell off the Forbes billionaire list. According to a 2017 Forbes article, the author has donated more than $150 million to charity over the years.
Rowling even created her own children's charity, the Lumos Foundation. She also founded the Volant Charitable Trust, which supports "projects that are related to alleviating social deprivation, with an emphasis on women's and children's issues," according to the author's website.
Oprah Winfrey's Donations
Oprah Winfrey is the queen of charity. In fact, People reported that the former talk show host donated more than $40 million to initiatives supporting women and children in 2009. People got its numbers from The Giving Back Fund's analysis of the most recently available data.
Winfrey has made many of her charitable contributions through the Oprah Winfrey Foundation and her Angel Network, which funds charitable projects and grants for underserved women and children.
She also uses her TV network to help people in need. In August 2017, OWN spotlighted North Carolina's Indo Jax Surf Charities, a group that uses surfing as a tool to help children with special needs.
Jerry Seinfeld's Donations
All joking aside, funny man Jerry Seinfeld takes part in numerous charity events and donates to good causes. Working with his wife, Jessica, Seinfeld hosts events to raise funds for the couple's organization, GOOD+. The nonprofit's mission is to end family poverty. So far, the foundation has donated more than $35 million worth of product, according to the website.
Make Your Money Work Better for You
Ellen DeGeneres' Donations
Watch "The Ellen DeGeneres Show," and you'll notice one thing immediately — host Ellen DeGeneres is a giver. For instance, in one show she gave away $500,000 to a Detroit school. The 2016 People's Choice Awards even recognized DeGeneres with the title "favorite humanitarian."
And remember that celebrity selfie from the Oscars that DeGeneres initiated? For every retweet, Samsung donated money to a charity of DeGeneres' choice. The proceeds were split between St. Jude Children's Research Hospital and the Humane Society of the United States.
In 2017, DeGeneres helped raise money for Children's Hospital Los Angeles in honor of Jimmy Kimmel's infant son, who underwent heart surgery at the facility.
Ringo Starr's Donations
Ringo Starr can drum up major dough for charity. At an auction in 2015, the Beatles drummer raised nearly $10 million. The proceeds benefited the Lotus Foundation, which he started with his wife, actress Barbara Bach. The foundation supports everything from substance abuse recovery to helping animals in need.
David Beckham's Donations
In 2013, when David Beckham was a soccer player for Paris Saint-Germain, he donated his entire salary — more than $5 million — to charity. And retirement has done nothing to slow the athlete down.
He and his wife, Victoria, run the Victoria and David Beckham Charitable Trust, which helps provide wheelchairs to children in need. Beckham also supports Help for Heroes, a charity that assists injured veterans returning from duty, and he is also a UNICEF goodwill ambassador.
While Beckham's image was somewhat tarnished last year by leaked emails suggesting he was using charity work to achieve knighthood, UNICEF stuck by the soccer star, praising his hard work and commitment to the cause.
Make Your Money Work Better for You
George Clooney's Donations
When he's not starring in blockbuster movies, George Clooney is acting as a humanitarian and political activist. He co-founded Not On Our Watch, which supports global human rights. According to Inside Philanthropy, it's unclear how much of his own wealth he's contributed, but Not On Our Watch has given millions of dollars to support human rights causes.
On Aug. 22, 2017, just days after white nationalists incited violence in Charlottesville, Va., Clooney and wife Amal donated $1 million to the Southern Poverty Law Center to fight hate crimes.
Angelina Jolie and Brad Pitt's Donations
Although no longer together, Angelina Jolie and Brad Pitt were quite the power couple when it came to philanthropy. The actors often used their fame to raise money for charity, such as when they sold their wedding photos for $5 million. In July 2017, Jolie pledged to donate all her earnings from a new Mon Guerlain fragrance to charity.
Mark Zuckerberg's Donations
Facebook founder Mark Zuckerberg might be in hot water these days with his Facebook data scandal, but he's also pledged to donate 99 percent of his wealth to charity over the course of his life. In September 2016, he and his wife Priscilla Chan sold $95 million in Facebook stock so they could give the proceeds to charity. According to Forbes, the couple plans to sell up to $1 billion each year through 2018.
In 2017, Zuckerberg and Chan gave $10 million to support the work of UC San Francisco professor Atul Butte, MD, Ph.D., who leads the charge in using big data to advance health causes.
LeBron James' Donations
Cleveland Cavaliers basketball star LeBron James isn't all about shooting hoops. James also has a soft spot for charity. In 2015, the King promised to give $41 million to send kids to college in Akron, Ohio, where he grew up. And in 2017, his group teamed up with Akron Public Schools to form the I Promise School, which strives to help students who are at risk in reading.
Additionally, James contributed $2.5 million to the Muhammad Ali exhibit at the Smithsonian Museum of African American History and Culture in 2016.
More on Celebrities:
Elizabeth Nicholas and Lia Sestric contributed to the reporting for this article.
Net worth figures were sourced from Celebrity Net Worth on April 16, 2018.