8 Business Icons Who Found Success After Bankruptcy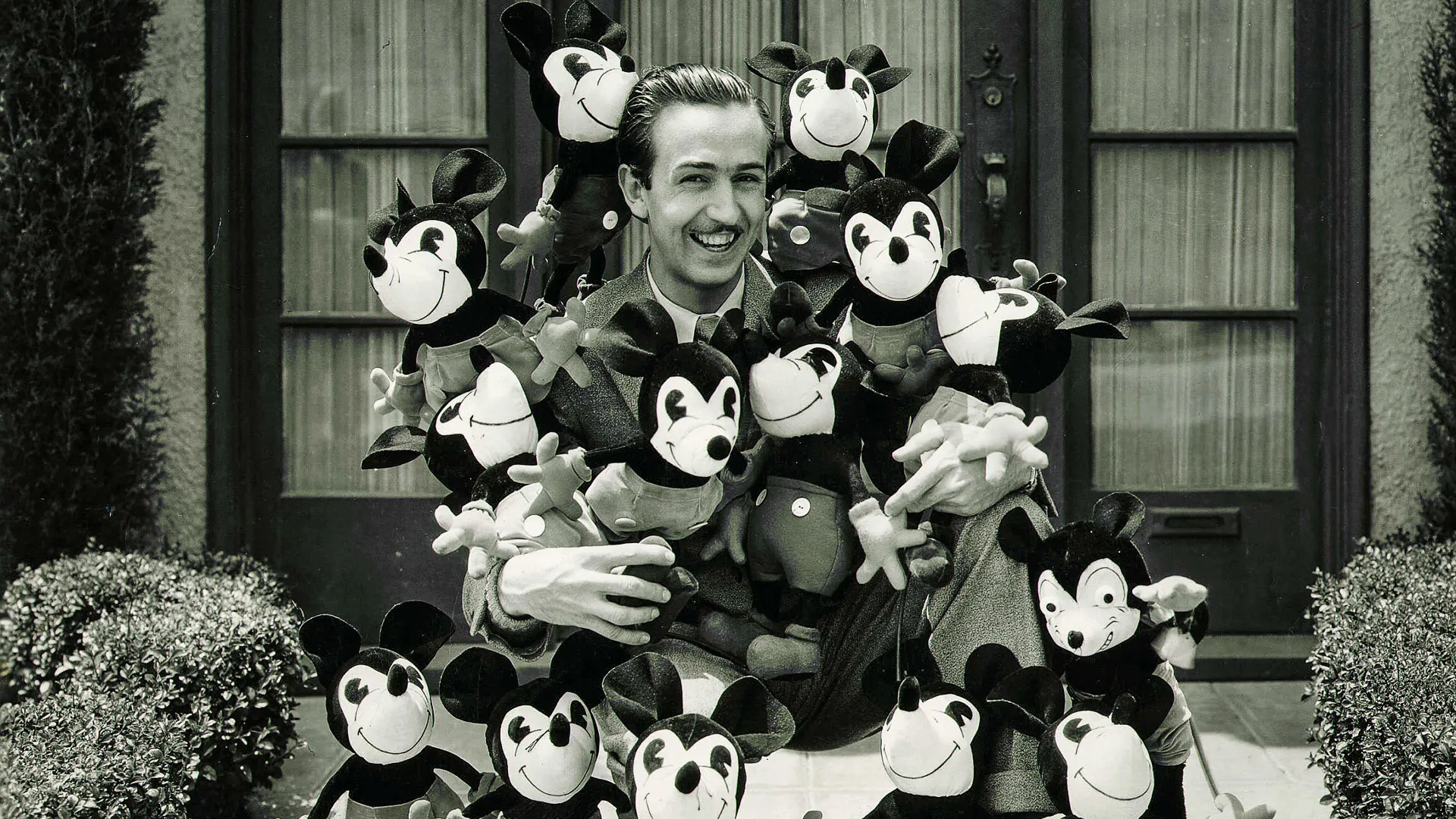 Filing for bankruptcy is never anyone's goal. However, the idea that it represents some sort of financial death sentence is far from correct. Sure, bankruptcy is expensive. It also involves admitting that you made some pretty serious mistakes in managing your business (or personal finances), and that can be pretty hard. But a bankruptcy can sometimes be the only way to right the ship and set yourself on the path to future prosperity.
Thorough accounting of your debts and assets can help you get out from under large financial burdens while examining the mistakes that brought you to that point. As such, plenty of the great titans of industry had a bankruptcy in their history prior to them reaching such lofty heights.
A business failure doesn't have to define your legacy. To see how one can turn things around, just take a look at these eight business icons and how they moved on from a bankruptcy and a failed business to find enormous success.
Why Walt Disney Went Bankrupt
The House of Mouse was very nearly foreclosed on before they even started building it, almost leaving future generations with more of a Fifth-Floor Walk-up of Mouse. That's because Walt Disney's first attempt at making animated shorts went belly up.
Walt Disney initially worked for the Kansas City Film Ad Company in 1920, but he broke away to found his own company — Laugh-O-Gram Films — with friend Ub Iwerks in 1922. Despite its incredible name and location in the entertainment hub of Kansas City, Laugh-O-Gram Films was not long for this world, with Disney filing for bankruptcy in 1923 just weeks after finishing "Alice in Cartoonland," which combined live action with animation.
Make Your Money Work Better for You
How Walt Disney Bounced Back
While Laugh-O-Gram Films didn't make it, "Alice in Cartoonland" proved to be a surprise success. Disney leveraged that success to move himself to Hollywood and establish the company that would make his name synonymous with family entertainment for decades to come.
However, even then, it was hardly a steady march to success. Soon after his first animated feature — "Snow White and the Seven Dwarfs" in 1937 — the Disney Company expanded too quickly and found itself teetering on the edge. Hit simultaneously by striking workers and the relative commercial failure of "Pinnochio" and "Fantasia," the recently public company's stock plunged from $25 soon after its initial public offering to just $4, and the firm was $3 million in debt in 1941.
This time, though, Disney managed to avoid bankruptcy, as 1950's "Cinderella" proved to be the hit the company needed to get back on track and begin down the path to worldwide family-fun domination.
Why Henry Ford Went Bankrupt
Henry Ford moved to Detroit in 1891 to take a job as the night operating engineer at a substation for the Edison Illuminating Company. The young engineer found fast success, rising to take charge of maintenance of the engines powering the Edison power plant for $75 a month in about a year.
His real passion, though, was for gasoline engines, and he took advantage of his spare time to experiment with them. He soon built his first car — which he dubbed the "Quadricycle" — in June 1896. This won him the the support of wealthy investors, and he began manufacturing other vehicles by forming the Detroit Automobile Company in 1899.
Unfortunately, Ford had only ever made one at a time, so efforts to expand ran into trouble early on. Shareholders were applying pressure to see more variety of cars produced at a higher rate, and Ford wasn't interested in compromising on quality. The end result was the dissolution of the Detroit Automobile Company at the beginning of 1901.
Make Your Money Work Better for You
How Henry Ford Bounced Back
The failure of the Detroit Automobile Company was a setback, but it didn't leave Ford high and dry. He remained connected to major stockholders from the company that retained ownership of its manufacturing plant, allowing him to continue with building cars. His next project — a racing car — garnered plenty of good publicity and allowed him to eventually found the Ford Motor Company in 1903, launching the company that would forever change manufacturing with the assembly line. This also made car ownership a reality for the working class with the modestly-priced Model T.
Why Milton Hershey Went Bankrupt
The Hershey Company, famed producer of sweet treats, very nearly came to a bitter end before it even got started. That's because founder Milton Hershey's first attempt at the candy business ended in bankruptcy. So did his second, third and fourth.
Hershey started his own candy shop in Philadelphia with $100 borrowed from his aunt, but by February 1882, Hershey's mounting debts forced him to sell off the business and join his father in Denver during that state's silver rush. He didn't find any silver in Colorado's mines, but he struck gold when he developed a technique for adding fresh milk to caramel, which improved both quality and shelf life. But success was far from immediate.
Hershey would move from Denver to Chicago to start a new candy shop, which failed. So he moved from Chicago to New Orleans to start a new candy shop, which failed. So he moved from New Orleans to New York to start a new candy shop, which, you know, failed. After a group of children stampeded his delivery wagon — stampeding children presumably being among the biggest dangers to turn-of-the-century candymakers — Hershey was bankrupt again.
How Milton Hershey Bounced Back
It was only when he returned to Pennsylvania that Hershey's talent for making candy finally turned into a moneymaker. He connected with Henry Lebkicher — who worked at his first failed store in Philadelphia — who gave Hershey a place to live and lent him money. Together, they raised enough capital to establish the Lancaster Caramel Company.
The next year, though, Hershey expanded into chocolate, producing the first milk chocolate made in the United States — it had previously only been available through Swiss and German imports. Hershey would eventually sell Lancaster Caramel for $1 million to focus solely on chocolate, which he began mass-producing using the cash from selling the caramel company. From there, Hershey became a massive success, eventually building a factory in his hometown of Derry Church, Pennsylvania — which would eventually be renamed Hershey in 1905.
Make Your Money Work Better for You
Why H.J. Heinz Went Bankrupt
This is one entrepreneur who got way behind on his bills and simply couldn't catch up. Around the same time that Milton Hershey was starting his first candy shop in Philadelphia, Henry John Heinz was watching the collapse of his own business on the other end of the state.
Heinz had spent years working with his friends and investors the Noble Brothers to build their company into a leading supplier of vegetables and condiments in Pittsburgh. However, the Panic of 1873 hit and the factories of Pittsburgh were set idle. What's more, Heinz had made a deal to purchase the entire output of a cucumber farm in Illinois that was now appearing to be a disaster as prices slumped and production dropped.
Heinz desperately tried to save his company, but it was just not to be — yet another promising young firm laid low by the failure to manage its cucumber suppliers. The subsequent bankruptcy was especially hard on Heinz personally as his German Lutheran upbringing meant it represented a significant mark of shame.
How H.J. Heinz Bounced Back
Heinz managed to break out of his depression and put a little more mustard on his next business venture. His family pooled their resources to scrape together $3,000 and formed F & J Heinz Company with his various family members as the owners.
Heinz continued to work tirelessly, eventually buying out cousin John in 1888 and renaming the company the H.J. Heinz Company. Sales continued to grow and Heinz started opening pickling stations in the Midwest to preserve cucumbers before shipping them to Pittsburgh. By 1910, annual sales had reached $6 million and Heinz employed some 4,000 full-time workers.
Why P.T. Barnum Went Bankrupt
Phineas Taylor Barnum built his success on the exploitation of people with unusual physical features, and he was already well-established as a showman by the time he went bankrupt.
His purchase of the five-story American Museum in New York City circa 1842 led to him finding great success selling tickets to see his collection of oddities. However, the very same building that would serve to help build his empire also brought it down. Tragically for Barnum, the American museum burned down, the first of several literal fires that helped extinguish Barnum's capital. Where Barnum really got burned, however, was his investment in the Jerome Clock Company — in which he lost every penny he had.
Make Your Money Work Better for You
How P.T. Barnum Bounced Back
P.T. Barnum, though, was not the sort of person who would let a fraudulent clock company and a handful of museum-destroying fires end his storied career. Perhaps the most enduring piece of his legacy would actually come after his bankruptcy. Barnum was past 60 when he began his partnership with James A. Bailey. The circus toured the country, bringing circus acts and oddities to people across America. In 1882, he purchased Jumbo, an African elephant, who would be displayed as the world's largest elephant and eventually become the mascot for Tufts University. The Ringling brothers officially purchased the entire troupe in 1907, later combining to form Ringling Bros. and Barnum & Bailey Circus
Why Dave Ramsey Went Bankrupt
Yes, THAT Dave Ramsey. Before he was a financial self-help guru with a following in the millions, Dave Ramsey was an overextended real estate investor in debt up to his eyeballs and in serious trouble.
Ramsey was still a young man and eager to succeed, and he went ahead and made the same mistake that a lot of young men eager to succeed do: He took on way too much debt. So, while he had a net worth of a little over $1 million at age 26 and was making $250,000 a year, his $4 million real estate portfolio was unsustainable and the house of cards came crumbling down due to an abundance of short-term loans.
Make Your Money Work Better for You
How Dave Ramsey Bounced Back
On his own show, Ramsey described how he didn't "bounce back" as much as he "splatted." However, it was his faith that helped him start to work his way back. Ramsey would ultimately learn some very valuable lessons from his mistakes, swearing off debt for good and changing the way he approached his finances.
And those weren't just valuable lessons for him. They proved to be pretty helpful for a whole lot of other people as well. Ramsey might have learned his lessons the hard way, but he took them and built a multimillion-dollar personal finance brand from the ashes, helping millions of Americans avoid the same fate in the process.
Why Stan Lee Went Bankrupt
Today, people hear Marvel and usually think, "multibillion-dollar entertainment empire," or at least, "reason why all these people in strange costumes are lined up outside the movie theater." But that is a fairly recent development.
Stan Lee initially founded Marvel in the 1960s and, after decades of crafting some of the most enduring superhero stories out there — and arguably stealing a lot of credit from his co-creators along the way — businessman Ron Perelman purchased Marvel Entertainment Group in 1989.
Perelman took the company public with the promise that they would increase prices and print more copies. The problem was that the bubble for high-priced collectible comics burst as collectors realized the resale market just wasn't there for the pricey purchases they were making. Sales tumbled some 70% and shares of the company plunged from $35.75 apiece in 1993 to just $2.38 by 1995. Mired in debt, Marvel filed for Chapter 11 in 1996.
Make Your Money Work Better for You
How Stan Lee Bounced Back
Marvel was pulled off the fire by toy maker Avi Arad and started making money by licensing out some of its most popular characters for movies, including Spider-Man, the X-Men, Daredevil and the Fantastic Four. And, as some (but definitely not all) of those properties began to find box-office success, the path to success in the movie business started to become clear.
In 2005, Marvel cut a deal with Merrill Lynch to finance the company taking control of making its own movies, launching the Marvel universe and producing the money-printing machine that Disney purchased for $4.3 billion just four years later in 2009.
Why R.H. Macy Went Bankrupt
Rowland Hussey Macy had a pretty interesting life even before he went into the retail business. The son of a Nantucket shop owner, Macy left home to work on a whaling ship at just 15 in 1837. But, apparently, something about years at sea and the smell of melting whale blubber led him back to his father's profession.
In 1844, Macy opened his own needle and thread store in Boston, but that niche market was one needle he couldn't thread, and his business went belly up. He opened a dry goods store two years later only to see it suffer the same fate. Following that, he worked in his brother-in-law's Boston shop and then make his way to California in search of gold in 1849.
How R.H. Macy Bounced Back
If there's one lesson to be gleaned from Milton Hershey and Rowland Macy, it would appear to be treating opening a new store not unlike making pancakes: Plan to throw out the first few. Macy might have already had two failed stores under his belt by the time he left California, but he clearly didn't let that stop him. He would open another store in Haverhill, Massachusetts, in 1851 that found modest success.
And, finally, having gotten a store to stay open, he moved to New York City in 1858 and open a dry goods store called R.H. Macy & Co. It cleared $11 in sales on the first day and kept performing, ultimately pulling down $85,000 in its first year. Macy's would continue growing and create the first modern department store, launching a retail empire that kept Macy's name at top of mind for American shoppers for over a century.
Click through to read more about million-dollar businesses that turned down "Shark Tank" deals.
More on Bankruptcy
We make money easy. Get weekly email updates, including expert advice to help you Live Richer™.