5 People Who Could Inherit Warren Buffett's Empire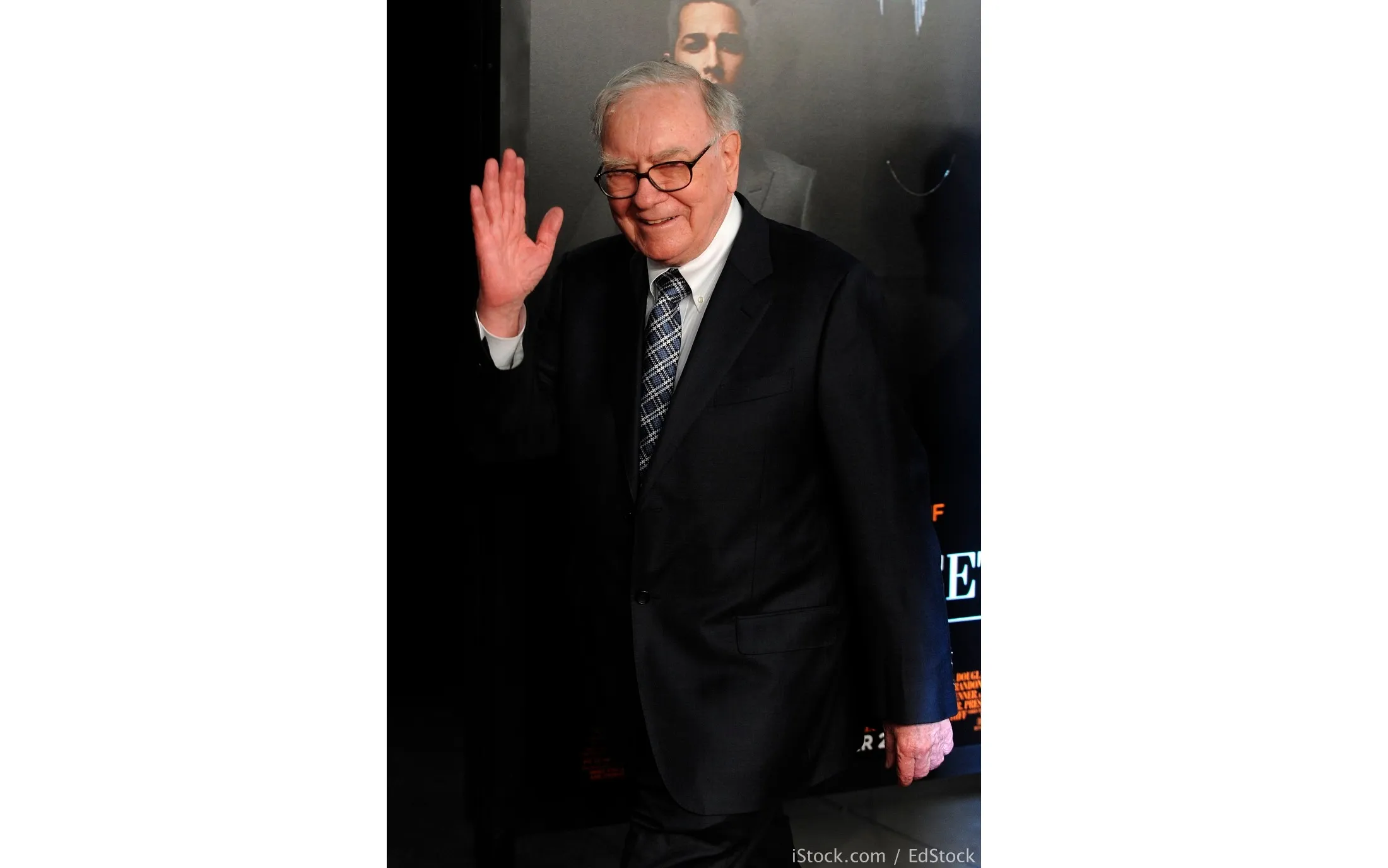 Warren Buffett, the revered Oracle of Omaha, is one of the richest men in the world with a jaw-dropping net worth of $64.5 billion. He is the second wealthiest person in America behind Microsoft cofounder and pal Bill Gates.
Buffett, 85, is also considered the most successful investor of the 20th century. He is the chief executive at Berkshire Hathaway, which is worth about $206 billion. Though he shows no sign of slowing down, Buffett's age has raised questions about who might inherit his wealth and lead his company after his long reign.
Read: How Rich Was Warren Buffett at Your Age?
Buffett's Heirs
If you don't follow news about him, you might assume that Buffett's wife and three children are poised to inherit his entire fortune. That will not be the case. Buffett has famously said that his family won't receive the bulk of his net worth.
"That doesn't mean they'll get nothing," Buffett has said. "My children have already received some money from me and Susie and will receive more. I still believe in the philosophy … that a very rich person should leave his kids enough to do anything but not enough to do nothing."
When he steps down or passes on, Buffett's Berkshire Hathaway shares will be distributed to certain philanthropic organizations.
The Bill & Melinda Gates Foundation
Founded in 2000, the Gates Foundation focuses on meeting health, technology and educational needs around the world. The Gates Foundation will inherit half of Buffett's wealth upon his passing. As of October 2015, that figure looks to be roughly $32 billion and will consist of class "B" shares of Berkshire Hathaway stock.
Make Your Money Work Better for You
Buffett's decision to give so much of his wealth to the Gates Foundation materialized on July 14, 2014, when he donated 16.6 million shares of class B common stock. Buffett and Gates have been friends since 1991. "Those two men have been friends and have always had similar moral and ethical beliefs. They both want to take their wealth and make the world a better place," said Kyle Winkfield, managing partner at O'Dell, Winkfield, Roseman & Shipp.
Buffett and Gates created the Giving Pledge in 2010, which encourages billionaires to pass their wealth on to charitable organizations.
Buffett's Kids' Charities  
Don't feel sorry for Buffett's heirs. Buffett has given shares of his Berkshire Hathaway class "B" stock to each of the charities run by his three children. In 2006 he pledged 17.5 million class "B" shares to each of his kid's foundations. In 2012, he said he would increase that amount.
"He has been distributing some of that gift each year. He was giving 5 percent of the total pledge each year. The initial promise was $1.5 billion to each kid's foundation; that is now more," said Matt Rinkey, founder of Illumination Wealth. He added that Buffett's will and trust has not been publicly disclosed.
Susan Thompson Buffett Foundation
Poised to receive part of Buffett's holdings is the Susan Thompson Buffett Foundation, which he created with his first wife. It does not take inquiries but reaches out to those they want to support.
"These five foundations account for 90 percent of the stock he originally pledged in 2006. As the years go by, he will commit more shares to get to that 100 percent," Rinkey said.
Make Your Money Work Better for You
Related: Warren Buffett Reveals His No.1 Investment Strategy That Anyone Can Follow
Who Will Inherit Berkshire Hathaway?
While Buffett has been forthcoming about how he plans to distribute much of his estate, he has been less public about who might take over Berkshire Hathaway. Buffett has said this in a letter to shareholders: "Both the board and I believe we now have the right person to succeed me as CEO,  a successor ready to assume the job the day after I die or step down." He did not reveal that individual's identity.
Buffett also said that the next CEO of Berkshire Hathaway will be someone who currently works at the company. "He isn't going to tell us his successor right now. If he did, the media would be in a frenzy. He will hold this information close to his chest. The ripple effect of what he says can affect the entire global economy," said Winkfield.
It some instances, the CEO's trusted assistant would be among the first to be considered as a replacement. However, most assistants aren't age 91, as is the case with Charlie Munger, vice chairman of Berkshire Hathaway. One thing he has made clear: His oldest son, Howard, won't be given the reins. Buffett has gone on record saying Howard will instead serve as a non-executive chairman on the board. It's anyone's guess as to who will take over for Buffett when the time comes.
Ajit Jain
There is speculation that Ajit Jain, the leading insurance deputy for Berkshire Hathaway, might be Buffett's heir. Jain, 62, has been with the firm for over three decades. Given the particular focus of Berkshire Hathaway on insurance and financial companies, this possible successor might make sense.
Make Your Money Work Better for You
Jain's longevity with Berkshire Hathaway is what helps to set him apart. He is also noted to have the unique talent to assess risk and use that to create lucrative business opportunities.
Greg Abel
The other leading contender to take over for Buffett is Greg Abel, who heads Berkshire Hathaway Energy and is known for his ability to target potential firms for acquisition. Abel, 52, has been with Berkshire Hathaway since 2000, focusing on renewable energy and other energy efforts. Abel has a close working relationship with Buffett on acquisition targets, which could put him in line as Buffett's successor.
Clearly, Buffett and the board of Berkshire Hathaway must be careful in announcing who will take the helm. How the announcement and transition are handled could impact the future success of the company.
According Winkfield, this transition is similar to the one Steve Jobs went through with Apple. "He needs to handle his successor the right way. Steve Jobs carefully named Tim Cook. It needs to be as smooth as a transition that Jobs and Cook had," said Winkfield.
Related: Warren Buffett's Money Tips to Master Before Your 40s
Lawrence Cunningham, a George Washington University law professor and author of "Berkshire After Buffett: The Enduring Value of Values," told TheStreet that the next CEO must have an even-keeled temperament. He'll be "in it for the right reasons," Cunningham said, and he'll be ethical.
Given that Berkshire Hathaway is enormously profitable, and Buffett is so influential, it is not surprising that the company has not revealed who the successor will be. Famously known to be a very measured and purposeful man, Buffett appears by all accounts to have taken great pains to apply both of those traits in planning the execution of his estate and business succession plan.
Make Your Money Work Better for You