The First Jobs of Billionaires Like Warren Buffett and Jeff Bezos

8 min Read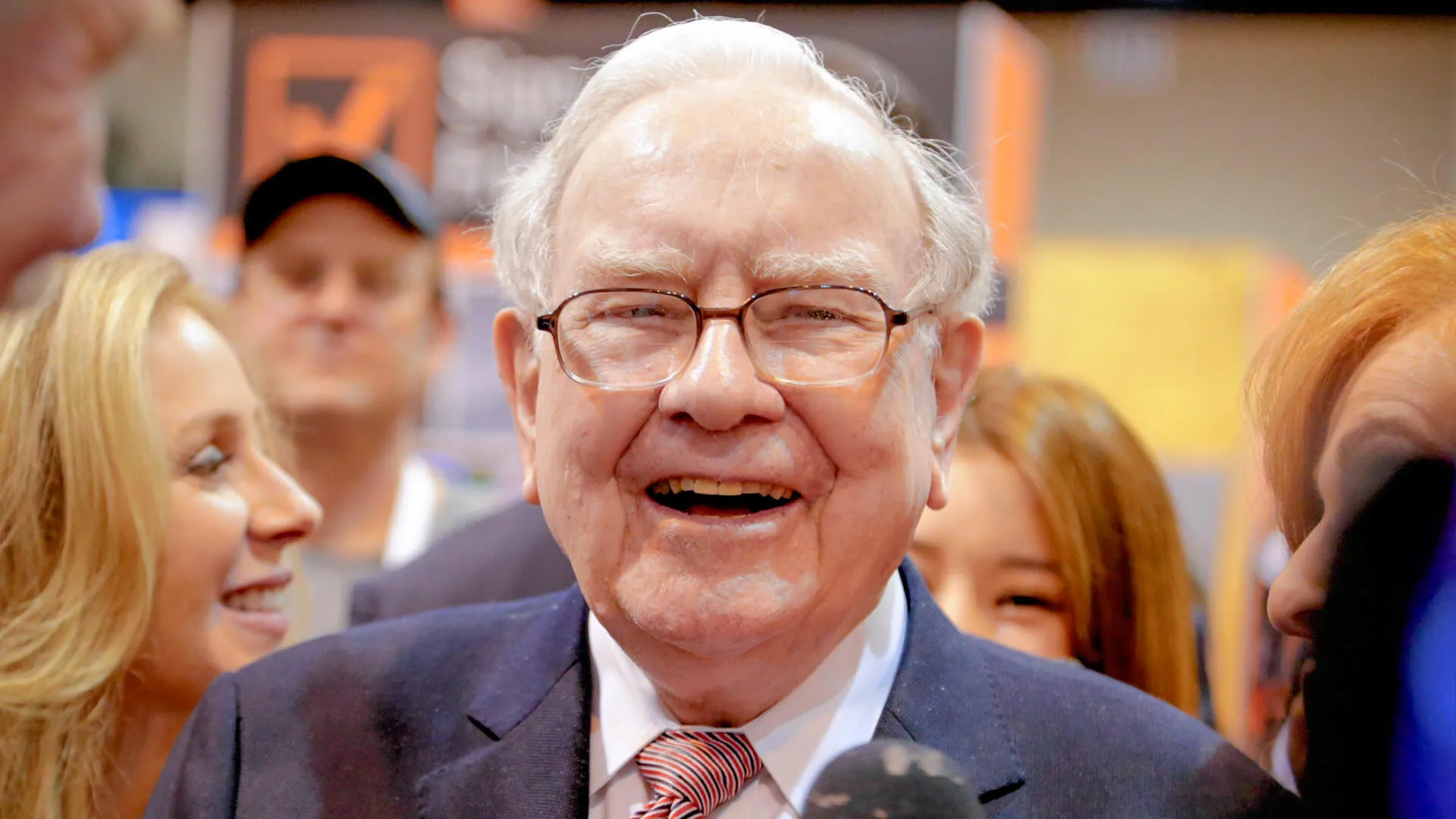 Make Your Money Work Better for You
1. David Geffen
Net worth: $10.5 billion
First job: Mailroom clerk, 1964
Salary then: $1.60 per hour
That salary today: $14.39 per hour
Billionaire entertainment mogul David Geffen got his start in the mailroom of talent agency William Morris. Geffen learned to steam open the mail and read memos on desks upside down — according to a New Yorker interview with agency president Dave Wirtschafter — which helped him figure out how he could be more valuable to the company. He later went on to found Asylum Records, Geffen Records and DreamWorks SKG.
2. Giorgio Armani
Net worth: $6.6 billion
First job: Photographer's assistant, 1957
Salary then: $1.38 per hour
That salary today: $13.69 per hour
Well before his signature power suits changed the fashion world, Giorgio Armani served in the Italian military. It was during this time he got interested in fashion.
"I was doing my military service and I had 20 days off on vacation in Milan," he told Time magazine in 2009. A friend asked if he wanted to earn some extra money helping a photographer at a department store and a future fashion icon was born. Once Armani's required military service was completed, he went to work at La Rinascente, a well-known department store in Milan, where his design career started.
3. Travis Kalanick
Net worth: $2.8 billion
First job: Door-to-door sales, 1998
Salary then: $10.26 per hour
That salary today: $17.55 per hour
Uber founder and former CEO Travis Kalanick's first job was in door-to-door sales, selling knives for Cutco as a teen. His entrepreneurial spirit blossomed and at age 18 he started his first business, an SAT-prep course called New Way Academy.
Kalanick studied computer engineering at UCLA but dropped out in 1998 to work in the startup world. The risk paid off — Uber's market cap is $66.93 billion and the company now operates in more than 10,000 cities around the world. Uber Eats is in 6,000 cities.
Make Your Money Work Better for You
4. Evan Spiegel
Net worth: $5.8 billion
First job: Red Bull promoter, 2008
Salary then: $385 per month
That salary today: $498.55 per month
When Snapchat founder Evan Spiegel was still in high school at Santa Monica's exclusive Crossroads school, he interned for Red Bull promoting the energy drink in bars and clubs. After he graduated from high school, Spiegel went on to study product design at Stanford, where he met his future Snapchat cofounders Reggie Brown and Bobby Murphy.
5. Alexander Spanos
Net worth: $2.4 billion
First job: Sandwich maker
Salary then: N/A
Los Angeles Chargers owner Alex Spanos started his road to billions in 1951, when he borrowed $800 to buy a truck to sell sandwiches to migrant workers in the San Joaquin Valley. Spanos and his wife made sandwiches at night so he could drive around selling them the next day.
Just five years later, Spanos was a millionaire and actively investing in real estate. In 1982 he bought part of the then-San Diego Chargers and spent the next 10 years slowly buying ownership of the entire team, which is now worth more than $2 billion.
6. Ted Turner
Net worth: $2.3 billion
First job: Ad executive, 1960
Salary then: $6,541 per year
That salary today: $61,609.59 per year
CNN founder-turned-philanthropist had dreams of joining the Navy, but fate had another plan. After being kicked out of Brown University for having a woman in his dorm room, Ted Turner began working for his father's advertising agency.
He showed natural talent for the business and more than doubled the office's revenue during his first year of employment. Turner eventually took over the business, which he sold to Time Warner for $7.5 billion in 1996.
7. Roger Penske
Net worth: $2.8 billion
First job: Ad executive, 1960
Salary then: $6,541 per year
That salary today: $61,609.59 per year
Before he started his transportation services company, Roger Penske was a race car driver. As a young entrepreneur, Penske bought, raced and sold race cars until a fateful decision changed his life.
"I was asked to take a driver's test to race in the Indianapolis 500 around 1965, and I couldn't do that because I had a job, and I had to pass on it," Penske told Automotive News, Instead. "Mario Andretti took his test and became one of the greatest race car drivers of all time." Penske might not have lived out his racing dreams, but with a net worth of $2.8 billion, it looks like he managed to fare pretty well.
Make Your Money Work Better for You
8. Jack Dorsey
Net worth: $6.6 billion
First job: Software engineer, 1991
Salary then: $44,971 per year
That salary today: $92,055.84 per year
It might come as no surprise that Twitter founder Jack Dorsey's first job was in computer software. When he was still a high school student in St. Louis, the tech giant became fascinated with computer programming — especially managing fleets of taxi cabs and delivery vehicles. At just 15 years old, Dorsey wrote dispatch software that is still used by some taxicab companies today.
9. Bruce Nordstrom
Net worth: $1.1 billion
First job: Stockroom associate, 1942
Salary then: 25 cents per hour
That salary today: $4.28 per hour
Bruce Nordstrom — of the retail giant name — got his first job with his family's company when he was just nine years old. During World War II, the now-billionaire worked at the stockroom of the retailer's shoe room for 25 cents an hour, which his father paid out of his own pocket. Nordstrom's career with the company skyrocketed and from 1963 to 2006, he helped the retailer grow from seven shoe stores in the Pacific Northwest to 156 stores in 27 states and a chain of European boutiques.
10. Richard Branson
Net worth: $5.4 billion
First job: Magazine owner, 1966
Salary then: N/A
Richard Branson isn't known for doing anything on a small scale, so it may not surprise you to learn his first job was publishing his own magazine. After dropping out of high school at 16 years old, he started a youth culture magazine called Student, which was for students and run by students.
The first edition sold $8,000 worth of advertising, which covered the first run of 50,000 copies. Branson actually started Virgin as a mail-order business to help fund his magazine efforts and it later evolved into record sales and eventually, a record label.
Make Your Money Work Better for You
11. Jeff Bezos
Net worth: $167.6 billion
First job: McDonald's fry cook, 1980s
Salary then: $2.69 per hour 
That salary today: $6.97 per hour (presuming inflation from 1985)
Amazon founder Jeff Bezos has come a long way from his summer job flipping burgers at McDonald's. It was there he learned to get down to business and get his hands dirty — literally.
"My first week on the job, a 5-gallon, wall-mounted ketchup dispenser got stuck open in the kitchen and dumped a prodigious quantity of ketchup onto every hard-to-reach kitchen crevice," Bezos told author Cody Teets. "Since I was the new guy, they handed me the cleaning solution and said, 'Get going!'"
12. Warren Buffett
Net worth: $111.3 billion
First job: Newspaper deliverer, 1944
Salary then: $175 per month
That salary today: $2,772.18 per month
Warren Buffett is the second-richest man in the world, with a staggering net worth of $75.6 billion. He started his career as a newspaper delivery boy for The Washington Post.
Buffett managed to squirrel away $2,000 by the time he was 15 and invested $1,200 of it in a 40-acre farm, where he had a profit-sharing deal with the farmer. Over his decades of investing, Buffett never lost touch with his roots — in 2012, he challenged Berkshire's annual meeting attendees to a newspaper toss contest.
13. Mark Zuckerberg
Net worth: $106.1 billion
First job: Software engineer, 2006
Salary then: $0 — Zuckerberg turned down a $1 million purchase offer from Microsoft and made the software open source.
Mark Zuckerberg was still in college when he founded Facebook, but he already had several other successes under his belt. In high school, Zuckerberg created music-recommendation software called Synapse, which was similar to Pandora.
In 2002, several software companies, including Microsoft and AOL, showed interest in purchasing Synapse and offered Zuckerberg a job, but he chose to enroll at Harvard University, instead — and the rest is history. Five years later Microsoft purchased a 1.6 percent share in Facebook for a cool $240 million.
Make Your Money Work Better for You
14. Mark Cuban
Net worth: $4.5 billion
First job: Door-to-door sales, 1970
Salary then: N/A
It might come as no surprise that Mark Cuban was an early entrepreneur. At 12 years old, this self-made billionaire went door-to-door selling boxes of garbage bags to pay for a pair of basketball shoes.
"Who's going to say no to a 12-year-old kid?" said Cuban. He credits this early lesson in hustling as the key to his success.  His Dallas Mavericks are worth $2.7 billion, according to Forbes.
15. Elon Musk
Net worth: $222.5 billion
First job: Software engineer, 1983
Salary then: $500, the selling price for computer game
That salary today: $1,399.61
The Tesla founder has always been an avid fan of technology and space. When he was just 12 years old, Musk wrote code for his own space-themed video game called "Blastar," which he sold to PC and Office Technology magazine for $500. Recently, a software engineer from Google took the code and rebuilt the game to play on modern machines.
More From GOBankingRates
About the Author