How the Shark Tank's Mark Cuban Became a Big Fish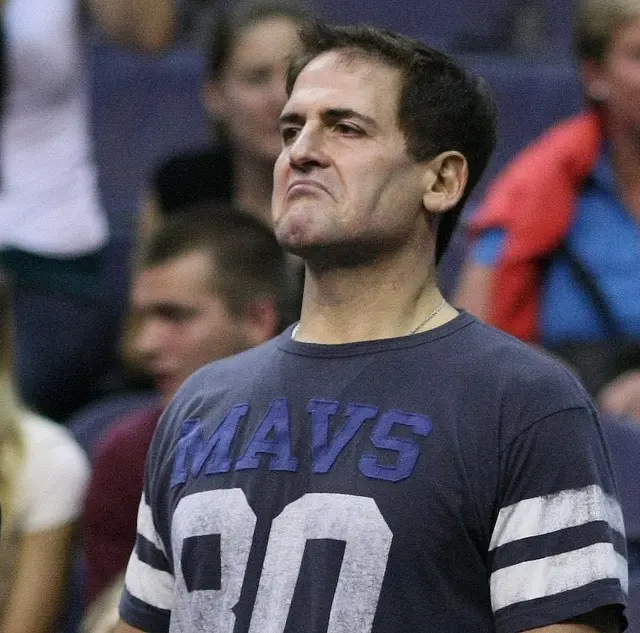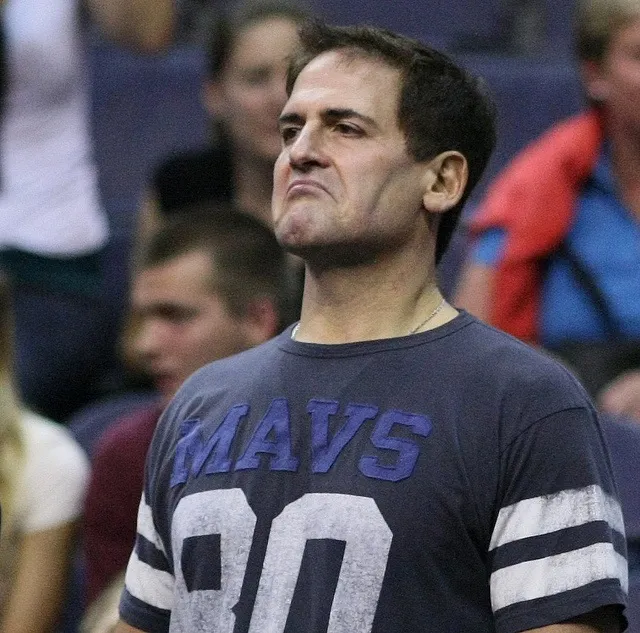 Billionaire Mark Cuban has been in the news these days for his ongoing role in the third season of the hit TV series "Shark Tank," where he battles it out with other entrepreneurs for a share in emerging business ideas — or sends them packing with a dose of trash talk. Cuban tells it like is, but behind his swagger, there's an undeniably shrewd businessman with a killer competitive instinct.
Related: 21 Habits of Billionaires Like Warren Buffett and Mark Cuban
In fact, that's just how this "Shark Tank" star became a big fish, and one of the world's richest people, with a net worth of $2.5 billion in 2011, according to Forbes. Mark Cuban's history shows a background of treating business as a sport where sweat equity is essential — and winning is everything. Check it out.
History of Mark Cuban
The Ideas Kid
Mark Cuban was born in Pittsburgh and grew up in Mt. Lebanon, Penn., a small suburb. But while other kids might have been riding their bikes and playing sports, Cuban often found time to do business.
"Beyond the Glory: A Mark Cuban Story," a documentary about the business magnate and investor presented on the Fox Sports channel, describes a boy with a mind for making money; he recruited friends to sell candy door-to-door, drove to Pittsburgh to sell newspapers when the carriers there went on strike and used his allowance to conduct a profitable trade in collectible stamps.
While in university, first at the University of Pittsburgh then Indiana University, he just kept hustling, living off a meager $20 per week while applying for every grant and scholarship he could. That money eventually went toward the purchase of a bar on campus. Cuban sold stock to his fellow students, who packed the bar every night to secure a profit. The bar was eventually shut down for underage drinking, but as a business owner, Cuban was only getting started.
Make Your Money Work Better for You
He graduated in 1981 with a degree in business administration — and a taste of what it was like to be on top.
From Salesman to Super-Rich
After graduating, Cuban moved to Dallas and took a job as a salesperson for a PC software retailer. It was 1982. Computer technology was moving into the mainstream, building pressure toward what would become the dot-com boom of the 1990s. Cuban was also moving into a boom cycle of his own, as he poured his efforts into the industry that would soon produce his first fortune: Technology.
As a salesman he learned everything he could, and excelled. But he already had the spirit of a true entrepreneur, and couldn't suffer ringing up profits while his boss reaped the rewards. So, he capitalized on the contacts he'd made and started his own business, MicroSolutions. Eight years later, he sold it to CompuServe for more than $5 million. Cuban seemed to have a sense for where the market was headed, and it wouldn't be the first time he would cover such a move.
Breaking Ground in Cyberspace
In 1995, Cuban teamed up with fellow Indiana alumni Todd Wagner to start Audionet, but what started out as satellite broadcasts of Dallas sports quickly became something much bigger: The nation's first service to broadcast radio over the internet. Audionet, which was renamed Broadcast.com, was also the first company to provide a live television webcast. And when it went public in 1998 it made stock market history as the biggest IPO ever.
The dot-com boom was in full swing, and Cuban was on top. In 1999, Yahoo bought Broadcast.com for $5.6 billion in Yahoo stock. Just as with MicroSolutions, Cuban was in the right place at the right time, scoring the deal right before many tech stocks crashed when the tech bubble burst.
Make Your Money Work Better for You
The Sport of Business
In 2011, Cuban wrote an e-book called "How to Win at the Sport of Business," a fitting title from a man who clearly sees business as a competitive sport. But Cuban is perhaps best known for taking on sport as a business, purchasing the National Basketball Association's Dallas Mavericks for $285 million in 2000.
Unlike many sports-team managers, Cuban wasn't content to just hand over his money. Instead, he took a leading role in driving the team from a 40 percent winning average to a historic 2011 victory in the NBA finals. In the 10 years since he bought the ailing team, Cuban has been cheering in the stands, personally calling season ticket holders, responding to e-mails from fans and, most famously, criticizing the NBA to the tune of more than $1.6 million in fines.
But although the Dallas Mavericks venture may be more a project of passion that profit, it shows Cuban's insatiable drive for victory, whether in basketball or business.
Into the Shark Tank
Since hitting the spotlight on the basketball court, Cuban has continued the entrepreneurship that helped make him his fortune. He formed film distribution company Magnolia Pictures with partner Todd Wagner in 2001, purchased Landmark Theatres in 2003 and founded 2929 Entertainment, a company that owns the syndication rights to several hit television shows. He's also breaking ground on the internet again, as chairman of the first all high-definition TV network, HDNet.
In 2010, Cuban appeared on ABC's "Shark Tank," and returned in 2011 for the third season. Although his investments on the show are paltry compared to the high stakes he's taken in the real world, it's his own brand that often sells the products he agrees to back. Cuban believes in selling the dream, not the sales. For many fledgling business owners, his endorsement may be worth even more than the financial support they receive.
Mark Cuban is a magnate, a maverick and a master of the sport of business. But the owner of the Dallas Mavericks and "Shark Tank" star became a big fish through shrewd investments, clever public relations and boundless energy. He plays hard and refuses to lose — now that's a winning combination.
Make Your Money Work Better for You
Photo credit: Keith Allison via Flickr Creative Commons