Mark Zuckerberg's Net Worth vs. Larry Page's Net Worth: The Net Worths of the Highest Rated CEOs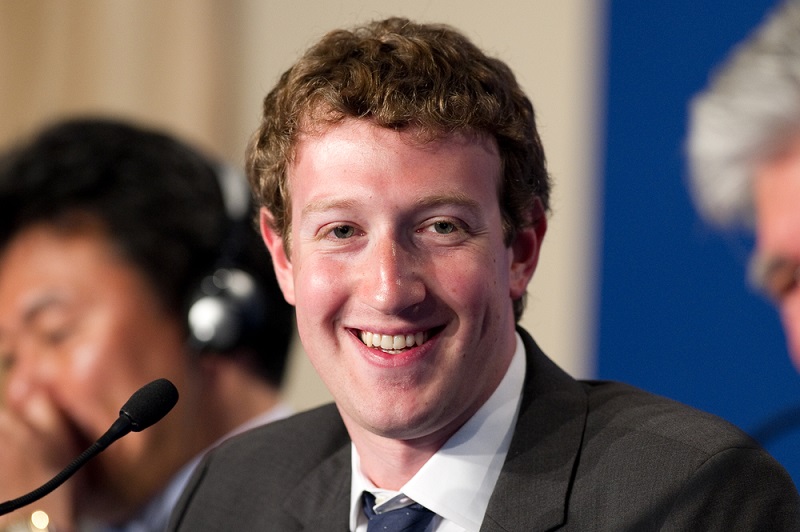 Glassdoor, a career review website, recently released its 2015 list of the Highest Rated CEOs at large companies with more than 1,000 employees. Using anonymous online employee ratings, the company was able to list 50 CEOs, including Google's Larry Page and Facebook's Mark Zuckerberg.
Scott Dobroski, Glassdoor's career trends analyst, told The Huffington Post, "This ranking comes directly from employees. It's according to the people who really know their CEOs best."
Below are the net worths of some of the top CEOs who made Glassdoor's list this year:
Mark Zuckerberg's Net Worth: $36.2 Billion
Mark Zuckerberg, one of the youngest billionaires in the world at 31 years old, ranked No. 4 on Glassdoor's list with an approval rating of 95 percent. His net worth is an outstanding $36.2 billion, according to Forbes.
The Facebook CEO said in a recent "Q&A with Mark" that employees "need the ability to fully exercise all their creativity and all their capacity, or else they're not going to be having the biggest impact that they can have on the world, and they're going to want to go do something else."
Larry Page's Net Worth: $29.6 Billion
Google CEO and co-founder Larry Page topped the list with a 97 percent approval rating on Glassdoor. Forbes reports his net worth at $29.6 billion.
In 2013, Page told Wired that he swears by leaps instead of incremental improvements. "A big part of my job is to get people focused on things that are not just incremental," he said. "Take Gmail. When we released that, we were a search company — it was a leap for us to put out an email product…That is not something that would have happened naturally."
Tim Cook's Net Worth: $400 Million
Apple CEO Time Cook is one of the 25 most powerful people in the world, according to Forbes. And according to CelebrityNetWorth, his net worth is $400 million, though Fortune estimated the net worth of his $785 million fortune (based on his Apple shares) is worth around $120 million.
Cook is also one of the most-loved CEOs, coming in at No. 10 with a 95 percent approval rating on the Glassdoor list.
As a philanthropist, Cook is known for giving away his fortune. He told FastCompany that Apple's success is tied to the late Steve Jobs. "What [Jobs] did more than anything was build a culture and pick a great team, that would then pick another great team, that would then pick another team, and so on," he said.
Mark G. Parker's Net Worth: $250 Million
Mark G. Parker, Nike's CEO, tied in approval ratings with Page but placed second on Glassdoor's list. According to CelebrityNetWorth, Parker has a $250 million net worth.
Parker ascribes his and the company's success to Nike's ability to adapt to a fast-paced environment. He also told FastCompany in 2012, "Companies and people look at the pace of change as a challenge, an obstacle, a hurdle. We like to look at it as opportunity. Get on the offense."
Other Highest Rated CEOs of 2015
LinkedIn's Jeff Weiner and Costco's Craig Jelinek also made it into the top 20 on the list. The latter half of the list includes big names, such as Starbucks' Howard Schultz and Disney's Bob Iger.
Keep reading: First Jobs of 21 Successful U.S. Billionaires
Although tech CEOs took 15 of the top 50 spots, banks also made a strong showing — especially in the top 10. Goldman Sachs CEO Lloyd C. Blankfein ranked No. 7 with an approval rating of 95 percent. His net worth is estimated at $500 million, according to CelebrityNetWorth. He is also ranked as one of Forbes' most powerful people in 2014.
Northwestern Mutual CEO John E. Schlifske ranked No. 8, tied with Blankfein in approval numbers. Schlifske's net worth is unknown.
Photo credit: Frederic Legrand – COMEO/Shutterstock.com