'Shark Tank' vs. 'Quit Your Day Job' Cast: Mark Cuban Net Worth vs. Randi Zuckerberg Net Worth and More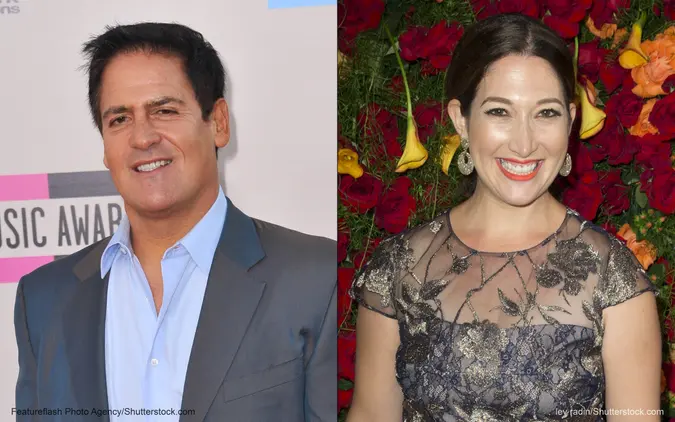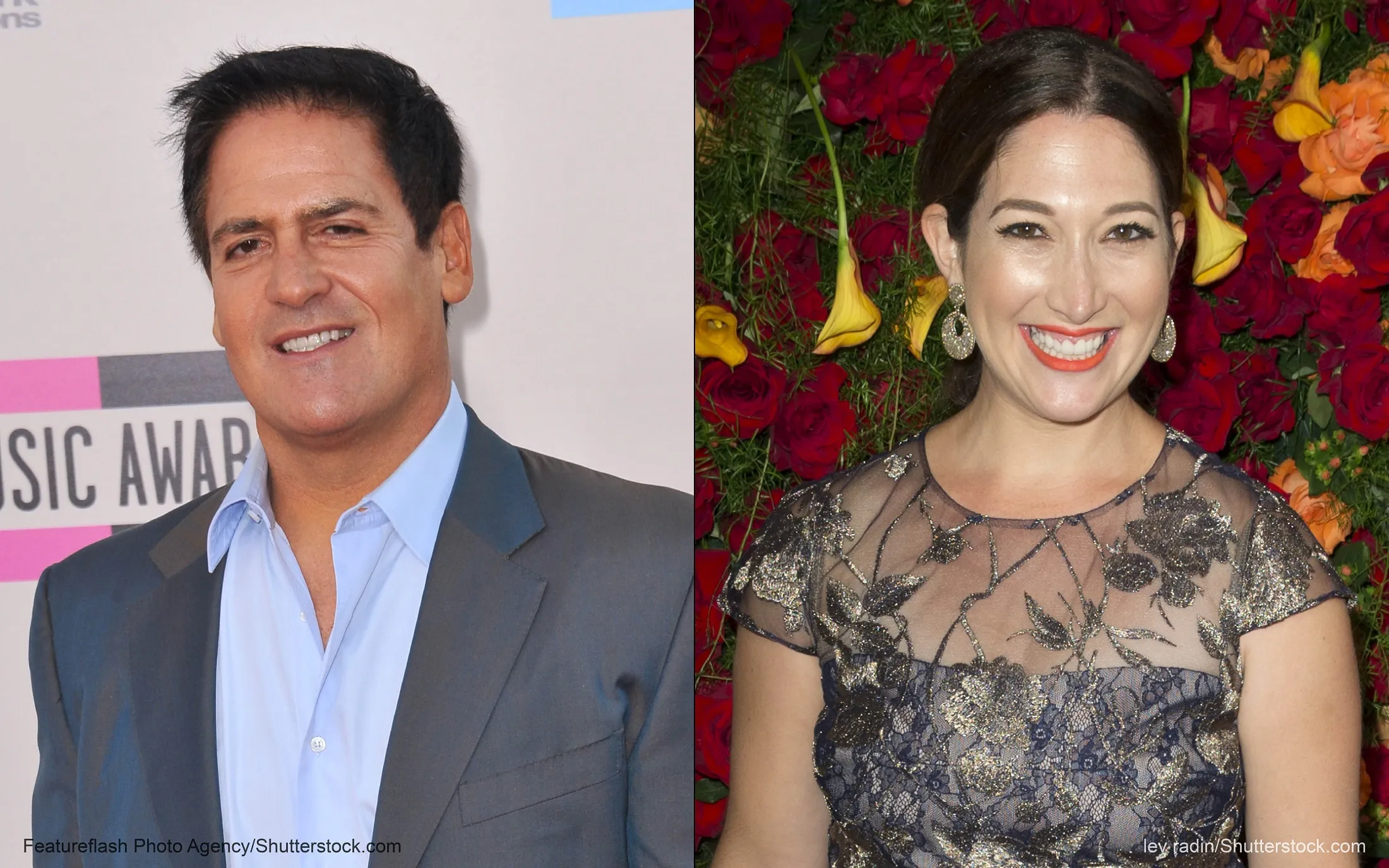 While "Shark Tank" on ABC has inspired audiences for seven seasons, Oxygen's new show "Quit Your Day Job" is looking to rival the business-themed show.
"Shark Tank," a two-time Emmy Award winner, features a panel of self-made business moguls who look to invest in new businesses and products throughout the U.S., helping new business owners make the deal of a lifetime. "Quit Your Day Job" follows a similar premise and gives millennial entrepreneurs the chance to pitch their ideas to business experts looking for the next big thing.
Here's a look at the sharks and investors behind these two shows.
Related: The Best Shark Tank Ideas of All Time
'Shark Tank' Cast
Mark Cuban
Though he's introduced on "Shark Tank" as the outspoken owner of the Dallas Mavericks, Mark Cuban didn't make his fortune in sports. Cuban started as an entrepreneur at the ripe age of 12, when he went door to door selling garbage bags.
His first major business success was when he started MicroSolutions, a company that resold computer software. The company grew until he sold it in 1995 to CompuServe for a cool $6 million.
Related: Why 2016 Is the Year of the Entrepreneur
Soon after, he started another company, Audionet, later named Broadcast.com. The company combined his love for college basketball and webcasting. Four years later, he sold that company to Yahoo for $5.7 billion in stock.
Proving his business smarts, Cuban sold all of his Yahoo stock before the dot com bubble burst. The move secured him $2.5 billion in cash and turned out to be a brilliant one; Yahoo's stock dropped by 95 percent a year and a half after he sold his shares.
Make Your Money Work Better for You
The Pittsburgh native is known for his philanthropy, especially for his work with the Fallen Patriot Fund of The Mark Cuban Foundation, which supports families of U.S. military personnel who were killed or seriously injured during Operation Iraqi Freedom.
In addition to owning the Dallas Mavericks, the business mogul also owns Magnolia Pictures and Landmark Theaters, and serves as chairman of HDNet. Mark Cuban's net worth is $2.7 billion.
Kevin O'Leary
Anyone who has watched an episode of Shark Tank knows that Kevin O'Leary's nickname "Mr. Wonderful" is sarcastic. O'Leary is known as the blunt and ruthless investor who sometimes calls show guests cockroaches.
O'Leary's success started where many others' does — in a basement. With a $10,000 investment from his mother, O'Leary started SoftKey International in 1986, a company that published and distributed CD-ROM-based computer software. By 1999, Softkey had become The Learning Company and was bought by Mattel for $4 billion at the height of the tech bubble.
In 2003, O'Leary became a co-investor and director of Storage Now, a climate-controlled storage facility developer, which was later acquired for $110 million. Through his numerous business ventures, Kevin O'Leary's net worth has grown to $400 million.
Read: 13 Million Dollar Businesses That Turned Down Shark Tank Deals
Robert Herjavec
Robert Herjavec and Kevin O'Leary often seem like polar opposites during episodes of "Shark Tank," spending plenty of time disagreeing over the merits and money-making potential of businesses brought to the "Shark Tank" table. While O'Leary is known for intimidating hopeful entrepreneurs, Herjavec is more likely to encourage them, even if he has no interest in investing in their business.
Perhaps it's Herjavec's own rags to riches story that makes him more compassionate to those trying to make it big in the business world. Herjavec, the son of Croatian immigrants who moved to Canada when he was three, saw his mother lose the family savings after getting swindled by a vacuum salesman.
Make Your Money Work Better for You
Herjavec spent the early 1990s waiting tables before realizing the key to making big money at the time was grabbing hold of the dot com business. He soon launched his first technology company, called BRAK Systems, which is now reportedly worth $100 million. He also helped broker the sale of another technology company to Nokia for $225 million.
The businessman now oversees The Herjavec Group, which is a leading IT security and infrastructure integration firm. Robert Herjavec's net worth is $200 million.
Lori Greiner
For "Shark Tank" cast member Lori Greiner, her entrance into the business world started with an invention: the earring organizer. While working in consumer products, Greiner invented the plastic organizer, which could hold up to 100 earrings. The product sold out instantly on the Home Shopping Network and made $1 million within its first year.
Greiner has gone on to invent more than 400 products and holds 120 U.S. and international patents. For the last 16 years, Greiner has also hosted "Clever and Unique Creations by Lori Greiner" on QVC-TV. Lori Greiner's net worth is $50 million.
'Quit Your Day Job' Cast
Randi Zuckerberg
Randi Zuckerberg first found business success as one of the first people hired to work at Facebook — which was created by her younger brother, Mark. As the lesser-known Zuckerberg, Randi has made a new name for herself, leaving Facebook, where she worked as the director of marketing since 2011.
Randi Zuckerberg is founder and CEO of Zuckerberg Media, a media and production company. She has produced content for PayPal, the Clinton Global Initiative, Cirque du Soleil, the United Nations and Bravo. She is also the editor in chief of Dot Complicated and a New York Times best-selling author.
Make Your Money Work Better for You
Randi Zuckerberg's net worth is estimated at $100 million.
Lauren Maillian
Model-turned entrepreneur Lauren Maillian joins the cast of "Quit Your Day Job." Maillian's business success started when she was just 19 years old. In 2007, she co-founded the boutique winery Sugarleaf Vineyards, which grew into an international, award-winning wine brand, cementing her place as the youngest self-made winery owner in the U.S.
Maillian served as the company's COO until its acquisition in 2012. By that time, she had also started Gen Y Capital Partners, a venture firm involved in mobile and consumer-facing technology-enabled companies. She is also the founder and CEO of LMB Group, a strategic marketing and advisory company.
Maillian's success has also translated to books. Her business memoir, "The Path Redefined: Getting To the Top On Your Own Terms," is a bestseller. Lauren Maillian's net worth is not currently known.
Ido Leffler
Ido Leffler is not just known as a successful businessman but as one who is committed to helping those in need through his businesses.
Leffler is co-founder and CEO of Yoobi, a school supply company that aims to keep children engaged through bright colors and fun designs. For every item purchased, Yoobi donates an item to a U.S. classroom in need. Yoobi, launched in 2014, donated free school supplies to more than 1.2 million children in need in its first 18 months of operation.
Hunger is another social issue that Leffler combats. His company Cheeky produces colorful tableware that's sold at Target stores. During its first year of operation, Cheeky donated more than 4 million meals to those in need in the U.S.
Make Your Money Work Better for You
Leffler is also co-founder of Yes To, Inc., started in 2006. A natural beauty brand, Yes To products include Yes to Carrots, Yes to Cucumbers and Yes to Tomatoes. The company is a leading beauty brand and can be found in more than 28,000 stores worldwide. Ido Leffler's net worth is not currently known.
Sarah Prevette
Last but certainly not least is "Quit Your Day Job" investor Sarah Prevette. Prevette worked in product development and marketing for a software company before launching Sprouter, which was one of the world's first online communities that provided advice to startups in real time.
After that company was acquired in 2011, Prevette went on to build BetaKit, which grew into a popular site for technology news. Keeping her eye on the startup world, Prevette later co-founded BrandProject, which actively invests in startups in their early stages.
Prevette is also a vocal advocate for youth entrepreneurship. She founded the Future Design School (FDS) to train teachers and create innovative curriculum for schools that encourage their students to become entrepreneurs.
Her success has not gone unnoticed; Prevette has been named one of the top entrepreneurs in North America by Inc. Magazine, as well a "Top 20 Power Elite" by Canadian Business. Sarah Prevette's net worth is not currently known.