Do You Know Which CEO Is the Richest?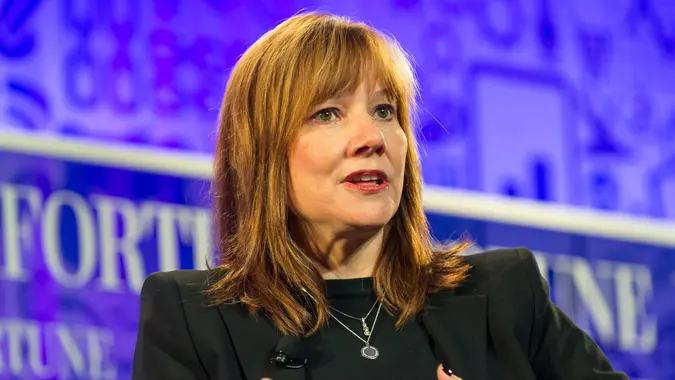 Stuart Isett/Fortune Most Powerf / Flickr.com
When you work your way to the top spot in a company, the compensation you can expect is what most people dream about. It's no secret that many CEOs are raking in the green, but do you know which ones earn the biggest yearly paydays?
Test your knowledge of these famous executives as we put them head to head to see who has the higher salary.
Check Out: The Most Outrageous CEO Salaries and Perks
1. Mark Zuckerberg vs. Jack Dorsey
When Mark Zuckerburg helped bring an idea to life at Harvard University in 2004, he probably had no idea his brainchild would change the way the world lives and give birth to the largest social network ever — so large, in fact, it spawned a blockbuster film literally called "Social Network."
Although Jack Dorsey doesn't have the same name recognition, a little birdie said he co-founded Twitter in 2006 and served as CEO until 2008, returning to the post in June 2015.
In this case, The Zuck is richer — his yearly compensation is $5.8 million compared to Dorsey's $56,551.
2. Tim Cook vs. Satya Nadella
Tim Cook took a bite out of a big role when he took the helm at Apple, succeeding iconic founder Steve Jobs, who stepped away in 2011 prior to his untimely death.
Satya Nadella, on the other hand, started serving as the CEO of Microsoft in February 2014, after being with the company for over 22 years.
In this age-old Mac vs. PC battle, Microsoft's Satya comes out a little richer — his $20 million in annual compensation beats Cook's $12.8 million.
Make Your Money Work Better for You
3. Bob Iger vs. Bob M. Bakish
Bob Iger worked his way from the bottom to where he is now, overseeing The Walt Disney Company. He became CEO of "Happiest Place on Earth" in 2005 and has been at it ever since.
Meanwhile, Viacom Inc.'s President and CEO Bob Bakish was appointed to his current role in 2007.
The House of Mouse definitely helps pad Iger's bottom line, since his annual compensation of  $36.3 million beats out Bakish's $20.3 million.
4. Elon Musk vs. Mary Barra
Mary Barra is the first lady of Motor City — one of the most powerful female CEOs, having served as chairwoman and CEO of General Motors Company since January 2014.
Meanwhile, serial entrepreneur and idea man Elon Musk serves as chairman, product architect and CEO of Tesla — the latter of which he's held since 2008.
Barra wins in compensation, at least according to the company's proxy statement. She scored $19 million in 2016 — which features a base salary of $2 million, $4 million short-term incentive plan, $9.8 million in performance share units and $3.3 million in restricted stock units. Elon actually took a goose egg according to company docs — he took in no salary to lead Tesla according to his 2018 proxy statement. But before you start feeling bad for Elon, he owns more than 4.2 million shares of the electric automaker — which likely helps keep him inspired.
Click here to read about CEOs who earn less money than you do.
Note: All net worth information was sourced from Celebrity Net Worth unless otherwise specified. Figures current as of Mar. 9, 2018.
Make Your Money Work Better for You