The World's 5 Richest Misers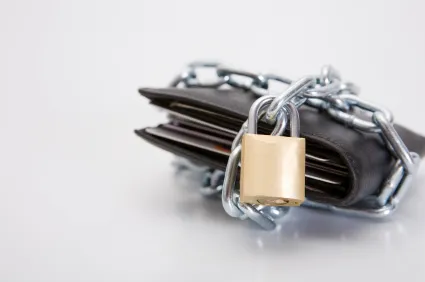 We all know the story of Ebenezer Scrooge, the cold-hearted, greedy man who despised Christmas, not only because it brought cheer to others, but because it required doing one thing he hated: Giving.
Over the years, the world has seen millionaires and billionaires who have had the same "Bah humbug" attitude as Scrooge. They love to receive and hate to give. Let's take a look at some past and current rich people who also happened to have Scrooge's miser tendencies.
1) Gerry Harvey
Australian penny-pincher Gerry Harvey is known for making money ($870 million to date) and holding on to it with all his might. In the book Gerry Harvey: Business Secrets of Harvey Norman's Retailing Mastermind, written by James Kirby, Harvey's frugal ways are described in depth.
The book explains that he is known for spending two months deciding whether to buy a new pair of shoes and is not above recycling paper clips. In addition, he reprimanded his wife for buying mandarin oranges in the supermarket because there was a tree in garden.
Make Your Money Work Better for You
But the kicker? He nabbed a notepad from the speaking podium after addressing the Australian Securities Institute because he wanted to cut work costs. (Image source)
2) Ingvar Kamprad
Ingvar Kamprad, the founder of the realty specialty company IKEA, was listed in 2010 as the eleventh wealthiest person in the world, according to Forbes Magazine.
In the Swiss village of Epalinges where Kamprad lives, he is known as "Uncle Scrooge" or "The Miser" because, despite his estimated $23 billion net worth, he drives a second-hand Volvo and always flies coach.
Some say that Kamprad has always bordered on being cheap. However, the rumor mill also says that his frugal lifestyle is a part of the image he pushes for the company. In reality, he has been known to drive a Porsche and even owned a vineyard in Provence, France.
3) Warren Buffett
It's hard to live in today's society and not know Warren Buffett's name. He is currently the third wealthiest person in the world and is well-known for is top investment strategies and industrialism.
Make Your Money Work Better for You
But what some don't know about Mr. Buffett is that he is also known as a miser. This may have something to do with the fact that he still lives in the house he bought in 1958 for $31,500, doesn't eat fancy food and drives himself to work every day.
The good news is, despite his frugal ways, he is known as a huge philanthropist.  The fact that he has pledged to give away 99 percent of his fortune to philanthropic causes earns him fewer frugal points, don't you think?
4) J. Paul Getty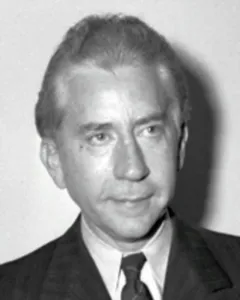 Jean Paul Getty was known as the American industrialist who founded Getty Oil. At his death, his net worth was more than $2 billion, but that didn't make him feel the need to give up his miserly life.
He reportedly installed a pay telephone in one of his homes to make sure friends and family would not place long-distance calls at his expense. And shockingly, his dedication to saving money resulted in his refusal to pay ransom money to bring back his 16-year old grandson who'd been kidnapped.
Make Your Money Work Better for You
He was quoted as saying "if I pay for one, then I'll have 14 kidnapped grandchildren." His logic resulted in his grandson losing an ear, but also reduced the ransom from $17 million to $3.4 million, which he agreed to pay.
5) Hetty Green
Hetty Green is known for being the richest woman — and at times, the richest person — of the Gilded Age with a net worth at death of $200 million. She gained her riches through a large $7.5 million inheritance from her father that she used for investing in Civil War bonds.
But despite how amazing she was in business and personal finance, she was labeled "The Witch of Wall Street" and deemed a tyrant miser. In fact, her stingy ways could have easily qualified her as the first extreme-miser champion (if there ever was such a thing).
Some of her miserly antics included trying to check her son into a free clinic for the poor after he broke his leg, refusing to pay $200 for a horse, instead blackmailing the seller to force the price down to $60, only having two changes of clothes, never turning on heat or hot water and reportedly not even washing her hands, all to save money.
The world is filled with people who have frugal tendencies; some are even celebrities we know. But these millionaires and billionaires are beyond cheap, leaving them with the distinguished title of being the richest misers the world has seen.