25 Richest James Bond Girls Like Halle Berry and Denise Richards
James Bond has been an iconic action hero for more than 50 years, spawning a long line of successful films, video games and toys. But the secret agent isn't without his allies on the field — and the Bond girls are certainly responsible for saving the onscreen hero more than a handful of times.
From Madonna to Halle Berry, more than 70 stunning women have starred in the James Bond movies. Find out who the richest Bond girls are, and how they've made their mark on Hollywood.
Related: 20 Highest-Paid Actors of Hollywood Like Robert Downey Jr.
25. Lana Wood Net Worth: $1 Million
Lana Wood landed her first acting gig at the age of 10, but the actress didn't achieve Hollywood stardom until a decade later when she landed roles in the TV series "The Long, Hot Summer" and "Peyton Place." In 1971, she starred opposite Sean Connery as Plenty O'Toole in the James Bond film "Diamonds Are Forever."
24. Bérénice Marlohe Net Worth: $2 Million
French actress Bérénice Marlohe gained international fame as the classic femme fatale Severin, starring opposite Daniel Craig in the 2012 Bond movie "Skyfall." Before landing her big break as a Bond girl, Marlohe acted in various French television series. Bérénice Marlohe's net worth is $2 million, according to Celebrity Net Worth.
23. Caterina Murino Net Worth: $4 Million
Italian actress and model Caterina Murino launched her career in 1999 as a stage actress and model. In 2002, Murino began acting in Italian, German and French TV and film productions. In 2006, she played Bond girl Solange, starring alongside Daniel Craig in the 2006 film "Casino Royale."
22. Diana Rigg Net Worth: $5 Million
Diana Rigg is widely known by today's audiences as Lady Olenna Tyrell on the hit HBO series "Game of Thrones." The actress got her start in 1959 with the Royal Shakespeare Company. In 1965, she landed a role on the British espionage series "The Avengers." Four years later she was cast as Tracy, starring opposite George Lazenby in the James Bond film "On Her Majesty's Secret Service."
Rigg has won several awards over the years, including a BAFTA TV Award and an Emmy. She was recently nominated for an Emmy in 2015 for her performance on "Game of Thrones." Diana Rigg's net worth is $5 million, according to The-Net-Worth.com.
21. Izabella Scorupco Net Worth: $5 Million
Polish actress Izabella Scorupco broke into the entertainment industry in 1988. Early on, she traveled around Europe working as an actress and model. One year later, she released an ABBA-inspired single that went gold in Sweden.
Scorupco made her Hollywood debut as computer whiz Natalya Simonova. She starred opposite Pierce Brosnan in the 1995 Bond film "GoldenEye." The actress went on to become a Hollywood action hero, starring in movies like "Vertical Limit" and "Reign of Fire." Izabella Scorupco's net worth is $5 million, according to Celebrities Money.
Read: 'No Escape' Movie: How Will It Boost Pierce Brosnan's Net Worth and Owen Wilson's Net Worth?
20. Carey Lowell Net Worth: $6 Million
Actress Carey Lowell is best known for her role as Assistant District Attorney Jamie Ross on the iconic TV series "Law & Order." She made her feature film debut in 1986 in the movie "Club Paradise." Three years later, she was cast as CIA agent Pam Bouvier in the 1989 James Bond film "Licence to Kill," starring Timothy Dalton as Bond. Carey Lowell's net worth is estimated at $6 million, according to Celebrity Net Worth.
19. Rosamund Pike Net Worth: $6 Million
British actress Rosamund Pike is best known for her role as Amy Dunne in the 2014 thriller "Gone Girl," but she landed her first major break back in 2002 with a part in "Die Another Day." Pike starred as Miranda Frost, an M16 double agent who is sent to work with James Bond, played by Pierce Brosnan. Pike told W Magazine that before she was cast as a Bond girl, she had never seen a James Bond movie.
18. Grace Jones Net Worth: $7 Million
Jamaican-born model, singer and actress Grace Jones starred as Bond girl May Day in the 1985 "A View To Kill." She appeared next to Roger Moore.
Jones moved from Jamaica to New York and then to Paris, where her androgynous look helped her gain success as a model. Before turning to acting full time, Jones had a successful singing career in the 1970s. The multitalented star is known as a controversial and influential figure in the entertainment industry, with both Lady Gaga and Rihanna naming her as an inspiration.
17. Eva Green Net Worth: $8 Million
Eva Green is an accomplished stage actress who studied acting at the Saint Paul Drama School in Paris and the Weber Douglas Academy of Dramatic Art in London. She also studied directing at the Tisch School of Arts at New York University.
Green transitioned from the stage to the silver screen with the movie "The Dreamers." She rose to fame as leading lady Vesper Lynd in the 2006 Bond movie, "Casino Royale." Green has starred in other blockbuster films like "Dark Shadows," "300: Rise of an Empire" and "Sin City: A Dame to Kill For."
Read More: Tom Hardy Net Worth: 'Legend' Star and James Bond Frontrunner Expecting Second Child
16. Jill St. John Net Worth: $10 Million
Jill St. John began acting on the stage and on radio at the age of 5. She was a regular on the 1940s series "One Man's Family." She also appeared in numerous Frank Sinatra films. St. John later joined the ranks of the Bond girls as Tiffany Case in the 1971 James Bond film "Diamonds Are Forever," which starred Sean Connery.
Although she continued acting for many years after, she eventually changed career paths, becoming an in-house cooking expert on "Good Morning America" and a food columnist for the USA Weekend newspaper supplement. St. John has also published several cookbooks.
15. Tanya Roberts Net Worth: $10 Million
New York native Tanya Roberts launched her career in the 1970s, appearing in several commercials and stage productions. Her onscreen breakthrough role came in 1976, when she landed a recurring role in the crime-drama TV show "Charlie's Angels."
Roberts became a Bond girl in 1985, portraying Stacey Sutton opposite Roger Moore's James Bond in "A View to a Kill." She continued acting through the 1980s and 1990s, eventually landing a recurring role on the popular sitcom "That '70s Show."
14. Denise Richards Net Worth: $12 Million
Model and actress Denise Richards rose to fame when she was cast in the 1997 sci-fi action movie "Starship Troopers" and the 1998 erotic thriller "Wild Things." The following year, Richards landed a role as nuclear physicist Christmas Jones in "The World Is Not Enough." More recently, the actress has been frequently featured in tabloids for her tumultuous divorce from Charlie Sheen.
13. Gemma Arterton Net Worth: $13 Million
British actress Gemma Arterton landed her first professional acting role in 2007 while studying at the Royal Academy of Dramatic Art in London. Her first major role came a year later when she was cast as Strawberry Fields in the 2008 Bond movie "Quantum of Solace." Since her Bond girl performance, Arterton has starred in several shorts, TV miniseries and movies, including "Clash of the Titans" and "Hansel & Gretel: Witch Hunters."
12. Famke Janssen Net Worth: $15 Million
Famke Janssen — the Dutch model turned actress — is best known for her role as Jean Grey in the X-Men movie trilogy, but she got her big break as a Bond girl in 1995. Janssen starred as Xenia Onatopp in "GoldenEye," Pierce Brosnan's first James Bond film.
Janssen is also well-known for her prominent role as a transgender character on the TV series "Nip/Tuck." She continues to enjoy success as an actress, currently starring in the Netflix series "Hemlock Grove."
11. Britt Ekland Net Worth: $18 Million
Swedish actress Britt Ekland made her film debut with an uncredited role in Elvis Presley's "G.I. Blues." She rose to fame seemingly overnight after marrying comedian Peter Sellers in 1964, though the couple divorced only four years later. After appearing in several feature films, Ekland was cast as Mary Goodnight in the 1974 film "The Man with the Golden Gun," which starred Roger Moore.
10. Olga Kurylenko Net Worth: $18 Million
Olga Kurylenko is a Ukranian model turned actress. From a young age she appeared on the covers of magazines like Glamour, Marie Claire and FHM. She made her acting debut in a French film in 2005 before she was cast in the American film "Hitman" in 2007. A year later, Kurylenko landed the role of Camille, a Russian-Bolivian agent who works with James Bond in "Quantum of Solace," starring Daniel Craig. More recently, Kurylenko starred in the TV series "Magic City" and in several movies, including "Vampire Academy."
9. Barbara Bach Net Worth: $20 Million
Model and actress Barbara Bach is best known for her marriage to The Beatles' Ringo Starr, whom she met while filming the 1981 movie "Caveman." Before meeting Starr, Bach had several roles in small Italian films. She got her big break when she was cast as Major Anya Amasova in the 1977 James Bond movie, "The Spy Who Loved Me." She continued to work as an actress through the 1970s and 1980s before retiring from the entertainment industry to spend more time with her family.
8. Ursula Andress Net Worth: $25 Million
Swiss actress Ursula Andress starred as the premier Bond girl Honey Ryder in the 1962 film "Dr. No." Andress starred alongside Sean Connery, dazzling audiences in an iconic white bikini, complete with belt and hunting knife. Throughout her career Andress has acted in nearly 50 movies and TV shows, but she made her mark on Hollywood history as the original Bond girl. Ursula Andress' net worth is $25 million, according to Richest Celebrities.
7. Monica Bellucci Net Worth: $45 Million
Italian actress Monica Bellucci stars in the latest Bond movie, "Spectre." At the age of 50, Bellucci is the oldest Bond girl in the franchise's history. In fact, she's 4 years older than costar Daniel Craig.
The Italian beauty began modeling in her teens and acted in Italian movies and TV shows before landing big-screen performances, such as in "Bram Stoker's Dracula." Since then, she's appeared in numerous Hollywood movies, including "The Matrix" trilogy, "The Passion of the Christ" and "The Brothers Grimm."
6. Teri Hatcher Net Worth: $50 Million
Teri Hatcher starred opposite Pierce Brosnan in the 1997 James Bond film, "Tomorrow Never Dies." But being a Bond girl isn't what Hatcher is most known for. The actress is most popular for her television roles in "Lois & Clark — The New Adventures of Superman" and "Desperate Housewives."
Hatcher has won several awards, including a Golden Globe and a Screen Actors Guild Award. In 2006, she was named one of the highest paid actresses on American television.
5. Sophie Marceau Net Worth: $50 Million
French actress Sophie Marceau made her international film debut in 1995 as the leading lady in Mel Gibson's epic "Braveheart." She later appeared in the 1999 James Bond movie, "The World Is Not Enough," as Elektra King.
Throughout her career, Marceau has starred in countless French films and theater productions. She made her directorial debut with a nine-minute film that played at the Cannes Film Festival in the mid 90s.
4. Jane Seymour Net Worth: $70 Million
At the age of 20, Jane Seymour was cast as Solitaire in the 1973 Bond film, "Live and Let Die." She appeared opposite Roger Moore. Her performance earned her more mainstream acting gigs, including several TV miniseries, which eventually led to her reputation as the "Queen of Miniseries."
Seymour's popularity grew thanks to her starring role in the TV series "Dr. Quinn: Medicine Woman." Recently, she has starred in movies like "Wedding Crashers," and she even competed on "Dancing With the Stars."
3. Halle Berry Net Worth: $80 Million
Leading lady Halle Berry has starred in countless films. She won an Academy Award for best actress before joining the ranks of the legendary James Bond girls. In "Die Another Day," she starred as Jinx. In the film, Berry pays homage to the original Bond girl when she emerges from the sea wearing an orange bikini, complete with hunting knife.
Berry continues to enjoy success as an actress. She recently starred in the CBS sci-fi drama "Extant." Halle Berry's net worth is $80 million.
2. Michelle Yeoh Net Worth: $245 Million
Chinese actress and dancer Michelle Yeoh is one of Hong Kong's most famous martial arts movie stars. She's known to American audiences for her role in "Crouching Tiger, Hidden Dragon" and as Wai Lin in the 1997 James Bond movie, "Tomorrow Never Dies." Yeoh's Bond costar, Pierce Brosnan, said she reminded him more of a female James Bond than any other Bond girl he previously starred with.
1. Madonna Net Worth: $800 Million
Madonna rose to international fame as a pop star, but she's held numerous acting gigs in her time. In "Die Another Day," Madonna appears as Verity, a fencing instructor for Pierce Brosnan's James Bond.
Most of Madonna's wealth can be credited to her musical career, which earned her a spot in the Rock and Roll Hall of Fame in 2008. Since 1981 she has sold more than 300 million records worldwide.
About the Author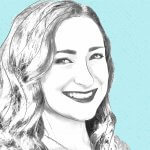 Autumn Rose is a Baltimore-based writer with experience as a reporter, ghostwriter, and copywriter businesses nationwide. She launched her career as a local newspaper reporter and since then her work has been published in national journals, regional magazines, local papers, and countless online media outlets and blogs.