What Bobbi Kristina Brown's Death Means for Whitney Houston's Estate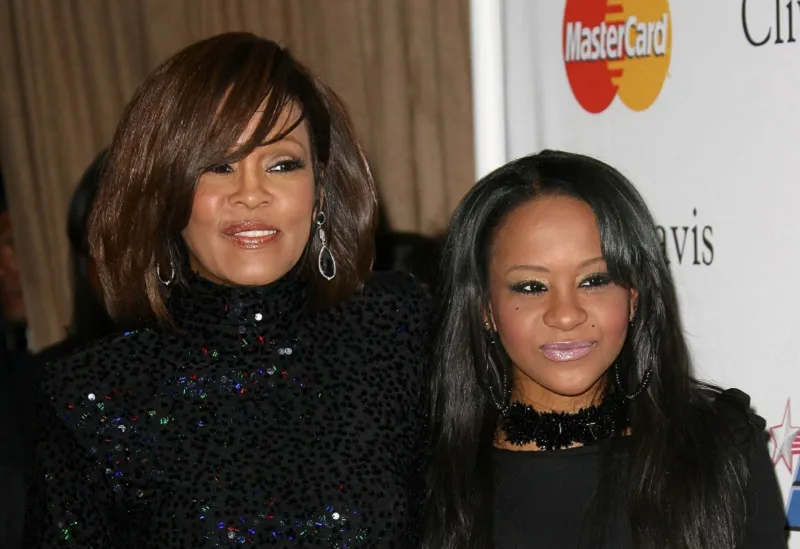 Bobbi Kristina Brown, 22, passed away Sunday, July 26 surrounded by family. Bobbi Kristina was the daughter of Whitney Houston, late singer who died in 2012, and R&B singer-songwriter Bobby Brown.
"She is finally at peace in the arms of God," a representative of the Houston family said on Sunday. "We want to again thank everyone for their tremendous amount of love and support during these last few months."
Bobbi Kristina's death was the result of a January incident where she was found unresponsive in a bathtub. Brown suffered massive brain damage from the incident and had spent much of the six months since in a medically induced coma and in hospice care, reports CNN. An autopsy might give further insight into the causes of the young woman's death.
Will Whitney Houston's Estate Go to Bobby Brown or Nick Gordon?
Bobbi Kristina Brown was the inheritor of mother Whitney Houston's estate, which is worth an estimated $20 million. She had already received 10 percent of the estate — around $2 million — on her 21st birthday, reports the International Business Times. Whitney Houston's estate includes full royalties for the singer's music, likeness and image.
With Bobbi Kristina's unfortunate passing, who will receive Whitney Houston's estate of $18 million and the money Bobbi Kristina already inherited?
Nick Gordon, boyfriend to Bobbi Kristina and something of a foster brother, might have originally appeared to have had a claim to her wealth. Although the two claimed to have married in 2014, CNN reports there are no court records that prove their marriage. If the two had been legally married and Gordon could prove it, Gordon might have had a claim to the inheritance.
Make Your Money Work Better for You
In the months during which the Houston family has struggled with Bobbi Kristina's condition, their relationship with Gordon has soured. A court-appointed conservator filed a claim against Gordon, alleging that he had stolen more than $11,000 from her bank accounts.
Bobbi Kristina's father, Bobby Brown, doesn't stand to receive any of Whitney Houston's fortune. But according to the International Business Times, Bobby might receive the money that Bobbi Kristina had already inherited as next of kin.
According to The Wrap, attorney Bruce H. Gaynes reviewed a copy of Whitney Houston's will. Gaynes said that Whitney Houston's will stipulates that "if Bobbi Kristina were to die unmarried, without children of her own and had left no will and testament of her own, the estate would be divided among Whitney's living relatives." Whitney Houston's mother Cissy Houston and brothers — Michael and Gary — are reportedly next in line to inherit Whitney Houston's estate.
Related: What to Do If You Become the Executor of Your Parent's Will
Stars From Oprah to Tyler Perry Say Farewell to Bobbi Kristina Brown
Many of the biggest and brightest stars have expressed their sadness over Bobbi Kristina Brown's death. Oprah Winfrey, who interviewed Bobbi Kristina following  Whitney Houston's death, tweeted, "Peace at Last! #BobbiKristina."
Others shared messages of grief for Bobbi Kristina. Taraji P. Henson tweeted, "Rest in heaven #BobbiKristina." Reverend Al Sharpton said, "My prayers are with Cissy Houston, Bobby Brown, and the entire family and love ones of Bobbi Christina [sic]. So sad. May God grant her peace," via his Twitter account as well.
Photo credit: s_bukley / Shutterstock.com
Make Your Money Work Better for You