Celebrities With the Highest Net Worths in 2016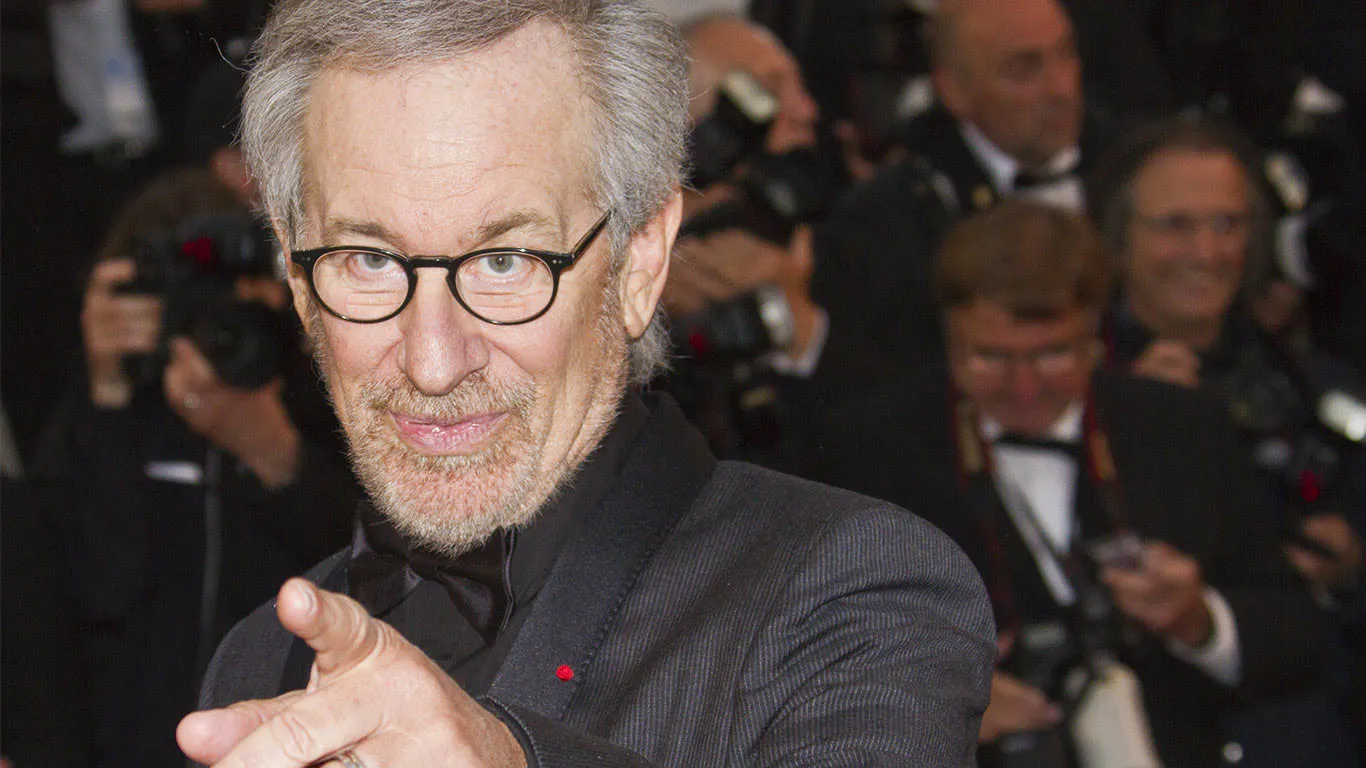 Many of the richest people in the world fly below the radar, but others are just as famous as they are wealthy. While being one of the world's billionaires is probably exciting enough, you have to be both rich and well-known to make this particular list.
From brilliant entrepreneurs who changed the world to Hollywood stars beloved around the globe, here are the 20 richest celebrities in 2016.
20. Tiger Woods Net Worth: $720 Million
Since turning pro in 1996, Tiger Woods has become one of the biggest names in golf. He has racked up 79 PGA tour victories, which have earned him more than $110 million in prize money, but that's not where most of his fortune came from. Sponsorships from a slew of companies, including Rolex, Upper Deck and Nike — which pays him $20 million per year — turned Woods into one of the richest celebrities in the world and help him maintain that status today.
19. P. Diddy Net Worth: $760 Million
P. Diddy, otherwise known as Sean Combs, is one of the richest celebrities in the world, but he hasn't had a hit song since 2004's "Shake Ya Tailfeather." Much of his fortune comes from his partnership with alcoholic beverage company Diageo, as he's been the face of the brand's Ciroc Vodka since 2007.
The initial deal called for a 50-50 split of the brand's profits, which brought him an estimated $100 million. Now, Forbes estimates that Combs earns an eight-figure annual salary from the brand, and if it's ever sold, he will get a nine-figure payout.
Make Your Money Work Better for You
18. Madonna Net Worth: $800 Million
Madonna's been rocking the charts since the 1980s and shows no sign of slowing down. The "Material Girl" was named Billboard's 2016 Woman of the Year, thanks in part to her status as the highest-grossing female touring artist in history. Her "Rebel Heart Tour" — which came to a close in March — sold more than a million tickets and grossed $170 million. And, since 1990, her shows have amassed more than $1.3 billion in gross sales.
A known philanthropist, Madonna founded the charity Raising Malawi in 2006 to help create a higher standard of living for Malawi children.
17. Dr. Dre Net Worth: $830 Million
He rose to fame as part of the rap group N.W.A., but Dr. Dre has become one of the most famed hip-hop producers of all-time. Dre co-founded Death Row Records in 1992 before creating Aftermath in 1996. Over the years, he's played a role in launching the careers of several iconic rap artists, including Snoop Dogg, Tupac Shakur and Eminem. However, the "Nuthin But A 'G' Thang" rapper's biggest payday yet came in 2014, when he sold the company he co-founded, Beats Electronics, to Apple for an impressive $3 billion.
16. Jerry Seinfeld Net Worth: $870 Million
Funnyman Jerry Seinfeld is one of the richest celebrities in comedy. His hit series, "Seinfeld" — which ran from 1989 to 1998 — brought him both fame and fortune, as he reportedly earned $1 million per episode during the show's ninth season. In addition to starring in the web series, "Comedians in Cars Getting Coffee," and maintaining a busy touring schedule, he's still raking in syndication profits from "Seinfeld." In 2015, Hulu bought the rights to the show for a reported $160 million, and Seinfeld received an undisclosed cut.
15. Mark Cuban Net Worth: $2.7 Billion
Dallas Mavericks' owner Mark Cuban is one of the richest celebrities in sports. Before buying the NBA team, Cuban and his college friend Todd Wagner earned $5.7 billion when they sold their video portal, Broadcast.com, to Yahoo. Since then, Cuban has bought stakes in a number of companies, including Landmark Theaters, Magnolia Pictures and AXS TV.
Cuban is also known for his philanthropic endeavors. Following the June 2016 shooting at Pulse Nightclub in Orlando, the generous "Shark Tank" star vowed to donate $1 million to the Dallas Police Department to help keep the LGBT community safe.
Make Your Money Work Better for You
14. Oprah Winfrey Net Worth: $3.2 Billion
Self-made powerhouse Oprah Winfrey overcame a tough childhood to become one of the most influential — and richest — celebrities of all time. From 1986 to 2011, she reigned as the queen of daytime television on "The Oprah Winfrey Show." Today, Winfrey is the chairman and CEO of her own cable television network, OWN: Oprah Winfrey Network, the founder of O, The Oprah Magazine and the head of Harpo films.
The Oscar and two-time Emmy winner produced and starred in the film "Selma" and will appear next in "The Immortal Life of Henrietta Lacks" and "A Wrinkle in Time." Known for her generosity, Winfrey has donated millions to various causes close to her heart, including educational programs and charities for women and children.
13. Steven Spielberg Net Worth: $3.5 Billion
One of Hollywood's leading directors and producers, Steven Spielberg boasts a seriously impressive fortune. Since entering show business in the early 1960s, he's won four Academy Awards — one for "Saving Private Ryan," two for "Schindler's List" and the Irving G. Thalberg Memorial Award — and garnered more than $9.3 billion at box offices worldwide, according to BoxOfficeMojo.com. The top-grossing director of all time, Spielberg is also a principal partner at DreamWorks.
12. James Packer Net Worth: $3.7 Billion
The former fiancé of Mariah Carey, Australian billionaire James Packer has been in the spotlight of late. And while news of the couple's breakup surfaced in October 2016, Packer remains in the media.
A casino magnate, Packer recently unloaded a $448 million stake in Crown Resorts. He is also making money in the movie business. In fact, in 2006, he founded RatPac Entertainment with Brett Ratner.
11. Donald Trump Net Worth: $4.5 Billion
On Jan. 20, 2017, Donald Trump will make history when he becomes the first billionaire U.S. president. The real estate mogul earned his fortune by cultivating a large portfolio of luxury properties around the world, including hotels and golf clubs. Also a seasoned reality TV star, he hosted "The Apprentice" from 2004 to 2015 and will remain the show's executive producer for the 2017 season airing Jan. 2.
10. George Lucas Net Worth: $5.1 Billion
Creating the Star Wars franchise has made George Lucas one of the richest celebrities around. He founded his production company, Lucasfilm, in 1971 and sold it to Disney in 2012 for $4 billion. Since the sale, he's shifted his focus from filmmaking to charity work. In fact, Lucas revealed plans to give most of the proceeds of the deal to philanthropic causes — primarily those focused on educational issues.
Lucas has a long history of charitable giving. In 2006, he donated $175 million to the University of Southern California, his alma mater. He also created the George Lucas Educational Foundation.
Make Your Money Work Better for You
9. Richard Branson Net Worth: $5.1 Billion
High school dropout Richard Branson founded Virgin as a mail-order record company in 1970. Today, there are more than 100 Virgin companies, employing more than 60,000 employees around the world.
A phenomenally successful businessman, Branson is the only person in history to build $8 billion companies in eight different sectors. In 2000, he was knighted by the Prince of Wales at Buckingham Palace, making him Sir Richard Branson. He currently resides on Necker Island, a British Virgin Islands enclave that he purchased in 1978.
8. Ralph Lauren Net Worth: $8.2 Billion
He grew up in poverty, but Ralph Lauren has created one of the most successful fashion empires of all time — and developed a fortune that puts him among the world's richest individuals. In 2015, he stepped down from his role of Ralph Lauren CEO but maintained his chairman position.
Lauren has a car collection valued at more than $300 million, but the billionaire also gives plenty back. The Polo Ralph Lauren Foundation supports a variety of philanthropic causes, including the American Heroes Fund, the Ralph Lauren Center for Cancer Care and Prevention, Habitat for Humanity and Polo Fashion School.
7. Elon Musk Net Worth: $13.3 Billion
SpaceX, Tesla and SolarCity founder Elon Musk is the inspiration for the modern-day Tony Stark. Already one of the richest celebrities on Earth, he's now leading the charge to colonize Mars.
The PayPal co-founder is widely considered one of the most successful entrepreneurs in history, due to his willingness to take bold risks that result in major rewards. In 2015, Musk debuted his latest venture, OpenAI, which is a non-profit artificial intelligence company.
6. Michael Bloomberg Net Worth: $36.5 Billion
Former New York City Mayor Michael Bloomberg reprised his role as Bloomberg LP CEO in 2015. The self-made billionaire businessman got his start in an entry-level Wall Street job in the 1960s, before co-founding his own company in 1981.
In addition to running Bloomberg LP, he's also a World Health Organization global ambassador. Over the years, Bloomberg has donated more than $4 billion to causes like gun control and climate change, according to Forbes.
Make Your Money Work Better for You
5. Sergey Brin Net Worth: $37 Billion
Google co-founder Sergey Brin moved to the U.S. from Russia as a child and is now the richest immigrant in the country. Currently the president of Alphabet — Google's parent company — Brin is known for his outsized sense of humor, devotion to Burning Man and penchant for giving back.
Generous as well as wealthy, he has donated at least $160 million to Parkinson's research and $1 million to the Hebrew Immigrant Aid Society — which helped his family settle in the U.S.— among other causes.
4. Larry Page Net Worth: $38 Billion
In a move that helped shape modern society, Larry Page co-founded Google with Brin in 1998. Once the CEO of Google, he shifted to a top spot at Alphabet in 2015.
Despite founding the Carl Victor Page Memorial Foundation in 2006 — named after his father — and donating hundreds of millions to charity, Page raised eyebrows at a TED conference in 2014, when he announced that he'd rather leave his fortune to innovators like Elon Musk than charitable organizations.
3. Mark Zuckerberg Net Worth: $50 Billion
When he was 19 years old, he founded Facebook in his Harvard dorm room, and now Mark Zuckerberg is one of the richest celebrities in the world. In addition to running a social network with an average of 1.18 billion daily active users, the Facebook chairman and CEO is focused on making the world a better place.
Zuckerberg and his wife, Priscilla Chan, pledged to give away 99 percent of their Facebook stock over their lifetimes. The couple also plans to spend $3 billion in the next decade in an effort to end all suffering from disease by the end of the century.
2. Warren Buffett Net Worth: $65 Billion
Largely considered one of the most talented investors on the planet, Warren Buffett is the CEO of Berkshire Hathaway. Nicknamed the "Oracle of Omaha," Buffett is also one of the richest celebrities of all time, but he maintains a notably modest lifestyle. He's lived in the same Omaha, Neb., home since 1958 — purchased for $31,500 — and drives a 2014 Cadillac XTS.
Make Your Money Work Better for You
1. Bill Gates Net Worth: $90 Billion
Microsoft co-founder Bill Gates is the richest person in the world. Along with his childhood friend Paul Allen, the Seattle native — and Harvard University dropout — started Microsoft in 1975. While he's still a member of the company's board, Gates has shifted his focus to the charitable organization he founded with his wife, the Bill & Melinda Gates Foundation.
A truly generous person, the richest man in the world also started The Giving Pledge, along with his wife and Warren Buffett, which encourages the wealthiest people on the planet to donate most of their fortunes to philanthropic causes.