15 Celebrities Making Serious Dough in the Food Industry
Tinseltown / Shutterstock.com
Trisha Yearwood is known for her signature sound, and Ryan Gosling got his start on the silver screen. However, both of these celebs used their fame to cook up successful careers in the kitchen, as well.
From opening their own restaurants to hosting top cooking shows, some actors and musicians are as hot inside the kitchen as they are out. While we might not know how much revenue they've earned from their adventures in eating, it's clear that they're taking a bite out of the food industry. Click through the gallery to see which celebs are making serious dough.
1/15
Debby Wong / Shutterstock.com
Trisha Yearwood
One of the most successful and richest country singers, Trisha Yearwood rose to fame in the country music industry, winning three Grammy Awards, two Academy of Country Music Awards and three Country Music Association honors. The singer later took her talents to the kitchen, releasing a series of New York Times best-selling cookbooks: "Georgia Cooking in an Oklahoma Kitchen" (2008), "Home Cooking With Trisha Yearwood" (2010) and "Trisha's Table" (2015). The success of Yearwood's books helped her land a Food Network series, "Trisha's Southern Kitchen," which won an Emmy in 2013.
"All of the cooking shows I was watching, you would see the chef in the kitchen by themselves. I thought it would be fun to have guests and conversation," she said on her official website. "I'm less about fancy techniques and more about empowering everyone to ignore the pressure to be perfect."
The talented star also released a cookware line called Precious Metals.
2/15
Helga Esteb / Shutterstock.com
Sarah Michelle Gellar
Sarah Michelle Gellar became a household name after landing the titular role in TV's "Buffy the Vampire Slayer." She went on to star in popular movies like "I Know What You Did Last Summer" and "Cruel Intentions" and continued her television reign on "The Crazy Ones" and "Star Wars Rebels." While Gellar still has a passion for acting, her kids inspired her to pursue a new dream of creating a cooking and lifestyle brand.
A kid-friendly line, Foodstirs includes baking mixes — for brownies, cupcakes and cookies — frostings and decorating tools.
"There's really a great connection you only truly get when you unplug for a bit," Gellar said to People about spending time in the kitchen with her children. "And you realize cooking is so much more than just cooking — [it's learning] math skills, language skills, motor skills, life skills, and it's confidence-building because kids start to believe they can accomplish this stuff."
The company's co-founder, Greg Fleishman, was named a top dealmaker and influencer in the consumer industry by Forbes in 2016. Following the success of Foodstirs, Gellar is also set to release a book about food crafting in the spring of 2017.
3/15
s_bukley / Shutterstock.com
Tiffani Thiessen
Tiffani Thiessen, formerly Tiffani-Amber Thiessen, found fame appearing on TV's "Saved By the Bell." She went on to star in "Beverly Hills, 90210," "Fastlane" and "White Collar." Following her success on the small screen, the actress invited her celebrity friends — including '90s heartthrobs Jason Priestley and Mark-Paul Gosselaar — to cook in her home on the popular Cooking Channel series, "Dinner at Tiffani's." The show was recently renewed for another season.
Thiessen also boasts an impressive following on her blog, where she shares recipes and lifestyle tips.
"I have a true passion for all things food, home and lifestyle," she said on her website. "This is the place to discover some of my favorite recipes, fun new products, ideas for entertaining and little tidbits of my own life — all the things I love most!"
4/15
Featureflash Photo Agency / Shutterstock.com
Jessica Biel
Jessica Biel became a household name when she nabbed the role of Mary Camden on "7th Heaven." After appearing in a series of romantic comedies, including "Summer Catch," "I Now Pronounce You Chuck & Larry" and "Valentine's Day," the actress took a stab at the restaurant business by opening Au Fudge in Los Angeles.
"You can call me snotty. You can call me elitist. Whatever you want. We are providing a space where you can eat and be comfortable and confident that your children are not being pumped full of hormones and chemicals," she said to the LA Times about her family-friendly hot spot.
The star also released a corresponding children's book, "The Story of Au Fudge."
5/15
JStone / Shutterstock.com
Jay Z
Hip-hop mogul Jay Z has dominated the music charts for more than a decade, winning 21 Grammy Awards for his efforts. However, the rapper is also a savvy businessman and investor. He co-owns 40/40 Club locations in Manhattan, Brooklyn, Atlantic City and Las Vegas. The all-American sports bars are named after one of baseball's most prestigious achievements, which honors players who have hit 40 home runs and stolen 40 bases in a single season.
"When we were thinking of a name, we wanted something exclusive — The 40/40 Club in baseball is as exclusive as it gets," Jay Z said on the club website.
6/15
s_bukley / Shutterstock.com
Tia Mowry
A two-decade veteran of the entertainment industry, Tia Mowry rose to fame alongside her twin Tamera Mowry when the pair starred in "Sister, Sister." She later continued her television reign without her other half on "The Game." In 2013, the actress published her debut book, "Oh Baby! Pregnancy Tales and Advice from One Hot Mama to Another" and later released a series of young adult books called "Twintuition" with her sister.
Being a mom to her son Cree ultimately led her to another venture, "Tia Mowry at Home," a half-hour show on the Cooking Channel.
"We live in a generation where there aren't a lot of stay-at-home moms — moms are working, and moms are doing what they love to do. How can we be working moms and still put [healthy] food on the table? If I can do it, you can do it, too," she said to AOL. "[My show] is all about practicality and being an influence for all of the other moms out there."
Next up, Tia will be releasing her first cookbook, "A Whole New You."
7/15
s_bukley / Shutterstock.com
Valerie Bertinelli
Valerie Bertinelli first charmed fans as Barbara on "One Day at a Time." She later brought her talents to the kitchen, releasing New York Times best-selling cookbooks, "One Dish at a Time" and "Finding It: And Satisfying My Hunger for Life Without Opening the Fridge." The star now has her own cooking show, "Valerie's Home Cooking," and co-hosts "Kids Baking Championship."
"I really just wanted people to feel like they were with me in my kitchen… or waiting for me to finish a meal with them," Bertinelli said to Tinseltown Mom. "I wanted them to feel… as welcome as possible. The way I, hopefully, make any guest feel in my home."
8/15
Debby Wong / Shutterstock.com
Patti Labelle
One of the most talented singers of all time, Patti Labelle has two Grammy Awards to her name. She is also a best-selling author of five books and a three-time Emmy nominee. Additionally, Labelle launched a food and lifestyle brand, Patti LaBelle – Good Life, which includes a line of signature sauces, marinades, spices, cookbooks, instructional cooking DVDs and bedding.
Now, the music legend takes fans inside her kitchen on "Patti Labelle's Place," where she shares her home-cooked meals with celebrity guests like Whoopi Goldberg and Michelle Williams.
"I've been cooking all my life. As a child, I started coming up with recipes for hot sauces and barbecue sauces and ketchup and all those kinds of things…" she said to Rolling Stone. "And all through my life, I was cooking, so the show was inevitable. Having my own cooking show. Because I cook so well, and I'm not bragging, not patting myself on the back, but I cook, I think, better than I sing. I cook my face off, honey."
9/15
taniavolobueva / Shutterstock.com
Robert De Niro
The star of "Taxi Driver," "Goodfellas" and "Casino," Robert De Niro is considered one of the best actors of all time. The Hollywood legend is also an accomplished restaurateur, investing in eateries around the world. His food hot spots include Tribeca Grill and Locanda Verde in New York City and 29 Nobu locations.
"They don't always work," he told NY Magazine of his ventures. "I've been very successful, but I've heard that a lot of times they don't work. So, I'm mostly very lucky."
10/15
Tinseltown / Shutterstock.com
Ryan Gosling
Ryan Gosling made us swoon in romantic films like "The Notebook" and "Crazy, Stupid, Love." However, now he's delighting fans with his food. The actor, who describes himself as "a real foodie," owns Moroccan eatery Tagine in Beverly Hills, Calif.
"I never really wanted to own it, but one of my best friends called me one night, said his cousin was leaving town and needed to sell it. My friend wanted to buy it, but he said we had to do it that night. At the time, I wasn't very busy so I spent all my money on this restaurant," he said to Metro.co.uk. "I spent a year working in it and now I love it. I think it's one of the best restaurants in LA."
11/15
s_bukley / Shutterstock.com
Norman Reedus
Norman Reedus used his "Walking Dead" fame to launch a successful restaurant venture. The star opened hot spot Nic & Norman's in Senoia, Ga., where the uber-popular TV series is filmed.
"It's something to pay tribute to the area where we shoot the show and have the cast and the crew have a place to call their own," said co-owner and "TWD" director Greg Nicotero. So, what's on the menu? Fans are flocking to try Norman's burger, which is a bison patty with a slice of beetroot, spinach, mustard and a fried egg.
12/15
s_bukley / Shutterstock.com
Haylie Duff
Haylie Duff launched her television career with guest-starring roles on "Lizzie McGuire" and "7th Heaven" before transitioning to the big screen in "Napoleon Dynamite." While she still has the acting bug, Duff opted to follow her passion for food and launch "The Real Girl's Kitchen" blog and cookbook.
"I needed some kind of balance. I needed instant gratification for all of my creative energy, so I started cooking," she said to E! News. "Growing up in this world of glamour and Hollywood is really such a small portion of my life at this point. I really enjoy going to places like the farmers markets and great butcher shops."
Following her book's success, the star landed her own cooking show, "The Real Girl's Kitchen," and has now taken her taste buds on the road with "Haylie's America."
13/15
Featureflash Photo Agency / Shutterstock.com
Justin Timberlake
Justin Timberlake rose to fame as part of the boy band NSYNC before going solo. He later took his talents to the food industry, opening soul food restaurant Southern Hospitality in New York City in 2007.
According to the eatery's website, "fans lined up around the block for authentic Memphis-style BBQ and to experience the phenomenon of this exciting new restaurant." Timberlake later opened a second location in Denver.
14/15
lev radin / Shutterstock.com
Brian Boitano
A three-time Olympic figure skater, Brian Boitano has won more than 50 titles, including 23 international gold medals, two world titles and an Olympic gold medal. After finding success on the ice, the athlete took his talents to the stove, premiering his Food Network series, "What Would Brian Boitano Make?" in 2009.
He later released his debut cookbook, which includes personal anecdotes and family recipes. In another homage to his Italian heritage, Boitano is taking fans along as he renovates an old family home in Italy on HGTV's "The Brian Boitano Project."
15/15
Helga Esteb / Shutterstock.com
Pete Wentz
Pete Wentz became a household name by rocking his way to the top of the charts as bass guitarist for Fall Out Boy. Not content being a musical success, Wentz opened the restaurant Angels & Kings in New York City in 2007. The success of the first venture spurred him to open three more locations in Chicago, Barcelona and LA.
Wentz told the New York Post that he wanted to open a place where "anyone can go and have sex in the bathroom and not get in trouble."
Up Next: What These 22 Food Network Stars Did Before They Were Famous
About the Author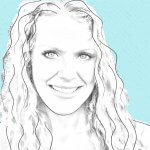 Rachel Hoffman worked in local news for a nearly a decade before making the switch to entertainment. More recently, she was a Senior Producer for TMZ's sister site, TooFab.com, and she has a passion for fashion, celebrity gossip and movies.