Here's How Rich JoJo Siwa and the Rest of the 'Dancing With the Stars' Cast Are
Who are you rooting for?
©Amy Sussman/Invision/AP/Shutterstock
1/15
John D Shearer/Shutterstock / Shutterstock.com
Jimmie Allen
Country music singer/songwriter Jimmie Allen's exact net worth is unclear, but his star power is well defined. According to his own site, he's the first African-American artist to start his career with two consecutive No. 1 hits: "Best Shot" and "Make Me Want To," both off his 2018 debut album "Mercury Lane."
Check Out: The Richest Celebrity From Every State
2/15
Jeff Roberson/AP/Shutterstock / Jeff Roberson/AP/Shutterstock
Suni Lee
Gymnast Suni Lee qualified for elite status in her sport when she was just 11 years old, according to The Independent. She competed as a junior in the 2018 US National Championships. She then went on to live up to the enormous hype surrounding her ascent when she won three medals at the 2021 Tokyo Olympics.
Better Together: 24 Celebrity Couples Worth Hundreds of Millions
3/15
Gregory Pace/Shutterstock / Shutterstock.com
Matt James
Trailblazing reality star Matt James will forever be remembered as the first Black male lead on "The Bachelor," according to The Independent. He appeared in Season 25 of the show. Before that, he was a star wide receiver for Wake Forest. Although he never made it in the NFL, he was invited to the New Orleans Saints training camp in 2015, which he attended after going undrafted, according to Sports Illustrated.
Box Office Gold: 15 Highest-Grossing Actors of All Time
4/15
Broadimage/Shutterstock / Broadimage/Shutterstock
Cody Rigsby
You know the "king of the quarantine" as a fitness celebrity and the man who's probably the most popular Peloton instructor on the platform — that's where he got his unofficial nickname, according to The Independent. But he's also a former professional dancer — a resume bullet point that should come in handy.
Ouch: Critically Acclaimed Movies That Bombed at the Box Office 
5/15
Chris Pizzello/Invision/AP/Shutterstock / Shutterstock.com
Amanda Kloots
The Daily Mail reported that Amanda Kloots was looking trim and fit when the publication snapped pictures of her arriving for rehearsal at DWTS. No surprises there. Kloots, after all, was a fitness instructor and a dancer — a helpful skill — before she started co-hosting "The Talk" in 2021.
6/15
Jaguar PS / Shutterstock.com
Kenya Moore
Kenya Moore was famous first for "Real Housewives of Atlanta," which she followed up with a stint on Season 7 of "Celebrity Apprentice," which happened to be Donald Trump's last season as host. In 1993, was crowned Miss USA and placed fifth in Miss Universe. 
7/15
Broadimage/Shutterstock / Shutterstock.com
Olivia Jade Giannulli
DWTS host Tyra Banks has lauded Olivia Jade Giannulli as "brave," according to US Magazine, for agreeing to do the show despite the cloud of the college admissions scandal that still looms over her. 
Giannulli's parents, actress Lori Loughlin and fashion designer Mossimo Giannulli, served jail time for their role in the scandal. Olivia Jade Giannulli was still in high school when she rose to fame as a social media star on YouTube and Instagram. 
8/15
Kathy Hutchins/Shutterstock / Kathy Hutchins/Shutterstock
Martin Kove
One of the greatest movie villains of all time, the character of John Kreese was brought to life by Martin Kove in the "Karate Kid" franchise. Most recently, he reprised the role of the diabolical sensei of the Cobra Kai dojo for the Netflix series of the same name. "Cobra Kai" — which is going into its fourth season — racked up 50 million views in its first 28 days, according to The Hollywood Reporter, making it a jewel in Netflix's crown.
It is not yet clear whether or not Kove plans to show mercy to any of the other contestants.
9/15
Stephen Lovekin/Shutterstock / Shutterstock.com
Melora Hardin
Melora Hardin is best known for her role as Jan Levinson in NBC's "The Office," as well as for portraying Trudy in "Monk," but those are just the highlights of a long and illustrious Hollywood career. Hardin has nearly 120 credits dating back to 1976 — not to mention an Emmy nomination.
10/15
Broadimage/Shutterstock / Shutterstock.com
Brian Austin Green
Although Brian Austin Green has more than 75 acting credits on his resume dating back to 1985, the one that shines the brightest is still "Beverly Hills, 90210," one of the defining TV shows of the 1990s. He appeared in 292 episodes between 1990-2000.
11/15
Broadimage/Shutterstock / Shutterstock.com
Mike 'The Miz' Mizanin Net Worth: $14 Million
The Miz has been a WWE star since the mid-2000s — he won his first WWE Championship in 2010. Before that, however, he had already gotten used to the limelight thanks to his role as one of seven strangers on "The Real World: Back to New York" in 2001.
12/15
©Amy Sussman/Invision/AP/Shutterstock
JoJo Siwa Net Worth: $20 Million
Now 18 years old, Nickelodeon child star/singer/dancer/social media giant/hair bow queen JoJo Siwa will soon make DWTS history. Considering that Siwa got her start in entertainment on a televised dance competition followed by a breakout stint on "Dance Moms," she's the contestant to beat!
Siwa, "who in January came out as LGBTQ through a series of posts on TikTok and Instagram," according to a CBS affiliate, will be the first contestant in the show's history to be paired with a partner of the same sex. 
13/15
Dawn Fletcher-Park/SOPA Images/Shutterstock / Dawn Fletcher-Park/SOPA Images/Shutterstock
Melanie C
Melanie C — not to be confused with fellow Spice Girl Mel B — rose to fame as one-fifth of the greatest girl group of the 1990s. The artist formerly known as Sporty Spice went solo in 1999, according to the Guardian, and 20 years later in 2019, the Spice Girls got together for a reunion tour.
14/15
Michele Eve Sandberg/Shutterstock / Shutterstock.com
Iman Shumpert
Iman Shumpert was named NBA Rookie of the Year in 2011-12 after the Knicks drafted him in the first round. He won a championship in Cleveland in 2016 and kicked around a half-dozen teams in the NBA before landing with his most recent team, the Brooklyn Nets.
15/15
Rob Latour/Shutterstock / Shutterstock.com
Christine Chiu
"Bling Empire" star Christine Chiu gave Netflix viewers a glimpse into how the other half lives with her role in the show, which chronicled the gallivanting lifestyle of ultra-wealthy Asians and Asian-Americans in L.A. Dubbed the "couture queen" of the show, she charmed viewers with several surprisingly down-to-earth moments, according to Marie Claire, and she's also a well-known philanthropist.
More From GOBankingRates
About the Author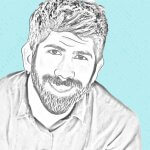 Andrew Lisa has been writing professionally since 2001. An award-winning writer, Andrew was formerly one of the youngest nationally distributed columnists for the largest newspaper syndicate in the country, the Gannett News Service. He worked as the business section editor for amNewYork, the most widely distributed newspaper in Manhattan, and worked as a copy editor for TheStreet.com, a financial publication in the heart of Wall Street's investment community in New York City.