'Dirty Grandpa' Cast: Zac Efron Net Worth, Robert De Niro Net Worth and More
See the "Dirty Grandpa" trailer, the net worths of Aubrey Plaza and Julianne Hough and more.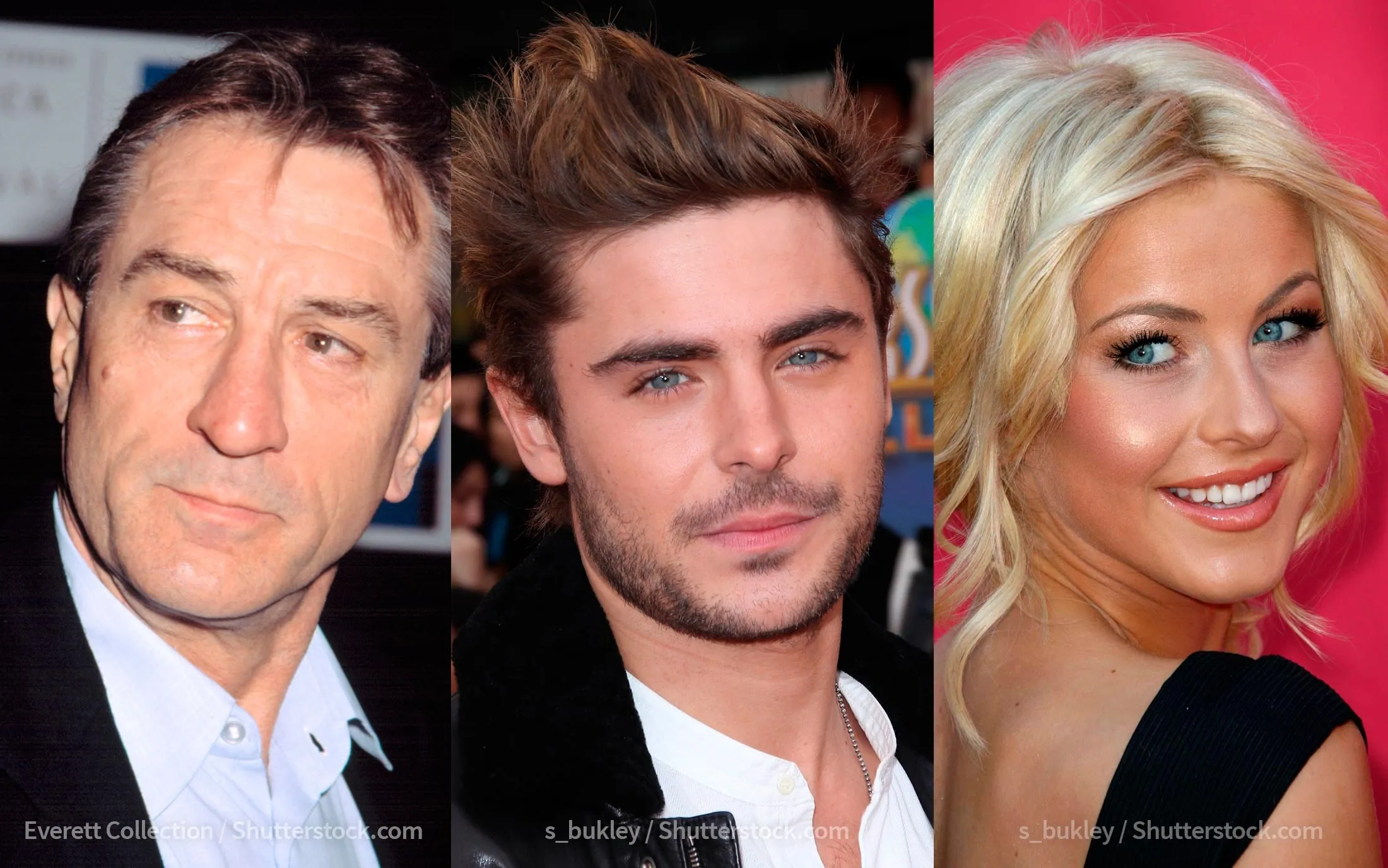 The "Dirty Grandpa" movie hits theaters on Jan. 22. While it is not affiliated with the Jackass film "Bad Grandpa," it promises to be filled with raunchy antics, as it was directed by Dan Mazer, one of the writers of the comedy movie "Borat."
In "Dirty Grandpa," Robert De Niro plays rowdy Grandpa Dick, who tricks his conservative grandson Jason Kelly — played by Zac Efron — into taking a wild road trip to Daytona Beach, Fla. for spring break. The road trip puts Jason's upcoming wedding at risk, but the experience brings him closer to his grandpa.
Take a look at the net worths of the "Dirty Grandpa" cast, their career highlights and watch the "Dirty Grandpa" trailer.
Related: 'Sisters' Movie Stars: Tina Fey Net Worth vs. Amy Poehler Net Worth
Zac Efron Net Worth: $18 Million
Efron's net worth is $18 million, according to CelebrityNetWorth. In "Dirty Grandpa," he plays an uptight lawyer who is about to marry his boss's daughter. Jason Kelly's life takes an unexpected turn when his vulgar grandpa tricks him into going to Florida for spring break — and he actually enjoys himself.
Make Your Money Work Better for You
The heartthrob actor rose to fame as Troy Bolton in the "High School Musical" franchise. Efron has appeared in a total of 15 feature films and his biggest box office hit to date is "The Lorax," which brought in $348.8 million worldwide.
In addition to "Dirty Grandpa," Efron will make a number of other appearances on the silver screen in 2016, including in "The Disaster Artist," "Neighbors 2: Sorority Rising" and "Mike and Dave Need Wedding Dates." He's also slated to star in the 2017 film "Baywatch."
Robert De Niro Net Worth: $200 Million
In the movie, the legendary actor takes on the role of Dick Kelly — the "dirty grandpa" himself — whose intent is to live life to the fullest. The mischievous former Army general is on a quest to get his dull lawyer grandson to loosen up and learn how to have a little fun.
De Niro's movie career includes a total of 77 total films, dating back to 1965. The most successful film of his career to-date is 2004's "Meet the Fockers," which earned $516.6 worldwide at the box office. The "Dirty Grandpa" movie isn't his only project for 2016, as he'll also star in "Hands of Stone" and the TV movie "The Wizard of Lies."
Make Your Money Work Better for You
In addition to the money De Niro has earned from making dozens of hit films, he's also built a restaurant empire which just adds to his $200 million net worth. The actor is part owner of the Nobu restaurant franchise and a partner in a number of other eateries, including Locanda Verde and the Tribeca Grill in New York City and AGO Restaurant in Los Angeles.
Julianne Hough Net Worth: $7 Million
Hough plays Meredith in "Dirty Grandpa," the bridezilla fiancée of Jason Kelly. The dancer, singer and actress made a name for herself as a cast member on "Dancing with the Stars" and currently serves as a judge on the show.
The multitalented Hough has starred in four feature films — "Safe Haven," "Rock of Ages," "Footloose" and "Burlesque" — totaling $310.10 million at the box office worldwide. "Safe Haven" was the most successful, which brought in $71.3 million worldwide. In 2016, she'll also star as Sandy in the TV movie, "Grease: Live."
Additionally, Hough has also earned money by endorsing the Gillette Venus Swirl razor and Proactiv adding to Hough's $7 million net worth.
Make Your Money Work Better for You
Related: How Much Karina Smirnoff, Derek Hough Are Making to Return to 'Dancing With the Stars'
Aubrey Plaza Net Worth: $3 Million
Plaza plays Lenore, a girl who likes much older men in the "Dirty Grandpa" movie. She meets Grandpa Dick on spring break and the two get involved.
The famously monotone, sarcastic actress got her big break playing the role of April Ludgate on the hit TV series "Parks and Recreation." She also voiced the role of Grumpy Cat in "Grumpy Cat's Worst Christmas Ever" and has appeared in a number of films, including "Life After Beth," "Addicted to Fresno" and "The Driftless Area." So far, her most successful film is "Funny People," which brought in $71.6 million worldwide at the box office.
Plaza's $3 million net worth is likely to grow in 2016, as she has two other films scheduled for release — "Joshy" and "Mike and Dave Need Wedding Dates" again starring alongside Efron.
Read: 20 Pets Like Grumpy Cat That Make Millions for Their Owners
Dermot Mulroney Net Worth: $9 Million
In "Dirty Grandpa," Mulroney plays the role of David Kelly, the workaholic son of Dick Kelly and father of Jason Kelly. Mulroney's resume includes nearly 100 projects, but he's probably best known for his work as Michael O'Neal in the 1997 film, "My Best Friend's Wedding," which grossed $299.3 million worldwide. Mulroney currently appears on the TV series "Shameless" and was in a number of movies during 2015, including "Truth," "Careful What You Wish For" and "Insidious: Chapter 3."
Make Your Money Work Better for You
Mulroney's net worth of $9 million will likely increase in 2016, as he has even more films in the works, including "The Gettysburg Address," "Sleepless Night" and "Lavender."
Zoey Deutch Net Worth: Unknown
Deutch takes on the role of Jason Kelly's spring break love interest, Shadia in "Dirty Grandpa." The emerging star is the daughter of director Howard Deutch and actress Lea Thompson. She previously starred in the film "Vampire Academy" and appeared on the TV shows "Ringer" and "The Suite Life on Deck."
In addition to the "Dirty Grandpa" movie, she has a number of other films in the works for 2016, including "The Year of Spectacular Men," "Before I Fall," "Everybody Wants Some," "Good Kids," "Why Him?" and "Vincent-N-Roxxy." Zoey Deutch's net worth is currently unknown, but will certainly rise this year due to this long list of projects.
'Dirty Grandpa' Trailer
The "Dirty Grandpa" trailer is already creating quite a buzz, as nearly 4 million people have watched it since October 2015.