How Rich Are Taylor Swift and These Other Celebrities Who Made Headlines in 2021?

6 min Read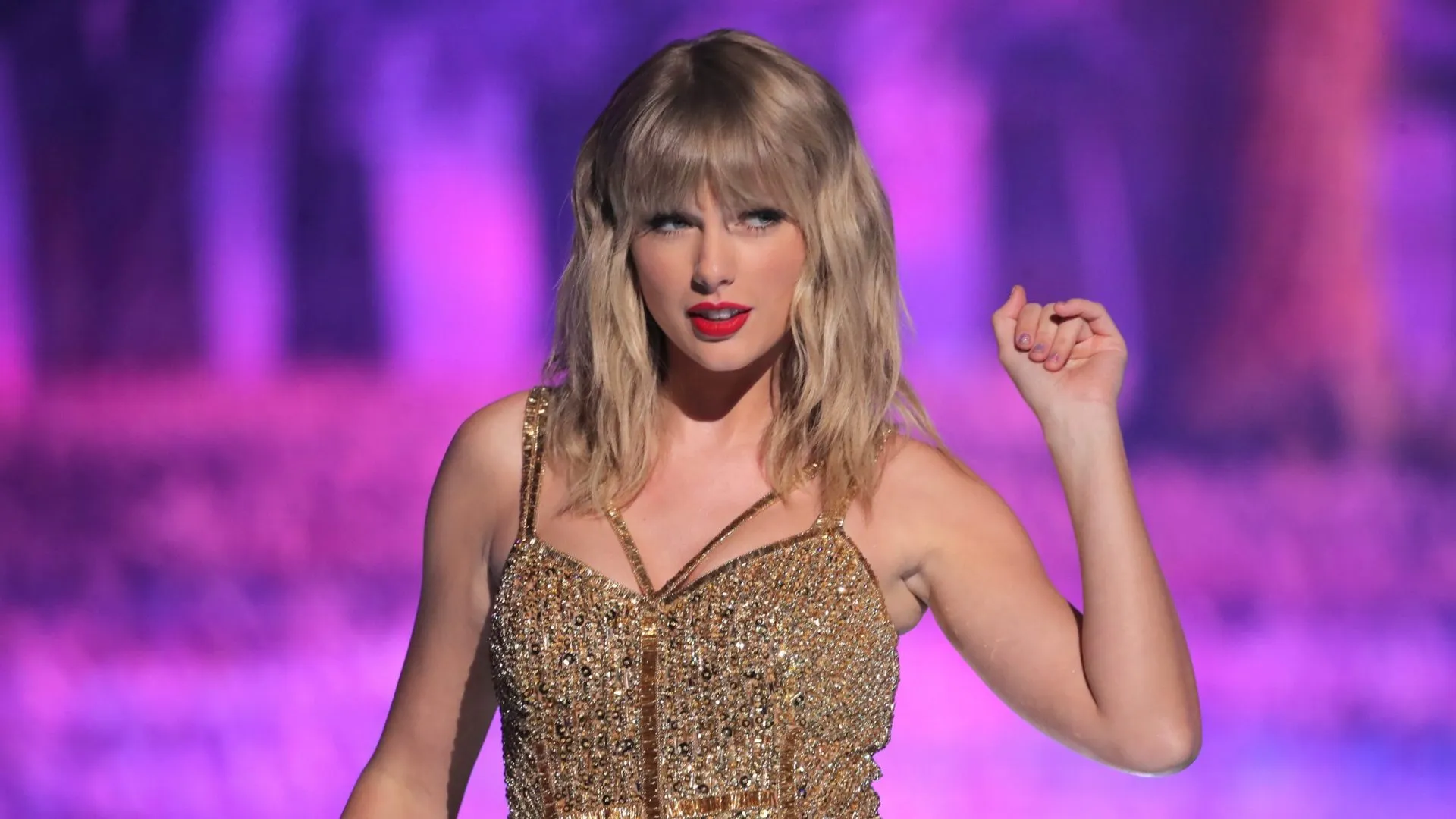 Celebrities spend a lot of time in the spotlight, but some years their star shines brighter than others. In 2021, plenty of these household names captivated audiences for far more than 15 minutes.
Take a Look: The Costly Divorces of Country Music Stars
Check Out: The Richest Celebrity From Every State
Some celebrities made headlines due to the craft that made them famous, while others were the talk of the town because of their very public private lives. Either way, both fans and foes are captivated by these stars and what they've been up to this past year.
In some cases, all the attention will likely give their career an even larger boost. However, others better hope there really is no such thing as bad publicity, as their 2021 activities could have a negative impact on their career.
If you haven't paid much attention to the tabloids this year, it's time to catch up on what you missed. Here's a look at several celebrities who made waves in 2021, along with net worth information from Celebrity Net Worth.
Make Your Money Work Better for You
JoJo Siwa
Known for her signature bows, Nickelodeon star JoJo Siwa came out as pansexual in April. The YouTube sensation went on to be the runner-up on season 30 of "Dancing With the Stars," where she and partner Jenna Johnson made history as the show's first same-sex pairing. Siwa's net worth is $20 million.
Read: 24 Celebrities Who Tried and Failed To Start New Careers
Taylor Swift
After Scooter Braun purchased the masters to Taylor Swift's first six albums in 2019 — he sold them in 2020 for as much as $450 million, according to Variety — she vowed to rerecord them. Two made their debut in 2021. She released her new version of "Fearless" in April, followed by "Red" in November. Upon its debut, the new "Fearless" soared to the No. 1 spot on the U.K. charts, serving as Swift's third chart-topping album in 259 days — breaking a record set by the Beatles 54 years ago. Her net worth is $400 million.
Later Fame: Samuel L. Jackson and 34 Other Celebrities Who Got Rich and Famous Later in Life
Adele
In October, Adele released "Easy On Me" — her first single in six years — and fans went wild. Upon its November release, her new album "30" became the top-selling record in the U.S. for 2021 in just three days, according to Billboard. She also became Vogue's November covergirl, where she spoke more about her personal life, including her divorce.
Meghan Markle
In March 2021, Meghan Markle and Prince Harry sat down with Oprah Winfrey for a shocking tell-all interview revealing why stepped down from their official duties with the royal family. Roughly three months later, she gave birth to the couple's second child, Lilibet "Lili" Diana Mountbatten-Windsor, on June 4.
A busy month, the Duchess of Sussex also released her first children's book, "The Bench," on June 8. Markle and Prince Harry have a combined net worth of $60 million.
Big Bucks: Celebrities Who Are Richer Than You Think
Make Your Money Work Better for You
Pete Davidson
"Saturday Night Live" star Pete Davidson entertains audiences weekly on the long-running show, but fans might actually be more interested in his colorful love life. In October 2021, he started dating Kim Kardashian, which came on the heels of a months-long relationship with "Bridgerton" star Phoebe Dynevor.
In recent years, Davidson has been linked to a string of beauties, including Kate Beckinsale, Margaret Qualley and Kaia Gerber — along with a 2018 engagement to Ariana Grande. His net worth is $8 million.
Take a Look: Jessica Simpson and 25 More Celebs Who Got Richer From Their Second Jobs
Kim Kardashian and Kanye West
After 6 1/2 years of marriage and four children together, Kim Kardashian and Kanye West revealed plans to divorce in February. However, the duo sparked rumors of a reconciliation in August, when she appeared at a listening event for his new album, "Donda," in a wedding dress.
Despite that, she appeared to be dating Pete Davidson in October, but West revealed his desire to get her back in a November speech at the L.A. Mission and an Instagram post two days later. Kardashian's net worth is $1.4 billion and West's is $6.6 billion.
Read Next: Businesses You Didn't Know Your Favorite Celebrity Owns
Jennifer Lopez and Ben Affleck
After breaking off their engagement, Jennifer Lopez and Ben Affleck parted ways in January 2004, but the couple reunited in 2021. Aptly nicknamed Bennifer 2.0, rumors of a reconciliation started in April and by July they were Instagram official.
From kissing on a yacht in Monaco to walking the red carpet for Affleck's film "The Last Duel" in Venice and canoodling all around Los Angeles, the jet-setting couple has had a very busy year. Lopez's net worth is $400 million, while Affleck is worth $150 million.
Check Out: 15 Highest-Grossing Actors of All Time
Make Your Money Work Better for You
Britney Spears
After spending 13 years legally controlled by her father, Britney Spears' conservatorship was officially terminated in November. In an Instagram, the pop star thanked her army of fans for starting the wildly popular #FreeBritney movement, which she credited as instrumental in the dissolution of the conservatorship.
Another seriously bright spot in her year, she got engaged to longtime boyfriend Sam Asghari in September. Spears' net worth is $70 million.
Ellen DeGeneres
In 2020, a Buzzfeed expose revealed a toxic work culture at her eponymous daytime talk show, and in May 2021, Ellen DeGeneres announced plans to end the show in 2022. The long-running talk show has aired more than 3,000 episodes over 19 seasons.
Also a noted real estate flipper, DeGeneres and wife Portia de Rossi sold their Montecito, California estate in 2021 for $55 million, while picking up three more multimillion-dollar properties in the same town, along with an $8.5 million home in Beverly Hills, California, according to the luxury real estate blog Dirt. DeGeneres' net worth is $500 million.
Travis Barker and Kourtney Kardashian
In January, a source confirmed to US Weekly that Blink 182 drummer Travis Barker and Kourtney Kardashian were dating. The couple went Instagram official in February and quickly debuted a whirlwind romance that had them packing on the PDA from Mexico to Italy.
Of course, globetrotting requires air travel, which notably sent Barker into the skies in August for the first time since surviving a 2008 plane crash. His net worth is $50 million, while Kardashian's fortune is valued at $65 million.
William Shatner
He rose to fame as Captain Kirk in the "Star Trek" franchise, and in 2021, William Shatner actually went to space. The 90-year-old actor became the oldest person to ever fly into space on Jeff Bezos' Blue Origin New Shepard rocket system in October.
Shatner's net worth is $100 million.
More From GOBankingRates
Make Your Money Work Better for You
About the Author