How Much 'The Magnificent Seven' Movie Cast Is Worth
Denzel Washington joins Chris Pratt and other stars in the film remake.
In 1960, Yul Brynner and Steve McQueen delighted audiences in the original version of "The Magnificent Seven." The anticipated Hollywood blockbuster opens Sept. 23 and features a brand-new cast of actors. Produced on a budget of $95 million, the film is expected to earn $150 million, with $49 million coming in opening weekend.
The movie holds true to the original plot, which sees an eclectic band of outlaw gunfighters coming together to defend an oppressed Old West village from ruthless thieves. However, while the original Seven battled bandits to defend a Mexican town, the new group is comprised of hired mercenaries trying to save an American town from an evil industrialist.
Here is a look at the new "The Magnificent Seven" cast, their careers and net worths.
In Theaters: This Is the Richest Star in 'Bridget Jones's Baby'
Denzel Washington Net Worth: $190 Million
Denzel Washington, who plays Chisolm in "The Magnificent Seven," has 55 acting credits dating back to 1977. Among them are leading roles in iconic films that achieved commercial success and near-universal critical praise, including "Malcolm X," "Philadelphia," "Glory" and "Training Day."
Washington got his big break in 1982 when he was cast as Dr. Philip Chandler in "St. Elsewhere." In the years that followed, he became one of Hollywood's highest paid actors. He won Academy Awards for "Glory" and "Training Day" and was nominated for four additional Oscars.
Washington's movies have earned more than $3.48 billion at the worldwide box office, with a staggering 20 films grossing at least $100 million and three pulling in more than $200 million. He is set to play Troy in "Fences," which is also due out in 2016, and Robert McCall in "The Equalizer 2," which is slated for release in 2017.
In "The Magnificent Seven," Washington is once again working with "Training Day" director Antoine Fuqua, as well as his "Training Day" co-star, Ethan Hawke.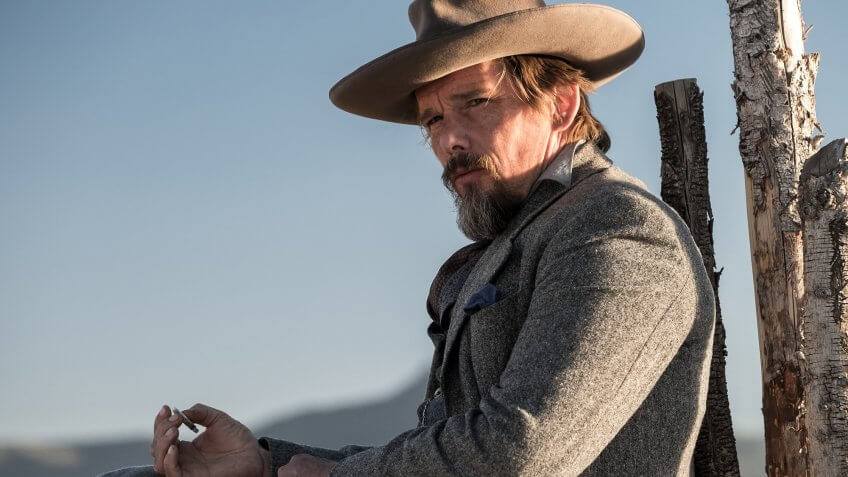 Ethan Hawke Net Worth: $55 Million
Ethan Hawke landed his first role in "Explorers" in 1985 when he was still a teenager. Hawke, who received an Oscar nomination for his supporting role in "Training Day," plays Goodnight Robicheaux in "The Magnificent Seven" remake.
Among his most celebrated movies are "Dead Poets Society," "Reality Bites" and "Boyhood." More recently, he appeared alongside Harry Potter star Emma Watson in "Regression." In all, Hawke's movies have earned more than $1.03 billion at the global box office. The star's upcoming projects include "24 Hours to Live" and "Valerian and the City of a Thousand Planets," which comes out in 2017.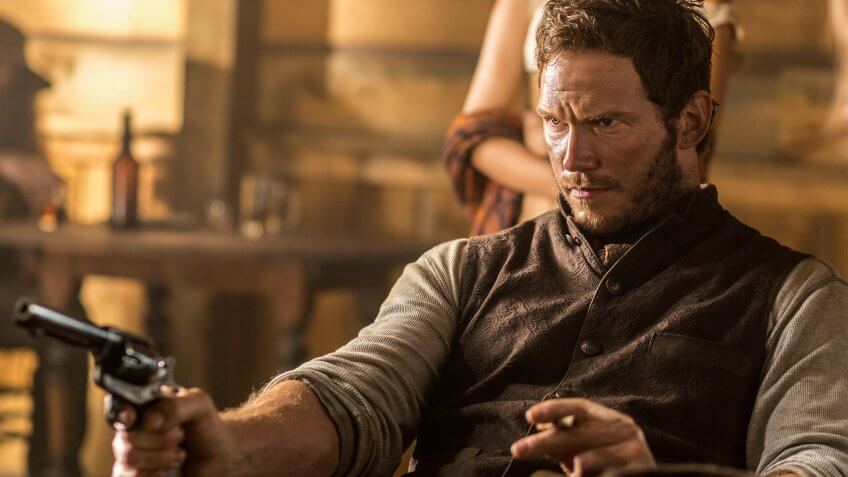 Chris Pratt Net Worth: $30 Million
One of Hollywood's top action stars of late, Chris Pratt plays Josh Faraday in "The Magnificent Seven." The actor has 44 credits dating back to 2000, including roles in the hit films "Moneyball" and "Zero Dark Thirty." He has also starred in box office juggernauts like "Jurassic World," which grossed $1.67 billion worldwide, "Guardians of the Galaxy," which earned $773.3 million and "The LEGO Movie," which pulled in $469.2 million. In all, Pratt's movies have earned more than $3.36 billion worldwide.
Pratt won an MTV Movie Award and was nominated for two others. He has four projects due out in the near future: "Passengers," "Guardians of the Galaxy Vol. 2," "Avengers: Infinity War" and an untitled "Jurassic World" sequel.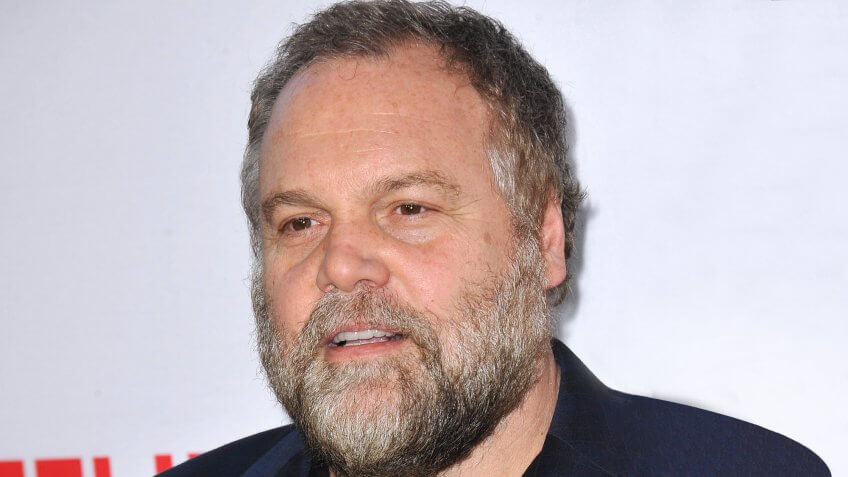 Vincent D'Onofrio Net Worth: $16 Million
Vincent D'Onofrio plays Jack Horne in "The Magnificent Seven." Although a few of D'Onofrio's nearly 100 acting credits date back to the early 1980s, including a part in "Miami Vice," his big break came in 1987 with the iconic role of Pvt. Leonard "Gomer Pyle" Lawrence in "Full Metal Jacket."
In 1998, D'Onofrio was nominated for an Emmy for his guest role on the show that sparked his small-screen career, "Homicide: Life on the Street." In 2001, he joined the cast of "Law & Order: Criminal Intent" as the brilliant but quirky Detective Robert Goren. He appeared in 141 episodes of the show, which ran for a decade.
Up Next: 7 Surprising Ways Money Affects Your Love Life
D'Onofrio has multiple projects due out in 2016 and 2017, including "Death Wish," "A Fall From Grace" and "Rings." He also plays the Wizard in the TV series "Emerald City," due out this year. "CHiPs" is set for release in 2017.
In 2015, D'Onofrio appeared as the legendary villain Kingpin on Netflix's "Daredevil." In a recent interview, the star confirmed that his popular character will be returning to the Marvel Cinematic Universe at some point in the future.
"The Magnificent Seven" remake has big shoes to fill, but it has recruited some of the most high-powered actors of this generation to occupy them. On Sept. 23, fans will be able to find out for themselves if the reboot stands up to the original, and producers will discover whether the box office haul was worth the investment.
Net worth figures are indicative of assets versus liabilities. All net worth figures are according to CelebrityNetWorth.com unless otherwise noted. Box office figures come from BoxOfficeMojo.com.