Who Are the Most Successful 'American Idol' Contestants?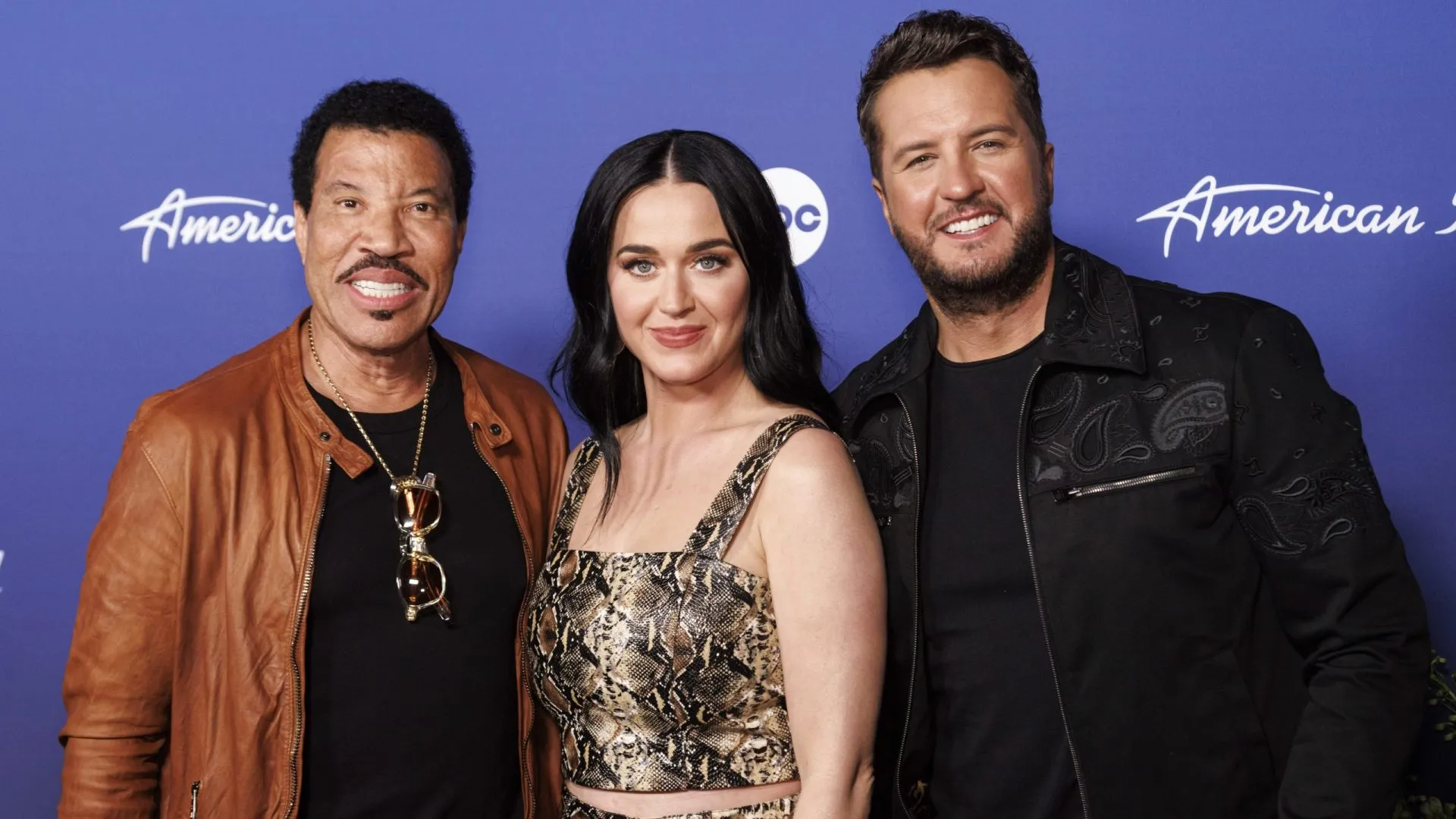 34. Kimberley Locke
Net worth: $500,000
Kimberley Locke placed third on the second season of "Idol" and kept singing after the show ended. Locke has had two albums on the Billboard Hot 200 chart and three No. 1 singles on the Dance Club Songs chart. In addition to singing, Locke works as a life coach and vocal coach, and has her own artist consulting company.
Locke also is the creator, executive producer and host of "What's Cooking With Kimberley?" – an online show that helps viewers toward "total wellness."
33. Danny Gokey
Net worth: $600,000
Fans remember season eight's Danny Gokey for his heartbreaking backstory: The singer lost his wife just a month before his "Idol" audition. Gokey went on to place third on the show and has since had a successful musical career. The three-time Grammy nominee is currently represented by Capitol Christian Music Group. Gokey is touring with the Jesus People Tour."
Make Your Money Work Better for You
32. William Hung
Net worth: $600,000
William Hung didn't make it past the audition round of "American Idol," but his rendition of Ricky Martin's "She Bangs" on the third season led him to achieve viral success. Hung appeared on-screen a couple of times after the show, including a cameo on "Arrested Development." He currently works as a professional motivational speaker and he told InTouch last year that he also is a professional poker player.
31. Blake Lewis
Net worth: $600,000
Blake Lewis finished second on season six of "Idol," losing to Jordin Sparks in the final round. Lewis went on to release the album "Audio Day Dream," which includes the single "Heartbreak on Vinyl." The song reached No. 1 on Billboard's Dance Club Songs chart. His second album, "Portrait of a Chameleon," was released in 2014, he released a live album in December 2017 and his latest album "Wanderlust Unknown" debuted in 2020.
30. Crystal Bowersox
Net worth: $600,000
Folk-rock singer Crystal Bowersox was the runner-up on season nine of "American Idol." Since then, she has performed with musical greats such as Joe Cocker, Harry Connick Jr. and Alanis Morrissette. Bowersox released the album "Hitch Hiker" in 2022 and begins a tour in March.
29. Justin Guarini
Net worth: $700,000
Justin Guarini finished second to Kelly Clarkson during the first season of "American Idol." Despite his movie career bombing with "From Justin to Kelly," he went on to release two albums, worked as a host for TV Guide Network and starred in numerous Broadway productions, including "American Idiot," "Romeo and Juliet" and "Wicked." Guarini also appeared as "Lil' Sweet" in the memorable Diet Dr. Pepper TV commercials and wrote the best-selling book "Audition Secrets." The creator of the "Unbreakable Confidence Method" & CEO of "Profit Under Pressure LLC," "he is heading to Broadway this May in "Once Upon a One More Time," a musical featuring the music of Britney Spears.
Make Your Money Work Better for You
28. Constantine Maroulis
Net worth: $750,000
Constantine Maroulis placed sixth on season four of "American Idol." Maroulis had been part of a touring production of "Rent" before doing the show, and he returned to his musical theater roots after his run ended. He has starred in Broadway productions of "The Best Little Whorehouse in Texas" (2006), "The Wedding Singer" (2006), "Jekyll & Hyde" (2013) and "Rock of Ages" (2009-10 and 2014). Maroulis then returned to music, releasing the album "Until I'm Wanted" in 2020. He is touring with "Foreigner's Journey" in 2023.
27. Lauren Alaina
Net worth: $800,000
Lauren Alaina finished second to Scotty McCreery on season 10 of "American Idol," but she's become a successful country star despite the loss. Her albums "Wildflower" and "Road Less Traveled" reached No. 2 and No. 3, respectively, on the Billboard Top Country Albums chart, and her song "What Ifs" reached No. 1 on the Hot Country Songs chart. Alaina was nominated for the 2017 CMA New Artist of the Year award and received the CMT Music Award for Breakthrough Video of the Year. Her third album, "Sitting Pretty on the Top of the World," followed in 2021.
Alaina had a big year in 2022. She was inducted into the Grand Ole Opry in February and signed with Big Loud Records.
26. Ace Young
Net worth: $1 million
Ace Young placed seventh on "American Idol" season five, and though his singing career fizzled after the show, he has found success as a songwriter. Young earned a Grammy nomination for writing the song "It's Not Over" for fellow "Idol" alum Chris Daughtry. He also appeared on Broadway in "Grease" (2008-2009) and "Hair" (2010). In 2013 he married Diana DeGarmo, the "Idol" runner-up in season three. In 2021, they co-starred in a virtual production of the musical "First Date," and in 2022, they teamed for "A Closer Walk with Patsy Cline," which merged DeGarmo's music with Young's comedy.
25. Tamyra Gray
Net worth: $1 million
Tamyra Gray placed fourth on season one of "American Idol" and has become a star on Broadway since the show ended. Gray performed in "Bombay Dreams" from 2004 to 2005, in "Rent" in 2007 and in "Once on this Island" in 2018. She also lends her talents to television, most recently appearing on an episode of "All Rise" in 2020 and "The Rookie" in 2021.

Make Your Money Work Better for You
24. Taylor Hicks
Net worth: $1 million
Taylor Hicks was the "American Idol" winner in 2006 during the show's fifth season. His debut single, "Do I Make You Proud," reached No. 1 on the Billboard Hot 100 chart, and he has had two albums on the Billboard Hot 200 chart. Hicks performed Las Vegas residencies in 2012 and 2013. In 2017, he released his first single in seven years, "Six Strings and Diamond Rings." He played several shows in the spring and summer 2022.
23. Fantasia Barrino
Net worth: $1 million
Season three winner Fantasia Barrino has been nominated for 12 Grammys and has won one. She performed at the 2019 Grammys as part of an Aretha Franklin tribute and has released six full-length albums, including a Christmas album in 2017. She currently hosts "Taylor Talks" with husband Kendall Taylor weekly on Facebook and Instagram. Barrino appeared as Celie in "The Color Purple" on Broadway in 2007, and she's playing the same role in the movie musical that co-stars Taraji P. Henson, Danielle Brooks and Ciara. Entertainment Weekly reported the film will be released in December.
22. Bo Bice
Net worth: $1.5 million
Bo Bice lost to Carrie Underwood during season four of "American Idol," but his music career continued. Bice released four albums and was the lead singer for Blood Sweat & Tears from 2013 to 2018. He also has appeared in commercials for Moe's Southwest Grill and Ford Motor Co.
21. Diana DeGarmo
Net worth: $1.5 million
Diana DeGarmo was runner-up on season three of the show and used her exposure to launch a successful singing and acting career. Her single "Dreams" reached No. 14 on the Billboard Hot 100 chart, and she has starred on Broadway in "Hairspray" (2006) and "Hair" (2010). DeGarmo also starred as Dorothy in the first national tour of "Oz." She released an EP, "Gemini," in September 2017 and released the album "Gemini" in 2019.
Make Your Money Work Better for You
20. James Durbin
Net worth: $1.5 million
Singer, songwriter and guitarist James Durbin placed fourth on the 10th season of "American Idol." After the show, he continued to tour alongside major musical acts such as Buckcherry, Evanescence, Drowning Pool and Steel Panther, as well as his own headlining shows. In March 2017, Durbin replaced Seann Nicols as the lead singer of Quiet Riot and left the band two years later. He released "The Beast Awakens" in 2021. His tour schedule for early 2023 includes both public and private events in Northern California.
19. Haley Reinhart
Net worth: $1.5 million
Haley Reinhart appeared on season 10 of "Idol" and came in third place. In 2012, her debut album titled "Listen Up!" reached No. 17 on the Billboard Hot 200 chart. In 2015, her single "Can't Help Falling in Love" hit No. 11 on Spotify's global viral chart and amassed over 57 million streams on the platform, according to her website. Reinhart's latest album "Lo-Fi Soul" was released in 2019, followed by the single "Roll the Dice" in 2021. She has a busy calendar early this year, appearing in concerts across the country.
18. Phillip Phillips
Net worth: $1.5 million
Phillip Phillips won "American Idol" in season 11, but it wasn't smooth sailing from there. In January 2015, Phillips sued the show's production company, stating the contracts he had to sign were "oppressive" and that he was manipulated into taking jobs he did not want. During the lawsuit, which wasn't settled until 2017, Phillips could not record new music. Once the lawsuit was behind him, Phillips released his third album, "Collateral," in January 2018. He debuted his latest single "Love Like That" in 2022(64).
17. David Archuleta
Net worth: $1.5 million
At just 16, David Archuleta advanced to the season seven finale and ultimately became the runner-up. His debut single, "Crush," reached No. 2 on the Billboard Hot 100 chart, and his debut self-titled album was certified gold. Archuleta has pursued acting in addition to music, and he starred in a Filipino TV series called "Nandito Ako" in 2012. Archuleta released his latest album "Therapy Sessions" in 2020.
Make Your Money Work Better for You
16. Josh Gracin
Net worth: $2 million
U.S. Marine Josh Gracin placed fourth on the second season of "American Idol" and continued to make music after completing his military service. His self-titled debut album was certified gold by the Recording Industry Association of America in 2005, and he released two more full albums and a six-track EP, "Nothin' Like Us, Pt. 1," in 2017. Following a break, he announced on Facebook last year that he was back to writing music and would be producing a triple album in 2023. The first single from the album, "You're On Fire," was released in February.

15. David Cook
Net worth: $2 million
Singer-songwriter David Cook auditioned for "American Idol" on a whim and ended up winning season seven. He has put out three full albums, and he released his latest EP, "The Looking Glass," in April 2021. Cook briefly starred in Broadway's "Kinky Boots" in 2018. He debuted a new single "TABOS" in April 2022.
14. Mandisa
Net worth: $3 million
Mandisa finished in ninth place during season five of "American Idol" and was infamously mocked by judge Simon Cowell about her weight during her time on the show. But the singer put that mocking in the past and has earned five Grammy nominations, winning once since getting voted off. Her latest album, "Overcomer: The Greatest Hits," was released in 2020, and her new book "Out of the Dark" hit shelves in March 2022.
13. Ruben Studdard
Net worth: $3 million
Ruben Studdard, aka "The Velvet Teddy Bear," beat out Clay Aiken to win the second season of "American Idol." Studdard has released seven albums. His most recent album, "Ruben Sings Luther," a tribute to Luther Vandross, was released in 2018 and a tour in support of the album followed.  This year, he is touring with Clay Aiken, the runner-up of his "Idol" season to mark the 20th anniversary of their "Idol" appearances. The tour kicks off in April.

Make Your Money Work Better for You
12. Kris Allen
Net worth: $3.5 million
Kris Allen beat Adam Lambert to take first place on season eight of "Idol." After his win, Allen put out four pop-heavy albums, but a car accident in 2012 nearly derailed his musical career. Fortunately, he was able to relearn how to play the guitar and released his fifth album, "Letting You In," in 2016. He also released a Christmas album that year. He debuted his most recent album "10" in 2019. Allen is appearing at a variety of small venues this spring, primarily on the west coast.
11. Scotty McCreery
Net worth: $4 million
Country star Scotty McCreery got his start on "American Idol," winning Season 10. His debut album, "Clear as Day," is certified platinum by the Recording Industry Association of America, and he's had nine songs on Billboard's Hot 100 chart, most recently including the single, "Damn Straight" in 2022. He embarked on a tour of the same name in January.
In December, Hallmark Movies & Mysteries debuted "Five More Minutes: Moments Like These," the second television movie inspired by his 2018 hit "Five More Minutes." He was an executive producer of the film.
10. Clay Aiken
Net worth: $4 million
Clay Aiken was the runner-up on season two of the show, and while he continued to pursue singing for a decade after it ended, he later switched gears in an attempt to start a political career. In 2014, he ran for Congress, and though he did not win the race in his home state of North Carolina, he ran again in 2022 and didn't advance out of the primary election.
9. Kellie Pickler
Net worth: $4 million
Kellie Pickler placed fifth on season five of "American Idol," but despite not making it to the finals after making it into the "American Idol" top 10, she's used her "Idol" fame to launch a wide-ranging career. Pickler has released four albums, won the mirror ball trophy on "Dancing With the Stars," voiced an animated character in the "VeggieTales" movie, launched a home goods line and starred in a CMT reality series. She also co-hosted the daytime talk show "Pickler & Ben" on CMT from 2017-2019 and has starred in several TV movies, most recently including "The Mistletoe Secret" and "Wedding at Graceland."
Make Your Money Work Better for You
8. Elliott Yamin
Net worth: $6 million
Elliott Yamin finished season five of "American Idol" in third place, and the show catapulted him from pharmacy-counter clerk to famous singer. He has released seven albums and performed with the funk band Philthy. Yamin will joined the Special EFX Allstars tour on select dates in 2022.
7. Chris Daughtry
Net worth: $8 million
Chris Daughtry ended in fourth place on "American Idol" during season five and went on to become a successful rock musician. He formed the band Daughtry, and its debut self-titled album became the fastest-selling rock album in Soundscan history, Rolling Stone reported. Daughtry has been nominated for four Grammys, and three of the band's albums have reached platinum or gold status. His most recent album, "Dearly Beloved," was released in 2021 and includes songs he wrote that reflect on the world events of 2020. A tour of the same name is ongoing.
Outside of his rock career, Daughtry starred as Judas in the TV movie "The Passion" and was a voice actor in the animated movie "Trollz."
6. Jordin Sparks
Net worth: $8 million
Jordin Sparks was only 17 when she won season six of "American Idol," making her the youngest winner in the show's history. Her debut single, "No Air," sold 4 million digital copies, Forbes reported. Sparks went on to release three full albums and had three top 10 hits on the Billboard Hot 100 chart. She also has dabbled in acting. Most recently, she released several singles in 2020, including "Homebody" and starred in the 2021 Hallmark Channel movie "A Christmas Treasure" and has been cast in the upcoming "The Inevitable Defeat of Mister and Pete" alongside Jennifer Hudson.
5. Katharine McPhee
Net worth: $14 million
Since finishing in second place in season five of "American Idol," Katharine McPhee has gained success in the singing and acting worlds. On the music front, she's released six albums and has had three singles on the Billboard Hot 100 chart. McPhee also has appeared on television and in film, with roles in "The House Bunny" and "Community," and starring roles in "Smash," "Scorpion" and most recently the Netflix series "Country Comfort." She also starred in the West End production of "Waitress."
Last year, McPhee and her husband, music producer David Foster, released a holiday album, "Christmas Songs." She also introduced another of her passions – jewelry – through her KMF Jewelry line.
Make Your Money Work Better for You
4. Jennifer Hudson
Net worth: $30 million
Jennifer Hudson's "American Idol" run ended arguably prematurely — she finished in seventh place on season 3. Her early ouster shocked fans, but Hudson bounced back quickly and now is one of the most successful people to have appeared on the show. Hudson won an Academy Award for best supporting actress for "Dreamgirls" in 2007 and has won two Grammys. Three of her albums have been in the top 10 on the Billboard Hot 200 chart. She also has served as a judge on "The Voice," played Aretha Franklin in the biopic "Respect" in 2021 and entered the crowded talk show field with "The Jennifer Hudson Show" in 2022.
3. Adam Lambert
Net worth: $35 million
Adam Lambert's glam-rock style made him stand out on season eight of "American Idol," despite his runner-up finish. After the show, Lambert released his first album, "For Your Entertainment," which was certified gold and featured the single "Whataya Want From Me," which earned him a Grammy nomination. His sophomore album, "Trespassing," went straight to No. 1 on the charts and sold 77,000 copies in its first week, Entertainment Weekly reported.
And he hasn't slowed down since. Today, Lambert has his hands on many projects, including performing with Queen. He told The San Diego Union-Tribune in late 2022 that he was working on his first musical and that he had contributed to the 2023 film documentary "Mad About The Boy – The Noel Coward Story."
2. Kelly Clarkson
Net worth: $45 million
In 2002, Kelly Clarkson won the first season of "American Idol," and her star has continued to rise since. Her singles "A Moment Like This," "My Life Would Suck Without You" and "Stronger (What Doesn't Kill You)" reached No. 1 on the charts. Even though "Idol" put her on the map, Clarkson is returning in March as a judge on the competitor show "The Voice" for its Season 23 and has helmed her daytime talk show, "The Kelly Clarkson Show," since 2019." She released her latest album, "When Christmas Comes Around…" in 2021.
1. Carrie Underwood
Net worth: $140 million
Carrie Underwood earned the title of "American Idol" during season four of the show. The win launched her country-pop career and has made her one of the richest country music stars. Since Underwood's victory on "Idol," she has racked up eight Grammy wins, sold 66 million records worldwide and has had 14 No. 1 songs on the Billboard Hot Country Songs chart. She also has launched her own line of activewear, Calia by Carrie Underwood. Underwood released her latest album, "My Savior" in 2021, followed by "Denim & Rhinestones" in 2022. This year, she is continuing her Las Vegas residency called "Carrie Underwood: Reflection."
More From GOBankingRates
Jennifer Taylor and Jami Farkas contributed to the reporting for this article.

BEFORE YOU GO
See Today's Best
Banking Offers