'Spy' Stars: Melissa McCarthy's Net Worth vs. Rose Byrne's Net Worth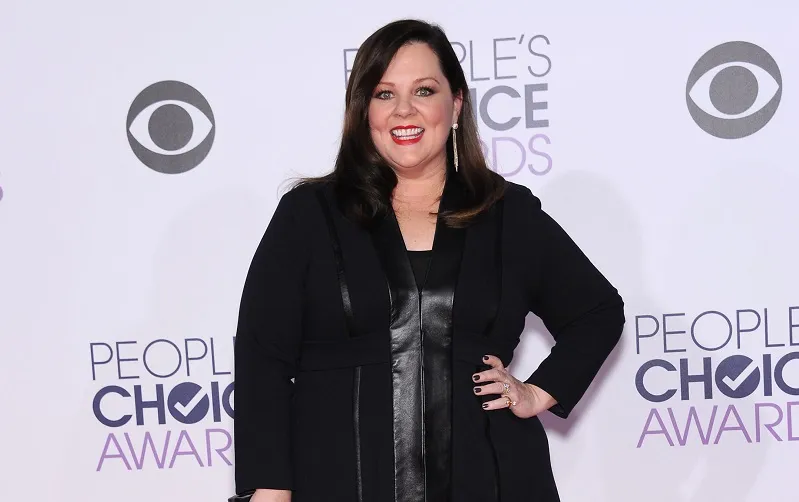 The part-comedy, part-action flick "Spy" hits theaters on Friday, June 5. The all-star cast consists of Hollywood heavyweights Rose Byrne, Jason Statham, Melissa McCarthy, Jude Law, Morena Baccarin and 50 Cent. It was written and directed by Paul Feig, who also directed "Bridesmaids" and "The Heat." Both of those movies had production budgets less than $45 million and raked in more than $150 million domestically, according to BoxOfficeMojo.com.
McCarthy's performance has so far been almost universally hailed as perhaps the best comedic performance of her big-screen career. Forbes and The Guardian are just a few publications that gave the movie and its leading actress stellar reviews.
According to Forbes, "Spy" cost $65 million to produce, but it might rake in an additional $100 million; Entertainment Weekly predicts the movie will gross $165 million at the box office. Although it's unclear how much the film's stars earned for their roles, you can bet the film's success will only add to their substantial net worths.
Make Your Money Work Better for You
Melissa McCarthy Net Worth: $20 Million
In "Spy," McCarthy's character, Susan Cooper, is a mild-mannered, desk-bound analyst for the CIA. The actress — who has an estimated net worth of $20 million, according to CelebrityNetWorth —  is no stranger to comedy. She struck Hollywood gold with "Bridesmaids," which earned her an Oscar nomination. McCarthy also received positive reviews for her roles in "Tammy" and "The Heat."
On television, McCarthy has a starring role in "Mike and Molly," which has been airing on CBS since 2010.  She also appeared on "The Jenny McCarthy Show" in 1997 and "Gilmore Girls" in 2000.  For McCarthy, 2016 is already well mapped out. The actress is involved in at least four projects that are in pre-production or are already filming, including "Ghostbusters," "Michelle Darnell" and two untitled projects.
Read: The Net Worths of Amy Schumer, Shailene Woodley and More
Rose Byrne Net Worth: $12.5 Million
CelebrityNetWorth reports Byrne's net worth at $12.5 million. In the upcoming movie, she plays Raina Boyanov, a Bulgarian arms dealer with an ice-cold personality.
Make Your Money Work Better for You
The native Australian made her Hollywood debut in "Dallas Doll" in 1994. Her role as Dorme in "Star Wars: Episode II — Attack of the Clones" catapulted her career to a new level. Since then, she has shown her range by appearing in comedies like "Get Him to the Greek" and "Bridesmaids," as well horror movies "Insidious" and "28 Weeks Later." Byrne has at least two films already lined up for 2016: "X-Men: Apocalypse" and "The Meddler."
Jason Statham Net Worth: $40 Million
Statham's character, Rick Ford, is surprisingly funny. The English actor is perhaps best known for his roles in action films, such as "The Transporter" and "The Expendables," but he also has a more comedic sign. Feig told Esquire he decided to cast Statham in "Spy" because he understands comedy. "In every movie, people pick up on [Statham's] good-natured ways. And I've known that he was funny ever since that first 'Crank' movie," said Feig.
Make Your Money Work Better for You
Statham has also starred in "Lock, Stock and Two Smoking Barrels," "Snatch" and "Cellular." The actor has a net worth of $40 million, according to CelebrityNetWorth.
Read: 'Fast and Furious 7': How Much Did Paul Walker and Vin Diesel Make?

Jude Law Net Worth: $45 Million
Law plays Susan Cooper's partner Bradley Fine in "Spy." According to Vanity Fair, this character "is clearly the film's James Bond proxy."
CelebrityNetWorth reports Law's net worth at a whopping $45 million, which is a believable amount. The actor has had an extraordinary career that earned him a slew of awards and nominations, including two Oscar and three Golden Globe nominations.
With 58 acting credits on IMDB, Law counts among his crowning achievements "Gattaca," "The Talented Mr. Ripley," "Cold Mountain," "Enemy at the Gates" and "Sherlock Holmes."  In 2016, he has a role in "Knights of the Roundtable: King Arthur" and in the TV mini-series, "The Young Pope."
Morena Baccarin Net Worth: $2 Million
Baccarin has a net worth of $2 million, according to CelebrityNetWorth. In "Spy," she plays Karen Walker, one of the agency's top spies who is as deadly as she is sexy.
She graduated from Juilliard, and her first television credit was "Firefly." Baccarin also appeared in "Still Life," "The O.C.," "Stargate SG-1" and "Heartland." But, she is best known as Jessica Brody on Showtime's "Homeland."
50 Cent Net Worth: $155 Million
Forbes reports 50 Cent's net worth is an outstanding $155 million in 2015, which mostly comes from his music, beverages, technology and clothing.
The rapper appears in "Spy" as himself, and he is no stranger to the camera. 50 Cent, whose name is Curtis Jackson, has starred in "Get Rick or Die Tryin'," "13," "Escape Plan" and the TV series "Power." Later this year, he is expected to appear in the film "Southpaw" with Rachel McAdams and Jake Gyllenhaal.
Photo credit: DFree / Shutterstock.com