Net Worths of 'American Idol' Alums Carrie Underwood, Kelly Clarkson and More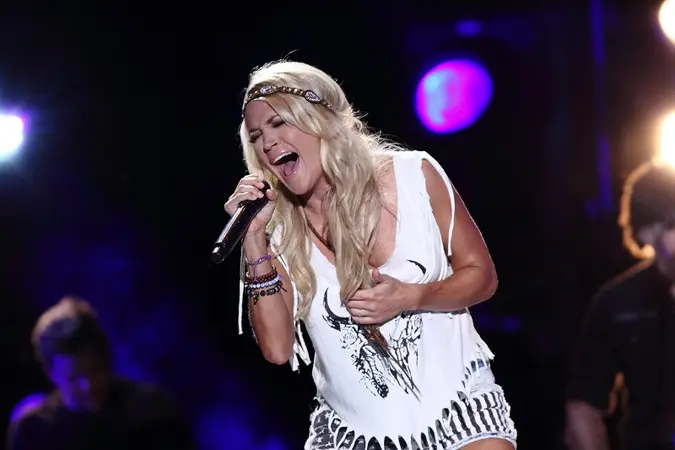 "American Idol," a Fox reality TV show, is drawing its curtains after its 15th and last season comes to an end in 2016. According to the New York Times, "Idol" was the No. 1 broadcast show for eight years and drew more than 30 million viewers per episode. In the last few years, however, ratings have suffered.
Even though its time has come, "Idol" isn't saying goodbye without producing its fair share of wealthy icons.
Read: The Secret to Success Behind 30 Millionaire Moms Like Jennifer Lopez and Carrie Underwood
The Richest 'American Idol' Contestants
Jennifer Hudson Net Worth: $20 Million
Oscar-winning singer and actress, Jennifer Hudson, got her start on "Idol" in 2004 where she ended up in seventh place in Season 3. Today, Hudson is one of the three richest "Idol" stars, with a net worth of $20 million, reports MarketWatch. On top of her riches, Hudson has won an Academy Award and a Golden Globe for 2006's "Dreamgirls," as well as a Grammy for her self-titled debut album in 2008.
Kelly Clarkson Net Worth: $28 Million
Kelly Clarkson, the first "Idol" winner, is still among the show's most successful contestants; she has a net worth of $28 million, according to MarketWatch. Clarkson got her start on the show's first season, after which she had numerous No. 1 hits on the Billboard charts, including "A Moment Like This," "My Life Would Suck Without You" and "Stronger (What Doesn't Kill You)." Her latest album, "Piece By Piece," reached the top spot on the Billboard charts, making it her third No. 1 album. Clarkson also has three Grammy awards under her belt.
Carrie Underwood: $70 Million
The show's biggest success, Carrie Underwood, competed during the show's fourth season. After winning the competition in 2005, she went on to sell about 15 million albums, reports the New York Times. She has also won seven Grammys. Some of her hits include "Inside Your Heaven," which reached the top of the charts in 2005, and "Before He Cheats."
Make Your Money Work Better for You
How Much Ryan Seacrest and Simon Cowell Are Worth
Some of the judges and the show's host also received fame and fortune thanks to "Idol." Ryan Seacrest, the current host of "Idol" who will return in the show's last season, earned $65 million, reported Forbes in 2014. According to CelebrityNetWorth, Seacrest's net worth is estimated at $300 million. He adds to his paycheck as a businessman and the owner of a clothing line, Ryan Seacrest Distinction, and his production company, Ryan Seacrest Productions.
Former "Idol" judge, Simon Cowell, is worth even more than Seacrest. CelebrityNetWorth lists Cowell's net worth at $550 million. Although Cowell left "Idol" around 2010 to join the U.S. version of "The X Factor," he's well known for his stint on "Idol" as the harshest judge.
Photo credit: Larry Darling/Flickr.com