'Ice Age: Collision Course' Hits Theaters, Cast Makes Millions
See Jennifer Lopez's net worth and more as 'Ice Age' premieres.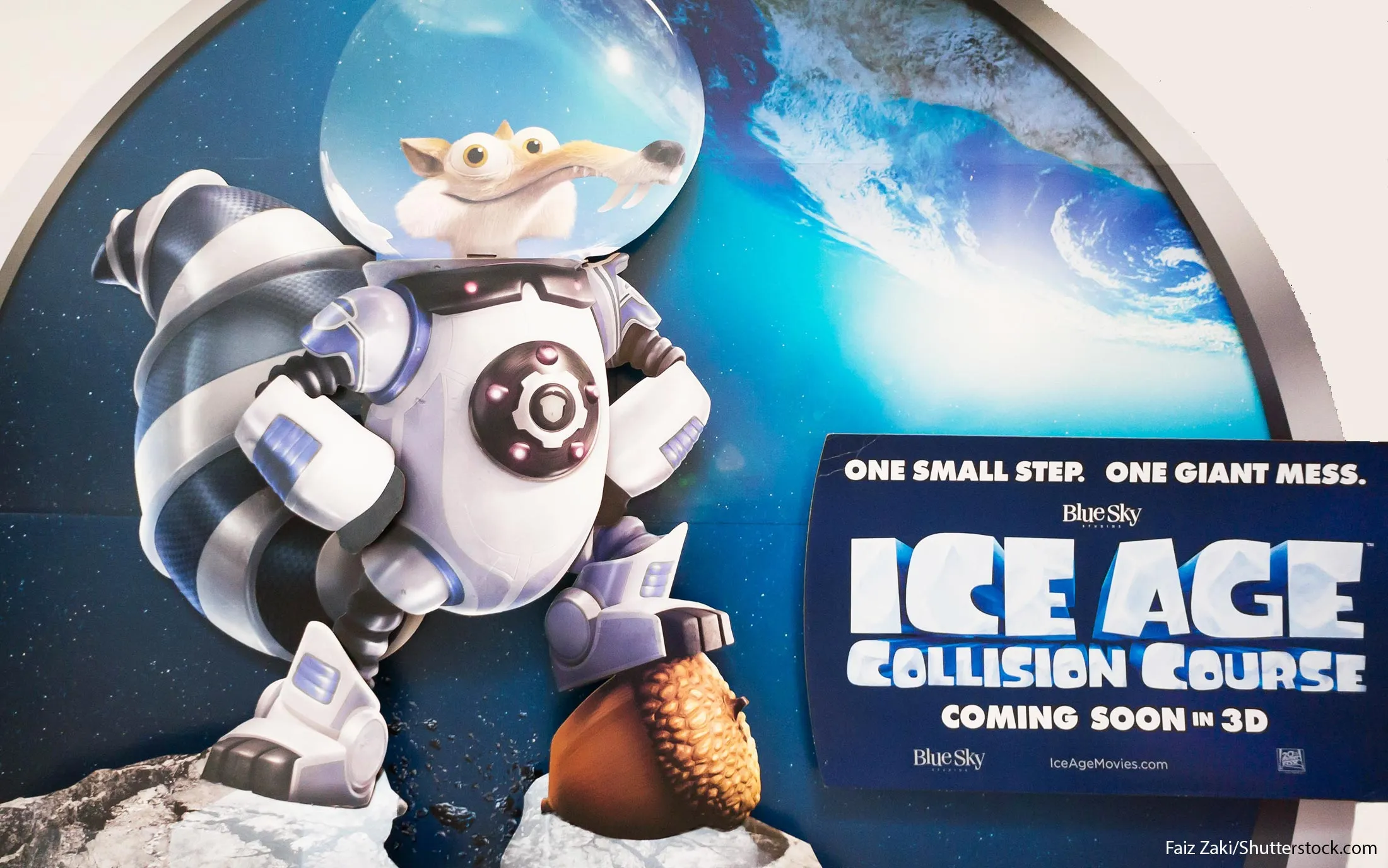 "Ice Age: Collision Course," the fifth installment in the Ice Age movie franchise, hits theaters July 22. In it, you'll find Manny, Diego and Sid as they band together with Buck to stop a meteor from destroying the world. Here's a look at the film franchise and the actors that make it happen.
The Ice Age Film Franchise Earnings
Since 2002, the Ice Age movies have captured the hearts of young audiences. The debut film "Ice Age" grossed $383.3 million worldwide, according to Box Office Mojo, with followup sequels seeing greater success. The more recent "Ice Age: Continental Drift," for example, brought in $877.2 million. In all, the film series has earned $2.9 billion.
In Theaters: Then and Now — 'Ghostbusters' Bill Murray and Melissa McCarthy Net Worth
Jennifer Lopez Net Worth: $320 Million
Entertainment diva Jennifer Lopez voices Shira in "Ice Age: Collision Course." The multitalented star has a varied career that includes acting, singing, dancing, fashion design and TV production, though she is best-known for her music. "All I Have" and "Ain't It Funny" are a few of the pop singer's No. 1 hits on the Billboard charts.
Make Your Money Work Better for You
Since the 90s, J-Lo has starred in a number of films, from the 1997 "Anaconda" to 2000's "The Cell" and 2015's "The Boy Next Door." She's also held numerous roles in television, appearing in "Shades of Blue" and on "American Idol." Lopez's net worth is $320 million.
Ray Romano Net Worth: $130 Million
Since the original "Ice Age" film, Ray Romano has voiced Manny. The actor is best known for his comedy show "Everybody Loves Raymond," which ran for nine seasons and earned numerous accolades, including three Primetime Emmy awards.
The actor has his roots in stand up and television acting. Between 2012 and 2015, he appeared as Hank Rizzoli in "Parenthood." Romano's net worth is $130 million.
Denis Leary Net Worth: $25 Million
Denis Leary plays Diego in the Ice Age film franchise. A writer and actor behind "Sex&Drugs&Rock&Roll," Leary has a net worth of $25 million. He is also known as the star and co-creator of the TV show "Rescue Me." He's appeared in numerous movies, like Marc Webb's "The Amazing Spider-Man."
Make Your Money Work Better for You
John Leguizamo Net Worth: $25 Million
Comedian turned actor John Leguizamo voices Sid in "Ice Age: Collision Course." Born in Colombia, his family emigrated to the U.S. when he was 4 years old. Raised in Queens, NY., Leguizamo worked the New York comedy club circuit, eventually landing a role in a 1984 episode of "Miami Vice."
Since then, Leguizamo has held numerous big-screen roles, such as on "Moulin Rouge!" He was nominated for a Golden Globe for the cult film "To Wong Foo, Thanks for Everything! Julie Newmar." Leguizamo's net worth is $25 million.
Jesse Tyler Ferguson Net Worth: $16 Million
Jesse Tyler Ferguson is most famous for playing Mitchell Pritchett on "Modern Family." For that role, he's been nominated five times for a Primetime Emmy. Offscreen, the actor returns to Broadway for Becky Mode's "Fully Committed," for which he will star as the show's 40 characters. Ferguson's net worth is $16 million.
Make Your Money Work Better for You
Melissa Rauch Net Worth: $8 Million
In "Ice Age: Collision Course," Melissa Rauch voices Francine. The actress is best known as Bernadette Rostenkowski on "The Big Bang Theory." She was a stand-up comedienne in the New York City circuit for several years. Most of her work has been on TV, but she held a small role in "I Love You, Man" and appeared in "Delirious." Rauch's net worth is estimated at $8 million.
Adam DeVine Net Worth: $3 Million
Adam DeVine hit comedy gold on the small screen when he picked up stints on Comedy Central's "Workaholics" and a more recent, recurring role on "Modern Family." The actor has also hit the big screen, appearing in "Pitch Perfect" and "The Intern." He voices Julian in "Ice Age: Collision Course." DeVine's net worth is $3 million.
'Ice Age: Collision Course' Movie Trailer
Net worth figures are indicative of assets versus liabilities. All net worth figures are according to CelebrityNetWorth.com unless otherwise noted.