Norman Reedus' Net Worth & Emily Kinney's Net Worth: Stars of 'The Walking Dead' Combined Net Worth at $10M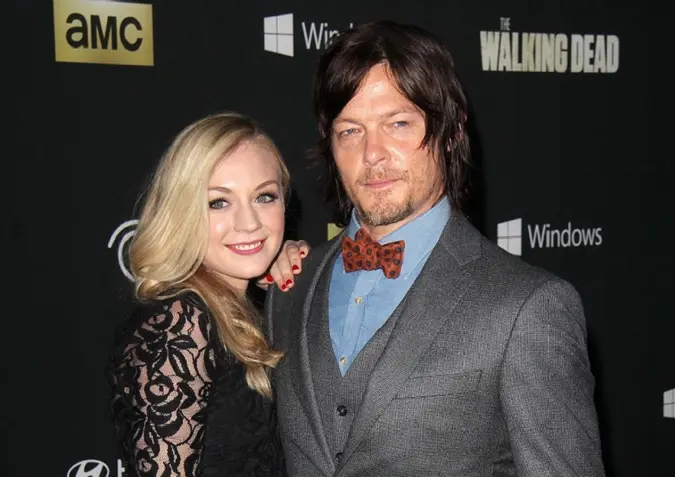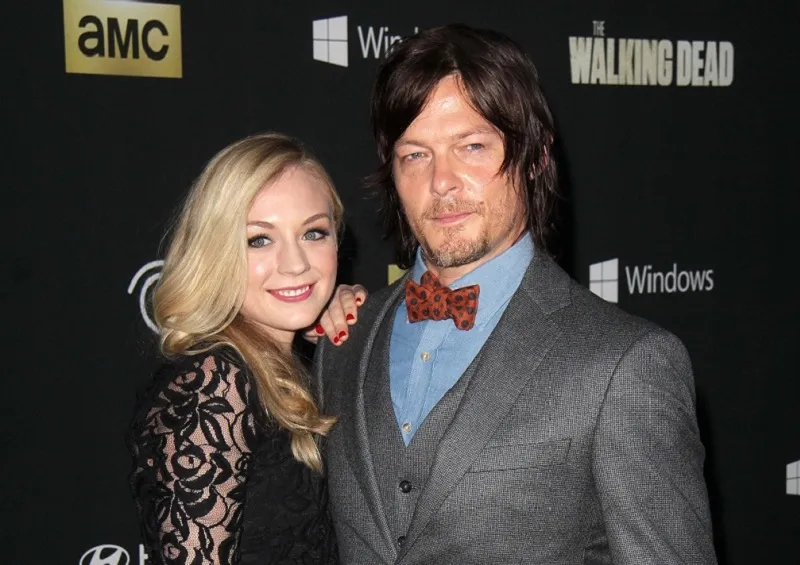 Ever since "The Walking Dead" Season 5 finale in March, Season 6 spoilers and speculations have run rampant online.
On Wednesday, the rumor mill was aflutter with news of former co-stars Norman Reedus and Emily Kinney finding love on set.
Us Weekly reported that Reedus — who currently plays Daryl Dixon on the AMC hit show — has a newly budding romance with former "The Walking Dead" co-star Kinney, whose character Beth was killed off in 2014.
While it was all quickly put to bed by a rep from Reedus, the two actors have yet to offer their own comments as of press time.
Whether you believe the rumor or denial, we thought it'd be fun to compare the two stars and their net worths. Together, they are worth close to a cool $10 million.
Norman Reedus Net Worth: $8 Million
Probably best known for his role as fan-favorite zombie tracker and hunter Daryl Dixon, Reedus' career dates back to 1997. Prior to "The Walking Dead," Reedus appeared in the cult hit "The Boondock Saints" in 1999 as well as its sequel "The Boondock Saints II: All Saints Day" in 2009.
Up next for Reedus include drama "Sky," heist crime drama "Triple 9" and sci-fi thriller "Air."
According to CelebrityNetWorth, Reedus earns $80,000 per episode for "The Walking Dead," and his net worth currently sits at $8 million.
Emily Kinney Net Worth: $1.5 Million
Kinney's net worth of $1.5 million isn't surprising given her relative newcomer status in Hollywood and the silver screen. Though she has TV credits to her name starting in 2007, Kinney really got her big break playing Beth Greene on "The Walking Dead." Prior to the hit show, she could be seen in short stints on "Law & Order: Criminal Intent" and "The Good Wife."
Make Your Money Work Better for You
Kinney is also a singer-songwriter. In 2011, she released her first EP "Blue Toothbrush." Two years later, she released her second EP, "Expired Love." She also starred in Broadway's "Spring Awakening" as Anna.
Most recently, Kinney has guest starred on The CW's "The Flash" and the now-canceled "Forever."
While nothing has yet been confirmed by AMC, past premiere dates suggest that "The Walking Dead" Season 6 will premiere in October 2015.
Photo credit: s_bukley / Shutterstock.com