25 Rich and Successful People Who Went To Community College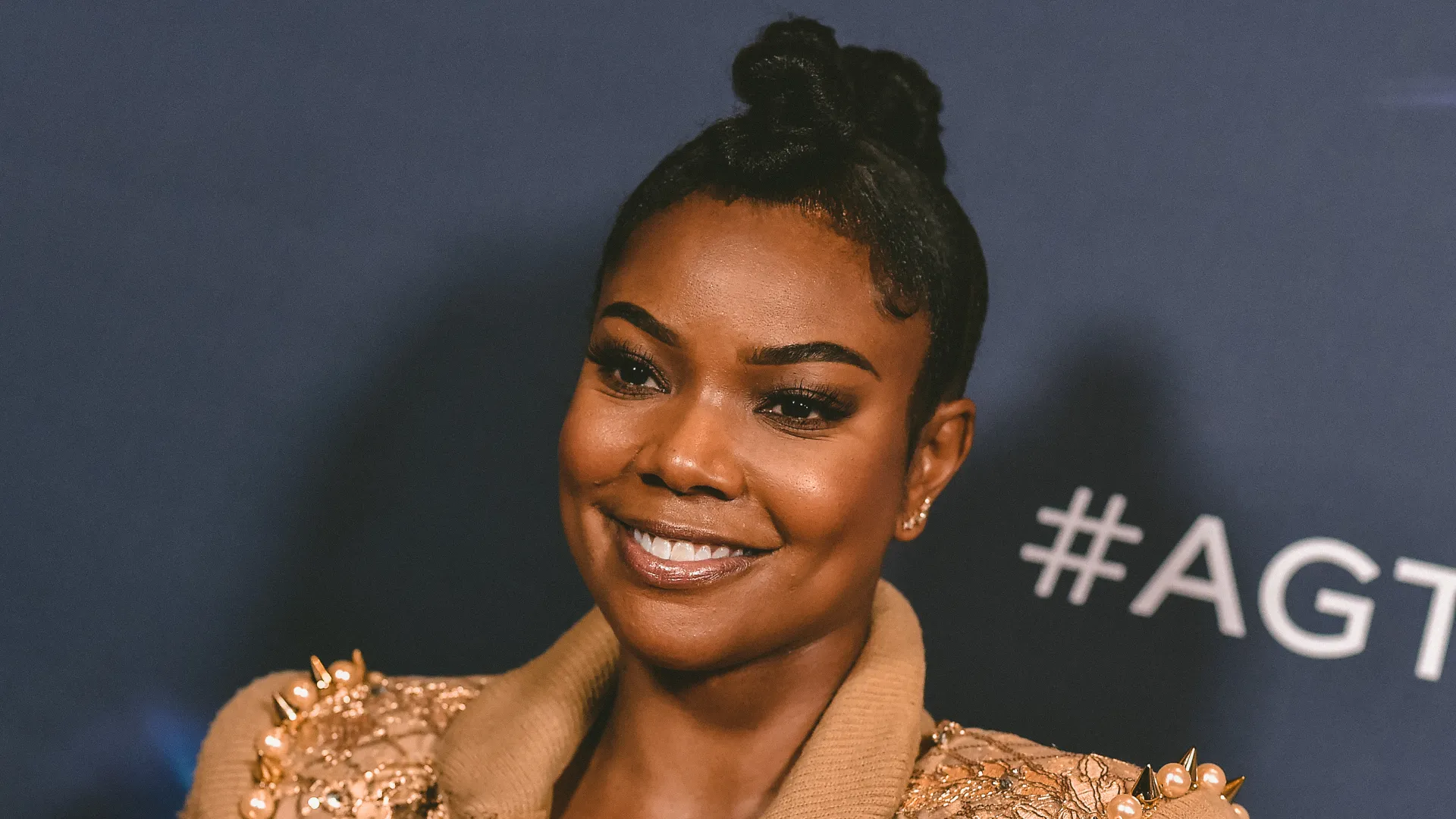 Not all successful people get their start in the halls of Harvard or at some other storied Ivy League institution. Indeed, some people who attend community college go on to become popular politicians, award-winning authors or just plain rich people dominating the field of their choice — whether it be a gridiron or a boardroom.
Some of these community college attendees finished a two-year program; others transferred early; and still others left school before earning a degree, often to seek success in their chosen field.
Here are 25 successful community college graduates and attendees who started small but made it big.
Last updated: October 7, 2020
Tom Hanks
Despite a less-than-stellar high school record, Tom Hanks was able to get his start as a student at Chabot Community College in Hayward, California. Hanks later transferred to California State University in Sacramento before ultimately dropping out. But he still credited Chabot with much of his current success.
"That place made me what I am today," he wrote in The New York Times. Hanks is an Oscar winner with two Academy Awards for his roles in "Philadelphia" and "Forrest Gump."
Halle Berry
Halle Berry's star power was evident from the start. As a teen, the Ohio native participated in several pageants. She eventually earned the crown as Miss Ohio, which led to a first runner-up title in the 1986 Miss U.S.A. competition and a run for Miss World, according to Essence.
Before setting her sights on a career in modeling and acting, Berry briefly flirted with academia as a student at Cuyahoga Community College in Cleveland, studying broadcast journalism, according to Biography.
Make Your Money Work Better for You
Morgan Freeman
Academy Award winner Morgan Freeman went to Los Angeles City College, but community college wasn't his only option. Freeman turned down a scholarship to study acting at Jackson State University in his native Mississippi to serve as a mechanic in the U.S. Air Force.
In an interview with Jimmy Kimmel, Freeman said he was only enrolled at LACC for "about 20 minutes," but credited a voice and diction instructor at the school for helping him develop his trademark delivery.
Jessica Chastain
A two-time Academy Award nominee, Jessica Chastain made a name for herself with starring roles in hit films like "The Help" and "Zero Dark Thirty."
Before she was famous, Chastain dropped out of high school and enrolled in Sacramento City College, according to the California Community Colleges Chancellor's Office (CCCCO). She joined the school's drama program and eventually went to Julliard on a scholarship funded by Robin Williams.
Steve Wozniak
After spending a year at the University of Colorado in Boulder, Steve Wozniak transferred to De Anza Community College in Cupertino, California. He lived with his parents for a year, before transferring to Berkeley, according to the Independent.
Wozniak spent a year at Berkeley, before taking 10 years off. During this time, he started Apple with Steve Jobs, who also briefly attended De Anza Community College, according to the CCCCO. He left Apple in 1985 and graduated from Berkeley in 1986.
George Lucas
George Lucas graduated in 1967 as a film major with a bachelor's degree from the University of Southern California School of Cinematic Arts. But Lucas first attended Modesto Junior College, according to the CCCCO.
The "Star Wars" creator put his education to good use and became one of Hollywood's most influential and lucrative figures in the science fiction genre.
Make Your Money Work Better for You
Billy Crystal
Billy Crystal is an alumnus of both "Saturday Night Live" and Nassau Community College in Garden City, New York. Crystal originally attended Marshall University in West Virginia on a baseball scholarship, but the program was placed on hiatus. He switched to classes at Nassau, then later graduated with a bachelor's degree in fine arts from New York University, reported Biography.
Queen Latifah
As a rapper, artist, actress, entrepreneur and TV show host, Queen Latifah has found success in many areas.
She was enrolled at Borough of Manhattan Community College, but soon signed with Tommy Boy Records to release her debut album, "All Hail the Queen," in 1989. The record, which included the tracks "Ladies First" and "Wrath of My Madness," earned critical and commercial success.
Clint Eastwood
Academy Award winner Clint Eastwood can look back on a long career as one of Hollywood's most famous actors. But if he had finished college, he might have made a name for himself on Wall Street instead of Hollywood Boulevard.
In the early 1950s, Eastwood was a student at Los Angeles City College as a business major, where he attended on the G.I. Bill, according to Turner Classic Movies. He never graduated, but within a decade he became a bankable, up-and-coming Western movie star before moving behind the camera in later years.
Jim Sinegal
As co-founder of Costco Wholesale Corp., one of Jim Sinegal's mantras was keeping costs low. The same might have been true when he chose to attend San Diego City College before earning a business degree from San Diego State University.
Sinegal held other executive roles in the retail industry before becoming one of the most successful entrepreneurs minted by a community college. Although Sinegal earned a relatively modest salary of $350,000 for several years before stepping down as Costco CEO, he'd clearly learned the secrets of successful people.
He retired from the Costco board of directors in 2018, but remains active on the boards of several other organizations and owns Sinegal Estate Winery with one of his sons in Napa Valley, California.
Make Your Money Work Better for You
Beverly Cleary
A best-selling children's author, Beverly Cleary is best known for the "Ramona" series. Named a Living Legend by the Library of Congress in 2000, her books have been published in 28 languages.
Before penning dozens of beloved children's books, Cleary attended Chaffey College in California for two years. She transferred to Berkeley, and ultimately earned a master's degree in library science at the University of Washington, according to the CCCCO.
Aaron Rodgers
NFL quarterback Aaron Rodgers was drafted from the University of California in 2005, but his college playing career began at Butte College in Chico, California. He didn't garner any scholarship offers from Division I universities out of high school, so he signed on with the Butte Roadrunners before moving on to U.C. Berkeley. From there, he didn't graduate from college, instead opting to enter the NFL draft.
Rodgers earned a Super Bowl title with the Green Bay Packers, and he pads his NFL paycheck with high-profile endorsement deals.
Guy Fieri
This restaurateur and Food Network superstar attended two California community colleges, American River College and College of the Redwoods in California, before earning a bachelor's degree in hospitality management from the University of Nevada, Las Vegas, according to the CCCCO.
Fieri, who hosts "Diners, Drive-Ins and Dives" has put that degree to work, launching several restaurant concepts.
Gabrielle Union
She started college at the University of Nebraska, but after becoming homesick, Gabrielle Union transferred to Cuesta College — in Central California — to be closer to family, according to the CCCCO. Union ultimately transferred to UCLA, where she graduated with a degree in sociology.
Today, Union has more than 80 acting credits to her name, including the films "Bring It On," "Bad Boyz II" and "10 Things I Hate About You." She currently stars on the television series "L.A.'s Finest."
Make Your Money Work Better for You
Jim Belushi
Both Jim Belushi and his brother John went to the College of DuPage in Illinois, where they are among the community college's most famous alumni. The brothers both graduated from the institution before joining The Second City comedy theater. John died at 33, after earning fame on "Saturday Night Live" and in movies, including "Animal House" and "The Blues Brothers."
In 2014, DuPage renamed its theater facility the Belushi Performance Hall after the brothers. Belushi went on to earn a degree in speech and theater arts from Southern Illinois University, Carbondale before pursuing a performing career that also included a stint on "SNL."
Annette Bening
Before she was famous, actress Annette Bening honed her craft at San Diego Mesa College, where she studied dramatic arts, according to the CCCCO. She eventually transferred to San Francisco State University, before moving to New York to pursue her career.
A four-time Academy Award nominee, Bening has starred in many hit films, including "The Kids Are All Right" and "American Beauty."
John Madden
A name synonymous with football, John Madden is one of the most successful coaches in NFL history. He was also an NFL commentator until 2008 and gave his name to the wildly popular Madden NFL video game series.
Madden also played football at the College of San Mateo in California, before ultimately earning both a bachelor's and master's degree from Cal Poly San Luis Obispo, according to the CCCCO. Additionally, he began his coaching career at Allan Hancock College in Santa Maria, California.
Arnold Schwarzenegger
Arnold Schwarzenegger didn't utter his famous catchphrase "I'll be back" after his stint at Santa Monica College in the 1970s, where he once studied English, according to the college alumni newsletter.
However, the bodybuilder who went on to become a movie star (and later, governor of California) made up for his lack of higher education when he earned a bachelor's degree in business and international economics from the University of Wisconsin-Superior in 1979.
Make Your Money Work Better for You
Eddie Murphy
Eddie Murphy's quick rise to stardom left little time for collegiate studies. Just a few years out of high school, the famous funnyman landed a spot as a featured player on "Saturday Night Live" and became an audience favorite.
Like Billy Crystal, Murphy spent his college career as a student at Nassau Community College. But his stint lasted just two weeks, according to Newsday.
Teri Hatcher
Another alumna of De Anza College, then-budding actress Teri Hatcher studied mathematics and engineering at the school, according to IMDB. Hatcher dropped out to appear in "The Love Boat" TV series as a showgirl. That role helped Hatcher later land well-known parts like Lois Lane in the '90s show "Lois and Clark: The New Adventures of Superman" and Susan Mayer on the huge TV hit "Desperate Housewives."
Albert Pujols
With more than 650 home runs under his belt, Major League Baseball player Albert Pujols seems headed for the Hall of Fame. The slugger was drafted by the St. Louis Cardinals in 1999 after a short stint at Kansas City's Metropolitan Community College-Maple Woods.
He spent 11 years at first base for the Cardinals, earning three National League Most Valuable Player titles and two World Series rings. Pujols moved on to the Los Angeles Angels in 2012 and still commands a healthy salary of $28 million per year.
Amy Tan
Author Amy Tan, whose best-selling books include "The Joy Club" and "The Kitchen God's Wife," started her post-secondary education at Linfield College in Oregon, according to The New York Times.
She left Linfield to follow her boyfriend — who became her husband — to San Jose, California, where she attended San Jose City College. Tan went on to earn a bachelor's degree, with a double major in English and linguistics, and a master's degree in linguistics, both from San Jose State University.
Make Your Money Work Better for You
Jeremy Renner
Jeremy Renner has made a name for himself as one of Hollywood's biggest stars. A two-time Oscar nominee, he's been recognized for his work on "The Hurt Locker" and "The Town."
Renner attended Modesto Junior College, where he gave several different fields a try, including computer science, criminology and psychology, according to the CCCCO. He found his place after signing up for a drama class at the school. Today, he credits his time on campus as a major launching pad for his success.
John Walsh
John Walsh is known to millions of viewers as the longtime host of "America's Most Wanted" and TV's most famous crime-stopper. Currently, he co-hosts "In Pursuit With John Walsh" on Investigation Discovery.
A New York native, Walsh attended Cayuga Community College and later transferred to and graduated from the University at Buffalo.
Sarah Palin
Sarah Palin, former Republican vice presidential candidate and former governor of Alaska, actually attended five different schools — one of them twice — during her academic years. Palin was a student of two community colleges, North Idaho College and Matanuska-Susitna College in Alaska, according to CBS News.
She later graduated in 1987 from the University of Idaho with an undergraduate degree in journalism.
More From GOBankingRates
Charlene Oldham and Laura Woods contributed to the reporting for this article.
All net worth data is via Celebrity Net Worth and is accurate as of October 7, 2020.

BEFORE YOU GO
See Today's Best
Banking Offers