See the Richest Oscar Nominees to Never Win an Award
These stars don't need an Oscar to make money.
Featureflash Photo Agency / Shutterstock.com
The 90th Academy Awards kick off March 4, 2018, and celebrate years of safe bets, monumental upsets and unlikely underdogs. For some celebrities, it marks another awards season without an Oscar to show for strong performances at the box office. Missing out on the famed Oscar statuette doesn't just mean these celebrities are going home empty-handed. It could mean they're missing out on potential pay increases for future films.
Still, some stars have managed to make millions without winning Hollywood's ultimate prize.
Click through to see the richest nominees who didn't win, and find out the net worths of all the 2018 Oscar nominees.
1/20
Featureflash Photo Agency / Shutterstock.com
1. Jessica Chastain
Net worth: $20 million
Jessica Chastain has been acting consistently since her work on TV shows like "ER," but she's been on the cusp of superstar status for a while now. In 2011 and 2012, she had consecutive brushes at the Oscars. Her roles as Celia Foote in "The Help" and Maya in "Zero Dark Thirty" showcased her impressive range across tear-jerking dramas and hard-edged war flicks, but they didn't manage to make her an Oscar winner.
See the net worths of the Golden Globes nominees — Chastain was nominated for "Molly's Game."
2/20
Featureflash Photo Agency / Shutterstock.com
2. Gary Oldman
Net worth: $40 million
From punks to wizards and little people, Gary Oldman disappears into just about every role that comes his way. Paste magazine called his lack of Academy recognition for his breakout role in 1986's "Sid and Nancy" one of the biggest snubs of all time, but that was just the beginning.
Oldman was nominated for his second Oscar this year for Best Actor in a leading role in "Darkest Hour." He was previously nominated in the same category for 2011's "Tinker Tailor Soldier Spy."
Maybe this year he will finally become a winner and can enjoy a financial boost in his career thanks to it.
3/20
Featureflash Photo Agency / Shutterstock.com
3. Annette Bening
Net worth: $48 million
Annette Bening doesn't lack Oscar nominations or losses. In fact, she's got four of each thanks to "The Grifters," "American Beauty," "Being Julia" and "The Kids Are All Right."
The 58-year-old actress clearly doesn't lack critical acclaim, despite her lack of luck at the Oscars. Though she hasn't had any acceptance speeches cut short yet, she's one-half of a classic Hollywood power couple. Combined with her actor-producer-director husband, Warren Beatty, the Bening household is valued at a combined $118 million.
4/20
Featureflash Photo Agency / Shutterstock.com
4. Glenn Close
Net worth: $50 million
Glenn Close has seen a handful of Oscar nominations. Between 1982 and 1988, she received five nominations and picked up another in 2011. She got nods for films like "The World According to Garp," "Fatal Attraction" and "Dangerous Liaisons." Despite her status as a six-time Academy Award nominee, Close has yet to be called up to the stage.
5/20
s_bukley / Shutterstock.com
5. Sigourney Weaver
Net worth: $50 million
Statuesque actress Sigourney Weaver makes up for her lack of Academy gold with a whole lot of success. Despite nabbing awards from the Golden Globes and BAFTAs, Sigourney has an interesting history as an Oscar nominee.
Her nomination for an intense leading performance in "Aliens" was monumental for genre pictures. Though today's Oscars are littered with nods for films like "Lord of the Rings" and "Mad Max," a sci-fi actress in a major category was virtually unheard of in 1986.
Even stranger, she garnered a double nomination in 1988 for a leading performance in "Gorillas in the Mist" and a supporting role in "Working Girl." Sigourney might've gone home with nothing but a swag bag, but we'll always have Ripley.
6/20
Featureflash Photo Agency / Shutterstock.com
6. Peter O'Toole
Net worth: $50 million
When Peter O'Toole died in 2013, he left behind an incredible film career stretching back to the '50s. You might feel safe betting on O'Toole taking home the gold for his role as T.E. Lawrence in the all-time classic "Lawrence of Arabia" — but you'd be wrong. In fact, from 1962 to 1982, he received seven Oscar nominations and lost every time.
In 2002, he finally netted an honorary Oscar to recognize his contributions to cinema history. Then, in 2006, he was nominated for an eighth time for his role in "Venus." He lost once again because the Academy works in mysterious ways.
Not Everyone Loses: These 12 Stars Have One Thing in Common
7/20
Andrea Raffin / Shutterstock.com
7. Amy Adams
Net worth: $50 million
Amy Adams isn't just great at playing down-to-earth characters — she's also great at getting Oscar nominations. Since 2005, she's been nominated a whopping five times for both leading and supporting roles.
Unfortunately, she hasn't yet managed a win. Her position as a dependable powerhouse actress, though, has landed her roles in blockbusters like "American Hustle," "Batman v Superman: Dawn of Justice" and, more recently, "Arrival."
8/20
Brooklyn Daily Eagle / Wikimedia Commons
8. Richard Burton
Net worth: $50 million
Legendary stage and film actor Richard Burton had a whole streak of Oscar nominations — seven in total — starting with 1952's "My Cousin Rachel" and continuing onto 1977's "Equus." He didn't have a streak of wins, though. Or any for that matter.
Burton's unfortunate nominations-to-wins ratio didn't affect his celebrity, acclaim or legacy, though. And it didn't affect his bank account either. Though he passed away in 1984, Burton accumulated a major net worth over the years.
9/20
carrie-nelson / Shutterstock.com
9. Michelle Pfeiffer
Net worth: $80 million
Michelle Pfeiffer set the acting world on fire in the '80s and early '90s, with Oscar nominations in "Dangerous Liaisons," "The Fabulous Baker Boys" and "Love Field" — not to mention her cult-favorite take on Catwoman in Tim Burton's "Batman Returns," a box-office blockbuster the year it came out.
None of Pfeiffer's nominations turned into wins, however, and the Academy wasn't much into cat ears, latex and whips, either. As it stands, Pfeiffer has plenty of acclaim and respect, but no gold. Still, she drops some impressive performances from time to time, like in 2002's "White Oleander," 2007's "Stardust" and 2012's "People Like Us."
10/20
Tinseltown / Shutterstock.com
10. Liam Neeson
Net worth: $85 million
Liam Neeson's early career leaned toward drama, and a role in "Schindler's List" netted him his singular Academy Award nomination in 1993. It also netted him his first Academy Award snub, but that hasn't slowed him down at the box office. Today, Neeson lends his trademark gravitas to blockbusters like "Taken," which netted $226.8 million worldwide.
11/20
Everett Collection / Shutterstock.com
11. Bradley Cooper
Net worth: $100 million
It doesn't get much more A-list than Bradley Cooper. Whether he's playing a sniper, a cop or a CGI space raccoon, Cooper is cranking out hits that keep paying off at the bank.
Unfortunately, the "A" in A-list doesn't seem to stand for Academy love. Cooper saw a nomination each year in 2012, 2013 and 2014 — for "Silver Linings Playbook," "American Hustle" and "American Sniper" — but ended up with nothing to show at the after-party.
12/20
Helga Esteb / Shutterstock.com
12. John Travolta
Net worth: $170 million
John Travolta hit the scene hard as an Academy Award nominee in 1977 with "Saturday Night Fever," but didn't see another nomination until Quentin Tarantino's revolutionary "Pulp Fiction" in the '90s. But Travolta has certainly learned that you don't need the Academy to get by — just a whole lot of money.
Related: Quentin Tarantino's Net Worth and Top-Earning Movies
13/20
Dr. Macro / Wikimedia Commons
13. Alfred Hitchcock
Net worth: $200 million
"Spellbound," "Rear Window," "Psycho" — these aren't just Alfred Hitchcock movies, they're films that never won the Master of Suspense a single Academy Award. Neither did the rest of his tenure as one of history's most influential directors, though he earned an Irving G. Thalberg Memorial Award in '68.
14/20
Helga Esteb / Shutterstock.com
14. Ridley Scott
Net worth: $200 million
Remember the gut-wrenching sci-fi flick "Alien"? What about the immaculate production design and mind-bending narrative of "Blade Runner"? Of course you do, because Ridley Scott hit us with more sci-fi when he directed "The Martian." Unfortunately, the Academy didn't take much notice.
The famed director didn't get any Oscar nominations for his seminal early work. It wasn't until 1991's "Thelma & Louise" that he became an Academy Award nominee. He became a director nominee again for 2000's "Gladiator" and 2001's "Black Hawk Down," but has yet to bring home the gold.
15/20
Tinseltown / Shutterstock.com
15. Mark Wahlberg
Net worth: $225 million
Nominations for "The Departed" and "The Fighter" showed off Mark Wahlberg's soft-spoken style, and his fame has ballooned with blockbuster hits like the "Transformers" film series. Yet, despite two Oscar nominations and more hits than you can count, Wahlberg remains statue-less. At least he still has his family's chain of burger joints.
16/20
DenisShumov / Shutterstock.com
16. Harrison Ford
Net worth: $230 million
Harrison Ford might be iconic, but his career doesn't really scream Oscar bait. At the end of the day, Han Solo, Indiana Jones and Jack Ryan are more winners in the box office than among critics.
Even still, it's hard to believe that Ford's position as one of the most successful actors on the planet has only ever earned him one night as an Academy Award nominee. In 1985, he was recognized for his performance as John Book in the Peter Weir-directed drama "Witness." Despite never winning an Oscar, Ford remains one of the richest actors in the "Star Wars" universe.
17/20
Featureflash Photo Agency / Shutterstock.com
17. Robert Downey, Jr.
Net worth: $240 million
It's easy to relegate Robert Downey, Jr. to his leading role as Iron Man in the Marvel Cinematic Universe. Disney's influential brand of interconnected, serialized blockbusters is surely a substantial contributor to the star's massive net worth. But, there was a time when he was known more for Oscar-nominated roles in 1992's "Chaplin" and the 2008 action-comedy "Tropic Thunder."
Neither nomination worked out for RDJ, but at least playing Iron Man has kept him busy — and earned him millions.
Who's Making Bank? The Avengers' Net Worth and More
18/20
Andrey Bayda / Shutterstock.com
18. Will Smith
Net worth: $260 million
Some actors fly under the radar. Others, like Will Smith, make ridiculous amounts of money. Smith has earned hundreds of millions of dollars since he dropped albums in the late '90s.
Though Smith is best-known for roles in blockbusters like "Men in Black," "Independence Day" and "I Am Legend," it's his more modest hits that have garnered him Oscar recognition. He snagged nominations for "Ali" and "The Pursuit of Happyness" in 2001 and 2006, respectively. The other members of the Smith family aren't slouches, either — together they're worth $294 million.
19/20
DFree / Shutterstock.com
19. Johnny Depp
Net worth: $400 million
Though Johnny Depp secured his place as an indie darling with quirky cult hits like "Cry-Baby," "Edward Scissorhands" and "Benny & Joon," his career skyrocketed with Disney's "Pirates of the Caribbean: The Curse of the Black Pearl."
And it was none other than Jack Sparrow that got Depp his first, rather unexpected, nod from the Academy. It also got him his first Oscar snub. Since then, he's been nominated for 2004's "Finding Neverland" and 2007's "Sweeney Todd: The Demon Barber of Fleet Street" — and lost both.
20/20
Debby Wong / Shutterstock.com
20. Tom Cruise
Net worth: $570 million
You know Tom Cruise is worth a whole lot of money. What doesn't add up like his money is that he has never received an Oscar, though he received nods for "Born on the Fourth of July," "Jerry Maguire" and "Magnolia."
Up Next: The Richest Celebrity From Every State
Net worth figures are indicative of assets versus liabilities. All net worth figures are according to CelebrityNetWorth.com unless otherwise noted. Box-office figures according to BoxOfficeMojo.com.
About the Author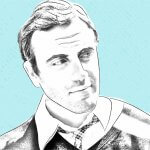 Dan Ketchum has been a freelance writer since 2009, with business and finance-oriented works appearing at AZCentral.com, Chron.com, GlobalPost, Motley Fool, and others. Dan also specializes in men's style, tech, education and popular media.