Locked Up and Loaded: Meet the World's Richest Prisoners

8 min Read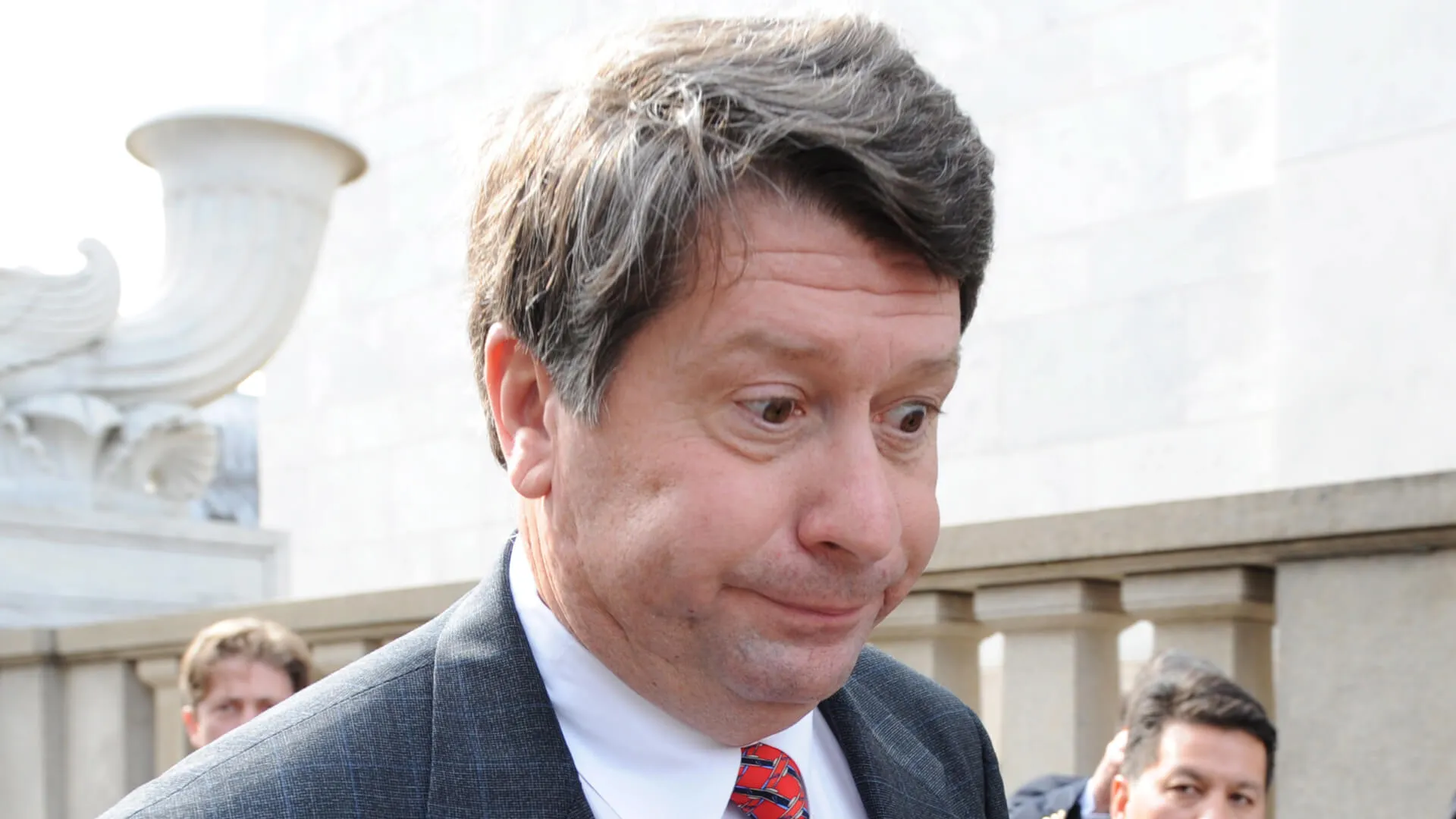 The U.S. has produced plenty of famous convicts. But scandalous tales of the rich and powerful landing in jail is not an exclusively American tradition. From sordid murder trials and white-collar busts to political corruption, run-ins with the law have turned some of the richest people into common prisoners.
Click through to learn more about the richest people who had their day in court.
Make Your Money Work Better for You
Bernie Madoff Net Worth: -$17 Billion
With the exception of Ponzi, no name in the history of financial fraud rings louder than that of Bernie Madoff.
In 2008, Madoff managed billions of investor dollars, according to CNN. But by 2013, he was an inmate earning $40 a month for his prison job while serving a 150-year sentence. His Ponzi scheme — which Time claims totaled $65 billion over several decades — cheated more than 24,000 victims out of a combined $17.5 billion in principle alone, according to CNN.
Jeffrey Skilling Net Worth: $500,000
In 2001, Enron went from the seventh-largest company in America to a smoldering financial ash heap that embodied corporate greed and white-collar crime. In charge of the whole mess were Kenneth Lay and Jeffrey Skilling.
In 2006, the two executives were tried — and convicted — together, according to Time. Kenneth Lay died of heart disease while at a vacation rental and awaiting sentencing. Skilling got 24 years in federal prison, where he remains today. However, according to CNBC, his sentence was reduced to 14 years in 2013.
Oliver Schmidt Net Worth: $1 Million+ at Time of Arrest
In 2017, former Volkswagen AG executive and German national Oliver Schmidt was sentenced to the maximum term of seven years in what the Detroit News referred to as "perhaps the largest and most expensive conspiracy in the global auto industry's history."
Schmidt was at the center of the so-called "Dieselgate," a scheme by VW to intentionally rig diesel vehicles to evade U.S. emissions standards.
Martin Shkreli Net Worth: $70 Million
Few alleged corporate crooks are more reviled than Martin Shkreli, the so-called "pharma bro." Shkreli gained notoriety in 2015 when, according to The New York Times, he raised the price of a life-saving AIDS drug by 5,000 percent and then publicly bragged about his profits on Bloomberg.
According to CNBC, he is currently in jail awaiting sentencing on an unrelated conviction. He was found guilty in August 2017 of defrauding investors in two hedge funds he ran where he misrepresented the performance of their investments.
Be Informed: How to Spot an Investment Scam
Make Your Money Work Better for You
Raj Rajaratnam Net Worth: $1.3 Billion in 2009
In 2017, Reuters reported that a judge rejected disgraced hedge fund founder Raj Rajaratnam's request to have his 11-year sentence reduced. Convicted in 2011 on 14 securities fraud and conspiracy counts, Rajaratnam was accused of reaping as much as $63.8 million through insider trading on stocks like Google and eBay between 2003 and 2009.
In 2009, Rajaratnam earned the No. 236 spot on the Forbes 400 list, which profiles the richest Americans.
Bernard Ebbers Net Worth: $1.4 Billion in 1999
The collapse of Enron in 2001 triggered a domino effect of massive fraud revelations that took down a string of major companies. Among them was WorldCom Inc., which was long a Wall Street darling and the second-largest telecommunications company in America.
In 2006, WorldCom CEO Bernard Ebbers began serving a 25-year sentence in federal prison for his role in a massive, $11 billion accounting fraud, according to a report published by the Washington Post at the time of Ebbers' sentencing.
Losing It All: The Slippery Slope That Led These Celebrities From Rags to Riches
Wong Kwong Yu Net Worth: $1.6 Billion
Like Rajaratnam, insider trading — along with bribery — was the downfall of Wong Kwong Yu, also known as Huang Guangyu, according to Forbes.
The founder of Gome Electrical Appliances Holding, the largest electronics retailer in China, Wong Kwong Yu was the country's richest man in 2006, according to Forbes. The problems started when he suspiciously pocketed $230 million after placing trades just ahead of corporate announcements. Things got worse when he reportedly tried to bribe police and tax officers to secure some corporate favors. He was convicted and in 2010 was sentenced to 14 years in prison.
Ng Lap Seng Net Worth: $1.8 Billion at Time of Arrest
After being convicted in 2017 during a bribery trial, Ng Lap Seng is awaiting sentencing in a unique kind of jail — his $4 million Manhattan apartment.
Before he's sentenced to prison, the Chinese real estate mogul is confined to his home that's guarded by private security guards who are there to watch him, according to a report by amNewYork. He agreed to pay the private security firm $35,000 a week to make sure he doesn't leave and the judge ordered him to keep his bedroom door open when his masseuse visits every other day.
A well-connected, frequent visitor to the White House, Ng smuggled millions of dollars in cash meant for bribes to the United States on private jets, according to USA Today.
Make Your Money Work Better for You
Allen Stanford Net Worth: $2.2 Billion in 2008
Although prosecutors sought a 230-year sentence for Allen Stanford during his sentencing hearing in 2012, the convicted fraudster got off light — the judge gave him just 110 years, according to reporting by Forbes at the time.
If the billionaire financier's harsh punishment was comparable to the 150-year sentence handed down to infamous swindler Bernie Madoff, so was his crime. Four years after his arrest in 2009, Stanford was found guilty of orchestrating a $7 billion Ponzi scheme, according to Forbes.
Jay Y. Lee Net Worth: $7.9 Billion
In 2017, Korean electronics juggernaut Samsung, the nation of Korea itself and the entire world were rattled when the company's CEO, Jay Y. Lee, also known as Lee Jae-Yong, was sentenced to five years in prison, according to a report by the Times-Picayune. But Bloomberg reported in early February 2018 that Lee was released from prison after appealing his sentence. According to the publication, his sentence was reduced to two and half years, and he will be on probation for four years.
The reason for the fallout was the sheer magnitude of the stakes. Lee Jae-Yong was found guilty not just of embezzling Samsung funds and hiding assets, but of bribing the country's sitting president, a charge that eventually toppled the country's leader.
Thomas Kwok Net Worth: $16 Billion
Before he was sentenced to prison in 2014, Thomas Kwok was the co-chairman of Sun Hung Kai Properties Ltd., the largest property developer in Hong Kong, according to a report by Bloomberg. Released briefly before his appeal was denied in 2017, Kwok was convicted of making "secret payments" and giving other bribes to public officials in exchange for favorable government treatment toward his company, Bloomberg reported in 2017.
Nochi Dankner Net Worth: $30 Billion in 2011
According to a 2018 report by the Jerusalem Post, several members of Israel's tycoon class were recently brought down in a series of convictions that signal "the end of an economic era" in the country. The poster boy for greed and corruption at the top of Israel's business world is the handsome face of Nochi Dankner.
According to Business Insider, the dashing and well-connected Dankner was once hailed as the savior of Israel's economy. But a laundry list of shady financial dealings was revealed through a series of criminal investigations that resulted in Dankner being sentenced to two years in prison for securities fraud in 2016.
Make Your Money Work Better for You
Phil Spector Net Worth: $35 Million
Of all the crimes committed by all the rich people on this list, the most gruesome certainly belongs to Phil Spector, the groundbreaking music producer who was a self-made millionaire by 21. By the late 1990s, however, his bizarre behavior and appearance began to raise eyebrows.
Rolling Stone states in Spector's biography that in 2003, he was investigated and charged with shooting an actress to death. The jury deadlocked, but he was convicted after a second trial in 2009 and sentenced to 19 years to life.
Stewart Parnell Net Worth: Unknown
In 2015, CNN reported that disgraced peanut magnate Stewart Parnell had been "effectively sentenced to life behind bars" when a judge handed down a term of 28 years in prison, the harshest penalty in history related to corporate food poisoning.
Parnell, the jury found, knowingly and purposely sent tainted peanut products into the global food supply chain, and that his actions directly contributed to the largest salmonella outbreak in recent history, which killed nine people and sickened hundreds more across 46 states.
Samuel Israel III Net Worth: Unknown
Sam Israel was born into one of America's wealthiest and most prominent families, which traces its fortune to early New Orleans coffee traders at the end of the 19th century. According to Business Insider, Sam Israel was not satisfied with joining the family business, so he branched out on his own, first working on Wall Street and eventually opening his own hedge fund in 1995.
The publication reports that Israel lived beyond his means and misled investors from the very start. By the early 2000s, his hedge fund was a full-fledged, $450 million Ponzi scheme, and by 2005, the firm was broke and Israel was charged with the most serious white-collar crimes since Enron. After receiving a 20-year sentence in 2008, Israel faked his own suicide, appeared on "America's Most Wanted" and eventually surrendered after hiding at a campground. He remains in prison today.
Up Next: 17 Celebrities Convicted of Tax Evasion
The net worths gathered here are current unless otherwise noted and were sourced from CelebrityNetWorth.com. This list is a list of people who have been convicted of crimes.
About the Author