Why Shia LaBeouf Gave Up $15 Million to Mark Wahlberg for Transformers 4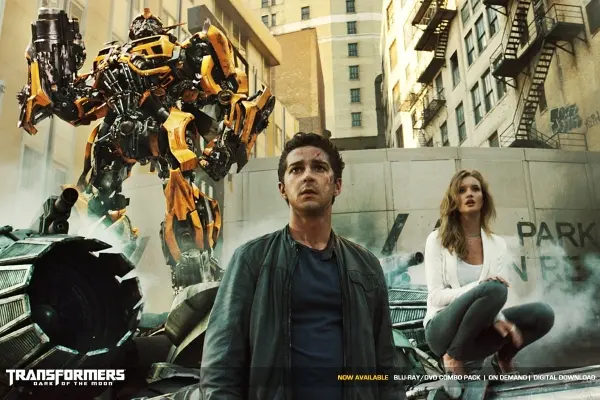 The fourth, and likely final, "Transformers" film will be released this Friday, June 27. "Transformers: Age of Exinction" will be noticeably different than previous iterations. A new robot will enter the fray: the Dinobot, which will be 50 times the size of the average Transformer and take on the appearance of a dinosaur. Further straying from the original series format, the film has replaced previous lead actor Shia LaBeouf with Mark Wahlberg for the final installment.
The departure was amicable, as director Michael Bay and LaBeouf seem in agreement about the series' need to start over with this sequel.
"LaBeouf said that, although he really enjoyed working with the 'Transformers 4' director … he does not think there is anywhere to take his character Sam that has not already been explored," reported Amy Nelson of Guardian Liberty Voice, referencing a June 2011 interview with MTV. "Bay wanted a fresh start and chose Wahlberg for the character, Cade, in the movie; a single father who is struggling to make ends meet for his daughter."
According to The Huffington Post, LaBeouf is also looking to grow as an actor with more dramatic roles; however, with the "Transformers" franchise grossing more than $2.7 billion worldwide with the first three films, one wonders how would Shia LaBeouf's net worth would have been if he had not walked away from this opportunity.
Transformers Franchise Worth Billions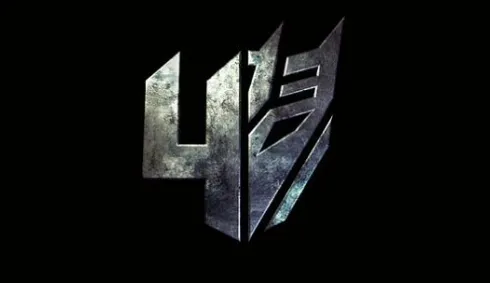 All three preceding "Transformers" films rank within the top 35 for all-time box-office gross in the United States, with "Transformers: Revenge of the Fallen" (2009) grossing $402 million, "Transformers: Dark of the Moon" (2011) earning $352.4 million and "Transformers" (2007) bringing in $318.8 million.
If we average these three films together, it's safe to estimate this newest addition to the "Transformers" franchise could bring in around $357.7 million in theaters alone, not to mention DVD rentals, purchases and merchandise.
Make Your Money Work Better for You
Initial rumors claimed that LaBeouf's absence in the newest "Transformers" film was due to a dispute over finances, with LaBeouf demanding $18 million to star in the fourth film.
Rumors aside, according to TheRichest, LaBeouf earned $15 million for "Transformers: Dark of the Moon," $5 million for "Transformers: Revenge of the Fallen" and just $750,000 for the first installment: "Transformers."
With his salary increasing by approximately 567 percent between the first and second films and 200 percent between the second and third films, it's safe to say LaBeouf would have maintained or increased his compensation for "Dark of the Moon," not including advertisement deals, merchandise and royalties.
CelebrityNetWorth.com puts LaBeouf's net worth at $25 million.
Photo credit: Transformers' Facebook page
What Is LaBeouf Doing Instead of Transformers 4?
Since the last of his "Transformers" films, LaBeouf has directed a short called "Maniac" and starred in "Lawless," "The Company You Keep," "Charlie Countryman," "Nymphomaniac" (Vol. 1 and 2), and "Fury," which is in post-production.
Outside of acting and directing, LaBeouf has made headlines in recent months for wearing a paper bag over his face at a movie premiere, walking out on a press conference at the Berlin Film Festival and hosting an art installation called #IAMSORRY that featured the actor silently crying in a room.
In November, the actor wore a paper bag over his head that read "I am not famous anymore" to the red carpet for his film "Nymphomaniac" at the International Film Festival Berlinale. The mask remained with the actor as he became an art installation at the Cohen Gallery in Los Angeles in February.
Make Your Money Work Better for You
"Shia LaBeouf is sorry. Sincerely sorry. He will be in situ at 7354 Beverly Boulevard for the duration. Implements will be provided. Free admission," a press release about the exhibit stated, according to The Hollywood Reporter.
The actor seems to be rejecting his stardom, making his absence in the fourth "Transformers" film all the more fitting, regardless of the creative reasons for opting for Wahlberg and a new story arc.
"I'm thinking that if I do this last one, we set it on a new footing and we change a lot of things, but we keep the history of the three in place," Bay said, according to ComingSoon. "But we broaden it so it can be set up and be carried on — it would have a better chance for survival, I guess.
"The bottom line is, when you go to Universal Studios and you have the two-and-a-half-hour line, it's hard to give it up. You birth a baby and you want to carry it on."
Photo credit: Transformers' Facebook page