Taylor Swift and 24 Surprisingly Rich Musicians
How much do you think your favorite musician is worth?
John Salangsang / Shutterstock.com
Professional musicians lead a glamorous life – world tours, glitzy parties and palatial estates. But how much are these performers actually worth? Some of them may be worth more than you think – and some of them may be worth a lot less.
While you probably expect some of the musicians on this list to be wealthy, you might be surprised to find out that they're all worth multiple hundreds of millions — and some are even billionaires. Keep reading to find out who is the richest of them all.
Last updated: Jan. 23, 2020
1/25
Amy Harris/Invision/AP/REX / Shutterstock.com
Ozzy Osbourne
Known as the Godfather of Heavy Metal, Ozzy Osbourne was a co-founder of Black Sabbath in 1970. He founded and still organizes Ozzfest, a metal festival tour. He has sold more than 100 million albums and is in the Rock and Roll Hall of Fame as a member of Black Sabbath, and in the UK Music Hall of Fame as a group and solo artist.
2/25
Scott Roth/Invision/AP/REX / Shutterstock.com
Kanye West
The surprising thing about Kanye West's net worth is that, despite it being high, it's still less than the net worth of his wife, Kim Kardashian West. She's got a net worth of $350 million, according to Celebrity Net Worth. His net worth comes from his royalty arrangement with Adidas and his Yeezy apparel line, as well as his rap albums and business endeavors.
3/25
Allpix Press/REX / Shutterstock.com
Justin Bieber
At just 25 years old, Justin Bieber already has sold 150 million records globally. His debut album, "My World," has been certified five times platinum by the Recording Industry Association of America. Bieber is estimated to earn $50 million to $70 million each year from concerts, music sales, endorsements, merchandise and other ventures.
4/25
Everett Collection / Shutterstock.com
Mariah Carey
Billboard reports Mariah Carey is the best-selling female artist in history. Her debut album was No. 1 on the charts and was followed by several more successful albums. With her 2008 album "E-MC2," Carey became the artist with the second-most No. 1 singles in pop music history, after The Beatles.
5/25
Matteo Chinellato / Shutterstock.com
Lady Gaga
Lady Gaga released her debut album, "The Fame," in 2008 and it quickly rose to No. 2 on the Billboard 200 chart in the United States. Since then, she has also been a record producer, a fashion designer and an actress. She won an Oscar for best original song for "Shallow" from "A Star is Born," in which she also had a starring role.
6/25
Krista Kennell / Shutterstock.com
Jennifer Lopez
"Jenny from the block," as Jennifer Lopez has been dubbed, has done all right for herself. Her $400 million net worth comes from her singing career as well as her work as an actress, record and television producer, songwriter and entrepreneur. She was a judge on television's "American Idol" for several years, where she reportedly earned $12 million a year.
7/25
Mediapunch / Shutterstock.com
Barbra Streisand
Singer, songwriter, film director and producer, actor, screenwriter, author — there's not much that Barbra Streisand hasn't done. And there aren't many awards she hasn't won — she has eight Grammys, a Grammy Legend Award, a Grammy Lifetime Achievement Award, an Academy Award, four Emmys, four People's Choice Awards and a Peabody Award.
8/25
Gary Day/REX / Shutterstock.com
Taylor Swift
Taylor Swift has received nearly every award the music industry has to offer and seems to be at the top of every list of musicians. She has made headlines for her blockbuster stadium tours and her endorsement deals, but she also brings in big bucks from smart negotiations with her record label and streaming services. In 2018, she left her first label, Big Machine, to sign with Republic Records in a deal that included ownership of all her master recordings under the label. She also has vast real estate holdings in Rhode Island, New York City, Los Angeles and Nashville, Tennessee.
9/25
Matt Baron / Shutterstock.com
Victoria Beckham
While she started her career as a Spice Girl, it's safe to say that most of Victoria Beckham's fortune did not come from touring and recording as Posh Spice. She is a fashion designer, model and businessperson. British Glamour magazine named her woman of the year and entrepreneur of the year, and she has graced the cover of Vogue more than once. Oh, and her husband is retired soccer star David Beckham.
10/25
Ben Perry / Shutterstock.com
Celine Dion
Net worth: $450 million, according to Forbes
Starting with her duet of the title track of Disney's "Beauty and the Beast" in 1991, Celine Dion has become one of the most successful artists in pop history. She recently ended a Las Vegas residency at Caesars Palace that paid her a reported $500,000 per performance, with 70 shows per year.
11/25
PictureGroup/REX / Shutterstock.com
Beyoncé
Beyoncé started her music career as the lead singer of Destiny's Child, who had several chart-topping records. She then went on to a successful solo music career and added actor, producer and entrepreneur to her resume. Her personal net worth of $500 million is independent of that of her husband, rapper Jay-Z, whose own net worth is double that.
12/25
Mediapunch / Shutterstock.com
Emilio Estefan
Emilio Estefan is a musician, actor, record producer and entrepreneur. He was a member of the Miami Sound Machine with his wife, Gloria Estefan, and branched out into record, film and television production. He was named producer of the year at the Latin Grammy Awards in 2000. In 2015, the Estefans received the Presidential Medal of Freedom from President Barack Obama.
Check Out: The Net Worths of the Super Bowl's Richest Halftime Performers
13/25
JStone / Shutterstock.com
Elton John
Elton John ranks fifth on the list of best-selling musical artists in modern history, trailing Madonna, Michael Jackson, Elvis Presley and The Beatles. In the 1990s, he was as well-known for how much he spent as he was for how much he earned. But since then, he's made some savvy investments in art and real estate and is now worth a tidy half-billion dollars.
14/25
Tim Rooke/REX / Shutterstock.com
Bruce Springsteen
Bruce Springsteen — aka The Boss — has released 16 studio albums, seven of which reached No. 1 in the U.S. He's sold more than 120 million albums globally and has 20 Grammys, four American Music Awards, two Golden Globes and an Academy Award. He was inducted into the Rock and Roll Hall of Fame in 1999.
15/25
Rob Latour / Shutterstock.com
Madonna
Net worth: $570 million, according to Forbes
Madonna is the most successful female artist of all time, according to the Guinness World Records. She has released 13 studio albums to date, beginning in 1983. Her concerts over the years have grossed over $1.5 billion worldwide. She has a significant art collection that includes works by Picasso and Diego Rivera.
16/25
Larry Marano / Shutterstock.com
Jimmy Buffett
Known for his feel-good, island lifestyle music, Jimmy Buffett has amassed a cult-like following of fans who call themselves "Parrot Heads." In addition to his notable hits "Margaritaville" and "Cheeseburger in Paradise," Buffett owns the Margaritaville Café restaurant chain and licenses the Cheeseburger in Paradise concept to the parent company of Outback Steakhouse.
17/25
Manuel Nauta / Shutterstock.com
Julio Iglesias
A singer and songwriter, Julio Iglesias has released nearly 80 albums that have sold more than 300 million copies worldwide. In addition to his earnings from record sales and concert tours, he has a real estate portfolio that is valued at $200 million to $300 million. He and the late fashion designer Oscar de la Renta co-owned the airport in Punta Cana, Dominican Republic.
18/25
Fabio Diena / Shutterstock.com
Rihanna
Net worth: $600 million, according to Forbes
Rihanna is a singer, actor, songwriter and fashion designer. In addition to her music career, she has a makeup line, Fenty Beauty, which generated $570 million in revenue in 2018. She owns 15% of the line, which is a partnership with luxury brand LVMH.
19/25
Richard Isaac / Shutterstock.com
Bono
Bono, with his band U2, has released 12 albums and won 22 Grammys. Bono is a social activist and has performed at Live Aid, Band Aid and Live 8 concerts. He is also a savvy investor, with a large portfolio of real estate and an interest in Elevation Partners, a private equity firm.
20/25
RMV / Shutterstock.com
Diddy
Net worth: $740 million, according to Forbes
Sean Combs, who goes by Diddy, is a rapper, actor, record producer, fashion designer and entrepreneur. In addition to his own music career, Diddy owns Bad Boy Entertainment Worldwide, which includes his record production company, a movie production company, two restaurants and two clothing lines.
21/25
Rmv / Shutterstock.com
Dr. Dre
Net worth: $800 million, according to Forbes
Celebrity rapper, actor, producer and entrepreneur Dr. Dre is worth $800 million. He started in the business as a DJ in South Central Los Angeles and was a member of N.W.A. in 1988 when they released "Straight Outta Compton." Most of his net worth, however, comes from the sale of his Beats by Dre premium headphone company to Apple for $3 billion. His 25% stake in the company netted him $750 million before taxes.
22/25
Larry Marano / Shutterstock.com
Herb Alpert
Best known for his jazz band Herb Alpert & the Tijuana Brass, which rose to fame in the 1960s, Herb Alpert also co-founded A&M Records with trumpeter Jerry Moss. In 1989, Alpert and Moss sold A&M to Polygram Records for $500 million. Now 84, Alpert still performs in concert.
Discover: 7 of the Most Expensive Grammy-Winning Albums Ever
23/25
Rmv / Shutterstock.com
Jay-Z
Jay-Z, born Shawn Carter, is a rapper, songwriter and entrepreneur as well as a record, film and television producer. He co-founded Rocawear clothing with Damon Dash, who later left the business. The company rights were sold to Iconix Brand Group for $204 million in 2007. He is the majority owner of Tidal, a music streaming service, and the co-founder of the 40/40 Club nightclub franchises. He also has multiple lucrative endorsement contracts. He is often quoted as saying that he's not a "businessman, (he's) a business …man."
24/25
Matias Altbach/REX / Shutterstock.com
Paul McCartney
It's probably no surprise that Paul McCartney is high up on this list, but the size of his net worth is staggering. From his time with The Beatles in the 1960s to his solo career since then, he's released 60 gold albums and has sold more than 100 million singles. He still tours and earns royalties from his song catalog, adding to his net worth every year.
25/25
Greg Mathieson / Shutterstock.com
Andrew Lloyd Webber
Andrew Lloyd Webber might be the richest musician some of you have never heard of — but you've heard plenty of his work. Lloyd Webber, along with lyricist Tim Rice, collaborated on many Broadway musicals, including "Joseph and the Amazing Technicolor Dreamcoat" and "Jesus Christ Superstar." Lloyd Webber also composed the music for "Cats" and "The Phantom of the Opera." He has won seven Tony and three Grammy awards to go along with an Academy Award and the Kennedy Center Honors award.
More From GOBankingRates
Net worths were sourced from Celebrity Net Worth unless otherwise noted and are accurate as of Aug. 14, 2019.
About the Author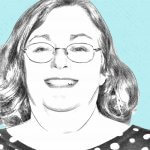 Karen Doyle is a personal finance writer with over 20 years' experience writing about investments, money management and financial planning. Her work has appeared on numerous news and finance
websites including GOBankingRates, Yahoo! Finance, MSN, USA Today, CNBC, Equifax.com, and more.