Taylor Swift and 24 More of the Richest Musicians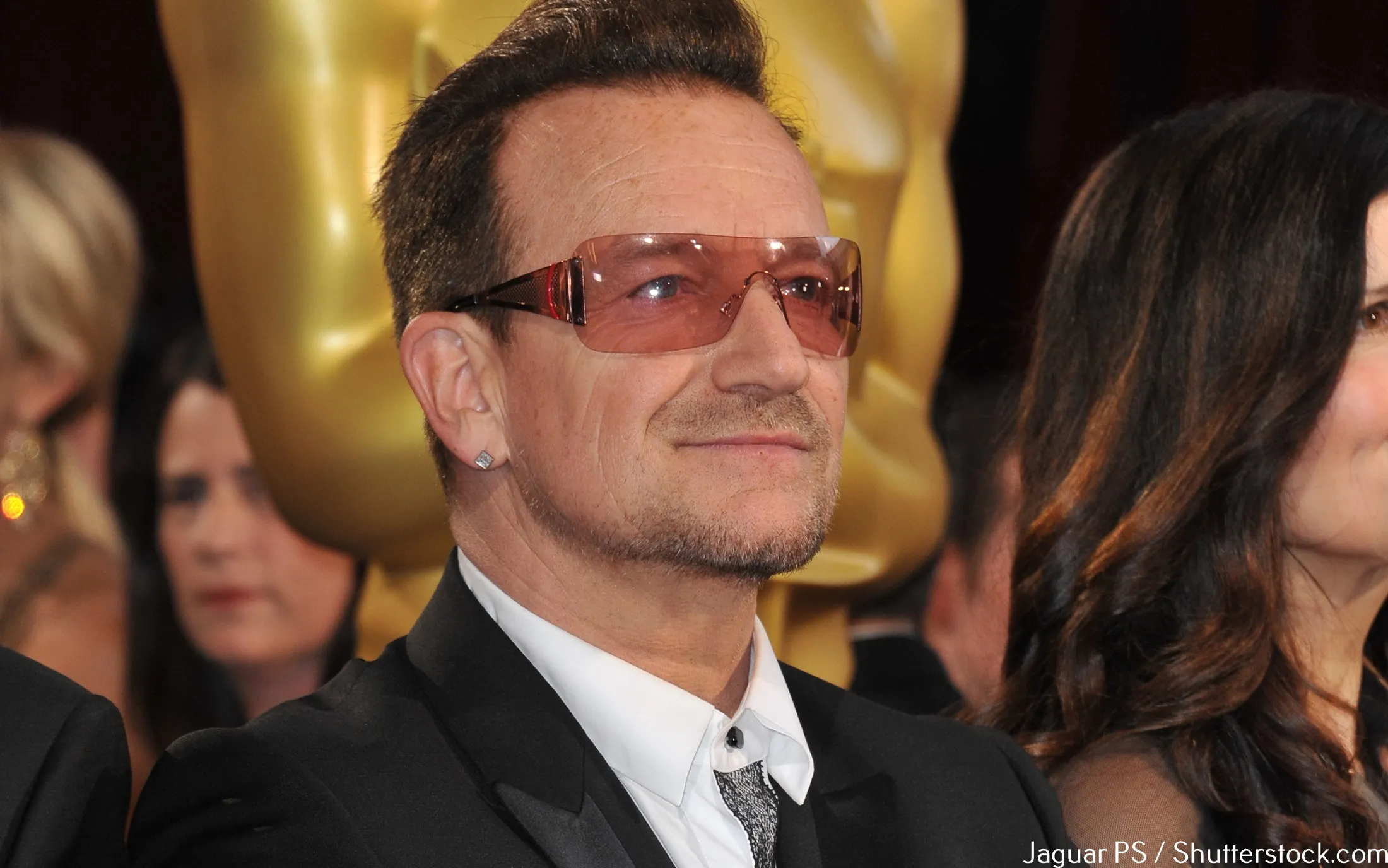 Taylor Swift and Bruce Springsteen have packed up the tour buses in 2023, hitting the road for a collection of highly anticipated concerts in sold-out venues this year.
It's no surprise then, that Swift and Springsteen  appear on GOBankingRates' list of 25 of the richest musicians today. But beyond the glitzy lifestyles, world tours, and pomp and circumstance that come with being a music star, how much are these celeb performers actually worth? In some cases, they're worth much less than you might have thought — and in other cases, so much more.
While you probably expect some of the musicians on this list to be wealthy, you might be surprised to find out that they're all worth at least multiple hundreds of millions. Some have even crossed over into the elite ranks of billionaires.
Click through to find out which of your favorite musicians are making the big bucks.
Justin Bieber
Still not even age 30, Justin Bieber already has sold more than 150 million records globally. His debut album, "My World," has been certified five times platinum by the Recording Industry Association of America. In March 2021, his most recent album, "Justice," opened at No. 1 on the Billboard 200 chart. That album was included in the sale of his music catalog, as well as artist royalties, to Hipgnosis in a $200 million deal that closed recently. The sale covers all 290 Bieber titles released before the end of 2021.
Lady Gaga
Lady Gaga released her debut album, "The Fame," in 2008 and it quickly rose to No. 2 on the Billboard 200 chart in the United States. Since then, she also has been a record producer, a fashion designer and an actress. She has 13 Grammy awards, and in 2019, she won an Oscar for best original song for "Shallow" from "A Star is Born," in which she also had a starring role.
Mariah Carey
Mariah Carey is the answer to this trivia question: Who holds the record for the most No. 1 singles on the charts as a solo artist? According to the Guinness Book of World Records, Carey achieved chart-topper No. 19 in December 2019 with "All I Want for Christmas Is You." Her first No. 1 hit came nearly 30 years earlier in August 1990 with "Vision of Love." She surpassed Elvis Presley, who had 17 No. 1 hits, for the solo-artist crown. Among all artists, the Beatles had 20 songs at top the chart, per Guinness.
Jennifer Lopez
"Jenny from the block," as Jennifer Lopez has been dubbed, has done all right for herself. Her $400 million net worth comes from her singing career as well as her work as an actress, record and television producer, songwriter and entrepreneur. She went from backup dancer for New Kids on the Block in 1991 to starring in movies from 1998's "Out of Sight" to the 2023 release "Shotgun Wedding." Lopez was a judge on television's "American Idol" for five seasons, with her salary topping out at $17.5 million a year, Parade reported.
Barbra Streisand
Singer, songwriter, film director and producer, actor, screenwriter, author — there's not much that Barbra Streisand hasn't done, and there are almost no showbiz awards she hasn't won. She is the only person ever to receive all of the following types of awards: Oscar, Tony, Emmy, Grammy, Golden Globe, Cable Ace, National Endowment for the Arts and Peabody awards, as well as the American Film Institutes Lifetime Achievement honor and the Film Society of Lincoln Center Chaplin Award.
Taylor Swift
Taylor Swift has received nearly every award the music industry has to offer, including 12 Grammys. And she also brings in big bucks from smart negotiations with her record label and streaming services. In 2018, she left her first label, Big Machine Records, to sign with Republic Records in a deal that included ownership of all her master recordings under the label. In 2021, she began the re-release of her first six albums, starting with "Fearless (Taylor'sVersion)," to put her music back under her control. Her "The Eras Tour," an ambitious stadium tour across the country, kicks off March 17 in Arizona.
Kanye West
When Forbes featured rapper Kanye West, who now goes by Ye, on its cover in 2019, West wasn't pleased with how Forbes calculated his net worth and claimed it was too low — a detail that apparently peeved West enough to let Forbes know in a disgruntled text in which he called out the business magazine for being  "disrespectful." There's no dispute now. After the 24-time Grammy winner made controversial comments last fall, corporate partners including Adidas and Gap terminated lucrative contracts with him, and Ye lost his billionaire status. Forbes valued his Adidas deal at $1.5 billion and downgraded his net worth from billionaire to multimillionaire.
Beyoncé
Beyoncé started her music career as the lead singer of Destiny's Child, who had several chart-topping records. She then went on to a successful solo music career and added actor, producer and entrepreneur to her resume. Her personal net worth of $500 million is independent of that of her husband, rapper Jay-Z, whose own net worth is estimated to be four times that.
Dr. Dre
Celebrity rapper, actor, producer and entrepreneur Dr. Dre started out as a DJ in South Central, Los Angeles, and was a member of N.W.A. in 1988 when they released "Straight Outta Compton." Though he's considered a musical legend, most of his net worth comes from the sale of his Beats by Dre premium headphone company to Apple for $3 billion. His 25% stake in the company netted him $750 million before taxes.
Mick Jagger
Mick Jagger turns 80 this year, and his Rolling Stones continue to be one of the most marketable acts in show business. Despite their tour early this decade being turned upside down between a health issue impacting Jagger and the pandemic, the group managed to gross earnings of $178 million in just 16 concerts, Forbes reported.
Bob Dylan
Singer, songwriter and activist Bob Dylan marked 60 years in the music business in 1961, and his music frequently brought to the forefront the issues of his generation. His songs will live on through the sale of his entire music catalog to Sony Music in 2022. In late 2020, he also sold his songwriting rights in a separate transaction to Universal Music. While financial terms were not announced, The New York Times reported the two transactions could have been worth more than $500 million combined. 
Elton John
Elton John ranks third on the list on Billboard's top 125 musical artists of all time. In the 1990s, he was infamous for his epic spending sprees but has since reeled it in and made savvy investments in art and real estate.
Jimmy Buffett
Known for his feel-good, island lifestyle-inspired music, Jimmy Buffett has amassed a cult-like following of fans who call themselves "Parrot Heads." In addition to his notable hits "Margaritaville" and "Cheeseburger in Paradise," Buffett owns the Margaritaville restaurant chain.Fans also can stay at the Margaritaville resort, which has more than 20 locations, with properties in Cancun, Mexico, and South Padre Island, Texas, due to open in 2023.
Julio Iglesias
A singer and songwriter, Julio Iglesias has released nearly 80 albums that have sold more than 300 million copies worldwide. In addition to his earnings from record sales and concert tours, he has a real estate portfolio worth millions. He and the late fashion designer Oscar de la Renta co-owned the airport in Punta Cana, Dominican Republic.
Dolly Parton
Dolly Parton has been a success at numerous endeavors: singer, actress, theme-park owner and fragrance seller. She's had three top 10 songs on the Billboard 100, including "9 to 5" and her "Islands in the Stream" duet with Kenny Rogers, both which landed at No. 1 on the list. Parton starred in "Steel Magnolias" and the "9 to 5" movie, and she opened the Dollywood amusement park in Pigeon Forge, Tennessee, in 1986.
Bruce Springsteen
Bruce Springsteen — aka The Boss — has released 20 studio albums and sold more than 120 million albums globally. He has 20 Grammys, four American Music Awards, two Golden Globes and an Academy Award. He was inducted into the Rock and Roll Hall of Fame in 1999. Although his first album, "Greetings from Asbury Park, N.J.," was released 50 years ago in January 1973, Springsteen is as popular as ever, with his current tour continuing to add shows to meet demand.
Bono
Bono, with his band U2, has been nominated for 46 Grammy Awards and won 22. Bono is a social activist and has performed at Live Aid, Band Aid and Live 8 concerts. He is also a savvy investor, with a large portfolio of real estate and previously was a managing director of Elevation Partners, a private equity firm.
Celine Dion
Celine Dion has become one of the most successful artists in pop history. She had a long Las Vegas residency at Caesars Palace that paid her a reported $500,000 per performance, with 70 shows per year. In December 2022, she postponed her 2023 Courage tour amid health issues. She announced she had been diagnosed with Stiff-Person Syndrome, a rare neurological condition that she said had impacted her ability to walk and sing.
Herb Alpert
Best known for his jazz band Herb Alpert & the Tijuana Brass, which rose to fame in the 1960s, Herb Alpert also co-founded A&M Records with trumpeter Jerry Moss. In 1989, Alpert and Moss sold A&M to Polygram Records for $500 million. Now 87, Alpert still performs in concert.
Madonna
The "Material Girl" singer has released 14 studio albums, and the first one, "Madonna," was released in July 1983, marking its 40th anniversary this year. Madonna's concerts have grossed an estimated $1.2 billion worldwide, Forbes reported in 2022. She has a significant art collection that the Daily Mail reported could be worth $100 million.
Sean Combs
Sean Combs, who has gone by Diddy, P. Diddy, Puff Daddy and more, is a rapper, actor, record producer, fashion designer and entrepreneur. In addition to his own music career, Diddy has made money in a variety of diverse businesses, including music, film, television, media, marketing and alcohol. Through his Combs Spirits company, he co-owns DeLeón Tequila and handles the strategic marketing for CIROC Ultra-Premium Vodka.
Paul McCartney
It's probably no surprise that Paul McCartney is high up on this list, but the size of his net worth is staggering. Long after his years with The Beatles, McCartney still earns royalties on the music he has written, as well publishing copyrights he owns of the works of other artists, including Buddy Holly, Forbes reported. CNN reported on Feb. 22 that McCartney collaborated with the Rolling Stones on their upcoming album, playing bass on one track.
Andrew Lloyd Webber
Andrew Lloyd Webber might be the richest musician some of you have never heard of — but you've heard much of his work. Lloyd Webber, along with lyricist Tim Rice, collaborated on many Broadway musicals, including "Joseph and the Amazing Technicolor Dreamcoat" and "Jesus Christ Superstar." Lloyd Webber also composed the music for "Cats" and "The Phantom of the Opera." He has achieved EGOT status by winning at least one of each – an Emmy, Grammy, Oscar and Tony award. According to his website, Lloyd Webber owns six theaters in London, including the famed Palladium.
Rihanna
Rihanna is a singer, actor, songwriter and fashion designer. She partners with luxury group LVMH on a makeup line, Fenty Beauty, which Forbes reported doubled its revenue in 2022. She also owns 30% of Savage x Fenty lingerie line. She took five years off from releasing new music but in 2022, she worked on songs for the movie "Black Panther: Wakanda Forever." Rihanna was the halftime entertainer at Super Bowl LVII, at which time she revealed she was pregnant with her second child.
Jay-Z
Jay-Z, born Shawn Carter, is a rapper, songwriter and entrepreneur as well as a record, film and television producer. He co-founded Rocawear clothing with Damon Dash, who later left the business. The company rights were sold to Iconix Brand Group for $204 million in 2007. He sold a significant majority share of Tidal, his music streaming service, to financial services provider Square for nearly $300 million in 2021. He also has multiple lucrative endorsement contracts. He is often quoted as saying that he's not a "businessman, (he's) a business, man."
More From GOBankingRates
Jami Farkas contributed to the reporting of this article.