'The Voice' Coaches Showdown: Who Earns More?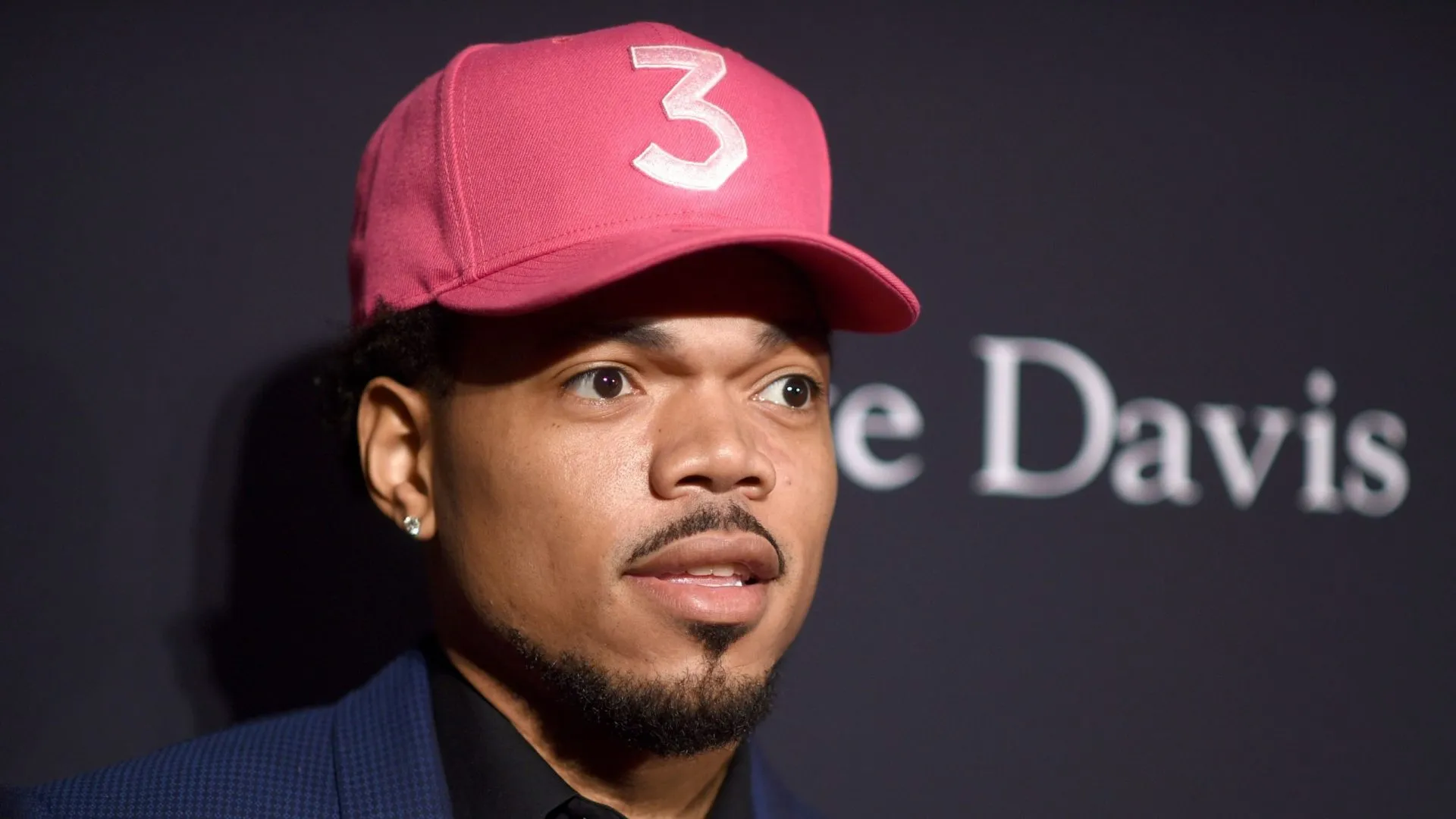 NBC's Emmy-winning TV competition show "The Voice" returns March 6 for its 23rd season, with coach Blake Shelton back for what he announced will be his final season. He'll be joined by a revamped panel of coaches, with the show saying goodbye, at least for now, to John Legend, Camila Cabello and Gwen Stefani, who is Shelton's wife.
Taking their places will be Kelly Clarkson, a returner to the coach's seat, with newcomers Chance the Rapper and Niall Horan also joining the show. Carson Daly returns as host.
Here is a look at the careers of Daly and this season's coaches of "The Voice" – plus many from past seasons — and how much money they're worth. Clearly, reality TV can pay a high salary.
Chance the Rapper Net Worth: $25 Million
Chancelor Johnathan Bennett is much better known as Chance the Rapper, and as a senior in high school, the hip-hop artist put out a mixtape that resulted in him being named by Complex magazine in 2012 as one of the "10 new Chicago rappers to watch out for," according to Biography. His second mixtape, released the following year, was met with critical acclaim.
As his popularity grew, so did the influence of Chance the Rapper as he sought to make life better for young people in his native Chicago and elsewhere just a few years out of high school, meeting with officials including President Barack Obama. He also recorded new music and collaborated with a number of musicians, including Kanye West and Justin Bieber on his third mixtape, which won the first Grammy ever for an album distributed by streaming only.
Take Our Poll: Do You Think Bankruptcy Is an Acceptable Way To Escape Student Loan Debt?
Make Your Money Work Better for You
Jennifer Hudson Net Worth: $30 Million
Jennifer Hudson gained fame after appearing on a different singing competition show. Hudson placed seventh on season 3 of "American Idol," and despite not winning, has achieved great success. She coached "The Voice" in seasons 13 and 15, and now is the host of "The Jennifer Hudson Show."
She starred in 2006's "Dreamgirls," which earned her a Best Supporting Actress Oscar and a Golden Globe award, and she won Grammys for Best R&B album in 2008 and for Best Musical Theater Album for the Broadway production of "The Color Purple" — which she starred in — in 2016. In 2021, she added a Daytime Emmy for best interactive media for her work as an executive producer of the animated film "Baba Yaga."
In June 2022, Hudson won a Tony award as a co-producer of the play, "A Strange Loop." That gave her membership in the exclusive EGOT club reserved for winners of an Emmy, Golden Globe, Oscar and Tony. According to Biography, Hudson is one of just 18 people to hold the EGOT distinction.
Miley Cyrus Net Worth: $160 Million
Miley Cyrus, daughter of country music star Billy Ray Cyrus, signed on as a coach on "The Voice" for seasons 11 and 13. In 2004, Miley landed the starring role on Disney's tween hit "Hannah Montana." She parlayed the show's success into what would become a globally iconic music career, which includes chart-topping hits like "Wrecking Ball" and "Party In The U.S.A."
But the singing superstar hasn't put acting behind her. She had a role in the 2016 Amazon series "Crisis in Six Scenes," and appeared in 2015's "The Night Before" starring Seth Rogen and Joseph Gordon-Levitt.
In May 2021, she signed a deal with NBC Universal to create content for its television and streaming portfolio. The deal included at least three specials starring Cyrus. The first, "Stand By You," was a concert to mark Pride Month that streamed on Peacock in June 2021.
Her latest project is her album "Endless Summer Vacation," which is scheduled for release March 10 – the same day Disney+ will premiere the "Endless Summer Vacation/Backyard Session" special.
Make Your Money Work Better for You
Niall Horan Net Worth: $70 Million
Niall Horan, like Camila Cabello, can credit "The X-Factor" creator and judge Simon Cowell for his success. An unearthed video released by the show last year showed how, in 2010, Cowell and judge Nicole Scherzinger worked to assemble individual show contestants into a group. That group become One Direction, with members Horan, Zayn Malik, Liam Payne, Harry Styles and Louis Tomlinson becoming the latest boy band sensation.
One Direction went on to put four albums in the No. 1 slot on the Billboard 200 and had six top 10 Billboard 100 hits. As a solo artist, Horan has had seven songs on the Billboard 100.
Adam Levine Net Worth: $160 Million
Adam Levine, the frontman of pop band Maroon 5, has seen huge success both in and out of the music industry. In addition to churning out Maroon 5's chart-toppers like "One More Night" and "Moves Like Jagger," Levine has dabbled in acting and owns his own record label. He took an extended turn in the coach chair for the first 16 seasons of the show, winning three times, before departing in 2019.
He went on to serve as an executive producer of NBC's "Songland," which lasted two seasons.
Levine and his wife, Behati Prinsloo, have a history of making big money flipping luxury properties. Dirt reported that they flipped an ocean-view estate in Montecito, California, in 2021 for $28.5 million — $5.8 million more than they paid for it three months earlier. In 2018, they paid former spouses Ben Affleck and Jennifer Garner $32 million for their Pacific Palisades, California, estate and sold it for $51 million in May 2022. The previous month, the couple spent $52 million on a mansion on 3 ½ acres in Montecito, California, that once belonged to actor Rob Lowe.
Blake Shelton Net Worth: $120 Million
Blake Shelton has been a coach on "The Voice" for all 22 seasons and returns for a 23rd. But, he said, this is his last ride.
"I've been wrestling with this for a while, and I've decided that it's time for me to step away from 'The Voice' after Season 23," Shelton said in a statement. "This show has changed my life in every way for the better, and it will always feel like home to me."
Forbes listed Shelton at No. 24 on its 2022 list of Highest Paid Celebrities, estimating his earnings at $55 million over the previous year. Of that, $13 million came from "The Voice," Forbes reported.
Shelton won't be retiring when he leaves the show; he's as busy as ever. Recently, he was one of the musical celebrities to team with Miraculous Love Kids, a nonprofit organization for young women and girls of Afghanistan, to release a new version of Tom Petty's classic, "I Won't Back Down."
"Barmageddon," a celebrity contest show produced by Shelton and Carson Daly, has been picked up for a second season and will air on USA Network.
And Ole Red, a restaurant, bar and entertainment venue inspired by Shelton's music, is scheduled to open this fall in Las Vegas.
Make Your Money Work Better for You
Kelly Clarkson Net Worth: $45 Million
Kelly Clarkson joined the coaching panel in 2014 and stayed until 2021, with her singer winning four times. She took a hiatus in 2022 but is back for the new season. She knows more than a little about reality talent competitions, too. In 2002, she was the winner of the inaugural season of "American Idol," with judges Simon Cowell, Paula Abdul and Randy Jackson behind the table, and last fall, she earned a star on the Hollywood Walk of Fame for the 20th anniversary of her "Idol" win.
Since then, she's gone on to accumulate 31 songs on the Billboard 100 list, with three reaching No. 1 and 11 in the top 10. Her talk show, "The Kelly Clarkson Show," started in 2019, and she has won five Daytime Emmy awards since its launch.
Alicia Keys Net Worth: $150 Million
When she released her debut album "Songs in A Minor" in 2001, Alicia Keys stood out from her pop contemporaries by writing her own lyrics and music and producing her own songs. The album earned her five Grammy awards. "Fallin'," featured on that album, remains one of her top songs on the Billboard charts, landing in the No. 1 spot and spending 34 weeks on the charts.
Before she hit the music scene, Keys appeared on television, making her TV debut on "The Cosby Show" in 1985. She's made numerous cameos in film and television over the years, even appearing in "The Secret Life of Bees" and guest starring on Fox's "Empire." She last appeared on "The Voice" on season 14 – her third turn as a coach.
In 2022, she released a graphic novel that she co-authored based on her 2012 single of the same name, "Girl On Fire." Her net worth is combined with that of her husband, producer Swizz Beatz, according to CelebrityNetWorth.
Last fall, Keys released her first Christmas album and ninth overall, called "Santa Baby."
Gwen Stefani Net Worth: $160 Million
Gwen Stefani appeared on "The Voice" as a coach for seasons seven, nine, 12, 17 and 19, and she's set to return for season 22. Aside from being the lead singer of No Doubt and a successful solo artist, Stefani is an entrepreneur, having launched her own clothing line, L.A.M.B., in 2003. The fashion line grew to boast $90 million in annual revenue, reported Business Insider, but it is now mostly defunct, it appears. Pop Crust reported in 2021 that because of Stefani's career and family responsibilities, she had whittled L.A.M.B. to just an eyewear line.
Among her biggest hits on the Billboard charts are 2005's "Hollaback Girl" and 2006's "Wind It Up." Stefani married fellow judge Shelton on July 3, 2021, in Oklahoma.
Last May, she launched her makeup line, GXVE (pronounced "give") by Gwen Stefani.
Christina Aguilera Net Worth: $160 Million
During season 10, Christina Aguilera made headlines for behind-the-scenes feuds with co-judge Shelton and his then-girlfriend, Stefani. While details were never confirmed, reportedly Aguilera didn't take kindly to a deal between producers of "The Voice" and Shelton and Stefani in which they would earn bonuses for on-air duets.
Whatever the source of the argument, Aguilera has come a long way from her days on Disney's "The All-New Mickey Mouse Club" and hit songs like "Genie in a Bottle," "What a Girl Wants" and "Come on Over Baby (All I Want Is You.)"
Aguilera, who was a breakout child star on "Mickey Mouse Club," appeared on seasons one through three, five, eight and 10. Last year, she released her second Spanish-language project but the first since 2000.
Make Your Money Work Better for You
Pharrell Williams Net Worth: $250 Million
While Pharrell Williams has dominated music charts with hits like "Happy" and the Daft Punk collaboration "Get Lucky," the music producer has been a fixture on the music scene for decades. In May 2016, he launched a line of Adidas sneakers called Pink Beach, the first wave of which sold out within hours of release.
His interests are diverse. In 2022, he signed on as part of the development team dedicated to renovating a Baltimore arena to become a center for the performing arts. And in June 2021, he announced plans to open, through his nonprofit group, small private schools to serve students from low-income families in Virginia, where he was born and raised.
The Grammy-winning star occupied a seat on "The Voice" from seasons seven through 10.
Camila Cabello Net Worth: $18 Million
Camila Cabello joins "The Voice" as a first-time judge in season 22. She recently revealed to NBC Insider that before she achieved pop stardom, she auditioned for "The Voice" – but wasn't chosen for the show. That led her to another show – "The X-Factor" – in 2012, which paved the way to her big break. After Cabello's elimination as a solo contestant, "The X-Factor" creator Simon Cowell helped to put together Fifth Harmony, which would allow her to compete in the group category.
The group finished in third place, but Cowell signed Fifth Harmony to his record label. Its debut album, "Reflection," came out in 2015; the following year, Cabello announced she was going solo.
She's put out three solo albums. The first, "Camila," hit No. 1 on The Billboard 200, anchored by hit singles "Never Be the Same" and "Havana."
In 2022, Victoria's Secret hired her for its first-ever bilingual campaign for its fragrance, "Bombshell."
John Legend Net Worth: $100 Million
John Legend joined "The Voice" before season 16 and is taking a break this season, though he told E! News he plans to return. His life is hectic now. He and wife Chrissy Teigen welcomed their third child in January, and Legend also launched a skincare line called Loved01.
Like Jennifer Hudson, the singer-songwriter-actor also holds the EGOT titles as winner of an Emmy, Grammy, Oscar and Tony. He's released eight albums, and his single, "All of Me," joined "Despacito" as the highest-certified track in the history of the Recording Industry Association of America.
In 2018, Legend starred in "Jesus Christ Superstar Live in Concert" for NBC and earned an Emmy nomination. He also is a partner in the production house Get Lifted Film Co., which has created content for HBO, Netflix, IFC and AMC. His eighth album, "Legend," was released in September 2022.
Carson Daly Net Worth: $40 Million
Carson Daly is the host and a producer for "The Voice," two of the many hats he has worn since beginning on the competition show in 2011.
Daly started out as a radio DJ before joining MTV as a video jockey for various television programs, including the popular "Total Request Live." Daly also hosted his own late-night show, "Last Call with Carson Daly," which ended in 2019 after 18 seasons and 2,000 episodes. He joined the Today show in 2013 as a host.
He also has helmed "NBC's New Year's Eve with Carson Daly" for nearly two decades.
More From GOBankingRates
Gabrielle Olya contributed reporting to this article.
Disclaimer: Net worth figures are indicative of assets versus liabilities. All net worth figures are sourced from CelebrityNetWorth on March 3, 2023 unless otherwise noted.
About the Author