Why Victora's Secret Angels Are the World's Highest-Paid Models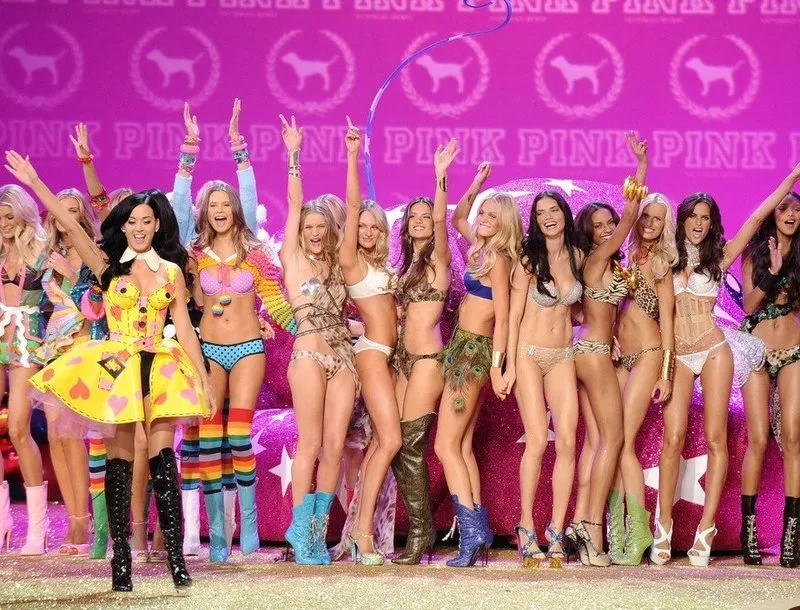 The Victoria's Secret Fashion Show 2014 airs Tuesday night on CBS. The annual televised event is the biggest in the world of lingerie. The show was filmed for the first time in London on Dec. 2, instead of its usual location of New York City, reports USA Today.
The event is best known for its flurry of intricate costumes paired with scant underwear. In a sneak peak available on the retailer's website, visitors can preview some of this year's looks like "Gilded Angels," Fairy Tale" and "Exotic Traveler," showcasing colorful getups inspired by cultures around the world.
But it's the models of the Victoria's Secret Fashion Show that really shine. Not only are these women some of the most unreal beauties known to man, they are also among the top-paid models in the world.
Keep reading: 5 Savings Lessons From Top Model Tyra Banks
3 Out of 4 Top-Paid Models Work for Victoria's Secret
The models that act as the face and ambassadors for the underwear and lingerie seller, deemed Angels by the brand, arrived in London on Dec. 1 ahead of the iconic fashion show. As the faces of Victoria's Secret, these models help create its chic and sexy image that generates $6.6 billion in annual sales, according to Business Insider.
Make Your Money Work Better for You
These Angels have plenty of reasons to strut, as they're the highest-earning models in the world. Victoria's Secret compensates its Angels well, paying its top models millions a year.
In Forbes' listing of the highest-paid models of 2014, Kate Moss and Kate Upton were the only models in the top 10 that had not modeled for the brand, and several are currently working as elite Victoria's Secret Angels. In fact, according to Forbes, 16 of the top 21 highest-paid models are current or former Victoria's Secret models.
In 2013 it was a similar story, with eight of the top 10 models having worked for Victoria's Secret, "showing that the brand's international exposure still remains hugely profitable for its model cast," according to Vogue.
The Midwestern billionaire Les Wexner is the man behind the brand of Victoria's Secret, as well as other retail giants like Pink, Express and The Limited. Worth $6.2 billion, Wexner is responsible for bumping the pay of most of the highest-paid models with the lucrative contracts offered by Victoria's Secret.
Make Your Money Work Better for You
Related: 10 Prized Celebrity Collections Worth More Than $15,000
What Angels Like Gisele Bundchen, Adriana Lima and Miranda Kerr Earn
Gisele Bundchen is far and away the highest-paid model in the world, earning $47 million in 2014, more than the earnings of the next six highest-paid models combined, according to Forbes. Those earnings break down to $128,767 a day, and that's without the additional income brought in by her husband, superstar NFL player, Tom Brady.
While she is no longer a Victoria's Secret Angel, Bundchen modeled for the company from 2000 to 2007, a gig that gained her a high profile and gave her a path to becoming the super model she is today, earning a whopping $386 million throughout her career, according to Forbes. Bundchen currently works with brands that range from H&M to Louis Vuitton.
Doutzen Kroes is tied with Adriana Lima for the spot of second-highest paid model with earnings of $8 million a year. Kroes has been modeling for Victoria's Secret since 2004 and was made an Angel in 2008. Adriana Lima has enjoyed the longest career with Victoria's Secret; the 33 year old began modeling for the brand in 2000, and has been the face of the company for the last 14 years and counting.
Make Your Money Work Better for You
Miranda Kerr, a Victoria's Secret Angel until 2013, and Liu Wen, the first East Asian model to appear in a Victoria's Secret show in 2009, came next with earnings of $7 million each. They are followed by fellow Angel Alessandra Ambrosio and Hillary Rhoda, who has not been named an Angel but has appeared in various Victoria's Secret catalogs and the 2012 Victoria's Secret Fashion Show. Ambrosio and Rhoda each made $5 million in 2014.
Photo credit: Cyril Attias