Quiz: Can You Guess Which Academy Award Nominee Is Richer?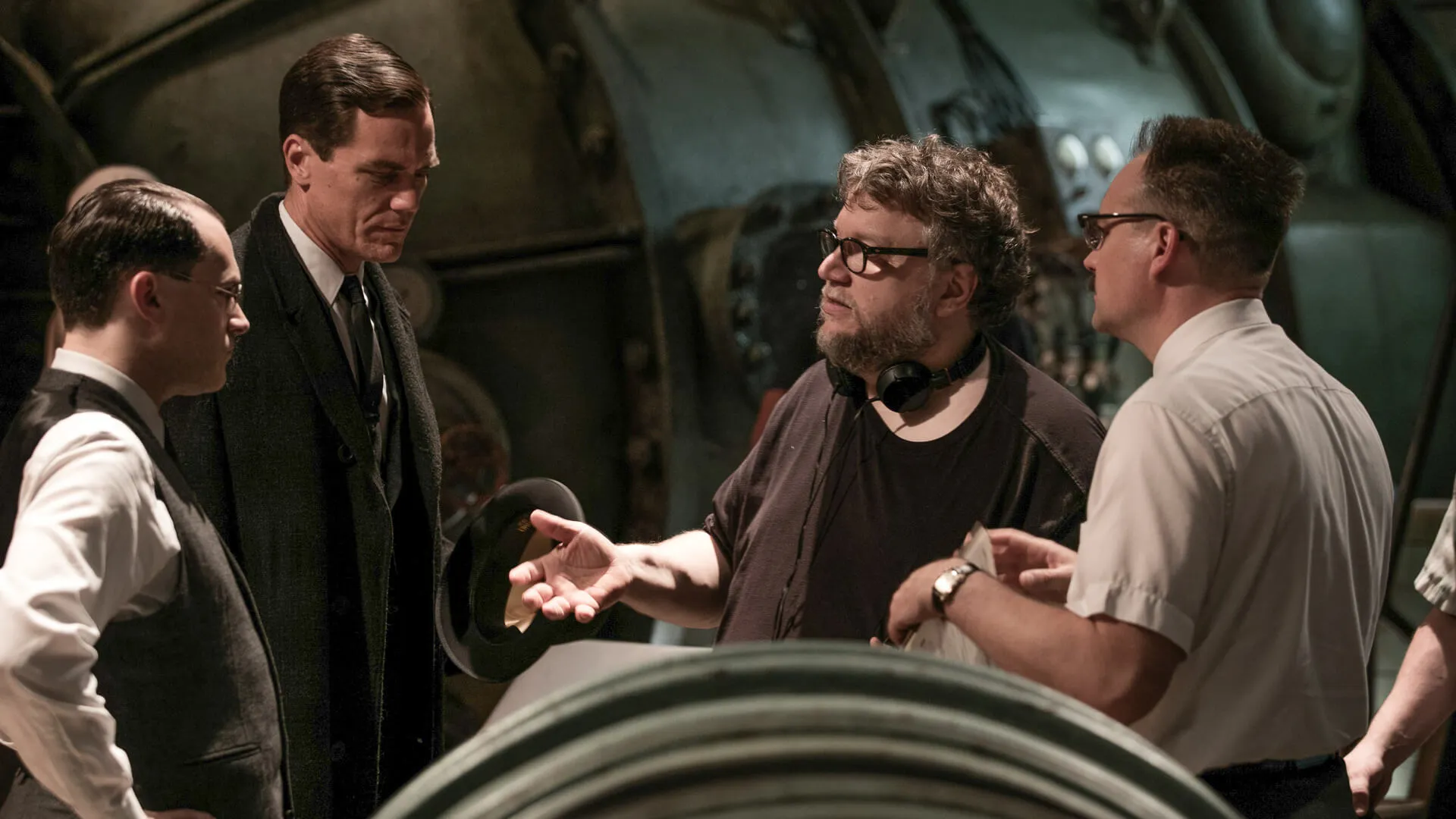 One of the biggest nights for Hollywood stars is just around the corner — the 95th Academy Awards on March 12. This year's Oscar nominees include quite a mix, from newcomers to those with star status. Some of them already have plenty of cash, as well.
While you might be able to guess who's taking home an Oscar, what about when Oscar nominees go head-to-head for net worth? Here's a challenge for you – five pairs of nominees for you to figure out which has the highest net worth.
There are no gimmes in this group. Nominee Steven Spielberg is worth $8 billion, according to Celebrity Net Worth, and obviously would dwarf anyone in the group. But these five pairs are closer in net worth, and you'll have to use your knowledge of the movie industry and the entertainers to make your best educated guess.
Click to find out if you can guess which celebrity is the richest.
Colin Farrell vs. Cate Blanchett
Let's start off with a Hollywood heavyweight battle between Best Actor nominee Colin Farrell and Best Actress nominee Cate Blanchett. Farrell, from Ireland, won a Golden Globe in January in the motion picture – musical or comedy category for his role in "The Banshees of Inisherin." That same night, Blanchett was victorious in the drama category for her work in "Tàr."
This is the first nomination for Farrell and the eighth for Blanchett, who has taken home two Oscar statuettes. Among Farrell's best-known films are "Minority Report," "Horrible Bosses" and "Tigerland."
Blanchett won her Oscars for "The Aviator" and "Blue Jasmine."
Winner: Cate Blanchett
Cate Blanchett net worth: $95 million Colin Farrell net worth: $80 million
"Tàr" is nominated for Best Picture, but even Blanchett's powerful performance couldn't make the film a box office smash hit. Released in October, the movie about a German conductor has brought in just $21.1 million worldwide, with less than one-third of that amount coming from a domestic audience, per Box Office Mojo.
Make Your Money Work Better for You
Michelle Williams vs. Michelle Yeoh
In the battle of the Michelles, Michelle Williams and Michelle Yeoh are two of the five nominees for Best Actress. Williams bagged her nomination for her role as the mother of the young filmmaker in Steven Spielberg's semi-autobiographical film, "The Fabelmans." Yeoh is being recognized for "Everything Everywhere All at Once," which Rotten Tomatoes called a "hilarious and big-hearted sci-fi action adventure about an exhausted Chinese American woman (Yeoh) who can't seem to finish her taxes." Both films earned Best Picture nominations.
This is the fifth nomination for Williams, who received her first nod for 2005's"Brokeback Mountain." It's the first for Yeoh.
Winner: Michelle Yeoh
Michelle Yeoh net worth: $40 millionMichelle Williams net worth: $30 million
Yeoh went from Miss Malaysia in 1983 to a star in action movies produced in Hong Kong in just a few years. She brought her martial arts stills to the United States the following decade and appeared in the 1997 James Bond film, "Tomorrow Never Dies." She later had roles Hollywood hits "Crouching Tiger, Hidden Dragon" and "Crazy Rich Asians."
Williams starred in "Dawson's Creek" from 1998 to 2003 before her career shifted to the big screen.
Angela Bassett vs. Jamie Lee Curtis
Angela Bassett earned her first nomination for her portrayal of music legend Tina Turner in 1993's "What's Love Got to Do with It." Hard to believe, but this is the first Oscar nod for Jamie Lee Curtis, who got her big break in Hollywood in 1978 with her role in the classic "Halloween." With this nomination, Curtis joins her late parents – Tony Curtis and Janet Leigh – as an Oscar nominee.
This year, the women are nominated for Best Supporting Actress – Bassett for "Black Panther: Wakanda Forever" and Curtis for "Everything Everywhere All at Once." Bassett earned the Golden Globe – Curtis also was nominated – in January. 
Bassett and Curtis both were born in 1958, with Bassett being three months older. Bassett's films include "Malcolm X" and "How Stella Got Her Groove Back" and, most recently,
Make Your Money Work Better for You
Winner: Jamie Lee Curtis
Jamie Lee Curtis net worth: $60 millionAngela Bassett net worth: $25 million
Her roles in horror films "Halloween," "Prom Night," "The Fog" and "Halloween II" between 1978 and 1981 earned Curtis the nickname "Scream Queen," and she has appeared in a lot of scary stuff throughout the years. But she's managed to mix in some light-hearted fare, including "A Fish Called Wanda" and the 2003 remake of "Freaky Friday."
Austin Butler vs. Bill Nighy
Austin Butler ("Elvis") and Bill Nighy ("Living") are first-time Oscar nominees and among the five men nominated for Best Actor. And the similarities end there. Butler starred as Elvis Presley in his breakout role; Nighy, 73, has had a long career – much of it in his native United Kingdom American audiences will recognize him for his roles in "Harry Potter and the Deathly Hallows: Part 1" and "Total Recall," in which he appeared with fellow nominee Farrell.
Butler, 31, got his start on television in shows such as "Hannah Montana," "Zoey 101" and "Ned's Declassified School Survival Guide."
Winner: Bill Nighy
Bill Nighy net worth: $8 millionAustin Butler net worth: $4 million
Nighy gets the win here, undoubtedly due to his longevity in the business compared to the younger Butler. Something tells us that Butler, a Golden Globe winner in January, eventually will catch up, given his youth and talent.
Brendan Fraser vs. Guillermo del Toro
Here's another pairing in which we've crossed over categories. Brendan Fraser earned his first-ever nomination this year, while Guillermo del Toro has five nominations and two wins, both for 2017's "The Shape of Water." He won Best Director, and the film – which he produced – earned Best Picture.
This time around, del Toro earned the nomination for Best Animated Feature Film for his production, "Guillermo del Toro's Pinocchio. Fraser is a favorite in the Best Actor category for "The Whale," a reclusive man due to his extreme obesity who wants to rebuild his relationship with his daughter.
Make Your Money Work Better for You
Winner: Guillermo del Toro
Guillermo del Toro net worth: $40 millionBrendan Fraser: $20 million
With "Batman" to your credits, there really isn't much competition. Nolan is the clear winner with $180 million as his net worth. "The Dark Knight Rises" was one of the biggest films of 2012, grossing nearly $1.1 billion at the global box office.
More From GOBankingRates
Jami Farkas contributed to the reporting of this article.