Dave Ramsey: Baby Steps for a Debt Free Life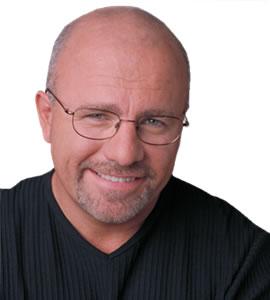 This is the final post in our 12 Days of Finance series. Keep voting until December 31st to help your favorite expert win!
No finance expert list is complete without acclaimed financial counseling specialist, Dave Ramsey. He is most widely known for his Christian-based finance advice given through The Dave Ramsey Show, a nationally-syndicated radio segment which reaches millions of listeners eager for advice on their personal finance dilemmas.
Dave Ramsey Financial Counseling Tips
Since The Dave Ramsey Show presents an ongoing stream of Dave Ramsey's financial advice, those encumbered with debt can look to Dave's bestselling book The Total Money Makeover, for a details account of this infamous get-out-of-debt "baby steps," which include:
Saving $1,000 as an emergency fund
Using the "debt snowball" (smallest to largest debt) to eliminate existing debt
Saving enough to sustain expenses for 3-6 months
Investing 15 percent of household income into Roth IRAs and pre-tax retirement accounts
Paying into a college fund for children
Paying off your mortgage early
Building wealth and giving back to others
In addition to debt management advice, Dave provides fans with additional tips on life's big-ticket decisions, like purchasing a home and starting a family. His mainstay principle alongside his Christian values is focuses on being smarter with money and more aware of bad habits and dumb decisions.
Make Your Money Work for You
Is Dave Ramsey Your Favorite Personal Finance Expert? Take the 12 Days of Finance poll and vote for him as "Most Popular" in 2012.


About Dave Ramsey
In his book The Total Money Makeover, Dave says, "We buy things we don't need with money we don't have to impress people we don't like."
To help individuals overcome this habit, Dave offers helpful tools on his website, www.daveramsey.com, like budget calculators to get debtors back on a healthy financial path.
Whether you're religiously inclined, or just need direction to pummel debt to the ground, many claim to have reached success with Dave Ramsey's direction.