How One Woman Paid Off $81,000 in Student Loans While She Was Broke

8 min Read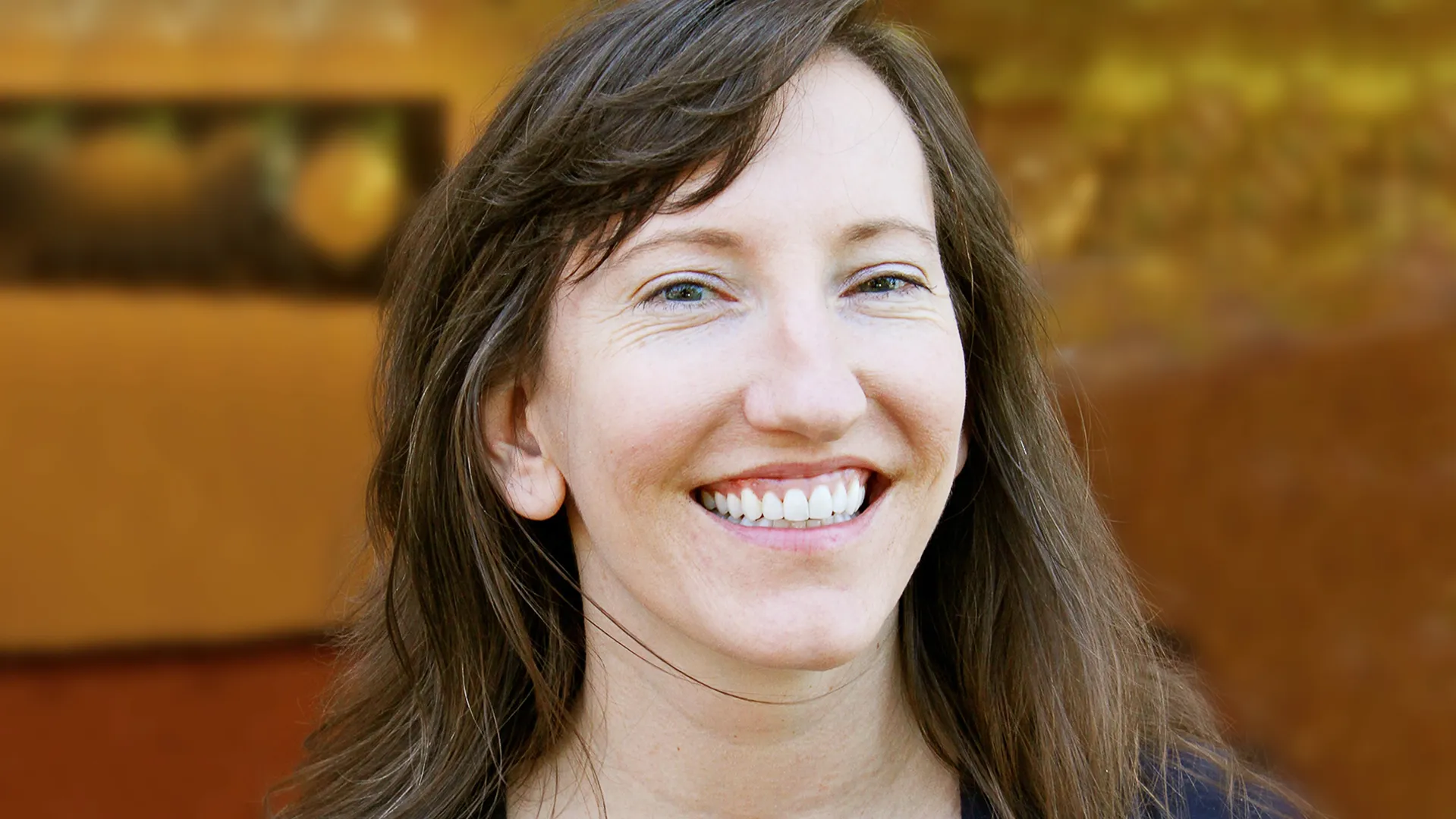 When Melanie Lockert graduated from California State University, Long Beach in 2006, she had more than a degree in theater — she had $23,000 in student loan debt. But she wasn't in any rush to pay it off. For about three or four years while she worked as a program director for an arts organization in Los Angeles, Lockert made only the minimum monthly payments on her student loans.
Then she was accepted into the performance studies master's program at her dream school — New York University. With $13,000 left to pay on her undergraduate loans, she had to choose whether to keep working and pay them off or take out $58,000 more in student loans to pay for graduate school. "I quit my job, moved across the U.S. and took on a boatload of debt," Lockert said.
Related: Is College Tuition Worth the Cost?
When she graduated in 2011, she couldn't find a job in New York, so Lockert moved to Portland, Ore., where she first got a job paying just $10 an hour, then found a new one paying $12 an hour. You can live comfortably in Portland for less than in New York, but it's still an expensive city. "At that point, I knew I couldn't pay my bills and my school loans," she said.
Despite her low pay, Lockert did figure out how to get out of debt. Click through to learn how to set goals and pay off student loans fast, even when you're starting out broke.
Make Your Money Work for You
She Continued Paying While in Grad School
Although Lockert added to her student loan debt by borrowing money for grad school, she limited the amount she would have to pay after graduating by continuing to make payments on her undergraduate student loans rather than deferring them. In order to make student loan payments and cover living expenses, Lockert had to work three jobs while getting her master's degree at NYU. But that helped her get her undergraduate debt down to $10,000 by the time she finished her graduate degree, bringing the total she owed at graduation to $68,000.
She Kept Living Expenses to a Minimum
Lockert was making only about $800 a month when she moved to Oregon after she earned her master's degree. She had to keep expenses to a minimum to have enough left to pay her student loans.
Lockert shared a small, studio apartment with her boyfriend and split the rent, paying just $400 per month. She also lived without a car. "I biked and walked everywhere," she said, which not only helped keep transportation costs low but helped her stay fit without paying for a gym.
She also lived without a TV and went without health insurance for some time. "I had to cut back everything," Lockert said.
She Briefly Relied on Food Stamps
Shortly after moving to Oregon, Lockert said a friend suggested that she apply for food stamps to help her cover the cost of food. And Lockert did.
"It definitely helped," she said. However, she remembers it as a humbling experience. "I never thought I would get a master's degree and be on food stamps," Lockert said. She took advantage of this program only for a few months, though, because when she got a job for $12 per hour, she lost her eligibility.
Make Your Money Work for You
She Depleted Her Emergency Fund
Despite keeping expenses to a minimum, Lockert still couldn't afford the monthly minimum payments of $900 on her student loans. She didn't qualify for a student loan forgiveness program that would've wiped out what she owed entirely, but she could have applied for an income-driven repayment plan that would have reduced her monthly payments.
"I knew that was an option," Lockert said. But she was so obsessed with paying off debt that she didn't want to take advantage of lower payments.
Lockert used her emergency fund instead. She had saved $10,000 and chipped away at that to make monthly student debt payments.
Need-to-Know: When It's OK To Use Your Emergency Fund
She Made Extra Money With Side Hustles
Lockert realized that cutting back wasn't going to be enough to pay off her debt. "If you want to make progress, you have to focus on making more," she said.
Lockert took any gig she could find on Craigslist and TaskRabbit, an online marketplace that matches people who need odd jobs done with workers. She found creative ways to pay off student loans: She served as a brand ambassador, mother's helper, pet-sitter and even an assistant for a surprise birthday party. "I did some pretty weird and interesting things," she said.
She Got Resourceful
Being resourceful about how to pay off student loans helped Lockert keep down expenses and come up with more cash for her student loan repayment plan. For example, when she had a side hustle as an event assistant, she asked to take home leftover food from events.
"I was eating free for a week — better food than I could make," Lockert said. She recommends looking for side gigs with catering companies so you can lower your food expenses by taking advantage of event leftovers.
Clean Up and Get Paid: Ways to Make Money Off What You Already Have
Make Your Money Work for You
She Changed Her Mindset
One of the key things that helped Lockert commit to paying off her student debt while being broke was changing her mindset. She said she had to stop fooling herself that student loan debt was good debt.
And she had to get rid of the idea of what her life should look like. "I wasn't super proud of being in my late 20s and early 30s doing all of these things," Lockert said. But she knew it was worth the temporary sacrifice for the long-term gain.
She Paid Her High-Rate Loan First
Lockert tackled her debt by looking at her student loan interest rates to see which was the highest. At 6.9 percent, her graduate school loan had the highest rate and was costing her $11 a day in interest alone, she said.
Rather than make monthly payments, Lockert made biweekly payments to reduce the amount of interest she paid over time. Whenever she earned extra money, she also threw that at her graduate school student loan.
She Set a Timeline
In January 2013, Lockert started a blog called Dear Debt to document her struggles. At the time, she had $57,000 in student loans left and was severely depressed.
"I felt overwhelmed every single day," Lockert said. "I felt like there was an elephant on my chest. I felt hopeless."
Still, she declared on her blog that she would get rid of her student debt in four years. "There was realistically no way in hell that was going to happen," she said. But declaring her intentions and setting a timeline for paying off debt — the first steps to setting financial goals you'll actually achieve — really changed a lot of things, Lockert said.
Five months later, Lockert got a full-time job making $31,000 a year as an events coordinator for a nonprofit organization. She also started doing freelance writing, editing and social media work in 2013. Within a year, she was making as much freelancing as she was at her full-time job.
Make Your Money Work for You
She Boosted Her Payments as Her Income Rose
Lockert realized that she could increase her freelance income if she had more time. She quit her full-time job and made $60,000 within her first year of self-employment. "It was the most amount of money I had made in my life," Lockert said.
But Lockert kept her living expenses low so she could put a lot more money toward her debt. "The key was that I kept my lifestyle the same as I made more money," she said.
Get Started: Hidden Expenses You Can Easily Cut
She Motivated Herself With a Debt-Free Dream List
By the spring of 2015, Lockert was feeling burned out from working so hard to pay off her student loans, so she took a two-week vacation to Spain. "I needed the rest," she said. She also used the time off to figure out what it would take to pay off the remainder of her student loans and what her life would look like without debt.
"I realized I could take trips more often without debt," Lockert said. "That trip helped me stay the course for six more months." She managed to put $30,000 toward her student debt that year and paid it off entirely by December 2015 — one year before her self-imposed deadline.
"I kept saying my life is going to be different once I'm not paying $1,000 to $3,000 a month to debt," Lockert said. Her dream list of what she would do when she was debt-free included moving back to Los Angeles, taking her mom to Italy and working for herself.
"I have accomplished all of those things," she said. Focusing on what her life would look like after she paid her loans gave her the motivation to continue and helped her figure out how to pay off debt.
Click through to learn 30 ways to dig yourself out of debt.
More on Debt
About the Author