Rachel Cruze Believes Becoming Debt-Free Is the Goal: 5 Ways To Extinguish Your Debt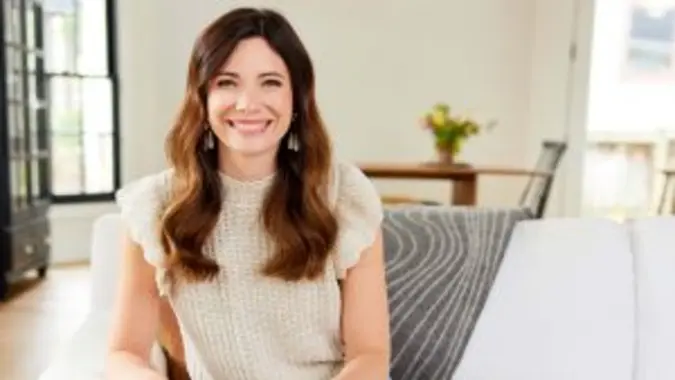 Rachel Cruze's formerly-Twitter-now-X bio reads: "Helping you get out of debt, win with money, and have fun in the process. Let's create a life you love." Cruze recently spoke out in an interview that she believes the goal of financial success is to become debt-free.
On her X profile she sent out a clip of an interview with the text: "Debt has become so normal in our world. But normal is broke in America today. You don't have to live that way. Yes, becoming debt free requires a season of sacrifice but it is so worth it. Live like no one else so later you can live and give like no one else."
Cruze isn't wrong, but there's a lot more to getting out of debt than just stating to "live like no one else" and "give like no one else." It takes thoughtful steps, careful consideration, some ability to roll with the punches and ultimately a change in how you think about the money you earn, not to mention spend.
Here are five ways to extinguish your debt in order to live a better life.
Look Into Debt Consolidation
Before you retire, you might want to pay off all your outstanding debts, but that can be tough. The first step in simplifying this process and obtaining your goal is via consolidation. Make a complete inventory of what you owe then research ways to roll them into one. 
Make Your Money Work for You
This allows you to track your progress, see how much you still are in the red, and most importantly, be able to tackle it all with one monthly payment. Try to find a lower-interest financing option that could potentially lessen the quantity of your payments along with dropping your monthly interest charge.
Increase Your Savings Over Time
We all mean to add more to our savings account, but how often do we put our money where our mouth is? Try putting an extra $100 per month in a separate savings account for one year. Use auto-transfer features with your bank or ask your employer to do it with your upcoming paychecks so you don't even think about it. Use the double bucket approach to add to an emergency fund or invest in your retirement.
Change Your Current Money Habits
Do you spend all the money you have before more comes in? Do you spend the money you don't already have? If bad habits like this go unchecked for too long you could find yourself in some serious debt. Over time, that debt can build up and become even worse, especially if you are locked into a high interest rate, lose your job or have a sudden financial emergency that drains your bank accounts.
Time to switch it up. Figure out what you want versus what you need. If there is a costly purchase you really want to make, come up with a savings plan to get it without taking out a loan or sinking deeper into debt. That goes for all levels of class, income and tax brackets.
Make Your Money Work for You
A few years ago Cruze tweeted, "If you don't have good money habits, it doesn't matter what your income is. The more money you have, the bigger the mess can be."
Downsize How You Live
How big of a house do you really need? Do you really have to buy a new car every year? Between the regular payments, taxes, inflation, cost of repairs and more, you can barely enjoy what you have due to all the stress of having to pay it off. Downsizing lets you figure out what you really need in terms of housing, transportation and lifestyle. 
Besides, there's wiggle room for debt reduction because of the money you are no longer spending to keep up with the Joneses. It's a great way to lower your tax bill, reduce the number of fix-it jobs on your home, and not have to worry about how you can afford it all.
Rethink How To Use a Credit Card
the following message: "Paying off your credit card bill every month does not mean you are winning with money." There's an instant gratification that credit cards can indulge — buy what you want and pay for it later. 
To Cruze's point, just because you are able to make a credit card payment each month, either in part or in full, does not mean that you have steady cash flow afterward. In fact, your credit card balance and bank account might both read "0" which isn't the same as being debt-free. Instead, try to use the cash you have or a debit card to pay for what you know you can afford. It helps avoid high interest fees credit cards are known for.
Make Your Money Work for You
Cruze concludes that ultimately, "Getting out of debt doesn't just free up your finances. It frees up your future."
More From GOBankingRates