Suze Orman, Dave Ramsey and More Experts Give Their Top Advice About Getting Out Of Debt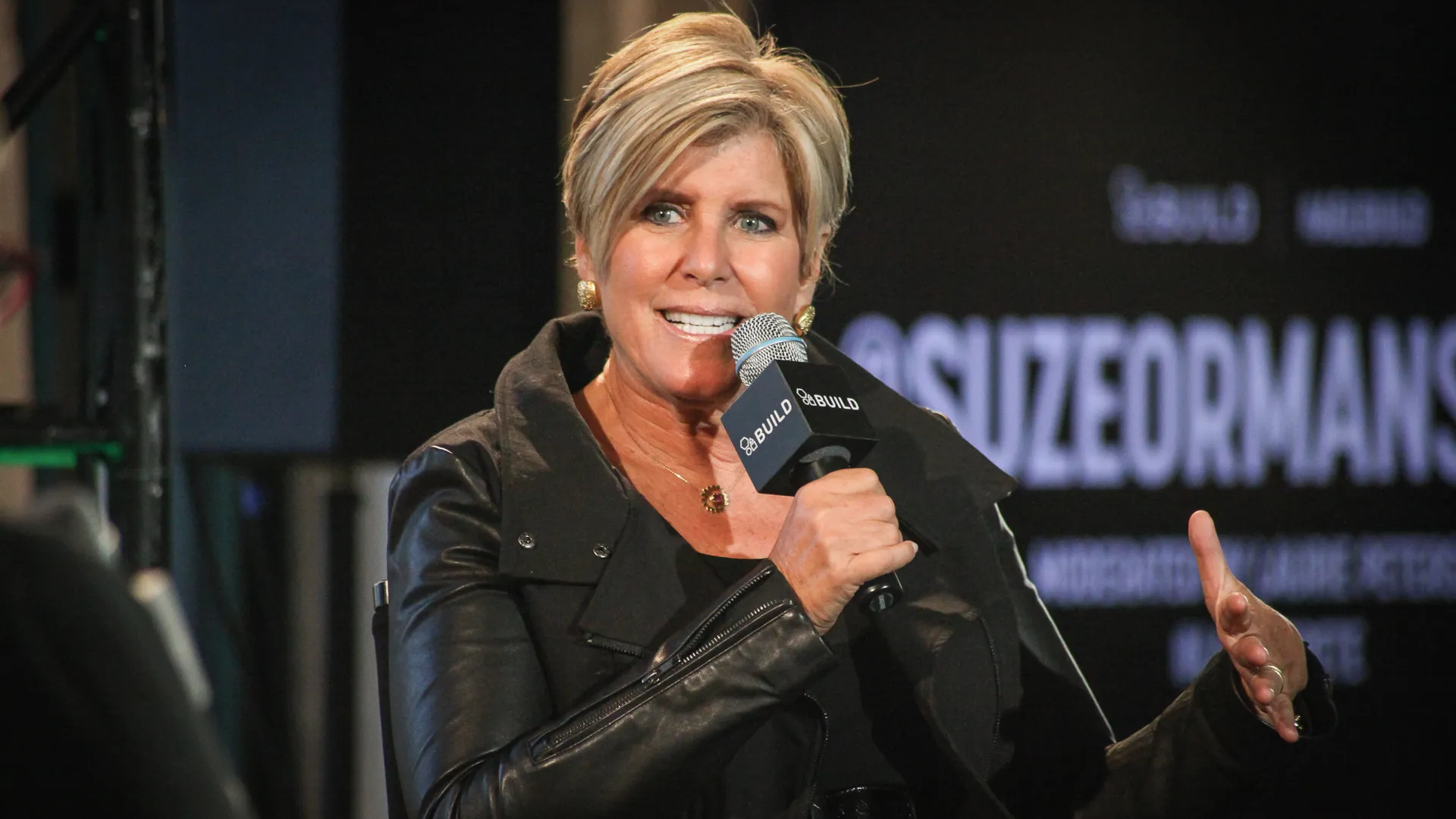 Total household debt in America has reached $16.90 trillion, according to the New York Federal Reserve. Student borrowing is down a bit as of the end of June, but that decline was offset by a rise in credit card spending and auto loans.
Not all consumer debt is bad. Rising mortgage debt, for example, is a key ingredient in the country's continued overall economic growth, according to Debt.org. But too much of the wrong kind of debt can certainly be bad — and it's exactly that for millions of Americans.
So, how do people manage all of that debt and keep it from spiraling out of control? Well, many of them tune into their favorite podcasts, read their favorite books and watch their favorite money experts tell it like it is on TV. 
Here's a look at the debt-related wisdom that America's most popular personal finance pros have dished out over the years.
Decide You're Done With Debt
One of the biggest talk show hosts in America across all categories of radio, Dave Ramsey is also a seven-time bestselling author. For him, there can be no such thing as a debt-free life without discipline.
"First things first," his site RamseySolutions.com said, "Decide that you're done with debt — right now. That means no more swiping that credit card. No more taking out personal loans for something you can't pay cash for. Have we hit a nerve yet? For some of you, this might be a big change of pace. But if you really want life-change, you've got to stop doing what you've always done and make room for something new."
Make Your Money Work for You
Don't Tackle All Debt in the Same Way
With more than 25 million copies of her books in circulation, Suze Orman is arguably one of the most famous names in personal finance.
She wants her loyal followers to remember that not all debt is created equal — and it shouldn't be prioritized equally, either. In a CNBC video clip, Orman suggested her listeners ask themselves, "Which debt is the debt that you need to tackle first?"
She gave the example of unsecured credit card debt vs. secured student loan debt.
"I would not be tackling both of those in the same way at all," Orman said in the video. "Student loan debt is debt you can never get rid of in most cases. The first thing I would do is divide which debt is secured debt — like a student loan, it's secured with your future — mortgage debt, car loan debt, then credit-card debt, and I would tackle it from there."
Set It, But Don't Forget It
Farnoosh Torabi of "You're So Money" fame — although her podcast is just one sliver of her sprawling brand — is a fan of automating your finances, but not of tuning out to your monthly bills.
"A popular saying in the personal finance world is to 'set it and forget it,'" Torabi wrote in her blog. 
She likes the "set it" approach to debt elimination — streamlining your finances by automating payments where you can. Forgetting it, on the other hand, entails tuning out and hoping for the best — a strategy Torabi does not endorse.
She continued: "The 'forget it' part can sometimes backfire in the form of cost creep or hidden fees. If I had to edit the expression, I might suggest something to the effect of, "Set it, but don't forget to check in once in a while."
Make Your Money Work for You
Correctly Define Essentials
One of the hottest personal finance mavens in America, Tiffany "The Budgetnista" Aliche's Live Richer Academy now has 50 expert instructors teaching classes attended by more than 120,000 students.
Her philosophy is that the only real way to eliminate debt is to stop spending your way into it. You can only do that, she counsels, by using honest language in setting boundaries. 
"Make your financial well-being a priority and stop spending on nonessential items," she wrote in her book "The One Week Budget." "According to Webster's Dictionary, essential means: 'absolutely necessary; indispensable; vital.' What definition are you using? Is your definition keeping you in financial bondage?"
Help Your Children Avoid Debt in the First Place
New York Times bestseller Neale Godfrey is the author of more than 25 books on the subject of youth financial literacy. Unsurprisingly, her best debt advice is to help your children avoid getting into it in the first place by fostering good financial habits from an early age. 
"Anything that involves money, and the exchange of value, can be used as a learning tool," Godfrey wrote for Fidelity. "Try not to make money conversations the biggest secret in the family. There's no way to expect kids to grow up with a healthy attitude toward money unless they know how it works."
More From GOBankingRates