Mark Zuckerberg's Net Worth and Journey to the Billionaires' Club

The net worth of Facebook Founder and CEO Mark Zuckerberg is an astounding $63 billion.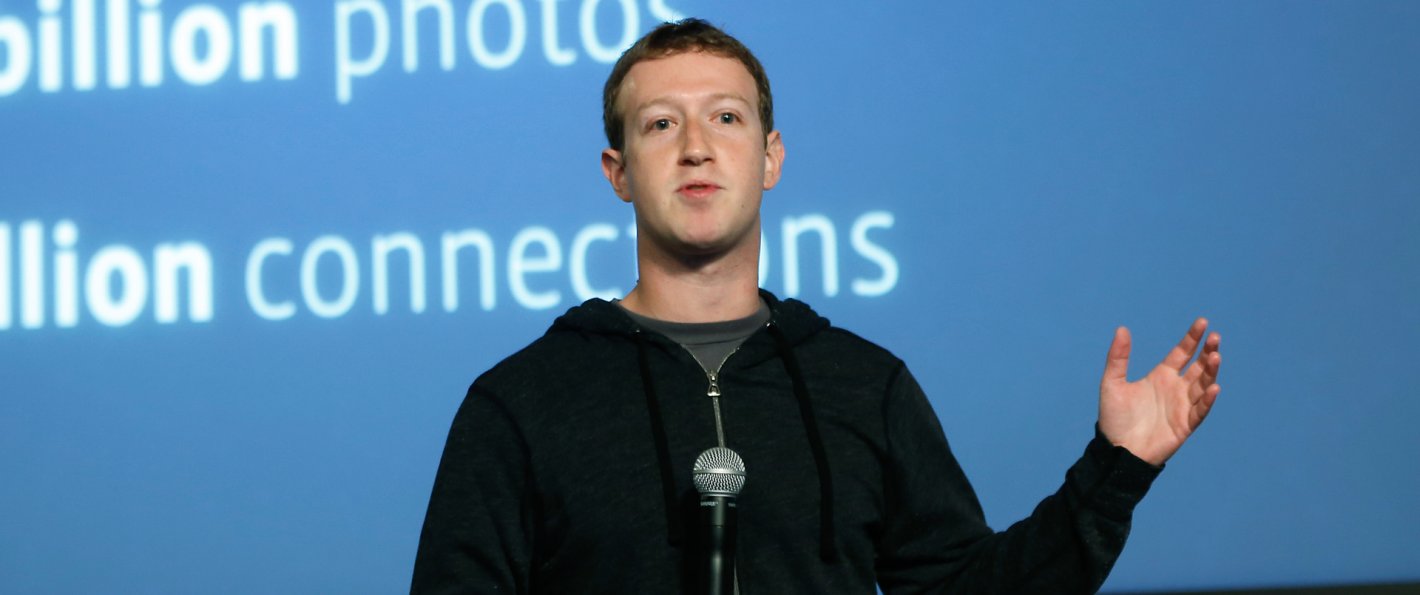 On May 14, people around the world will take to Facebook to wish the maternal figures in their lives a Happy Mother's Day. Many will also wish a "Happy Birthday" to the man who made Facebook a reality: Mark Zuckerberg.
Zuckerberg, who became a billionaire when Facebook went public just four days after his 28th birthday, is one of the most successful college dropouts of all time. Take a look at his wealth as the hoodie-loving CEO turns 33.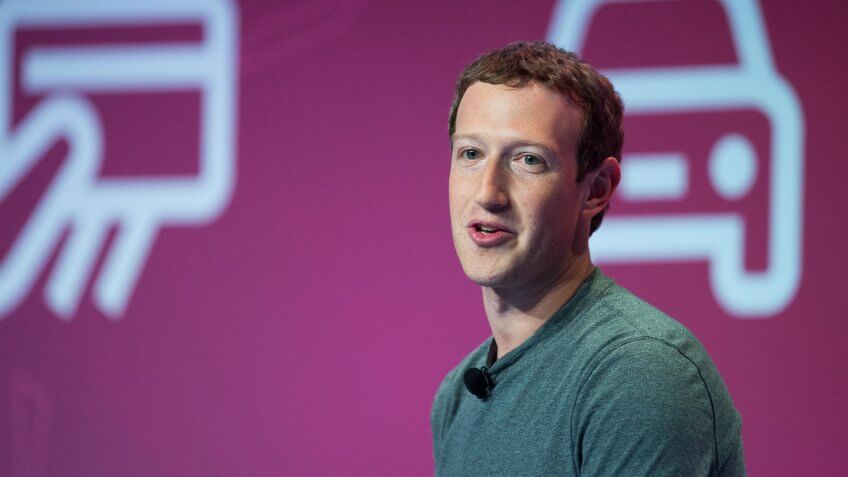 Getty Images / David Ramos
Mark Zuckerberg Net Worth: $63 Billion
Forbes named Mark Zuckerberg the Richest U.S. Entrepreneur Under 40 in 2016. At that time, Zuckerberg's net worth was $50 billion — $40.4 billion more than the runner up, Facebook Co-founder Dustin Moskovitz. Zuckerberg's net worth jumped to $63 billion at the beginning of this year, according to MarketWatch.
Zuckerberg holds the titles co-founder, chairman and CEO of Facebook. When Facebook went public in May 2012, Forbes reported it was the third-largest initial public offering in U.S. history. The company's shares were priced at $38 each, valuing Facebook at $104 billion. Zuckerberg owned more than 503.6 million shares and options, which boosted his share of the company to $19.1 billion.
In 2016, Zuckerberg began to sell some of his Facebook stock. In February 2017, his total number of shares was down to 463.8 million, though he has sold even more shares as recently as March, according to MarketWatch. As of May, a Facebook share is worth more than $150.
Check Out: 21 Traits of Highly Successful Billionaires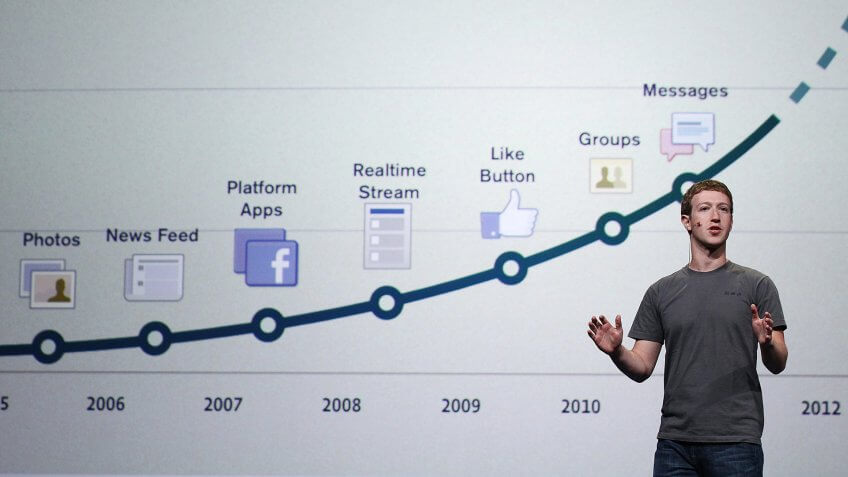 Getty Images / Justin Sullivan
Facebook History and Worth
Facebook is valued at more than $350 billion. According to CNN Money, that number could someday reach as high as $1 trillion.
Founded in 2004, the social platform was originally known as thefacebook.com and was intended as a social directory for Harvard students. According to The Guardian, half of Harvard's undergraduate class signed up with thefacebook.com within its first month. By the end of 2005, the social network had expanded nationwide.
Facebook's headquarters are based in Menlo Park, Calif., about 30 miles south of San Francisco. According to Statista, Facebook had more than 17,000 full-time employees as of December 2016. The social media site boasts a staggering 1.86 billion monthly active users.
Most people enjoy Facebook for free, which has led some to wonder how Facebook makes money. Its primary source of income is advertising. Mobile ad revenue is particularly lucrative; it makes up 80 percent of total advertising revenue, according to CNN Tech.
Under Zuckerberg's leadership, Facebook has grown into much more than a social media website. The company also owns Messenger, a chat app with 1.2 billion monthly users, according to TechCrunch. Facebook also owns messenger app WhatsApp — 1.2 billion active users, according to Statista — and technology company Oculus, which makes the virtual reality headset Oculus Rift.
In April 2012, Facebook acquired Instagram for $1 billion. Today, the app has more than 700 million monthly active users. According to Quartz, Zuckerberg tried to buy photo- and video-sharing app Snapchat for $3 billion in 2013 but was turned down. Since then, several Snapchat-like features have been rolled out on Instagram.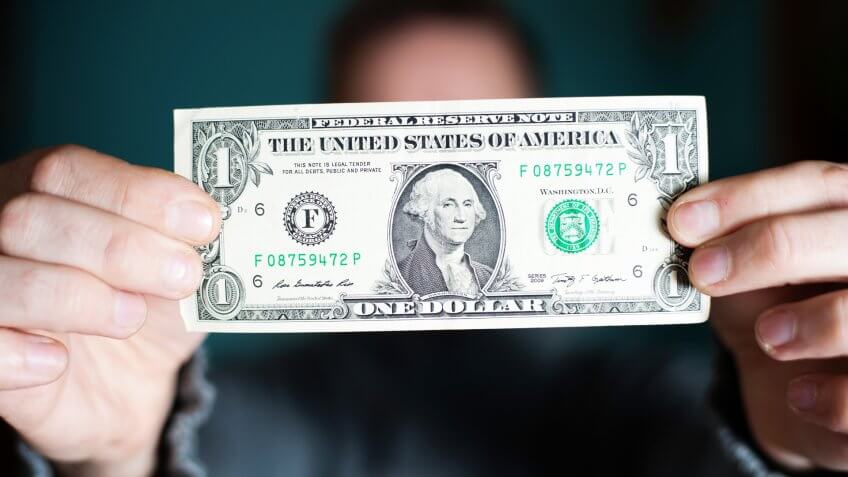 Kira Garmashova / Shutterstock.com
Mark Zuckerberg Facebook Salary: $1
In 2012, Mark Zuckerberg reportedly earned about $770,000 from his Facebook salary and bonuses, according to Forbes. The following year, he slashed his annual salary to $1. Making such a move means Zuckerberg's financial standing depends on Facebook's success.
While the billionaire entrepreneur isn't earning a salary for his day job, Facebook pays for his expenses, including security and chartered flights for himself and his guests. Such expenses cost the company upwards of $653,000 in 2013.
Look: How to Travel Like a Millionaire — Without the Millionaire Budget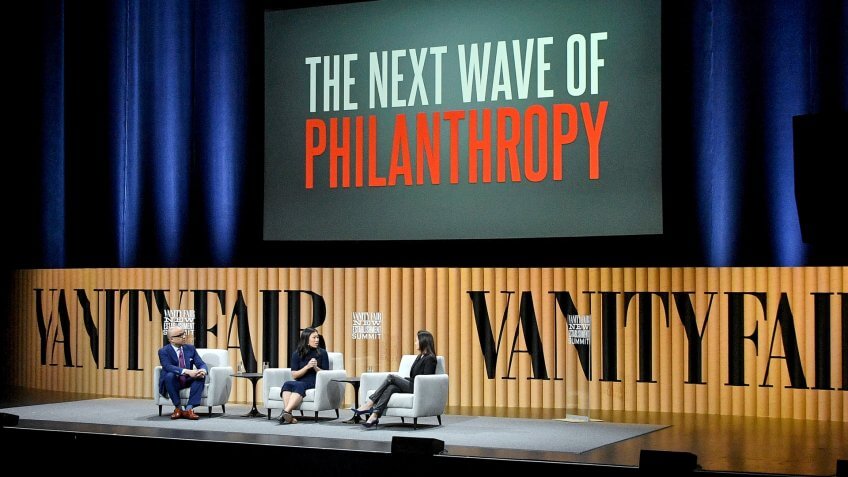 Getty Images for Vanity Fair / Mike Windle
Mark Zuckerberg Philanthropy
Mark Zuckerberg possesses more wealth than most people will ever see. Rather than keep his money to himself, however, he plans to give much of it away.
In 2010, Zuckerberg and his wife, Priscilla Chan, signed The Giving Pledge. The brainchild of Bill Gates and Warren Buffett, The Giving Pledge calls for wealthy people to give most of their money to charitable causes.
In November 2015, the couple had their first child, Max. Zuckerberg reiterated his philanthropic intentions in a letter to his daughter. In the letter, the couple introduced the Chan Zuckerberg Initiative, which focuses on causes like personalized learning, curing disease and connecting people.
In March 2017, the couple announced that they were expecting their second child, a daughter.
Up Next: 20 Inspiring Entrepreneurs You Need to Follow on Social Media