Best Golf Communities for Retirement
When work is done, hit the links — forever.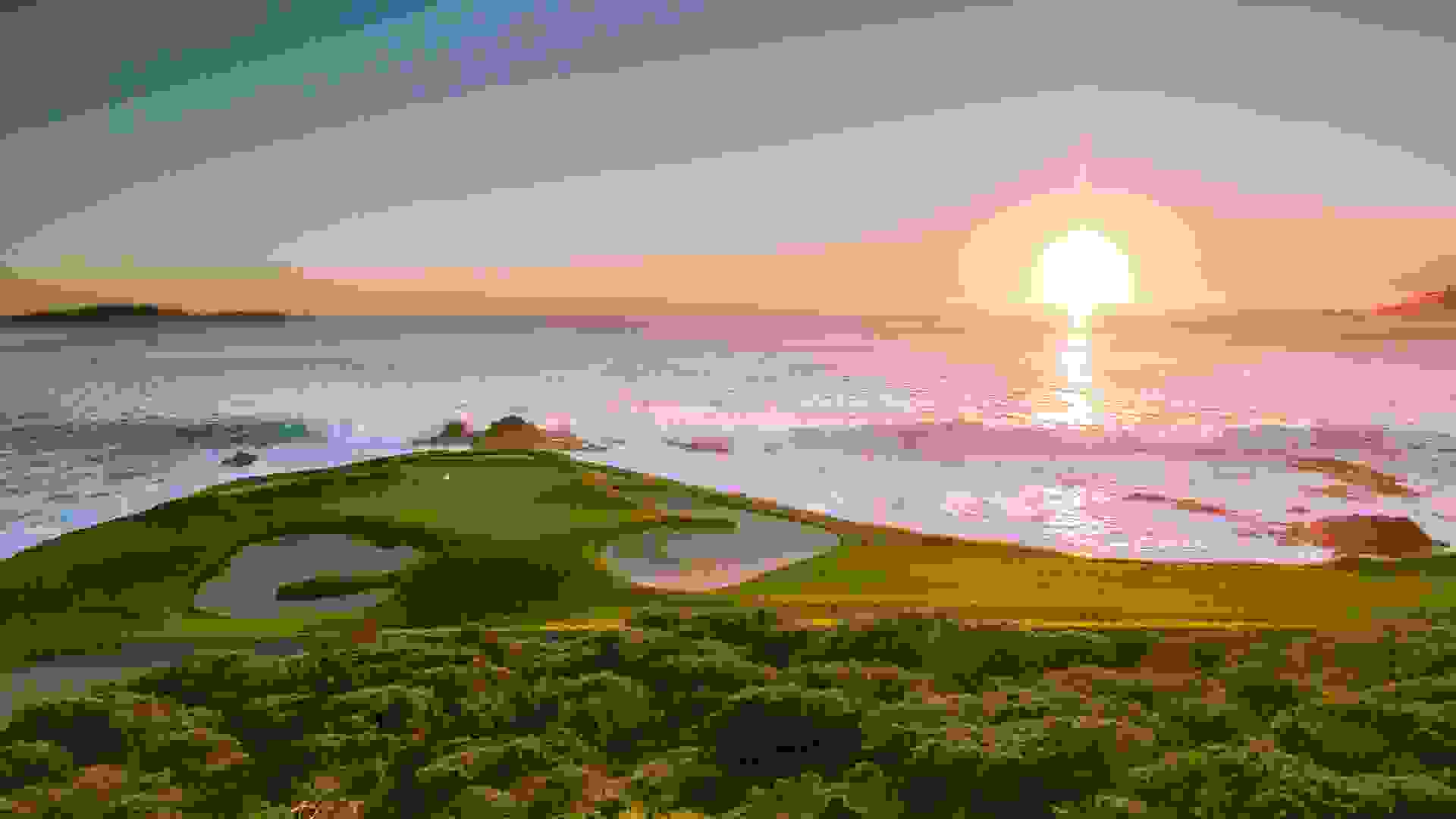 For some people, retirement means traveling. For others, it's fishing, learning to paint or spoiling the grandkids. But for those who live and breathe the links, retirement can only mean one thing — lots and lots of golf. It's not cheap to retire in a golf community, but it's also not reserved strictly for the 1%. 
Find Out: What It Costs To Play On America's 10 Best Golf Courses
Related: These Are the 30 Best Small Towns To Retire in America
Regular retirees who planned well can live out their days in a neighborhood where golf is the main attraction but that's also bursting with quality-of-life amenities like dining, exercise and wellness, swimming, tennis, nature, shopping and, most importantly, neighbors your age who love the same sport as you. 
See: How Rich Are Tiger Woods, Phil Mickelson and 43 More of the Wealthiest Golfers of All Time?
The following is a good mix of golf communities across the country. Many are within reach of the average retiree with a decent nest egg, a few are more luxurious and expensive and there's one that you'll likely never live in unless your butler is reading you this article in a room that looks like it came from the good section of the Titanic. 
Read on to learn about the best places to retire for golfers of all skill levels and budgets.
Last updated: June 25, 2021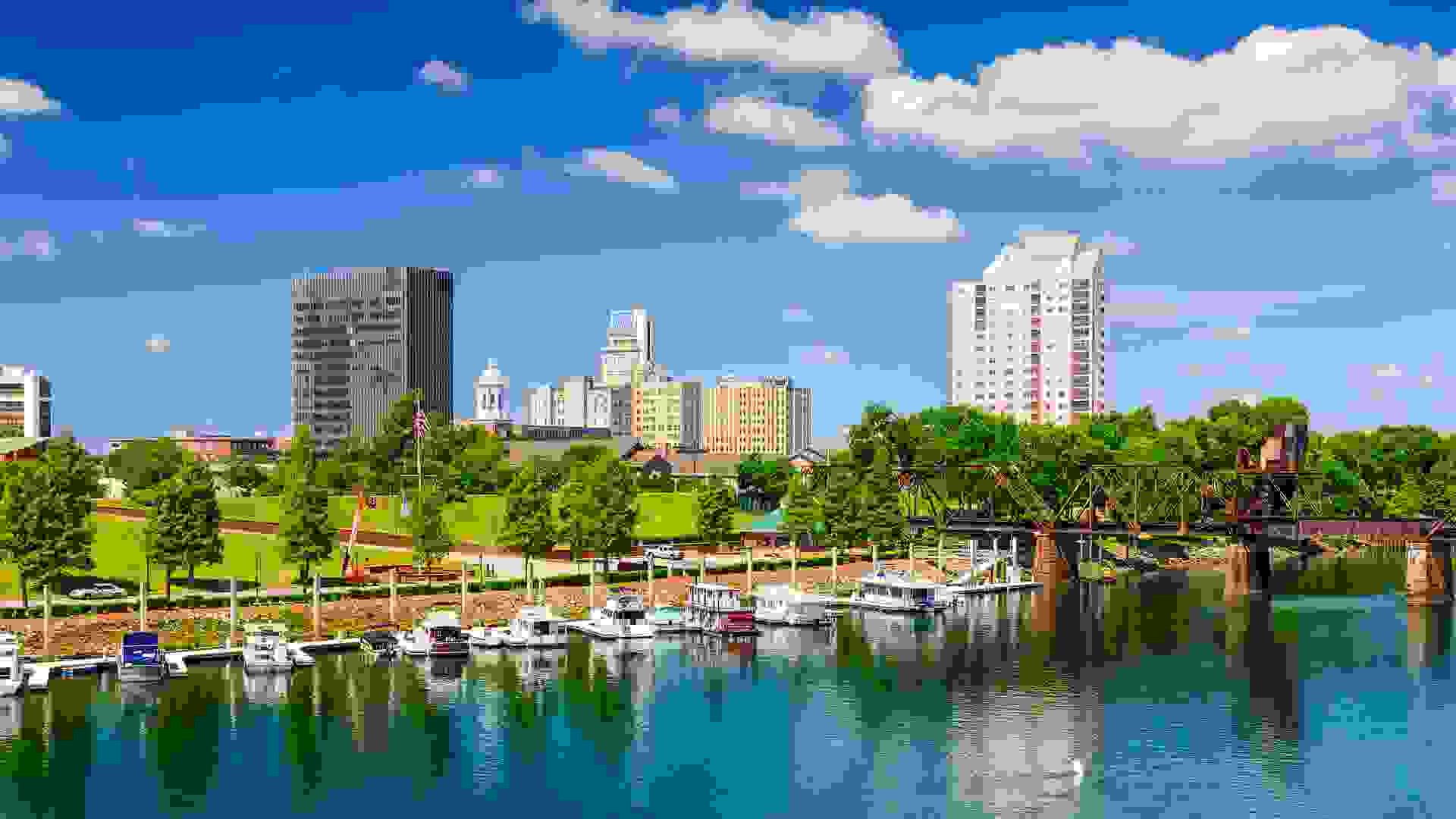 Mount Vintage: North Augusta, South Carolina
Golf legend Byron Nelson referred to the course at Mount Vintage as "a magnificent layout." The private golf and retirement community is located just minutes from the sport's Mecca of Augusta, Georgia. Its stunning topography is home to a 27-hole championship layout that was designed by Tom Jackson, all of which is anchored by a fully restored piedmont plantation that serves as the clubhouse.
Homesite lots start under $30,000, but they vary by size and location. The developer guarantees 5% financing for the first three years on loans that can be amortized for up to 30 years. Loans can be renegotiated after 36 months. Homes are between 2,500 to 4,500 square feet and start in the $380,000 range. Patio homes range from 1,600-2,800 square feet and start in the $220,000 range.
Retiring in 2021? Here's What You Need To Know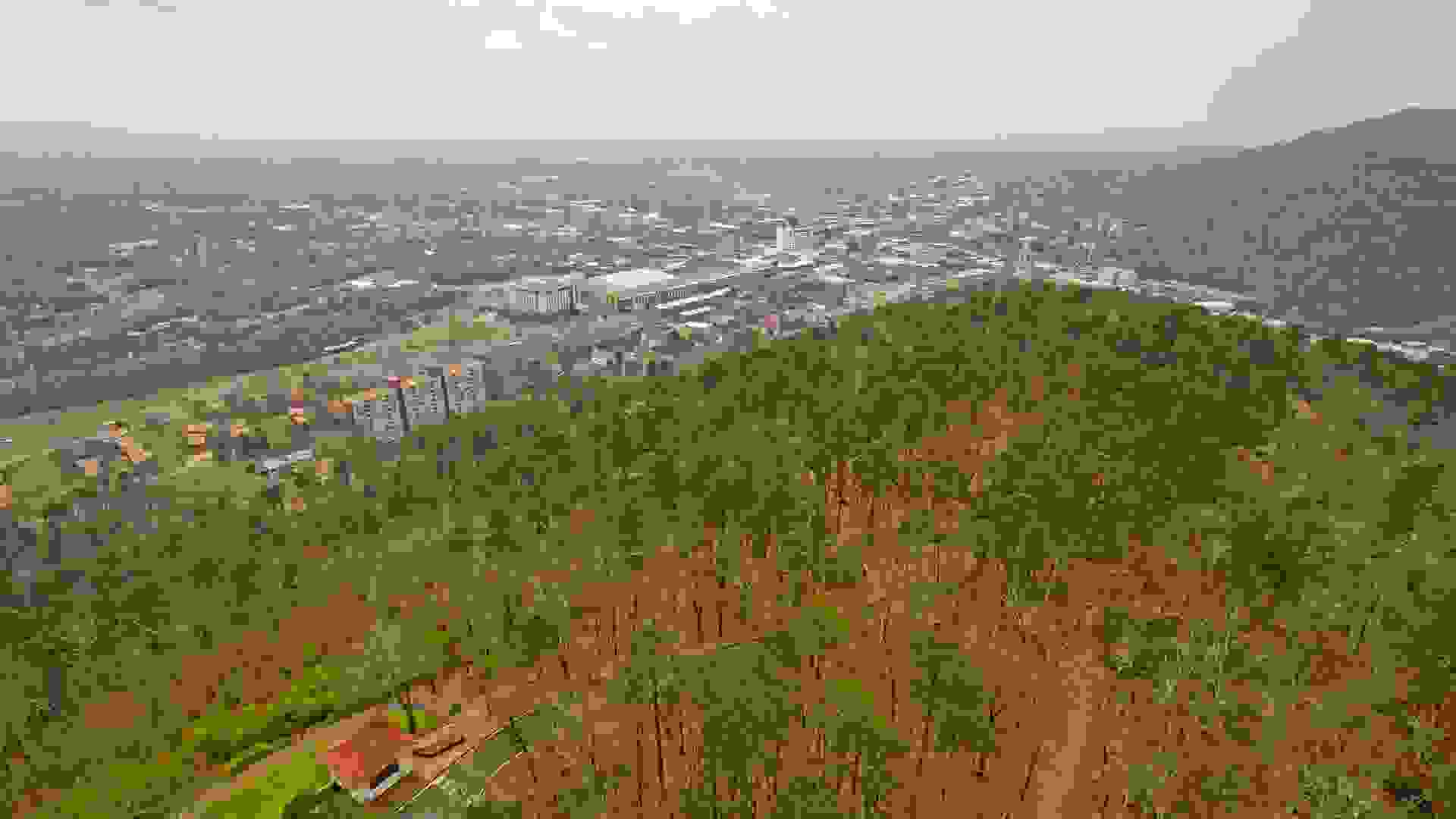 Hot Springs Village: Hot Springs Village, Arkansas
Nine courses and 171 holes offer boundless variety for golfers of all skill levels at Hot Springs Village, where taxes are low and retirement living is affordable. The average price per square foot for real estate in the community is less than $125. There are seven 18-hole courses, a 27-hole golf complex and a private club that was ranked the No. 1 course in the state by Golf Digest for four years in a row. It's a diverse community, it's close to the capital, it spans more than 26,000 acres of pristine Ouachita Mountains wilderness and it's home to 11 lakes and endless outdoor recreation opportunities.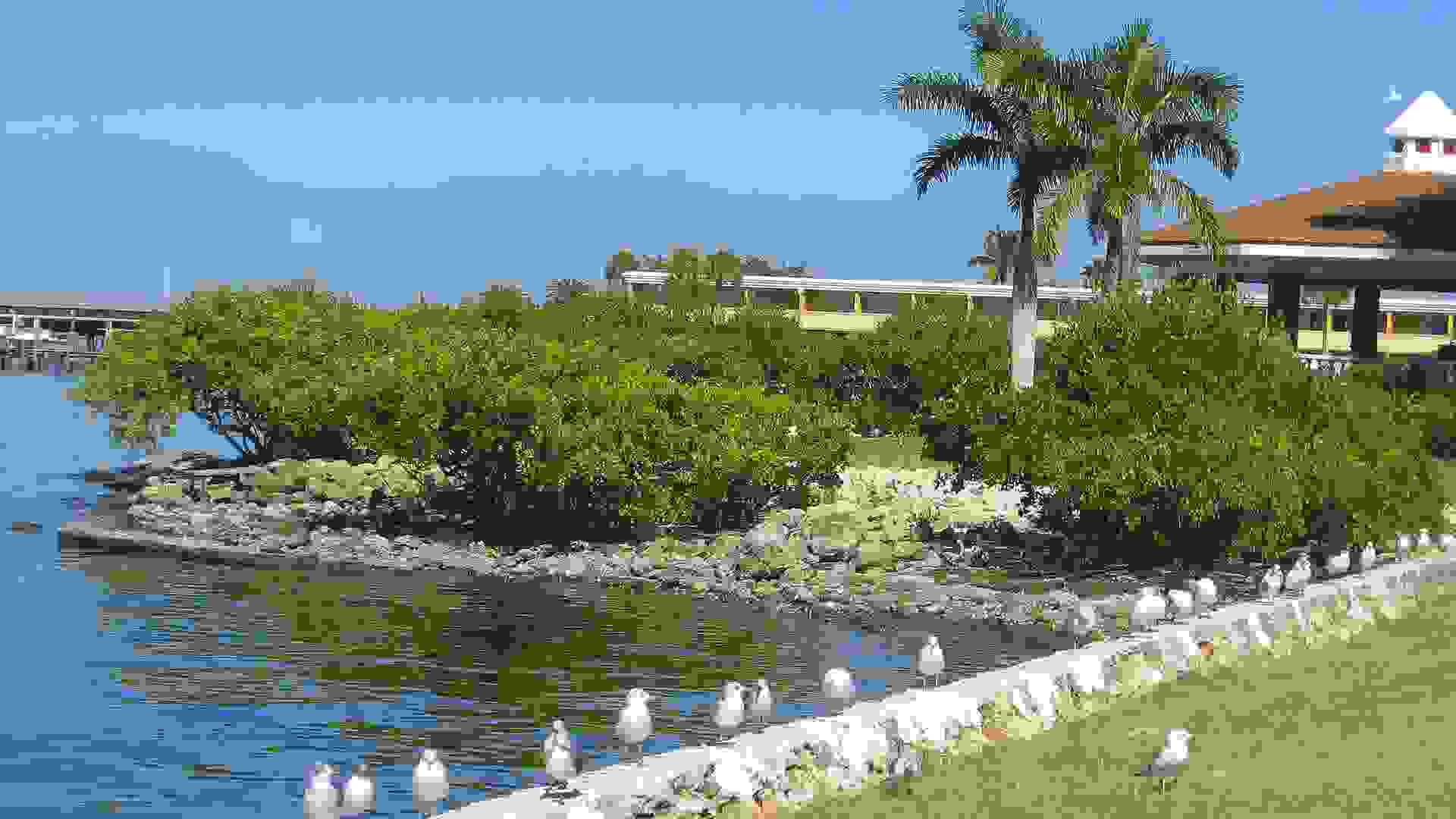 Babcock National: Punta Gorda, Florida
Part of the sprawling Babcock Ranch network of neighborhoods, Babcock National is one of the most affordable golf retirement communities you'll find — homes start in the $190,000 range for retirees on a budget. Famed architect Gordon Lewis designed the 460-acre, 18-hole course, which consistently ranks as one of the best in Southwest Florida.
The list of amenities goes on and on, but the highlights include a resort-style pool with a waterfall, a state-of-the-art fitness center with a full spa, a tennis center, a tiki bar and a formal dining room.
Check Out: 35 Retirement Planning Mistakes That Waste Your Money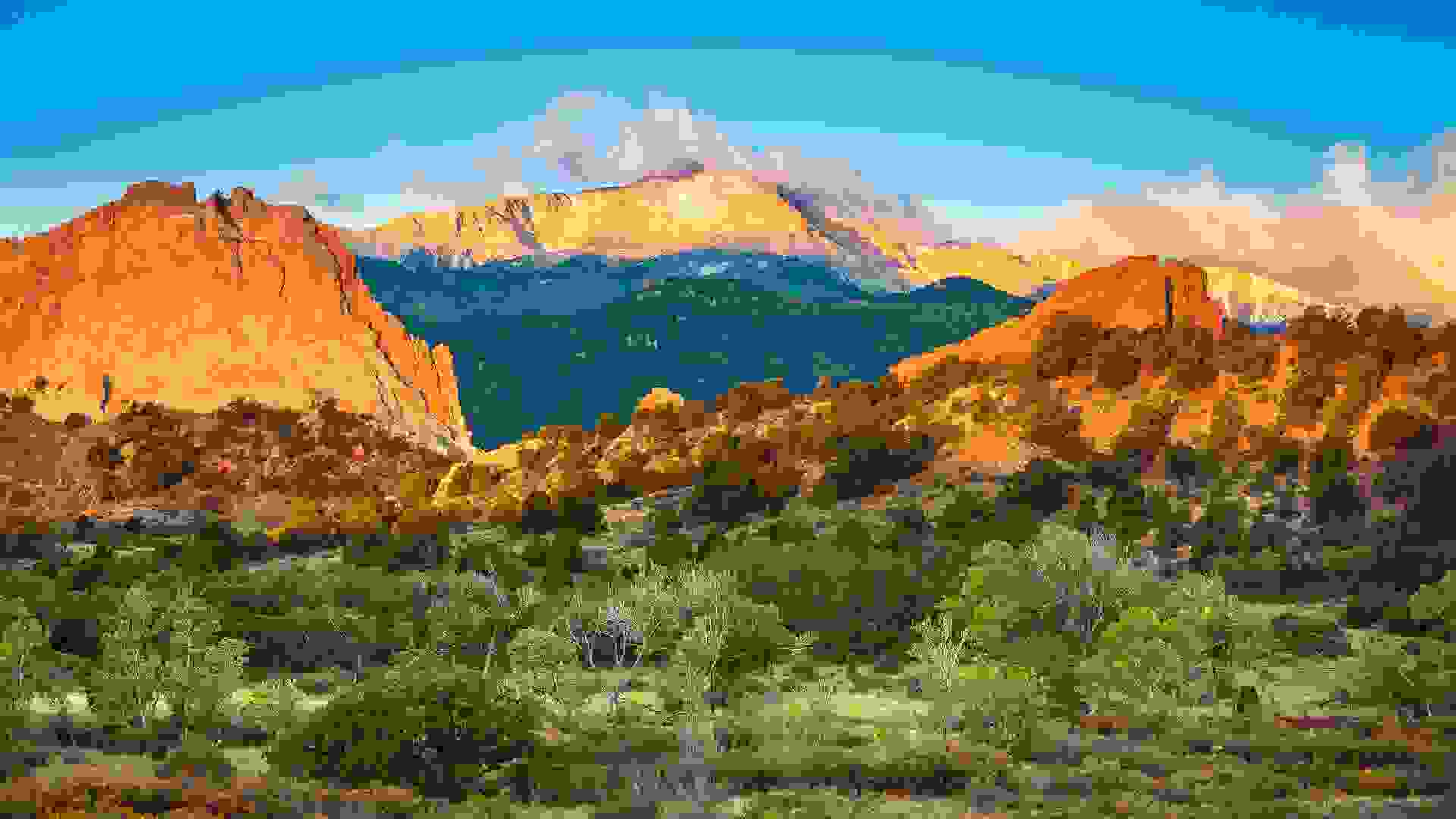 Cobble Creek: Montrose, Colorado
Soaring more than 5,800 feet above sea level, Cobble Creek offers four seasons of mild weather and a landscape of wildflowers and sweeping panoramic views of snow-capped mountains. The course itself — the Links at Cobble Creek — is nestled at the base of the San Juan Mountains — both members and the public are welcome. The course continues to win awards and the clubhouse is packed with top-notch amenities. Lots can be had for under $70,000 and homes currently on the market range from just shy of $500,000 to just shy of $1 million.
Find Out: Here's Exactly How Much Savings You Need To Retire In Your State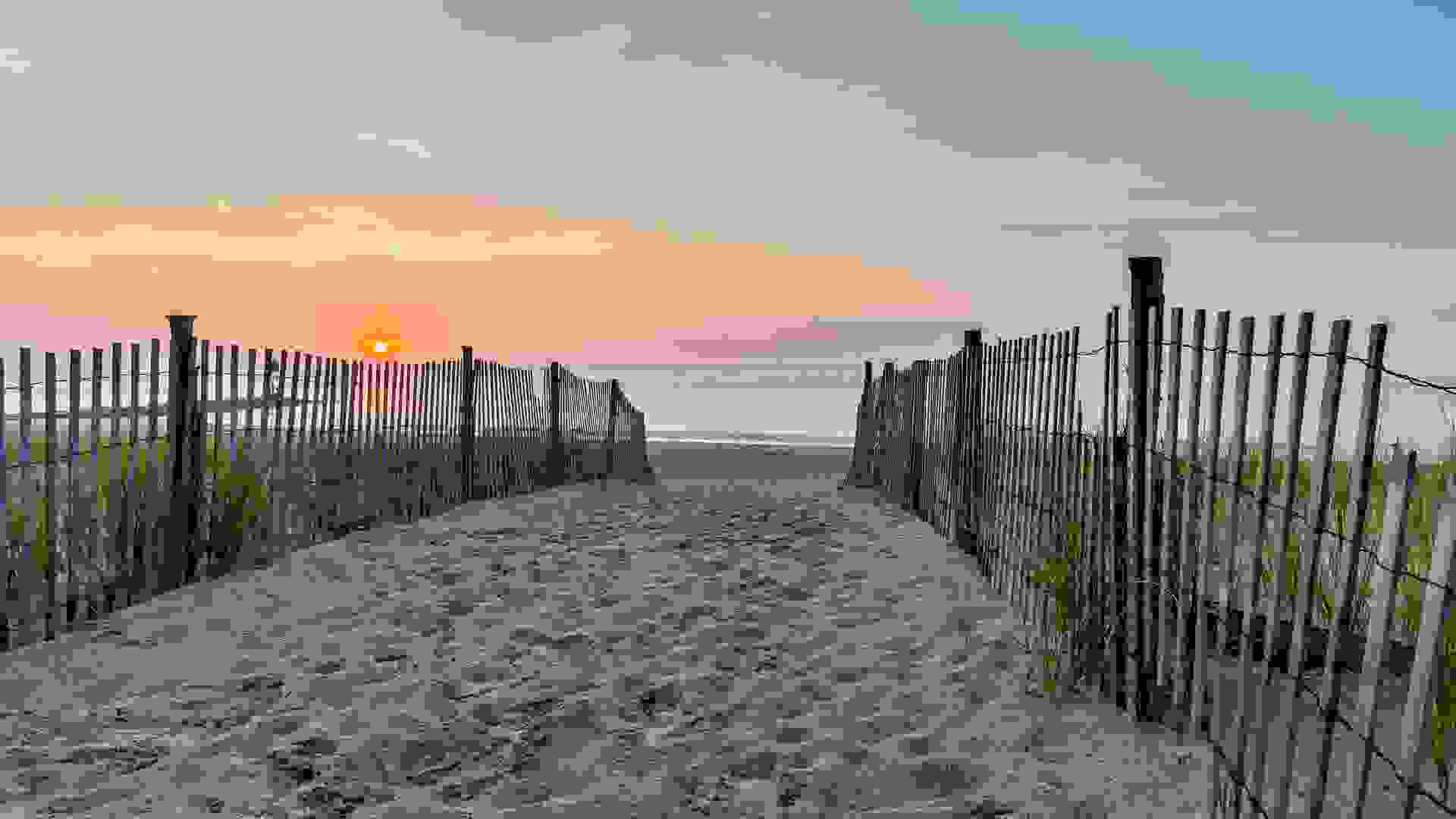 The Peninsula on the Indian River: Millsboro, Delaware
An award-winning clubhouse that looks more like a glass castle is the centerpiece of the Jack Nicklaus Signature-designed 7,200-yard, par-72 course that surrounds the Peninsula on the Indian River. More of a world-class resort than a retirement community, it includes some of the most impressive amenities of any golf community in America, including a nature preserve, indoor and outdoor pools, wave pools, beaches and high-end dining.
Homes in Delaware's only 24-hour gated community have a something-for-everyone price range that runs the gamut from the $200,000 range to the mid-$2 million.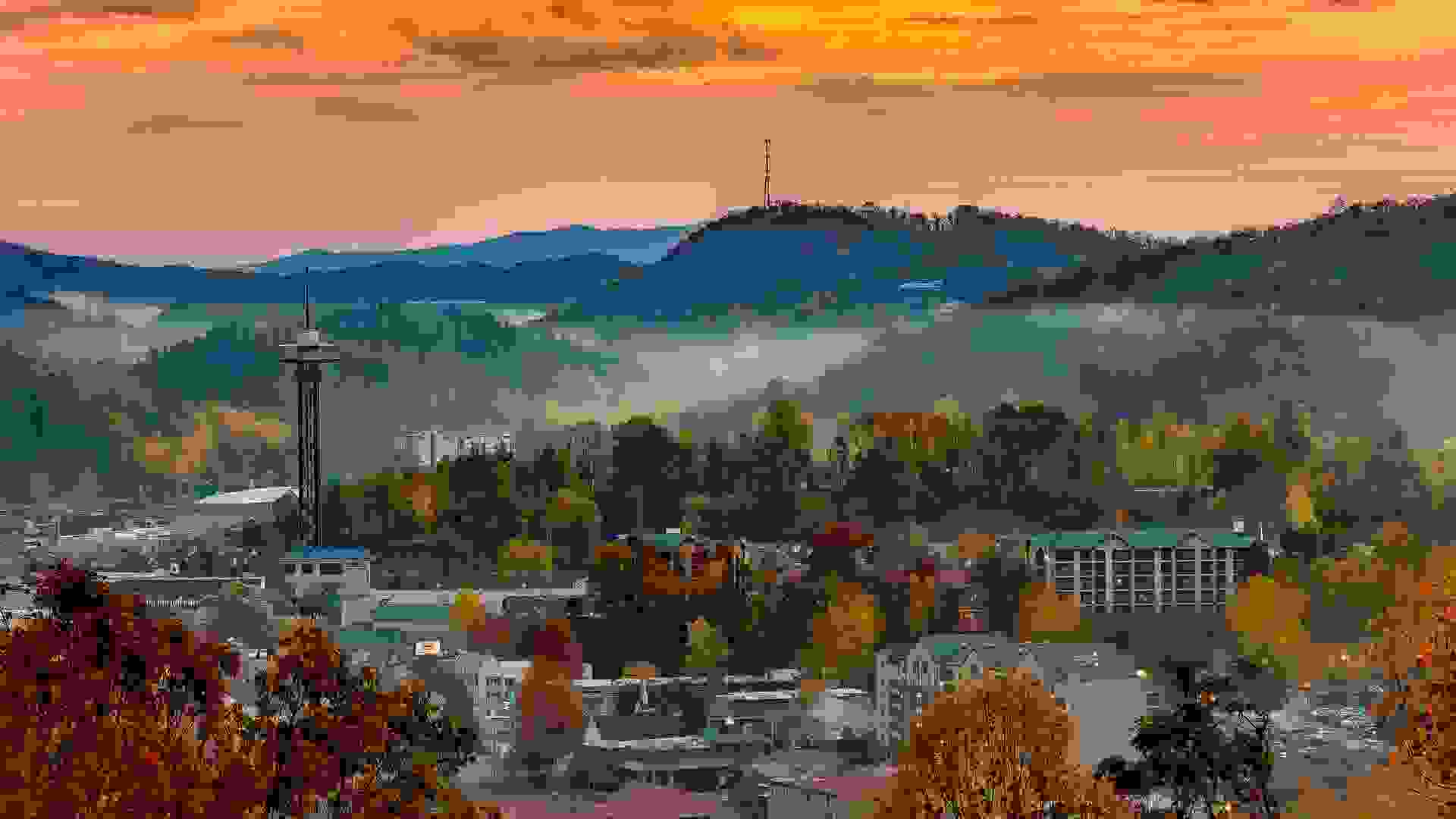 Fairfield Glade: Fairfield Glade, Tennessee
The 90 championship holes that make up the network of courses at Fairfield Glade were ranked among the top 200 for 2021 by Golfweek. There are also two beaches and two marinas to match; 25 miles of trails for hiking, biking, and walking; four indoor and outdoor pools; pickleball; tennis and more. Perched on one of the highest points between the Rockies and the Smokies, low taxes and fair weather are the name of the game in Tennessee.
Smaller, older two-bedrooms start in the low $100,000 range, but more well-heeled buyers can go all the way to three-quarters of a million for real luxury.
Discover: 50 Cheap, Beautiful Places To Retire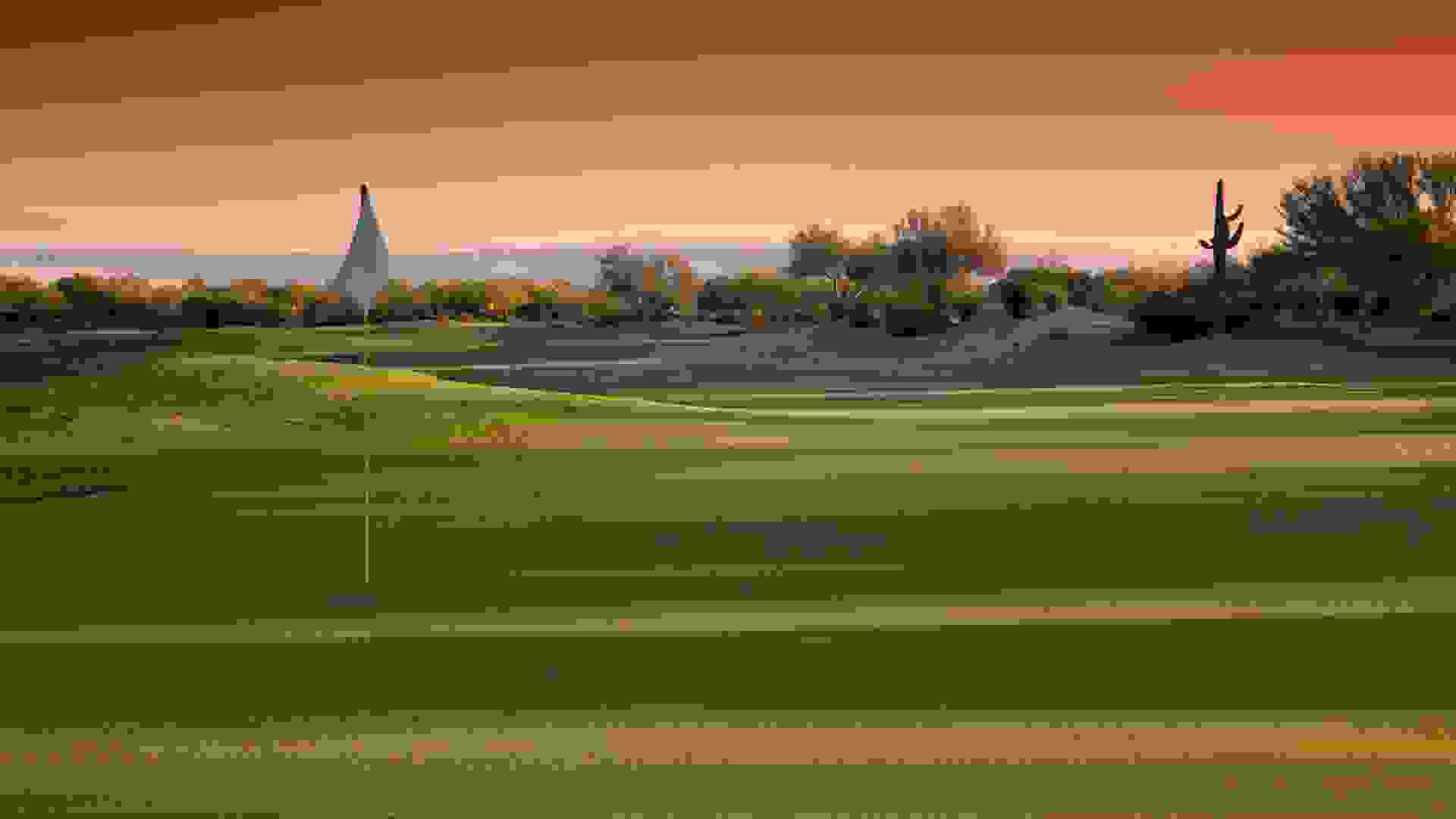 DC Ranch: Scottsdale, Arizona
If Scottsdale isn't the greatest golf city in America, it's certainly in the running. Despite intense competition among several nationally ranked golf communities in Scottsdale, DC Ranch just might be tops among them all. Of the property's 4,600 acres, 2,600 are developable, but the entire landscape borders the wild and rugged McDowell Sonoran Preserve.
With a combined real estate value of $3.8 billion, it has the highest appreciation rate of all the similar luxury neighborhoods in the area. Homes there start above a half-million dollars and go up into the seven figures.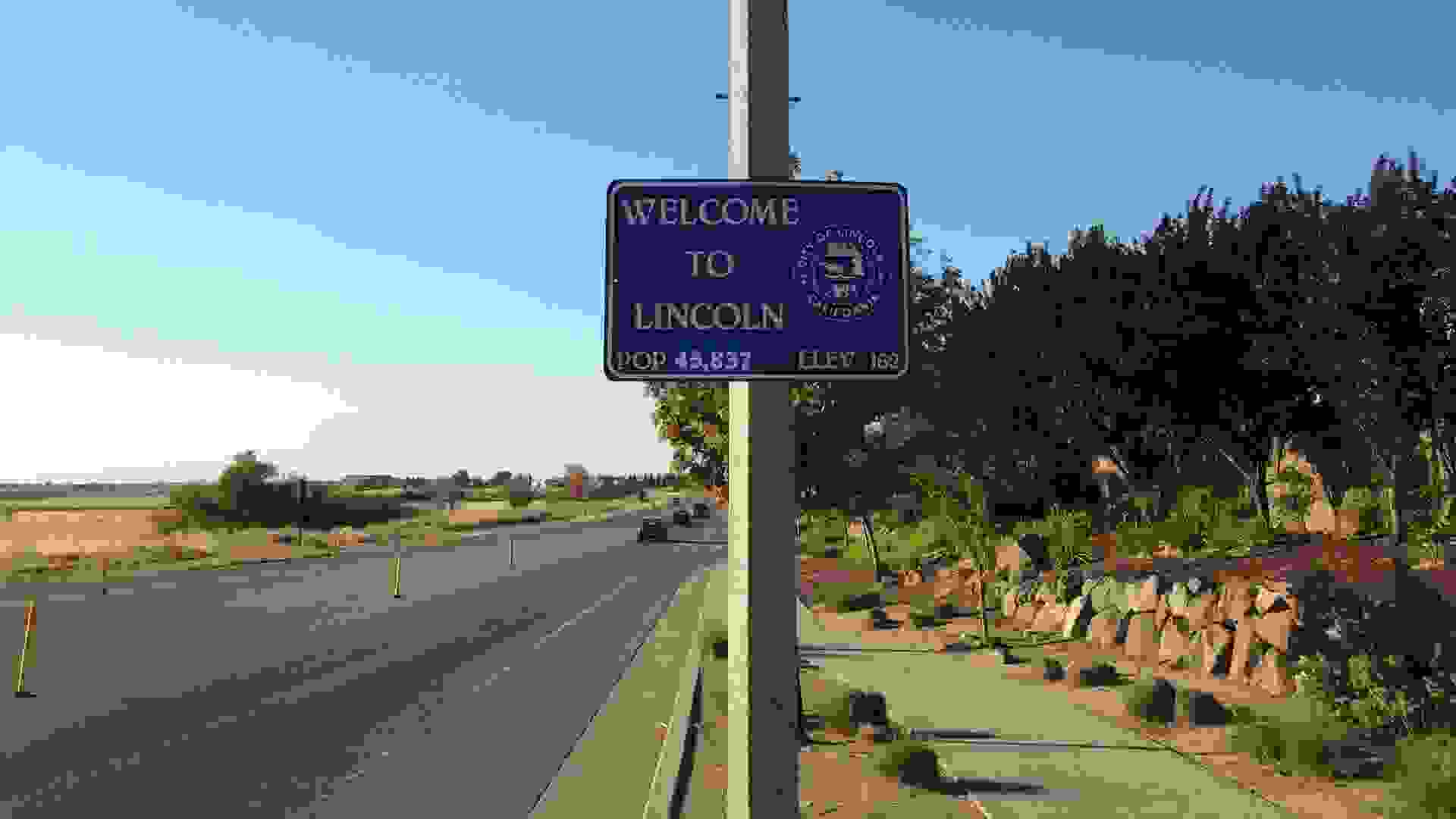 Sun City Lincoln Hills: Lincoln, California
Sun City is one of the great something-for-everyone golf retirement communities in all of America. There are 40 single-story homes ranging from 1,020-3,068 square feet, as well as 80 villas between 917-1,741 square feet. Homes start all the way down in the low $180,000 range and climb into the millions. Two 18-hole championship courses are part of the amenities package, and for golfers who like to break the routine, there are 30 nearby courses in Placer County alone.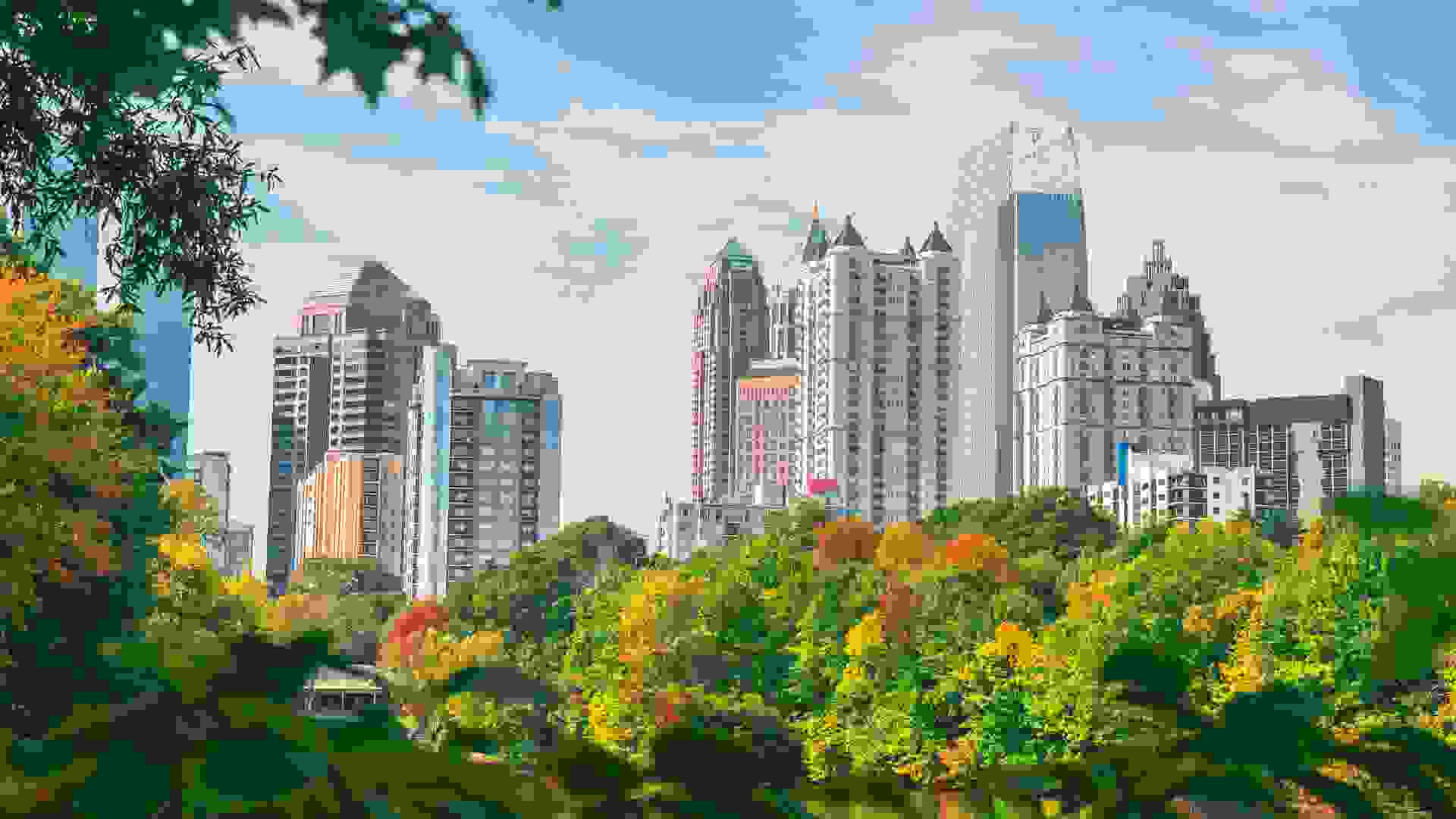 Lake Arrowhead: Waleska, Georgia
Lake Arrowhead spans 540 acres and is 80 feet deep with 20 miles of shoreline. Known as one of the cleanest lakes in Georgia, it's surrounded by untouched wilderness and soaring mountains — all in Metro Atlanta. Homes start at $279,000.
At the heart of it all is the Highlands Golf Course, an 18-hole championship layout that consistently ranks as one of the top courses in the entire state — and keep in mind that the state is home to clubs like Augusta National.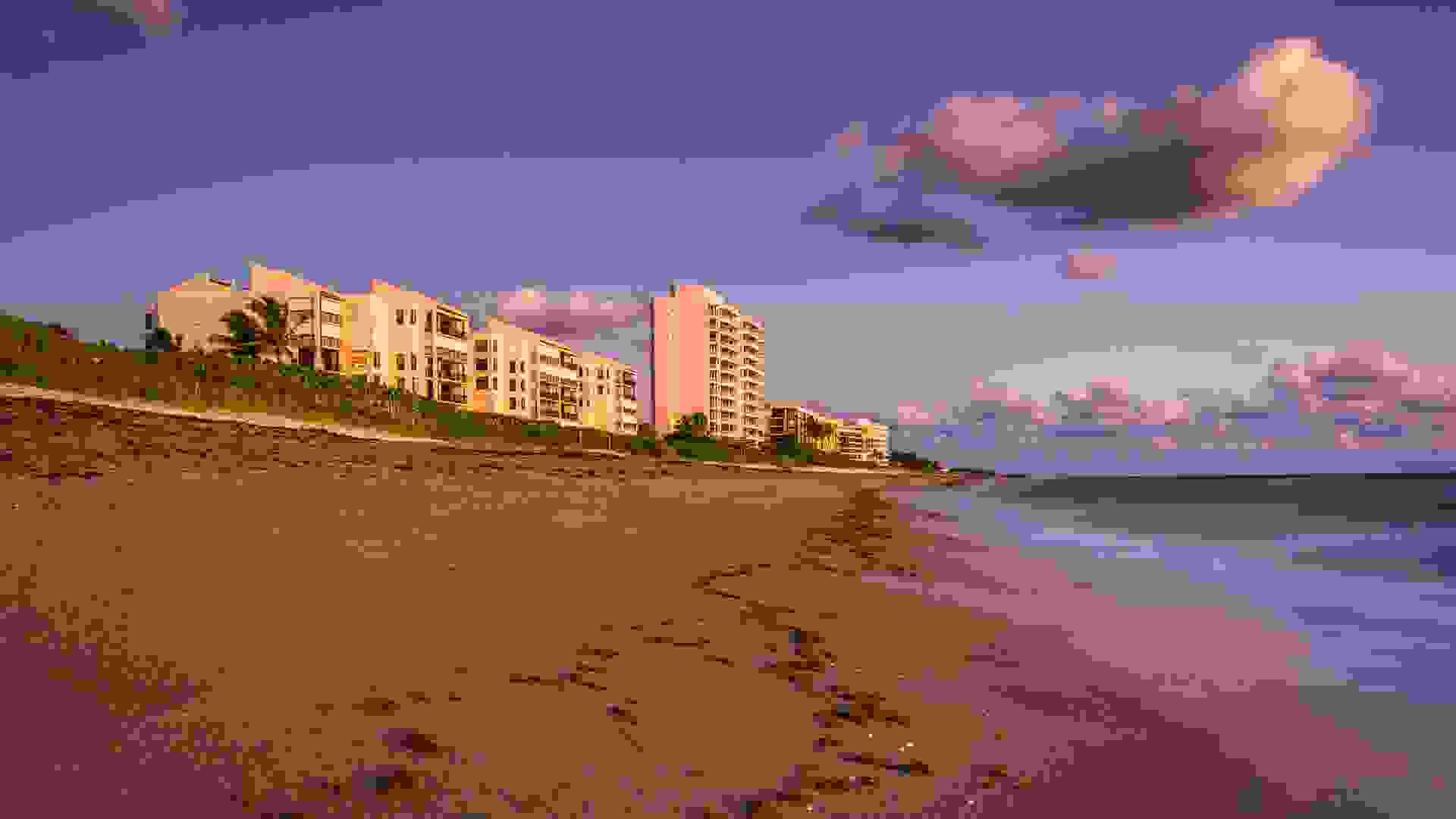 The Bear's Club: Jupiter, Florida
The ultimate in retirement luxury, the Bear's Club is universally recognized as one of the most elite golf communities in the world and many consider it to be the best, period. Founded in 1999 by Jack and Barbara Nicklaus, a 40,000-square-foot clubhouse is the heart of the 270-acre property and the non-equity private club. 
The average home there costs $10.3 million, but you can go as low as $2.15 million or all the way up to roughly $20 million. Even if you have that kind of scratch — plus the plethora of associated fees and dues — don't start packing just yet. One of the most exclusive clubs in one of the most exclusive neighborhoods in the country and the world, they're kind of choosey about which rich people have the pleasure of joining. Gary Sellers is a resident, as is Rory McIlroy and a fellow named Michael Jordan.
More From GOBankingRates
Photo Disclaimer: Please note photos are for representational purposes and may not reflect the exact locations listed.
About the Author