29 Brilliant Retirement Ideas for Any Age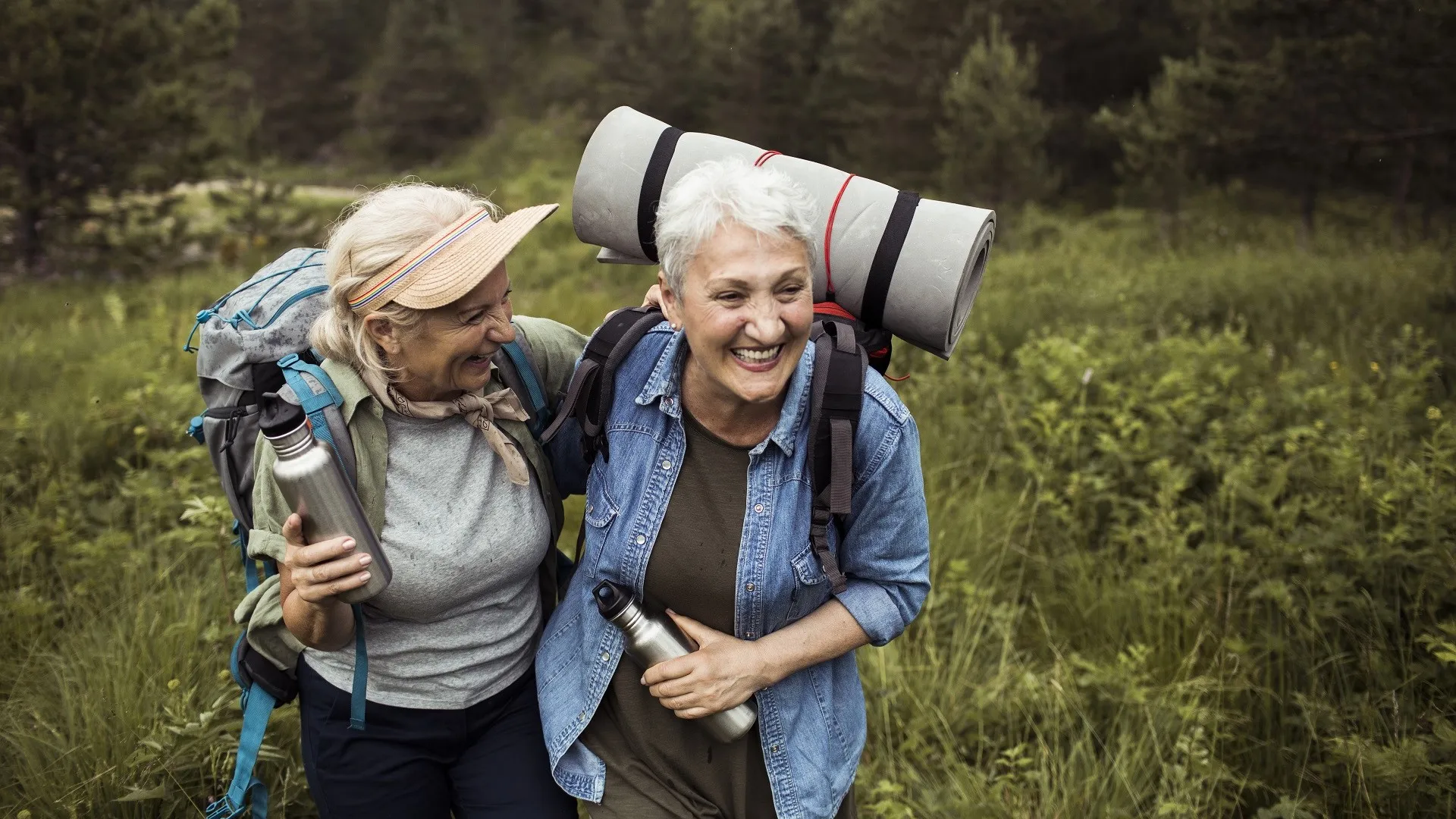 1. Retire Abroad
Living overseas during retirement can dramatically decrease the cost of living, as well as improve your quality of life. Over 500,000 American retirees live abroad, according to the Social Security Administration, with some cashing in on more favorable exchange rates by moving to locations like Mexico.
William L. Seavey, owner of Crisis Response Publishing, has advised retirees on how to relocate from urban areas to small towns. Seavey has a home in Baja, Mexico, that he built for just $25,000.
"You won't spend much more than a few hundred dollars a month once your house is paid for," he said. "I call it the poor man's Hawaii — and it's one of the safest parts of all Mexico."
You should research the communities you're considering, including spending time in each city during the summer and winter months, said Seavey. In addition, check out the city's Chamber of Commerce website and online newspapers, blogs and communities to learn more.
2. Move Into a Tiny Home
Joining the tiny home movement can save you even more and help provide a sense of community once you've stopped working and your children have moved out. These types of homes range from 100 to 400 square feet, are inexpensive to build and easy to maintain. Some are even mobile, which makes this one of the best retirement ideas for those who dream of traveling during retirement.
This trend is already catching on with many retirees. Roughly two of every five tiny house owners are over 50, according to The Tiny Life. Ken and Sandy Lewis, for instance, built their tiny home four years ago, just before Ken retired from a career in real estate.
"We pay about $12 a month in utilities and have a tiny maintenance budget," said Sandy. "Plus, we can deep clean the house in under an hour. We feel so much freedom having less stuff — we finally have time to pursue creative projects and passions."
3. Spend Some Money Before You Retire
It might seem counterintuitive, but soon-to-be retirees should start spending their money now, according to Joe Roseman Jr. — managing partner at O'Dell, Winkfield, Roseman & Shipp, a financial planning firm with headquarters in Denver.
"We believe that the last three to five years that our clients work, they are in great health, have built up vacation days and should take one of those once-in-a-lifetime dream trips," said Roseman. "You should spend some of your money in the 'Go! Go! Go! years' doing what you want to do. Know that if you don't spend it, your children will. I promise."
4. Put Your Legal Documents In Place Now
Everyone should have at least a will, living will, durable power of attorney and healthcare power of attorney in place, said Roseman. When you put together a will or trust it might also save you on taxes because most estates are entitled to generous tax exemptions.
"Whatever age you are, don't wait," Roseman said. "There is no guarantee that you will make it to retirement. A living trust is also a good document to look into because of its ability to avoid probate and lower estate settlement costs."
5. Prepare For Tax Changes
Taxes, particularly income taxes, are going to change during your retirement. With changes to how much income you will have as well as where it's coming from, you should prepare in advance for a tax bill that might look very different from what you're accustomed to.
During your working years, you have — hopefully — made regular contributions to retirement accounts that also lowered your taxable income. When you retire, you stop making those contributions and start collecting the money even as your income from your job dries up.
6. Save For Retirement Over College
Saving for their child's education is a bigger priority for many people than their retirement, but there is a trade-off involved and — given how many other opportunities there are for you and your children to pay for a college education — you might consider prioritizing retirement saving after all.
"Putting a lot of money into a college fund isn't going to help if your retirement savings suffer as a result," said Sally Brandon, senior vice president of client services and advice at Rebalance IRA. "Your future student can take out loans, apply for grants and win scholarships that offset the costs of higher education. You, on the other hand, can't borrow to finance your retirement. In fact, borrowing against your 401(k) or making early withdrawals from an IRA should be a last resort because you'll take a big tax hit."
If the thought of not helping your child get through school isn't an option, consider making a compromise — one that won't cost you your retirement. "Tell your children that you're going to pay a portion of the cost of education," said Brandon. "Set a budget for what you can afford, and if you have extra money after putting away what you need for retirement that month or year, so much the better."
7. Keep Working
If your health is intact, consider working during your retirement — it's a great way to supplement your income, it can help you stay engaged and it prevents you from spending more money than you should.
"Years ago, the typical retirement length used to be (shorter)," said Joe Duran, managing director and head of Goldman Sachs Personal Financial Management and author of national bestseller "The Money Code." "You didn't need a lot of retirement savings and pension plans worked. People don't have pensions today. Being 65 years old today is radically different than it was 20 years ago."
"People aren't just working longer to make money; it's to stay connected with the world and avoid spending money," said Duran. "Those both have massive implications in actually living a fulfilling retirement rather than doing absolutely nothing."
8. Give to Charity
Rather than selling stock or pulling from tax-deferred accounts, some retirees choose to make one large donation of shares to take advantage of the charitable donation tax break, which allows you to deduct a certain percentage of your donations from your taxes. In addition to stock, you can donate appreciated property like jewelry, real estate, art, antiques and securities.
"Donating highly appreciated shares of stock is an attractive way to fund a large donation," said Patrick Ritter, a certified financial planner. "You avoid the capital gains due if you sold it yourself and deduct the full fair market value of the shares donated to benefit your tax return filed the following April."
9. Stagger Your Spending Plan
Plan your spending based on how active and healthy you think you will be during retirement. "I always encourage my clients to plan on spending quite a bit more money from their mid-60s to their early 80s," said Mark Zoril, an accredited investment fiduciary at PlanVision. "Typically, this is the period in which they have more energy and appetite for travel and activities."
"Unfortunately, many retirement spending calculators and graphs simply have an upward spending curve from the '60s through the '90s," Zoril said.  "The curves and graphs are designed to sell retirees products they may not need. No one spends money like that. It changes from year to year and goes down later in life."
10. Pick Up Side Gigs
If working full time isn't part of your retirement plan, working part time might be a better way to make money and have fun. Many retirees prefer to take on light work or explore an untapped passion, like dog walking or tutoring. There are lots of jobs that are perfect for retirement.
Peer-to-peer services like Rover connect pet parents with locals willing to provide in-home care and walks for pups. Tutors, meanwhile, can make anywhere from around $10 to $40 an hour, according to PayScale.com.
11. Overestimate Healthcare Costs
Whether you're just in the planning stages or you've already left the workforce for good, estimating your healthcare costs is a major expense to consider during retirement. A 65-year-old couple retiring in 2020 may need to save approximately $295,000 — after taxes — not including the cost of long-term care — according to Fidelity's annual estimate. Many workers and retirees are totally unprepared for this cost, which can completely wipe out their savings.
"Most people, especially healthy ones, will underestimate the potential cost of healthcare, which can be financially devastating," said Ash Toumayants, financial advisor and president of Strong Tower Associates. "Don't assume just because you're healthy now that you will continue to be throughout retirement."
12. Unplug From the Saving Habit
Once you're in the habit of saving for retirement, it's easy to put everything on autopilot — you have a little going into your 401(k), an auto deposit to an IRA and maybe even some regular stock purchases. But this good habit can turn on you if you don't keep an eye on things.
"Some people will take an income from their 401(k) that they may not necessarily need to live on and begin putting that into a savings account," said Toumayants. "Psychologically, you feel good about growing your savings account but in actuality, you're taking funds from a higher producing asset into something that is giving you little to no return on investment."
13. Sync Up With Your Spouse
It's always a good idea for spouses to be on the same financial page, and it's even more important in retirement to make sure both parties know how money is being managed — and spent.
"When both parties were working, you (could) get away with dividing assets into separate accounts and having some autonomy with your funds. This becomes much more difficult during retirement," said Toumayants.
"It's more important than ever before that the two parties stay connected and communicate what is going in and out, money wise. While the transition into sharing retirement money is definitely difficult at first, it's crucial for healthy retirement planning and spending."
14. Sell Your Old Life Insurance
"Most people don't know that they can actually sell their life insurance policy," said Lingke Wang, co-founder of Ethos Life. "If you have an old policy that you no longer need, you can sell it for an upfront cash payout to a third-party investor — typically a large financial investment firm. This is officially called a life settlement, and consumers that qualify get on average 20% of their policy benefit paid out." The right life insurance policy is also a great tax loophole.
"Generally, people do this if their life insurance is no longer affordable or their policy is no longer serving its purpose," said Wang. "For instance, some policyholders originally purchased life insurance to provide financial security for their children in the case they passed away. But paying for the policy often becomes less worthwhile once their children have grown up and become financially independent."
15. Create Passive Income
"The happiest people I've seen during retirement are those who have set up passive income streams during their working lives," said Mike Scanlin, CEO of Born To Sell. "Saving is good, but investing in things that produce income is way, way better."
You don't need a ton of capital or real estate to bring in passive income during retirement, either. "Passive income can come from anything that brings in a monthly or quarterly check," said Scanlin. "This includes real estate; oil and gas wells; MLPs; covered calls on blue chip, dividend-paying stocks; and owning content-based websites — that are ad and affiliate supported — or bonds, although those don't pay as much these days."
Even taking a risk like buying a restaurant could be worth considering; it depends entirely on what interests you the most while still providing an investment with a reasonable chance for success.
16. Housesit and Travel the World
Many retirees dream of traveling the world, which can quickly eat into your budget if you aren't careful. With a little bit of creativity, you can fulfill your travel dreams and keep a lid on your spending.
"You can travel (cheaply) by housesitting instead of paying for a hotel each night," said Scanlin. "You might need to take care of the owner's pets, but if you like cats and dogs then that could actually be a plus."
17. Find a Retiree-Friendly City
When it comes to retiring in style, not all cities are created equal. Yes, there are changes you can make to your budget and lifestyle, but you might get a bigger bang for your buck by moving to a retiree-friendly city.
The AARP works with dozens of cities and towns to help them become attractive places for retirees. Programs include improving public transportation, senior services, housing, community activities and job opportunities for older workers.
18. Join the Sharing Economy
The sharing economy isn't just for hipsters — retirees can also use this option to make money. If you don't feel like sharing your home or driving people around, you can rent out items like tools, garage space or even extra parking. It might not bring in big bucks, but it's an easy way to supplement your income or boost your retirement savings.
19. Invest In People
If you're looking to diversify your retirement savings, consider investing in the future income of up-and-coming tech superstars and creatives. Companies like Upstart and Pave offer "human capital contracts" that allow you to invest in the future careers of others in exchange for a share of their future earnings. You put up the money early in their lives when they need it most, and hopefully you'll get a return on your investment later in life, when you need it most.
Investing in human capital doesn't come without risks, of course, and some critics say these type of contracts sound like indentured servitude. Still, this is an emerging way to diversify your investments and maybe make more than you would with the standard mix of stocks and bonds.
20. Rent Instead of Own
If your home is large or expensive to maintain, selling it and renting could save you thousands of dollars each year. Instead of being financially responsible for every expense, you can pass that cost on to the landlord or property manager.
You won't have to worry about property taxes, insurance and possibly even utilities as a renter, giving you a little more peace of mind. Not to mention, padding your nest egg with the proceeds from the sale of your home should help you stretch your savings even further or help you afford to live somewhere you couldn't otherwise.
21. Ditch Your Car
From car payments to insurance, registration fees and gas, owning a car is expensive, even if it's in perfect running condition. The annual cost of owning and operating a typical car is $9,282, according to the AAA. And those numbers don't even include the cost of insurance, which usually goes up for drivers over the age of 65.
Once you retire, you won't need to commute to work. If you live in a city with public transportation or need to fall back on taxi or Lyft rides, there's a good chance you can save money by getting rid of your car.
22. Keep Your Taxable Income Low
The amount retirees collect from Social Security depends on your age, how long you've worked and how much you've contributed. Low-income retirees can usually avoid paying income tax on this benefit, but if you receive more than $25,000 a year — or $32,000 if married and filing jointly — you're going to lose part of that income to taxes.
There are, however, creative ways to avoid paying too much tax on your Social Security income. For example, instead of taking taxable distributions from a 401(k) or traditional IRA, you might want to invest in a Roth IRA instead, which offers tax-free withdrawals during retirement.
23. Set Up a Retirement Paycheck
Instead of giving yourself unlimited access to your retirement fund, you might want to set up a "retirement paycheck." You can structure regular direct deposits from your investments into your checking account just like a regular paycheck.
You can also have any federal and state taxes automatically taken out of each "paycheck," which can help you avoid a big tax bill at the end of the year. Many mutual funds offer this service to clients — it is known as a "systematic withdrawal plan."
24. Save Smart
Saving money is hard, but there are several new services that make it a lot easier and relatively painless. Digit and Acorns are two of the best finance apps that analyze your bank transactions and automatically save or invest money based on your spending history. The transfers are so small you might not notice a difference.
25. Get a Reverse Mortgage
Instead of paying off their house or downsizing, some retirees choose to get a reverse mortgage instead. A reverse mortgage allows those 62 and older to take out a loan on the equity they've built up in their homes.
Instead of making payments on your house, you get a monthly check from the lender. You don't have to pay back your reverse mortgage as long as you continue to live in the house and don't sell it. The bank gets its money back once you sell the home, no longer live in it or pass away.
26. Live Somewhere Inexpensive
No matter how well you've saved, a high cost of living where you live can mean even the healthiest nest egg won't be enough to provide for you throughout your retirement. So, consider spending your golden years somewhere where your retirement savings will stretch the furthest so that you can get the most out of them.
27. Wait To Draw Social Security Until You've Maxed Out Benefits
Obviously, after a lifetime of working, delaying retirement is the last thing most people want to do when they reach their mid-60s. However, putting off retiring until age 70 — or at least beginning to draw Social Security — can not only mean more time to pad your retirement savings, but you can significantly boost your government benefits.
For example, if you turn 62 in 2020 and opt to start receiving Social Security benefits, you'll only collect $716 per month — instead of the full $1,000 — to cover your longer benefit period. Conversely, if you wait until age 70 to start receiving benefits, you'll collect $1,266 per month; which could help a lot more in later years, where medical or assisted living costs tend to be higher.
28. Watch Your Taxes
What you owe in taxes as a retired person can vary greatly, with several different sources of income feeding your spending. One way to protect yourself? Live in a state that's tax-friendly to retirees. Not only are there seven states that don't have any state income taxes, there are a handful of states that charge additional state taxes on Social Security income, so where you call home later in life can have a major impact on your tax bill.
29. Enjoy Yourself
More than anything else, retirement is a time for you. Don't let anyone tell you how you should be spending your golden years. Focus on what makes you the happiest and plan around that, be it staying close to family or sailing around the world. You've worked hard your whole life and now is your time to enjoy yourself.
More From GOBankingRates
Barri Segal, Joel Anderson and Laura Woods contributed to the reporting for this article
About the Author