Retirement: Do Not Retire Until You Reach These Milestones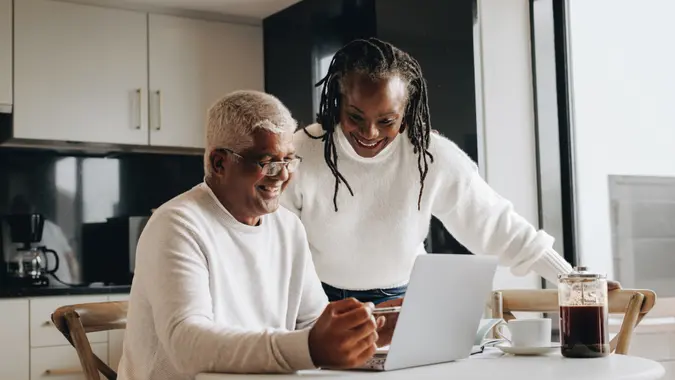 jacoblund / Getty Images/iStockphoto
Most Americans dream of a comfortable retirement, but achieving that goal is by no means guaranteed.
If your game plan for retirement is to work until you're 65 and then claim Social Security, you might find that your money won't stretch nearly as far as you want it to. But if you start planning your retirement strategy while you're still working, you can chart out a course so that your retirement actually does become somewhat "automatic." Here are the milestones you should plan on reaching before you're ready to retire. 
Qualify For Social Security
While you're working and paying Social Security taxes, you may assume that Social Security will be there for you whenever you retire. But the truth is that you must earn 40 "quarters of coverage" to even qualify for Social Security benefits. For those who are steadily employed, this is actually a relatively low hurdle, essentially amounting to 10 years of work. But it's important to note that earning a benefit isn't "automatic." 
Take Our Poll: Are You Concerned About the Safety of Your Money in Your Bank Accounts?
Are You Retirement Ready?
Maximize Social Security
In addition to qualifying for Social Security, you'll want to make sure you maximize your benefit if you're looking to enjoy a more comfortable retirement. To calculate your benefit, the Social Security Administration looks at the 35 highest-earning years of your work career. For this reason, it pays to maximize your earnings the best you can for at least 35 years. If you only work 25 years before you retire, for example, you'll have to deal with 10 years of zero earnings weighing down your benefit calculation.
Reach Your Number
Although Social Security may help keep you out of poverty in retirement, it was never intended to fully finance your post-work life. While many seniors are forced to make their way using only their Social Security earnings, it's not the optimal retirement position to be in. By planning ahead, you can devise a savings and investment strategy that when coupled with your Social Security benefits provides for a comfortable, lifelong retirement. 
To that end, it pays to project your estimated retirement expenses and life expectancy so that you can calculate a sum that could sufficiently provide for your entire retirement. This number will vary dramatically from person to person based on a number of variables, from where you live to how healthy you might be to the type of retirement lifestyle you desire. But until you reach that number — or at least very close to it — you might not be ready to retire.
Are You Retirement Ready?
Become Eligible for Medicare
Perhaps the biggest expense you will face throughout your retirement is healthcare. Without some type of insurance, your medical costs are likely to eat up a significant portion of your retirement nest egg, so it's imperative to know that you are covered. Medicare can cover a good portion of your hospital costs, but it doesn't kick in until age 65. If you decide to retire early at age 55, for example, you'll have to wait 10 years to become eligible for Medicare. This can lead to increased medical costs for a full decade. Rather than paying for private insurance, you might consider waiting until you become eligible for Medicare before you retire. 
Have a Plan for Your Life
Even if you've got a solid financial plan for your retirement, you're also going to need a good life plan. Once most workers retire, they have much more extra time on their hands, and sometimes this can be a mixed blessing. 
On the one hand, it gives you freedom to do whatever you'd like in life, but on the other, it takes away something that may have given your life meaning over the prior four or more decades. The routine of going to work and getting things done — in addition to socializing with fellow co-workers — will now be gone, and you'll have to find a way to fill that void. 
Are You Retirement Ready?
Another risk of retiring with money but no plan is that you'll simply start overspending and ultimately find yourself outliving your money. To avoid all of these issues, it's best to start making a plan for your life right alongside the plan for your finances. While you don't have to chart out every aspect of your life, having a general direction that you want to go in is another milestone you'll want to hit before you retire.
More From GOBankingRates
Are You Retirement Ready?