10 Financial Risks and Rewards of Retiring Abroad
Wondering where to retire? Living abroad might save you money, but there are risks.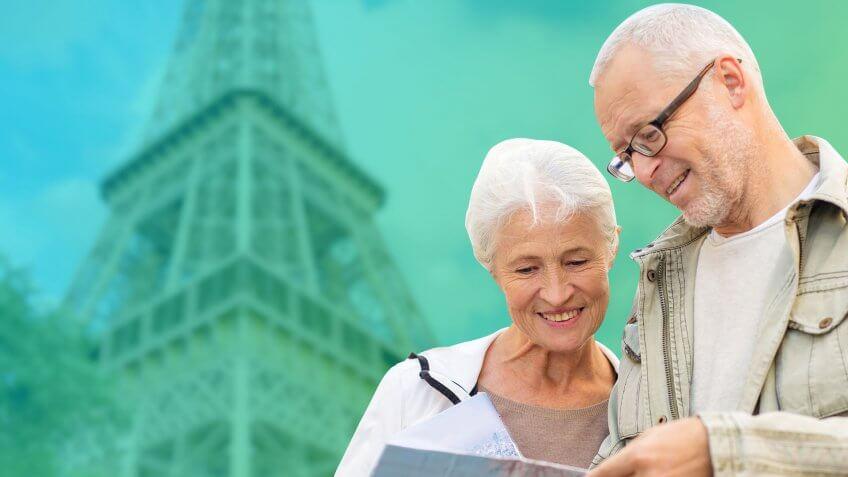 Syda Productions / Shutterstock.com
More Americans are deciding to pack their bags and head overseas in retirement — not just to travel, but to live. One reason for this trend is because retiring abroad can be significantly less expensive than retiring in the U.S.
A recent GOBankingRates survey found that more than half of people ages 55 and older have less than $10,000 saved for retirement — and a whopping 34 percent have nothing saved at all. While such little savings can make it near impossible to retire in the U.S., there are plenty of countries where the cost of living is lower, so even a small sum can stretch further.
There are a number of financial rewards to retiring abroad. However, there are also financial risks. Consider both so you don't make a retirement planning mistake.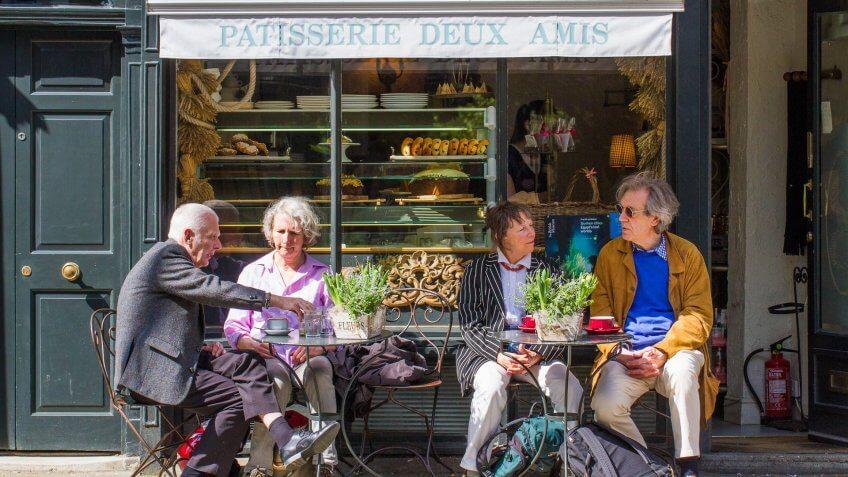 Teamjackson / iStock.com
Financial Rewards of Retiring Abroad
While finding a place where your dollar stretches the furthest should be a priority when deciding where to retire, saving money should never be your sole motivation for retiring abroad. There are plenty of cheap countries to live in outside of the U.S., but day-to-day life in these places can be vastly different than what you might want for your golden years.
"If you're only going to save money, and you want the place you go to be just like the U.S., you are not going to be happy," said Jennifer Stevens, executive editor at International Living, an online and print resource that shares information about living overseas. However, if you want retirement in which you embrace a different lifestyle, then you might be able to enjoy a retirement at a low cost, she added.
If your vision of the ideal retirement includes learning and adventure, check out a few financial rewards you might enjoy by retiring abroad.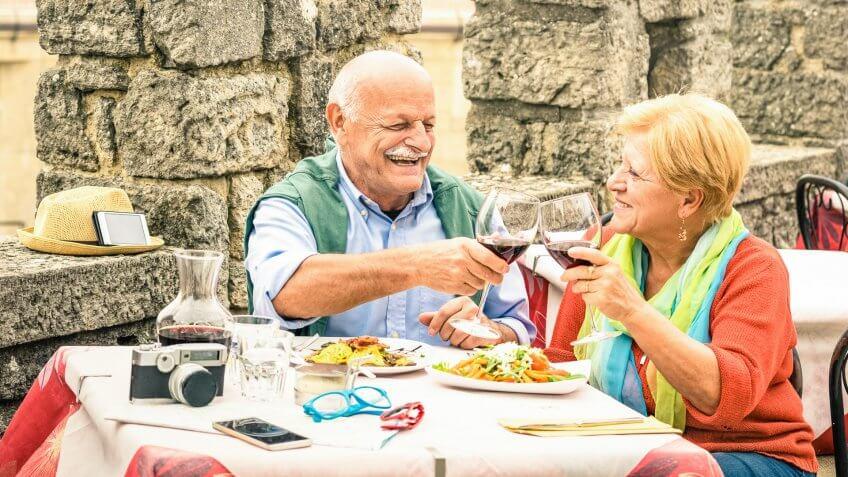 ViewApart / iStock.com
You Might Be Able to Live on Social Security Alone
If you retire abroad, you still can collect Social Security benefits, said Sally Hurme, author of "Get the Most Out of Retirement: Checklist for Happiness, Health, Purpose, and Financial Security." In many countries, you can even have your check directly deposited into an account, she said. The Social Security Administration has a Payments Abroad Screening Tool you can use to see in which countries you can live and still receive your check.
Considering that the average monthly retirement benefit is just $1,360, Social Security alone is not enough to sustain you in retirement in the U.S. However, it can be in some other countries, said Akaisha Kaderli, who retired with her husband, Billy, at age 38 and writes about their experiences at RetireEarlyLifestyle.com. "You can have a decent respectable life on your Social Security," she said. "The message given in the states is you can't retire. It's going to be the pits for you. No one ever mentions there are other places to go."
The Kaderlis, who currently reside in Chapala, Mexico, said they know people living comfortably on Social Security monthly checks of anywhere between $800 and $1,500. The pair are not receiving Social Security benefits yet; they live on the interest income generated by $500,000 they had in an investment account when they retired 26 years ago.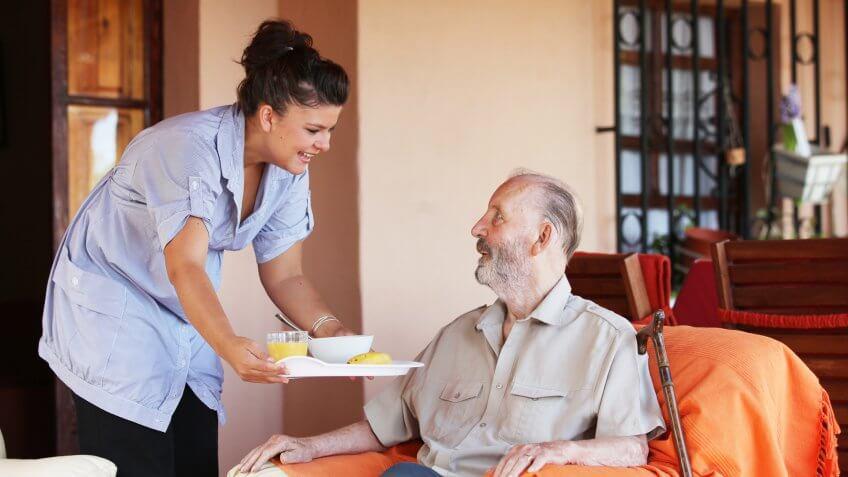 MANDY GODBEHEAR / Shutterstock.com
You Can Live Better on Less
If you have enough money saved to retire comfortably in the U.S., then you might be able to enjoy amenities only the wealthy can afford by moving overseas, according to Stevens. You could live very well on $4,000 or $5,000 per month in countries like Mexico, Costa Rica, Cambodia and Thailand, she said.
For example, you could hire a housekeeper, gardener or nurse in Guatemala at 25 percent of the cost you'd pay in the U.S., said Pauline Paquin, who writes about early retirement at ReachFinancialIndependence.com. She left the corporate world at age 29, became financially independent through saving and real estate investing around 32 and now lives in Guatemala.
"You can get a full-time staff for around $300 a month," Paquin said. And if you need around-the-clock care, you can hire a live-in nurse for about $500 a month. The median cost of a home health aide in the U.S. is $3,861, according to the Genworth Cost of Care Survey.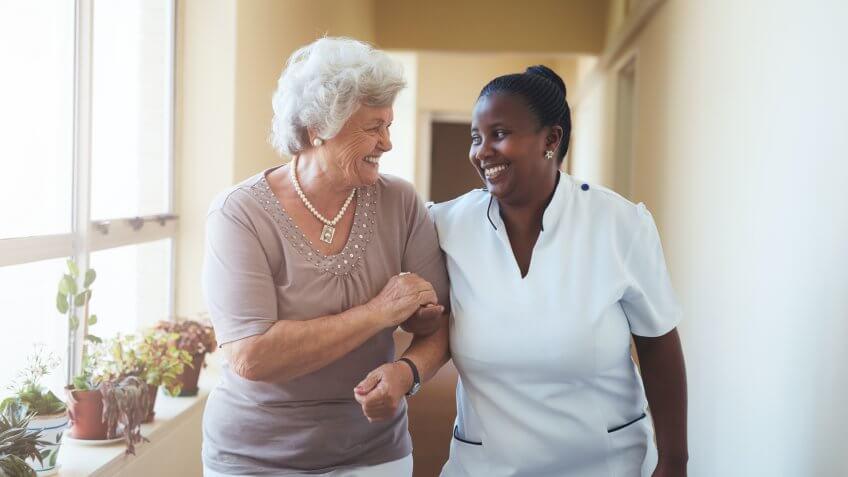 Jacob Lund / Shutterstock.com
Healthcare Might Be Cheaper
Inexpensive healthcare is often touted as a reason to retire abroad. Even working Americans travel to other countries for medical procedures to save money. Billy Kaderli said both he and his wife have benefited from low-cost, quality medical care overseas.
For example, he said paid $320 to have a colonoscopy done in Thailand — which included a private taxi ride home after the procedure as part of the cost. The price for a colonoscopy in the U.S. is $2,288, according to Healthcare Bluebook. In Mexico, he paid $250 for a dental X-ray and porcelain crown replacement. In the U.S., the average cost for a porcelain crown can be more than $1,000, according to the American Dental Association.
In general, the care the Kaderlis have received outside the U.S. has been better, he said. The doctors speak English, and there is often no wait to see a specialist. According to Billy Kaderli, he and his wife are able to pay out of pocket because the costs are low.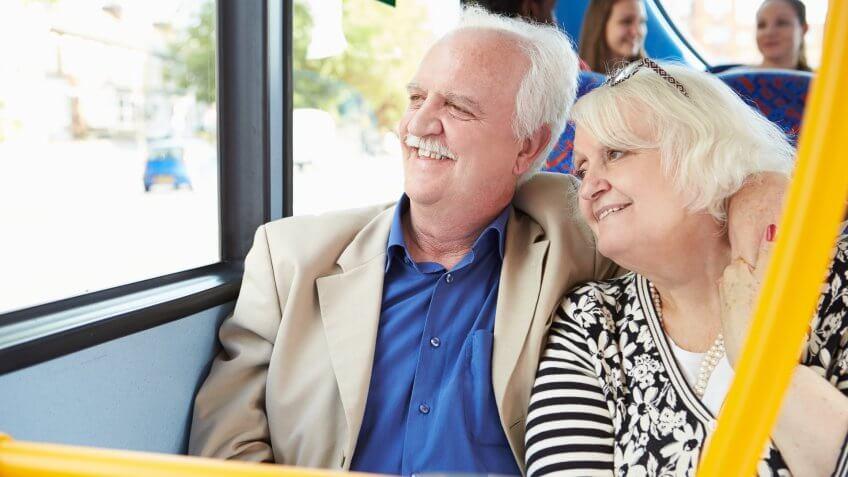 monkeybusinessimages / iStock.com
You'll Save Money on Transportation
The annual cost to own and operate a sedan in the U.S. is $8,588, according to AAA. When you retire abroad, you might not need a car because public transit is more common and reliable. "There are all sorts of ways to get around that are easier than in the states," Akaisha Kaderli said. And the costs are low, she added.
Even private transportation like taxis costs less in many countries. "You can take a taxi across town for $1.50," Stevens said.
Because many foreign cities are more pedestrian friendly than U.S. cities, Americans who retire abroad walk more — and lose weight, Stevens said. As a result, their health improves, and they can stop taking some medications — which reduces healthcare costs.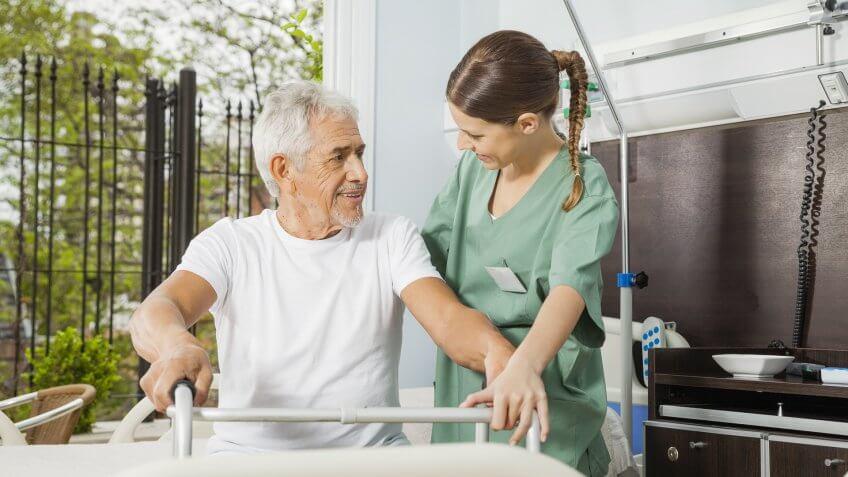 Tyler Olson / Shutterstock.com
Long-Term Care Can Be Cheaper
You could wipe out your savings paying for long-term care in the U.S. unless you have long-term care insurance to help cover the cost. The median monthly cost for an assisted living facility is $3,628, according to the Genworth Cost of Care Survey. The median cost for a private nursing home room is $7,698.
"In the states, assisted living and long-term care is a huge expense," Akaisha Kaderli said. In Mexico, where she and her husband live now, there are several assisted-living facilities that charge $1,500 to 2,000 per month, she said.
Learn: How Not to Go Broke Paying for Long-Term Care During Retirement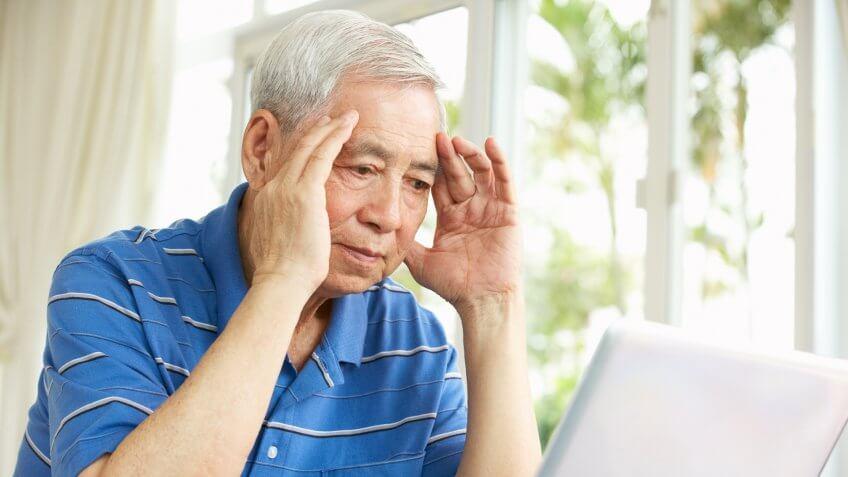 Monkey Business Images / Shutterstock.com
Financial Risks of Retiring Abroad
Retiring abroad doesn't guarantee a lower cost of living. Of course, where you decide to live will greatly affect how much you spend on housing and other basic needs — not to mention entertainment.
Here are the financial considerations you need to be aware of when planning for retirement abroad.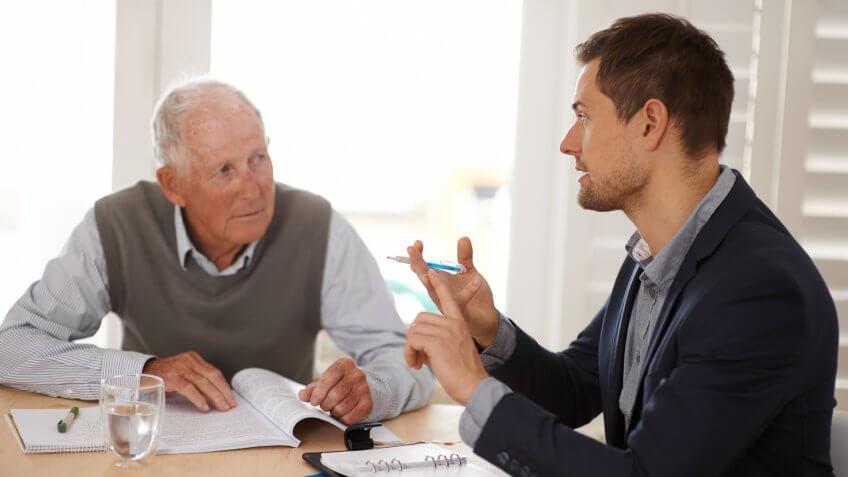 PeopleImages / iStock.com
You Can't Escape U.S. Taxes
If you think you'll lower your tax bill by retiring overseas, think again. You still have to pay U.S. taxes. Even if you move your assets to accounts in your new country, you will be required to file an annual tax return, according to the U.S. Department of State.
You might also have to pay taxes in your new country, Hurme said. The U.S. does have treaties with some countries — including Canada and Mexico — that prevent double taxation. But the country you want to retire to might not.
"You need to know in advance what the potential requirement for paying taxes in the new country will be," Hurme said. She recommends hiring an accountant or financial advisor in the country where you want to retire. Or look for a U.S. professional who has experience working with Americans living overseas.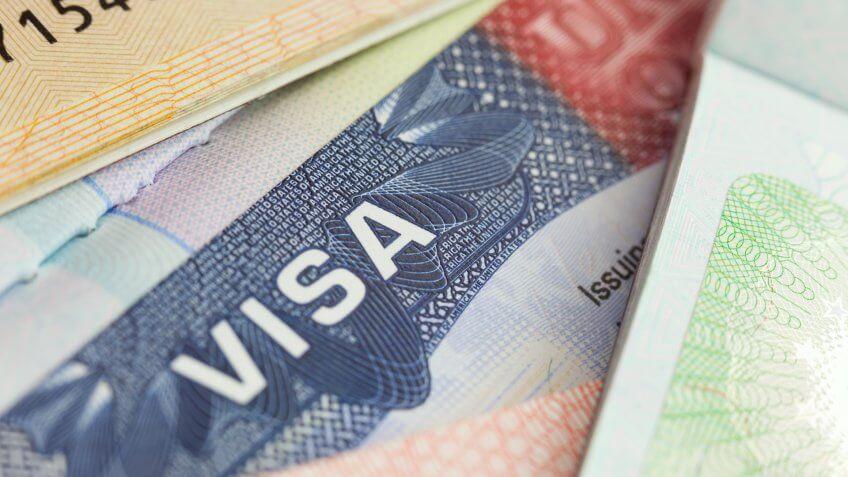 Taiga / Shutterstock.com
Visa and Residency Requirements and Costs Vary
If you want to spend just part of the year living abroad or are willing to move from country to country, most countries offer a three-month tourist visa. In some places, such as Mexico, you can get a six-month tourist visa, Stevens said. This route usually isn't expensive or complicated.
If you want to set up permanent residence abroad, however, you might have to jump over more hurdles and pay more. This depends on where you want to retire. For example, it's much more difficult and expensive to get a long-term visa in Europe than in countries that are enticing retirees to move there like Mexico or Panama, Stevens said.
Some countries even require retirees to show they have a regular source of income to get a residence visa, Hurme said. Check with the embassy of the country where you want to live to see what the requirements are, she said.
Paquin cautions that you might need to hire an immigration attorney to help you with the process, which can be expensive.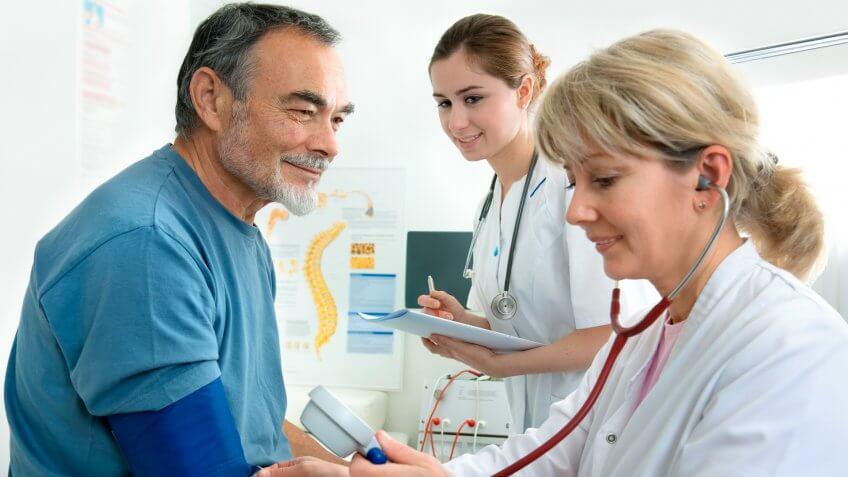 Alexander Raths / Shutterstock.com
You Can't Use Medicare Overseas
You become eligible for Medicare at age 65. However, you can't use this government health coverage overseas. "Your healthcare is not going to follow you," Hurme said.
"Of course, there are various kinds of U.S. health insurance plans for international health coverage, Hurme said. And some countries have national healthcare systems you might be able to take advantage of or private insurance you can buy. Nonetheless, if you don't plan to pay for care entirely out-of-pocket, you need to know what health insurance is going to be available to replace your Medicare coverage, Hurme said.
If you decide to return to the U.S. after living abroad, you might have to pay a penalty if you want to enroll in Medicare, Hurme said. The monthly premium for Medicare Part B — which covers doctor visits, services like lab tests and surgeries and medical supplies — goes up 10 percent for every year you could have had it but didn't sign up.
"If you're thinking you're coming back to the United States, you're going to have issues and expense getting Medicare coverage back — unless you want to continue to pay your Medicare premium while you're out of the country," Hurme said.
Check Out: These 34 Countries Pay Less for Healthcare Than Americans Do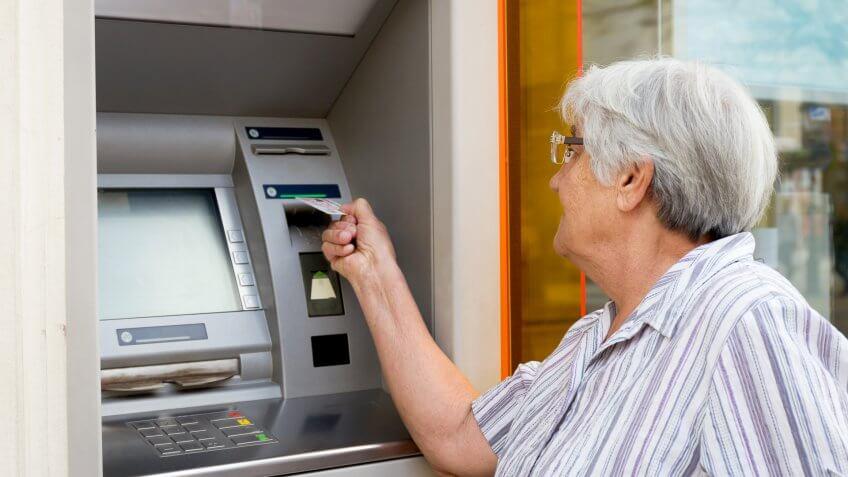 Dobo Kristian / Shutterstock.com
You Have to Consider Currency Exchange and Foreign Transaction Fees
You likely won't have trouble accessing your money in a foreign country thanks to ATMs, Hurme said. However, if you travel often, then you know it is possible to incur foreign transaction fees on top of ATM withdrawals. If your bank or credit card charges foreign transaction fees, consider switching to ones that don't before moving overseas.
You might also want to open an account with a bank in your new country, Hurme said. You'll want an account that lets you transfer money easily from your U.S. accounts, but you probably won't want to transfer all of your money. That's because U.S. law requires you to report if you have more than $10,000 in an overseas account on any one calendar day in a year, she said.
Keep in mind that cash is king in many countries, and it's better to deal in the local currency. Even if stores and establishments allow credit cards, some will add an extra charge — some as high as 20 percent, according to Billy Kaderli.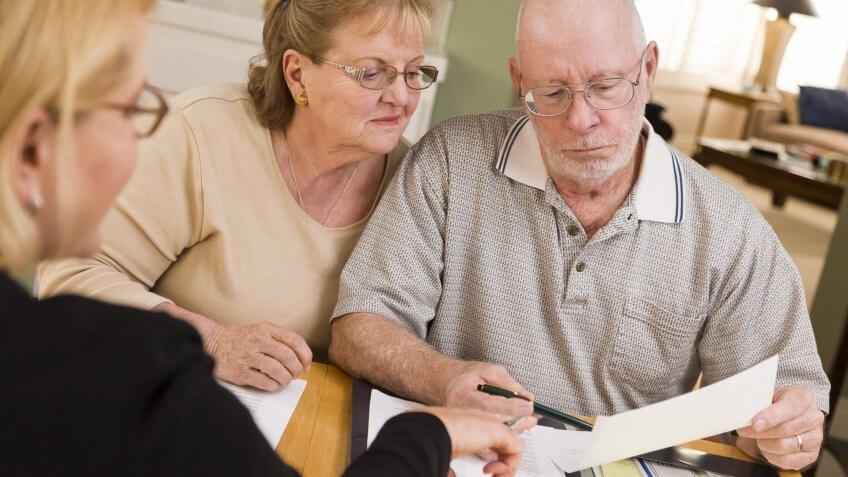 Andy Dean Photography / Shutterstock.com
You'll Need New Estate Planning Documents
If you own property or have assets in your new country, you'll likely need to hire an attorney in that country to help draft an estate plan, Hurme said. That's because any documents that you had drafted in the U.S. — such as a will, trust or power of attorney — might not have any effect overseas.
"You're going to need legal advice both in the U.S. and your new country as to how your assets are going to be distributed at your death," she said. That's an added cost and complication you need to consider when planning for retirement overseas.
Also realize that not all countries recognize a healthcare power of attorney, which gives someone the right to make healthcare decisions if you can't. And many countries don't have a living will concept, Hurme said. The doctor decides whether you should get life-prolonging treatment.
Remember, even if you feel the financial rewards outweigh the risks, you should not move abroad just for a lower cost of living. "You can live cheaply in the Midwest and not have to uproot yourself," Paquin said. And while it is possible to live better for less in some other countries, "being far from friends and family is something to take into account," she said.