How I'm Tackling Retirement Savings in 2019 as a Self-Employed Entrepreneur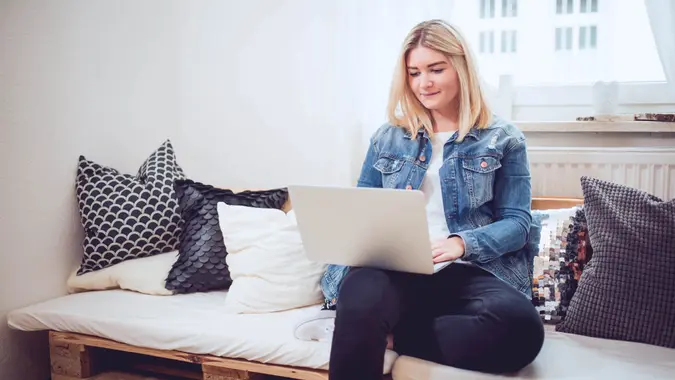 @InLightOut / Twenty20.com
I love New Year's resolutions. My mind races with new ideas the minute the clock strikes midnight. But the problem is I always make a list so big that I'm doomed to fail on at least a few of them. So this year, instead of overwhelming myself with resolutions, I decided to focus on a smaller list of easy-to-accomplish goals that will help me in three areas: business, health and wellness, and impact.
For 2019, my business goal is to save more for retirement in my SEP IRA. As an entrepreneur, retirement contributions can easily be moved to the back burner for more exciting purchases, like a new printer or fancy business cards. This year, however, I'm setting a money goal and making a plan to achieve it.
Step 1: Set My Goal
In 2019, you can contribute up to 25 percent of your salary up to an annual max of $56,000 in a SEP IRA (a type of retirement savings account for entrepreneurs and small business owners). Trying to hit the max is a lofty goal, so my strategy for the new year is to put a small set percentage of my salary each month into my SEP. I'm breaking the big goal down into smaller monthly — even weekly — goals, so it feels more attainable.
More on Saving: 11 Unorthodox Retirement Strategies (Including a SEP IRA) That Really Work
Step 2: A Place for My Savings
The reality of the entrepreneur life is that each month my income ebbs and flows depending on a million different factors. Some months are better than others and some months require me to dip into my emergency business savings account. Since I set my monthly contribution goal relatively small, I need a place to store extra funds that are over and above that goal.
Are You Retirement Ready?
Related: How I Plan for Retirement When I Don't Get a Regular Paycheck
I opened a high-yield savings account at Marcus specifically to hold any extra money each month from my business above and beyond what my expenses and tax savings are. This account earns 2.05 percent interest on my savings, so my money is making money through the year. At the end of the year, I will determine what I should do with the excess savings.
Step 3: To Invest or Not to Invest
The end of the year is the time for me to decide what to do with the excess money in my high-yield savings account. This is also the time when I meet with my CPA to pick his brain on the best strategy for my cash.
I'll have two choices — Option No. 1: invest the extra money into my SEP IRA if I haven't hit the max already; Option No. 2: use the extra money to make some business purchases, or save the money for next year. I wait until the end of the year, so I'll have a better grasp of my income and expenses throughout the year.
For mental peace, it's much easier to take a big goal like saving for retirement and break it down into smaller, bite-sized goals. Not only will you stay motivated, but you'll see the progress each month. The jury is out until the end of the year, but I'm excited to approach my goals in 2019 with a better focus and a solid action plan.
Are You Retirement Ready?
Click to read more about saving for retirement when you're self-employed.
More From Our Smart Money Squad
We make money easy. Get weekly email updates, including expert advice to help you Live Richer™.