I Found My Magic Number for Retirement — And You Can, Too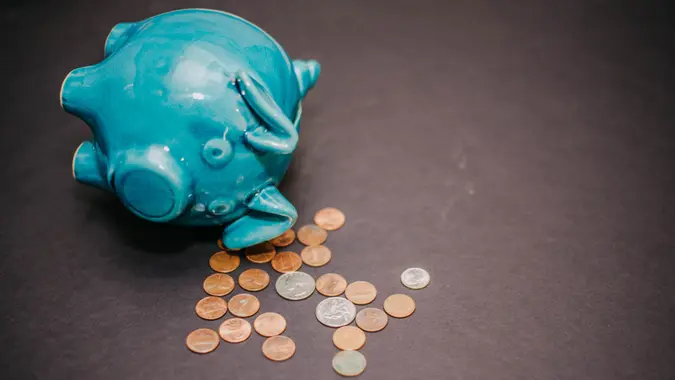 @jamiesue / Twenty20.com
Having $1 million saved for retirement used to be a stretch goal — something few Americans would ever realize.
Now, with people living longer, and thereby having longer retirements, as well as the cost of living rising steadily each year, $1 million might not even be enough.
Paychecks and Balances podcast host Marcus Garrett shares how he found his magic number for retirement.
When it comes to the question "how much do I need to save for retirement?" the best financial advice I've gotten is "however much you need to sleep at night." Relying on this tip helped me estimate my retirement number. But let's take a look at GOBankingRate's recent study of the exact amount of money you need to survive retirement in your state, the specific tools I used to come up with my own retirement goal and the reason I think reaching $100,000 by age 40 might help you sleep better at night.
Read More: How Much Do I Need to Retire?
Cost of Living Is on the Rise
Recently, money pro Suze Orman received some heat from the FIRE (Financial Independence Retire Early) community for suggesting everyone needs to work until age 70 and save at least five to 10 million dollars. Five to 10 million covers annual expenditures of $200,000 to 400,000. The mean annual expenditures for someone 65 and older in the United States is only $45,542. It would appear Suze's FIRE hot take is a few degrees off.
That said, retirement certainly isn't cheap. We actually spoke about why millennials face the scariest financial future since the great depression on one of our most popular shows. Here's a breakdown of the top 10 cheapest states to retire to give you an idea of what the present looks like for retirees. These numbers are only going to get scarier year after year.
Are You Retirement Ready?
| | | |
| --- | --- | --- |
| State | Annual Expenditures | 2018 Amount to Survive |
| Mississippi | $41,615 | $1,040382 |
| Oklahoma | $43,746 | $1,093,640 |
| Michigan | $43,944 | $1,098,594 |
| Alabama | $43,993 | $1,099,832 |
| Arkansas | $43,993 | $1,099,832 |
| Missouri | $44,043 | $1,101,071 |
| Tennessee | $44,291 | $1,107,264 |
| Kansas | $44,340 | $1,108,502 |
| Georgia | $45,232 | $1,130,796 |
| Texas | $45,232 | $1,130,796 |
And the 10 most expensive states to retire:
| | | |
| --- | --- | --- |
| State | Annual Expenditures | 2018 Amount to Survive |
| New Jersey | $58,658 | $1,466,443 |
| Rhode Island | $60,540 | $1,574,197 |
| Connecticut | $62,968 | $1,574,197 |
| Massachusetts | $63,216 | $1,580,390 |
| Oregon | $64,405 | $1,610,115 |
| Maryland | $64,603 | $1,615,069 |
| Alaska | $64,850 | $1,621,262 |
| New York | $66,337 | $1,658,418 |
| California | $69,854 | $1,746,356 |
| Hawaii | $92,297 | $2,307,419 |
More on Retirement Goals: How Long $1M in Retirement Lasts in 50 US Cities
The Tools I Used to Find My Magic Number
As a jumping off point, I used the federal government's savings goal calculator at Investor.gov to estimate my retirement numbers. The tool is free, easy to use and gives immediate results. Due to investments I made in my late 20s, I've managed to accumulate a little over $30,000 in my 401k thus far. This is not my only investment account, but it is the primary one I refer to as a benchmark of my progress towards funding retirement. According to Investor.gov, if I save $840 per month and see an average annual return of 7 percent, I can expect to reach $100,000 in my 401k before my 41st birthday.
To further increase the odds in my favor, I started focusing on expanding into multiple income streams. For me, those came in the form of a day job, small business incorporation, authoring two books and expanding our podcast to include original voiceover and narration services this year.
Using the same website and average rate of return assumptions, their compound interest calculator tells me $100,000 grows to $621,386 even if I never add another penny after age 40. If I can average 10 percent returns, my original $100,000 grows to over $1.3 million by retirement age. This pushes me over the amount needed to live in the great state of Texas. This financial dream, made better with a solid plan, has provided a major step towards helping me sleep better at night.
Are You Retirement Ready?
Learn: States Where It's Easiest (and Hardest) to Save $1M for Retirement
Investing in the Future
If you're like the average middle class American, you might feel like you don't have the luxury to gamble your already limited discretionary income in investments. After all, on average, 70 percent of Americans report living paycheck-to-paycheck sometimes or always, including one in 10 making over $100,000. Additionally, due to the rules of compound interest, each year you delay saving only makes reaching your retirement number more expensive. The hardest race to finish will always be the one you never start.
I broke out of my own paycheck-to-paycheck nightmare with just 1 percent in pretax savings, which I then increased in years I felt comfortable (raise, promotion, etc.). Your investment plan itself can be simple or complicated. What matters is that it actively moves you towards your goals. I'm a conservative investor, so I chose a retirement target date index fund provided by my employer. These actions gave me an over 40-year window to adjust the plan and maintain the goal: financial independence. Financial independence is typically estimated as 25 times your annual income to maintain your pre-retirement lifestyle, or to ensure your minimum expenses are covered, divide your annual expenditures by 4 percent.
Now, I can't predict the future; no one can. But I can predict that time will pass no matter what I do, and saving zero now plus investing zero later will always equal zero. There is a sense of security that comes from knowing the proactive actions I'm taking in my mid-30s are ensuring a brighter future awaits me at age 67.
Click to read more about how much to have in your retirement fund at every age.
More From Our Smart Money Squad
Are You Retirement Ready?
We make money easy. Get weekly email updates, including expert advice to help you Live Richer™.